Interview with Departing Kuwait Ambassador to Japan
Japan and Kuwait can be described not only as two nations with strong strategic goals, but also as very good friends. A country nestled in between Iraq and Saudi Arabia, Kuwait has one of the world's largest oil reserves which represents the basis of its trade relations with Japan. In this insightful interview with Kuwait Ambassador to Japan, H.E. Mr. Hasan Mohammad Zaman Ambassador of the State of Kuwait to Japan highlights the genesis of the now-robust bilateral relations between the two countries, the five development pillars of focus for Kuwait, the need to transition to clean energy, and even the unique design of the Kuwait embassy in Tokyo. The Ambassador also emphasized the amiable character of Japanese people and his experience at the Tokyo Olympics.
Could you please reflect on Japan-Kuwait relations and on your time as Ambassador to Japan?
Kuwait and Japan have very strong relations, dating back to the 19th century when several Japanese ships visited Kuwait for trading opportunities. This was a chance for the Japanese government to learn about Kuwait for the first time. In 1958, we officially began what we call Kuwait-Japan relations, and various Japanese oil companies have worked in Kuwait ever since.
In 1961, we formally established the diplomatic relationship between the two countries, and last December 8th, 2021, we celebrated the 60th anniversary of Kuwait-Japan relations. We maintained excellent relations right up to 1990, when my country was invaded by Iraq. Japan played a major role in the liberation of Kuwait by providing USD13 billion worth of financial aid to Kuwait. To this day, the whole of Kuwait remembers and acknowledges how the Japanese government came to our aid in these difficult times.
In the aftermath of the 2011 Great East Japan Earthquake, Kuwait donated 5 million barrels of oil (equivalent to USD 500 million) to Japan. To us, this was the least we could give to our friends in Japan. It was indeed a sad moment for us because we knew how terrible the situation was after the earthquake and the ensuing tsunami catastrophe. His Highness, the former emir, Shekih Sabah Al Abdullah Al Salem Al Sabah, insisted on donating to our friends in Asia immediately. He gave the instructions himself, stating that, "We must support our friends in Japan because they supported us in 1990."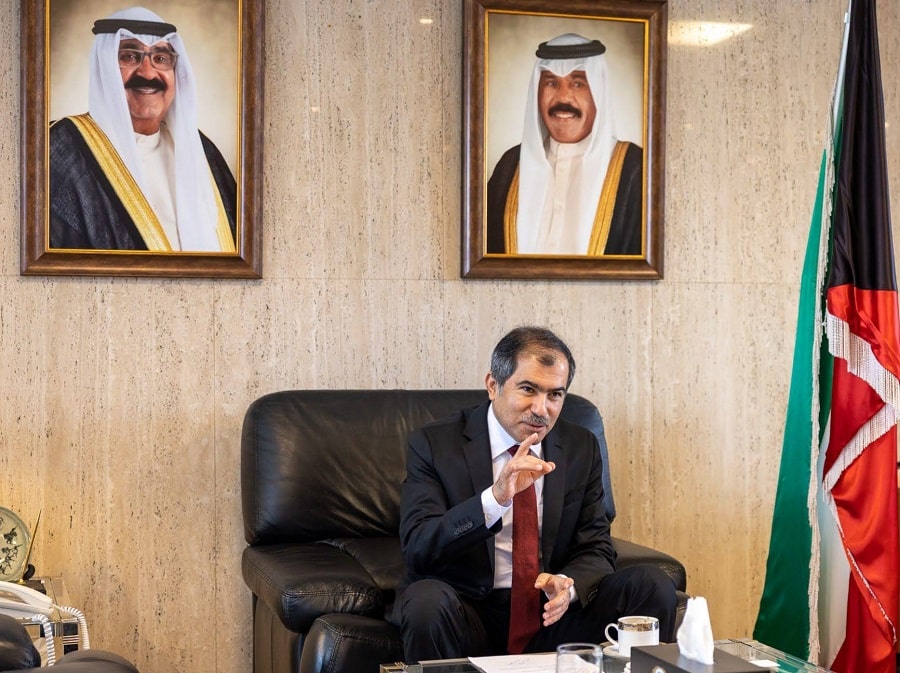 When we donated the 5 million barrels to the Japanese government, we didn't instruct them on how to use the proceeds or attach any conditions. However, they insisted on reporting to us and providing detailed accounts of their progress. Every six months, they sent us a detailed report on how the oil was being used.
I personally visited the areas most affected by the earthquake, especially Fukushima and Iwate prefectures. During my visits to Fukushima and Iwate, the people reminded me of how Kuwait was able to provide support and help friends in need, and this is something very special to me.
Last month, I received the Mayor of Miyagi (an area affected by the earthquake in 2011) and he showed me some pictures with a Medical University graduate. He informed me that he thanks the support of a 9 billion yen of the Kuwaiti oil donation, which have been allocated to establish the "Kuwait Partnership Found for Medical Education" in 2015 at the Tohoku Medical and Pharmaceutical University. This found provides scholarships to 30 people every year from the Tohoku region to study at the University. The first batch has graduated from this program in March, 2022.
Please tell us about your trade relations with Japan.
Kuwait and Japan have an extensive trade relation history. Currently, we export oil to Japan and import equipment from Japan. We have a strong partnership with Japanese oil companies and together we have established a new oil refinery in Vietnam known as the Nghi Son Refinery, shared between Kuwait government and Japanese industry leaders (Idemitsu and Mitsui Chemical). This is an example of fruitful cooperation between our two countries to work together towards strategic long-term goals.
As a leading oil producer in the region, and on the back of the global demand for clean energy, our goal is to diversify our economy with the help of foreign investments and expertise, and our government has identified five key areas as our pillars for a long-term strategic plan. Let me quickly expatiate on these.
Decarbonization is a key issue for all nations globally, which is why we also focus on this factor. In Japan, the goal is to become carbon neutral before 2060. Hence, these issues form a major part of our vision and relationship with Japan. Furthermore, the hard-hitting effects of the pandemic have emphasized the need for strong diplomatic relations with other countries in times of crises and to collaborate on important world issues.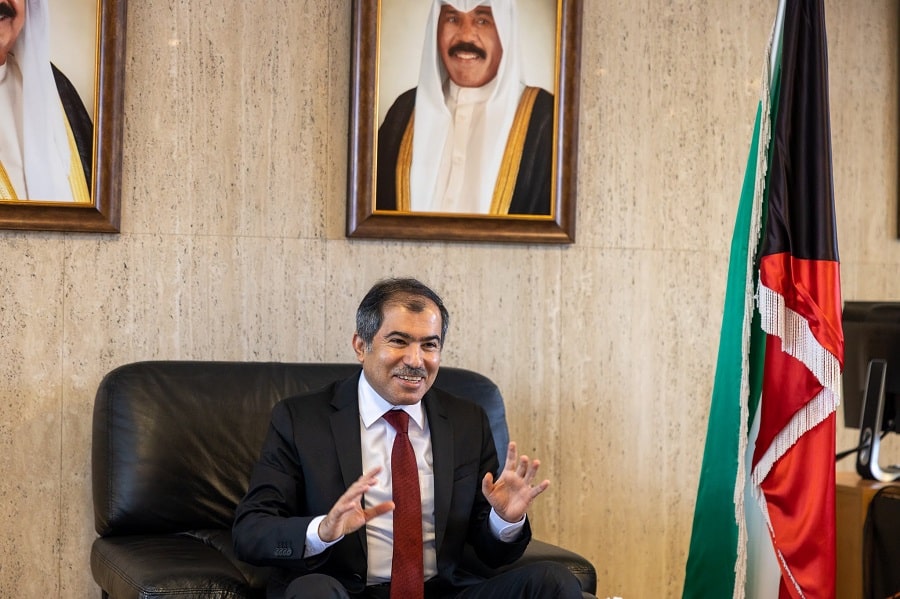 We have identified five areas of great importance to Kuwait: food security, education, health, cybersecurity, and artificial intelligence which have all been affected by the global pandemic. Through the Ministry of Foreign Affairs in Kuwait, we are currently in discussion with our counterparts in Japan regarding these five pillars and we are monitoring its development.
Significant progress has already been made in three areas: cybersecurity, artificial intelligence, and medical research. We are cooperating with the private sector in Japan for artificial intelligence and teaming up with the Tokyo government regarding medical research. As for cybersecurity, we are collaborating with the Prime Minister's office to ensure sustainable progress is made in this area as well.
With the current political and military situation in Eastern Europe, food security has become an urgent challenge. Kuwait has set plans to establish a special committee following the situation regarding food security and we have placed priority on tackling it.
We aim to gain from Japan's experience regarding food security. Japan has faced several historical hardships in the past. For example, natural catastrophes like earthquakes and tsunamis, and the Second World War which had drastic effects on food security. We believe that Japan has amassed key learnings and expertise from these experiences which they can share with us.
Education is another focus point for our country. In many parts of the world, education has been severely affected by the pandemic, especially as digital learning has to further progress and overcome technological barriers. This is an important area we need to deliberate on with our friends in Japan to devise sustainable and effective solutions to accelerate progress in the educational field.
What do you envision for your embassy in Tokyo going forward?
The Kuwait Investment Authority has investments in Japan, but we equally need to increase Japanese investments in Kuwait. We are working on this matter while showcasing the attractiveness of foreign investments into Kuwait.
And as mentioned before, concentrating on the five pillars is the mission of our embassy. We have taken notable steps regarding three pillars; and the other two pillars will also need targeted effort to drive progress. I believe we have a good environment in Japan, especially in cooperating with Japan regarding education and food security. Undoubtedly, there is a multitude of experience and expertise to gain from Japan. However, we need to continuously work on all five pillars and provide an environment that makes investment and knowledge transfer to Kuwait attractive to Japan.
How did you experience the Tokyo Olympics?
I was fortunate enough to be present during the Olympic games. Kuwaiti athletes performed well during both the Olympics and Paralympics. I was delighted to receive many Kuwaiti athletes here at the embassy.
Everyone was aware of how challenging the situation would be for the organizers due to the pandemic, but the Japanese and Tokyo government managed the situation very well and this deserves global recognition.
I believe that the Olympic games held in Tokyo was a good step forward towards recovery from the pandemic and it set an example of hope and inspiration to the whole world.
What will you miss most from Japan?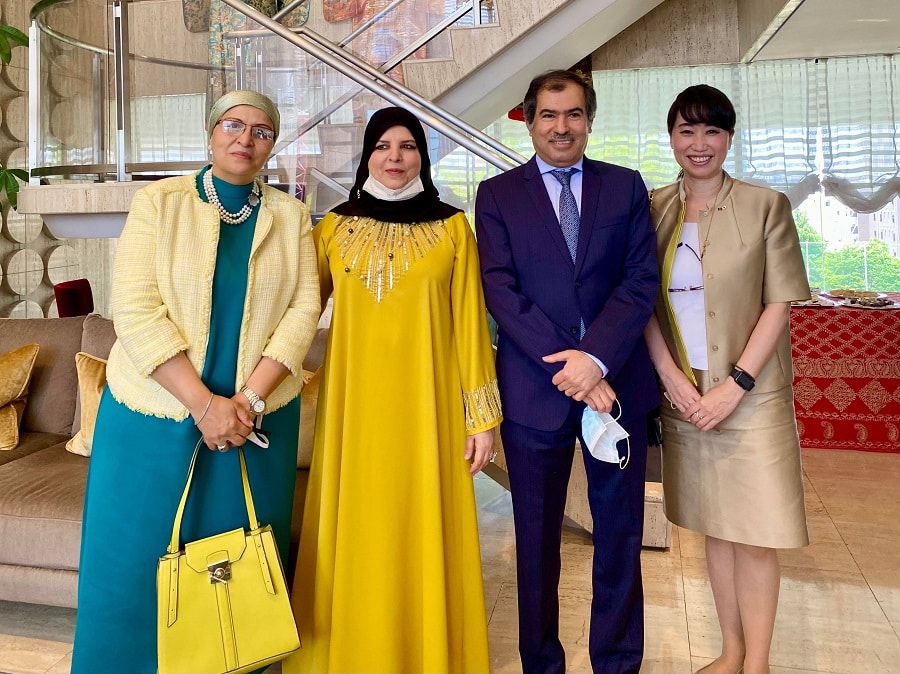 The people of Japan are truly polite and kind. Whenever I discuss with my wife about leaving Japan, we agree that we will especially miss this the most. I've visited many places in the world, but the politeness of Japanese people is unparalleled. No matter where you go in Japan, you feel comfortable and welcomed. This is something that I will genuinely miss about Japan.
Tell us about the embassy's architecture and its famous designer, Kenzo Tange.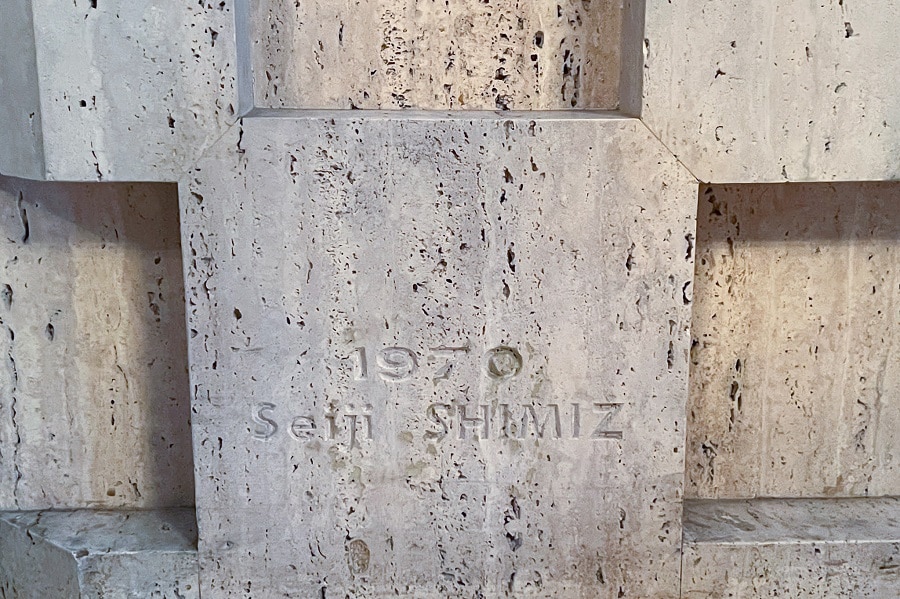 Before I came here, I had instructions to preserve the embassy building. I was told that it is a very famous building in Tokyo and was included in the list of unique buildings in the world.
If you look at our building from the outside, it is indeed unique. There are two parts of this building; the right part is the embassy, and the left part is the residence. If you take the elevator from the embassy, you will not reach the fifth floor in the residence—you will reach the sixth floor. In the residence, you will not reach my office on the fourth floor, but you will reach the fifth, sixth and seventh floors. We have a very long history with the designer, Mr. Kenzo Tange. He is very famous in Kuwait as our international airport was also designed by him.
Within a year, we plan to renovate the building. While we will retain the shape of the building, we plan to improve earthquake resistance and upgrade our facilities. The company that will be responsible for the retrofitting of the building is Tange Associates led by Tange's son. We are very pleased that this firm continues the legacy of this great building.
We thank Ambassador Zaman for this interview and wish him and his whole family well in their future endeavors.
For more information visit: Kuwait Embassy in Japan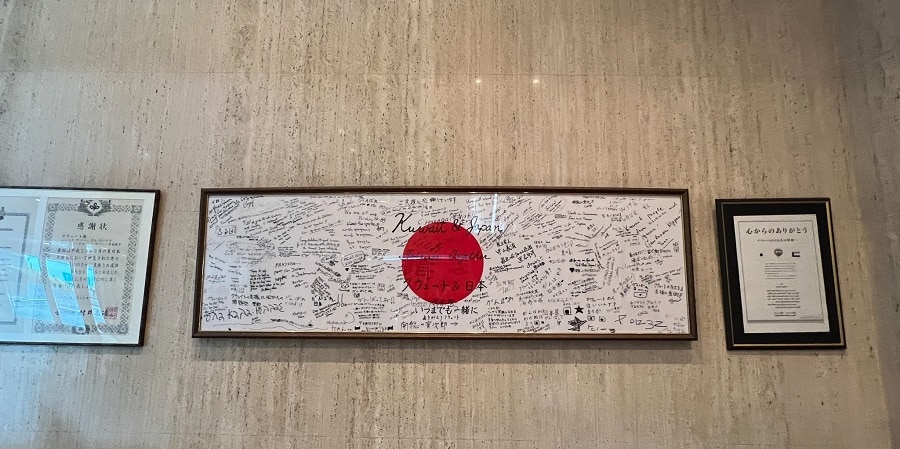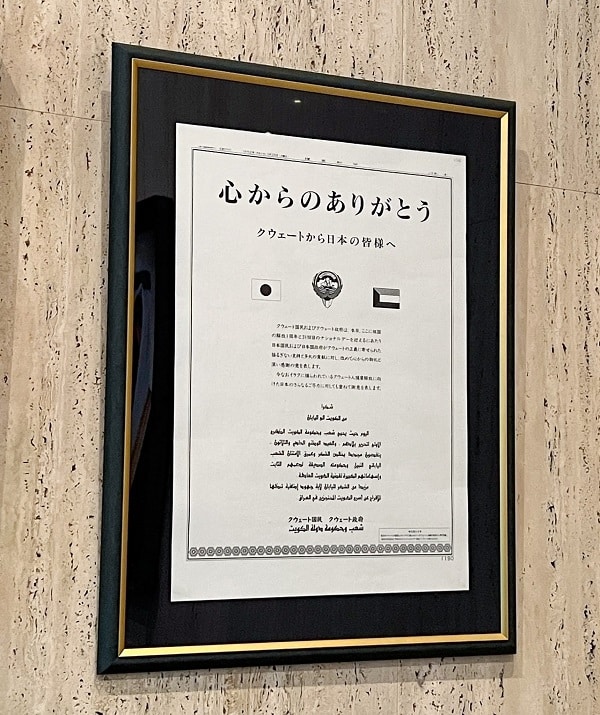 Read more