Interview with the Ambassador of Ukraine to Japan,  H.E. Mr. Sergiy Korsunsky
As war rages on in Eastern Europe, the world watches on with dreadful anticipation. The Russian invasion of Ukraine caused many debates over the duration of the conflict, and information from both sides is scrutinized each day. In this short interview with H.E. Mr. Sergiy Korsunsky, we get a glimpse of how a Ukrainian scientist-turned-diplomat sees the conflict with Russia, including the support his country hopes for from around the globe and where all this fighting eventually leads. The topics discussed include the interviewee's past, life during the war, relations between Ukraine and Japan, and the hope for future peace.
Before we shift to more serious topics, let's first talk about your life and how you joined the Foreign Service. Could you please tell us about being born and raised in Kyiv?
I was born in Kyiv, as were my father and my grandfather. It was the Soviet Union back then, and I spent 29 years of my life in the Soviet Union. I graduated from Kyiv National University, earned a Ph.D. and a Doctorate in Applied Mathematics, and worked for 10 years as a researcher.
And then 1991 happened. Ukraine became independent. I was invited to work in the State Committee for Science and Technology in Ukraine because they were looking for English speakers, and I had published about 50 research articles in world-class journals. I was on this committee for three years. Then I received a call from a friend, a foreign ministry diplomat. He said he was leaving for Paris and needed a replacement because the Foreign Ministry of Ukraine was incredibly small, literally 37 people from the minister to the driver.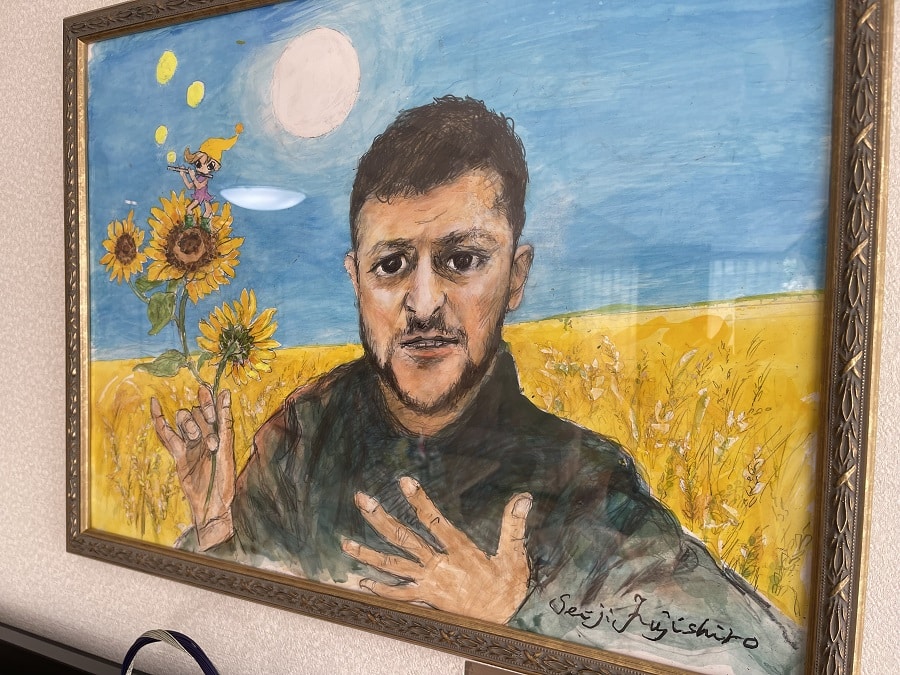 When we became independent, we needed to open embassies, we needed personnel, and we needed to establish diplomatic relations. When he first called, I explained that I had no experience in diplomacy, but later I was told I would continue with the same work focused on science education, technology, and soft-power-related cooperation, but on behalf of the foreign ministry.
After a crash course at the Institute for Foreign Relations, I became a diplomat and received my first appointment in Israel as a counselor of science. Since then, I have served for three years in Israel, five in Washington, D.C., and three in Turkey. Then, after three years as director of the Diplomatic Academy, I was appointed as ambassador to Japan, which I am very happy about. Japan is both extremely important to Ukraine and incredibly culturally interesting. It's very unusual to be appointed to four countries! It gives you the sense that you're lucky as a diplomat.
Prime Minister Kishida recently visited Ukraine. Given that Japan was one of the first nations in Asia to give public support to Ukraine, how do you view the uniqueness of the relationship and how do you feel about this visit?
It's amazing. When I was appointed, I realized how much we know about Japan in Ukraine. We consume the second-most sushi in the world after Japan. We in Ukraine are familiar with the works of Akira Kurosawa, Watanabe, and Hokusai. We have martial arts trainers in every city, and 12 university departments to study Japanese (as opposed to the eight for Turkish, even though Turkey is closer). It's simply amazing! When the war broke out, we received a very clear message from Japan: No question, we support you. Two weeks after the invasion, the chairwoman of the Immigration Bureau visited to discuss how Japan can help. They said they wanted to assist Ukrainians by accepting evacuees in the range of 2,000-plus people.
Actually, it was very few. We had to put together all the puzzle pieces to make this happen. What kind of visa do they need? How do we combat the language barrier? We opened an account for humanitarian purposes, and it accumulated more than ¥8.5 billion in donations. Hiroshi Mikitani, a reputable chairman, alone donated ¥1 billion. We are still receiving donations. Each Ukrainian receives ¥1 million per year from the Nippon Foundation. Everything was taken into account regarding how to structure the program, which includes almost 2,000 Ukrainians now.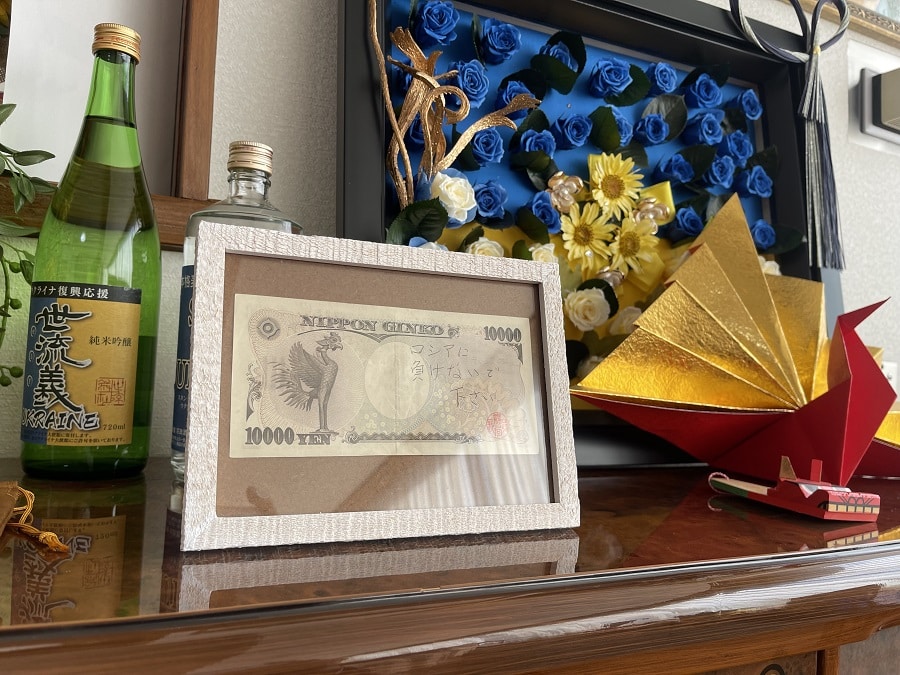 Some people are simply amazed by the support in some places, like Fukushima and Fukuoka. They say farmers are bringing them food, free of charge, without even asking for it. The crown jewel was the visit from the prime minister, which was a very powerful statement. It shows that we who believe in democracy are united! It's not just the West. New Zealand, Australia, Japan, Korea, Micronesia, Singapore — it's not the West but the democratic world making a stand against evil.
Is it scary to see history repeat?
It is. When we talked to Europe and Washington, explaining that they view Russia incorrectly, they weren't listening. Now, they say they should've listened, before Crimea. We know them well. There are hundreds of years of history. The brutality is even bigger than what we would expect. This is truly incomprehensible — what they're doing, how they're behaving. They lie to everyone saying it's a civil war. We were trying to tell this to experts in Washington, but it was difficult. You have to be embedded into the culture to understand it. You can't just read a book and summarize it all.
What gives you hope and what are the next steps forward?
We know that when the Russian army faces serious resistance, if you don't fear them, they will step back. This gives us hope. It happened 100 years ago in the war with Japan. We saw it when small Finland fought against the Soviet Union. Yes, they lost territory, but they were able to defend themselves. We understand that Russia is a myth of a great civilization. There is no such civilization. They were consumers of old civilizations. Peter the Great established the Russian Empire in 1721, only 300 years ago. Russia is young compared to empires of the past.
We made the mistake of joining them in 1654 under the famous Pereiaslav agreement on the basis of federal relations. We were running from the Catholics to the Orthodox world. Two years later, they betrayed the agreement and occupied Ukraine. This was the beginning of occupations for 360 years. We were part of the Russian Empire, the Soviet Union, and now, they have genocided Ukraine three times. Ukraine lost 10 million during the Second World War. We lost another 2 million to Stalin's repressions. And still, we maintained our language, culture, and genetic history. That is why in 1991, 95% of the people voted for independence.
What is the message people need to understand?
If we stop fighting, we disappear. We are preparing for a major battle to drive the invaders out of our territory, and then see justice in international courts. We will fight for our country and defend it ourselves, but we need support from our allies; resources, money, et cetera. Definitely, Russia is in a deep decline, and suffers from its invasion, but we have to make a stand to make them understand what Ukraine means to us and to the rest of the world: An independent, sovereign country.
We thank Ambassador Korsunsky for this interview.