Interview with the Ambassador of Poland to Japan, H.E. Mr. Paweł Milewski
Poland and Japan share a long friendship based on mutual respect as well as cultural and commercial exchange.
In this interview, H.E. Mr. Paweł Milewski, Polish Ambassador to Japan, discusses significant milestones in the Polish-Japanese relationship. The topics covered include the impact of the war in Ukraine on both nations, Japan's involvement in Europe, the presence of Polish culture in Japan, and a story from the Tokyo Olympics highlighting unexpected cooperation.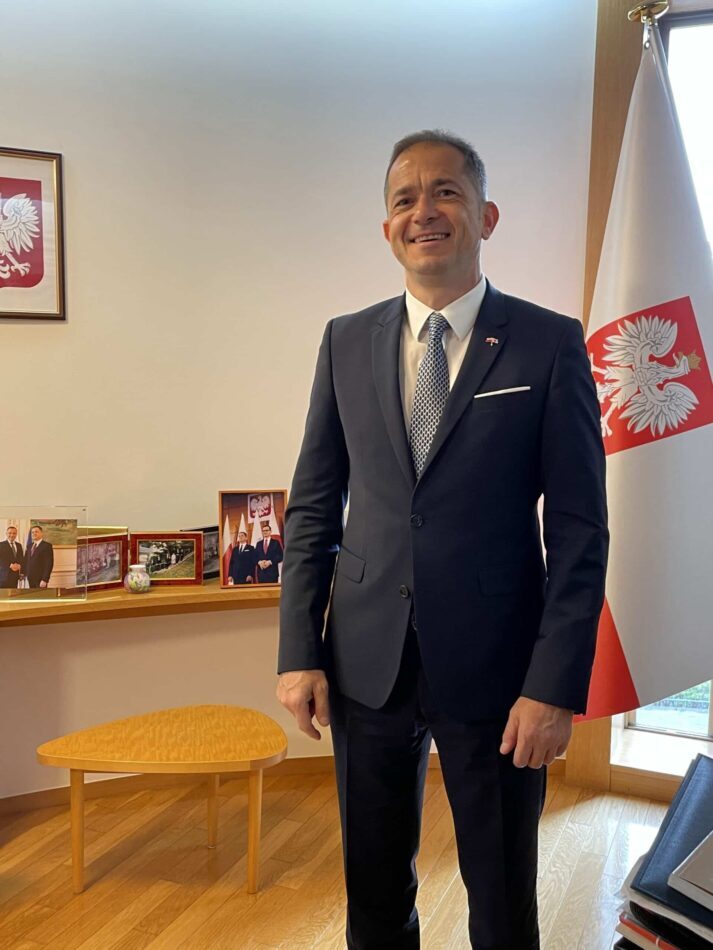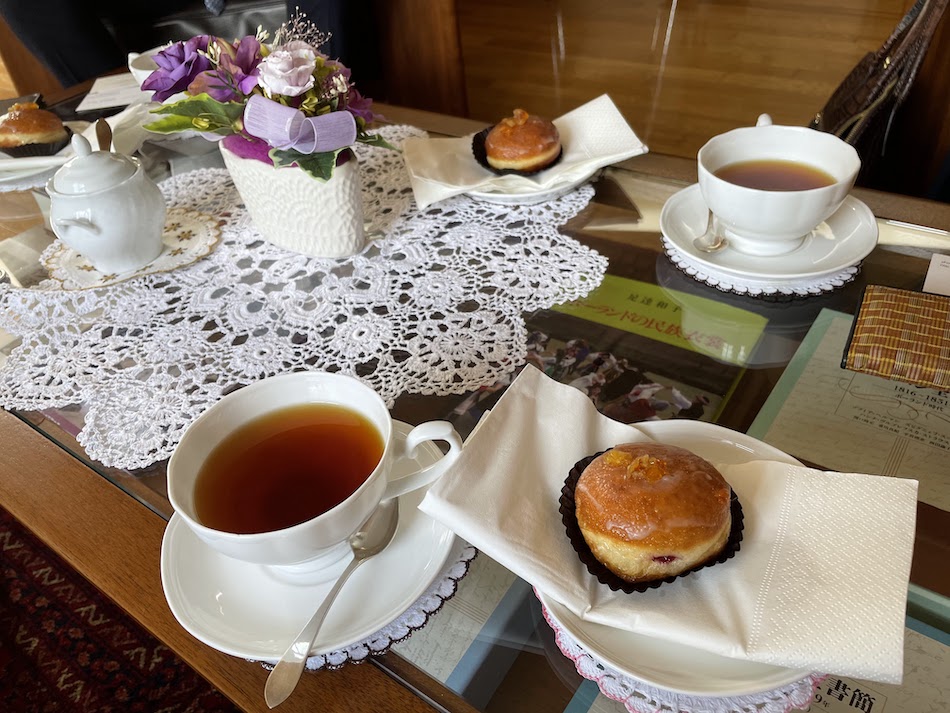 Let's talk a bit about the relationship between Japan and Poland.
Yes, as we enjoy Polish donuts together, I must mention that they are very famous in Japan and symbolize our friendship. When considering the Polish community, it's noteworthy that almost 20 million Poles live abroad, with many residing in Chicago, which reflects our love for various places around the world. Poles have settled in countries like Australia, New Zealand, as well as in North America.
Reason for that is rooted in historical factors. Throughout history, Poland has faced oppression from both the West and the East. That's why, when Japanese journalists ask me why we help Ukrainians, I respond by explaining this analogy: When your neighbor's house is on fire, you don't question why; you simply help.
When discussing these matters with my Japanese friends, they display knowledge of history. They know the history of the war between Russia and Japan when Russia aimed to expand. They can be good neighbors, you know, but they change. Japan imposed sanctions on Russia when they invaded Ukraine, which traces back to 2014 with the annexation of Crimea. Japanese people do not differentiate between Russia and other authoritarian states in Asia, such as China. They are well aware of issues like Tibet's autonomy and Taiwan's autonomy. Russia has also shown a willingness to invade other countries such as Georgia and the Baltic States, and Poland might face similar challenges in the future. I believe Japan understands the need for solidarity, highlighting the importance of safeguarding the stability of not only Europe but also Indo-Pacific region.
Can you talk about the long-term effects of the war in Ukraine on Japan and Poland?
Indeed, both our countries have shown willingness to accept refugees, which is economically very demanding. Japan has experienced a loss of 1.5% of its GDP over the past 12 months, while Ukraine has suffered a 40% loss. The destruction caused by the war means that even if it ends, the process of reconstruction will be financially demanding. Since February 24, 2022, over 10 million Ukrainians have come to Poland, crossing the border that spans a distance similar to that between Tokyo to Kyoto. It's an enormous challenge for Poland, despite its status as one of the fastest-developing economies in the EU. Current inflation in the country is at 18%, and refugee situation significantly influences the political landscape, often becoming a central topic in elections.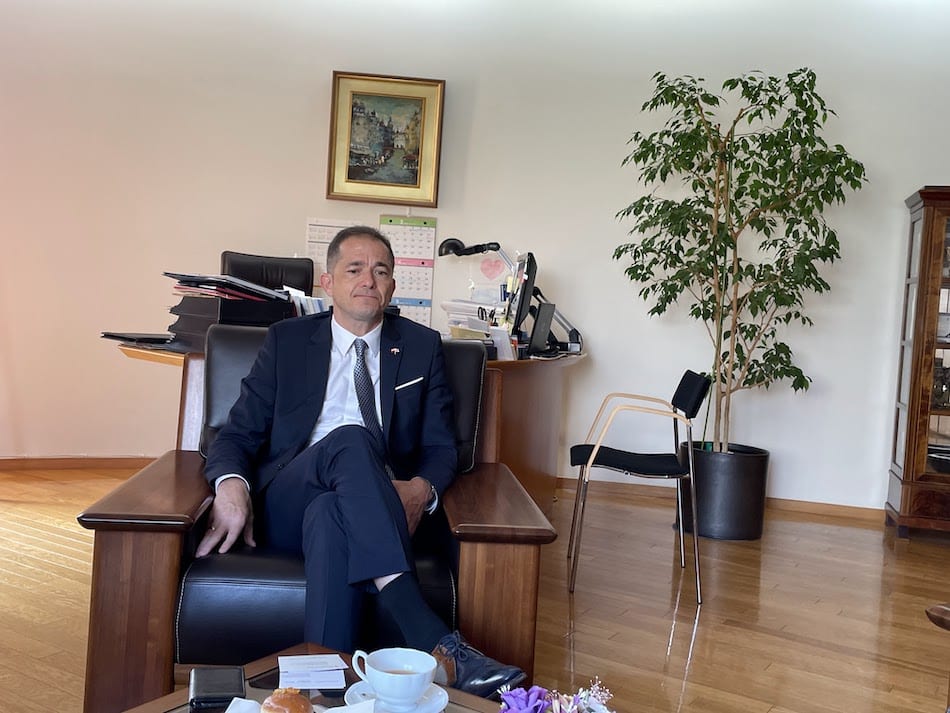 What do you make of Prime Minister Kishida's visits to Kyiv and Warsaw?
I am filled with admiration and appreciation. Prime Minister Kishida's visit to Kyiv is noteworthy, especially considering that Poland provided the logistics to ensure a safe visit. Additionally, President Biden also visited these locations. It's astonishing that a country as geographically distant as Japan, situated 9,000 kilometers away from the conflict, understands its nature so well. There was even a joke during Prime Minister Kishida's visit, highlighting that President Putin might not feel as secure on the streets of Moscow as Prime Minister Kishida does in Kyiv given the level of protection and security provided. This difficult situation has managed to unite the civilized, democratic world, with Japan emerging as the most active and engaged member of this camp. It is truly wonderful.
Would you agree that we are all brothers and sisters in this world and need to look out for each other, even if it comes at a heavy cost in the short term?
Indeed, you are absolutely right. When discussing China, it's worth noting that many Chinese parent aspire to send their children to countries with free education systems, such as the U.S, Japan, or various European nations. During my time as the General Director of the Pacific Asia Department, I had the opportunity to travel to Pyongyang. The conditions there were even worse than those experienced in Poland during the 1970s. It resembled a dark, communist era – a state of extreme poverty that could be straight out of an Orwellian book. The fact that this is all happening on the Japan's doorstep, explains why the Japanese feel such a deep emotional connection to the situation in Ukraine. They can witness it firsthand. If a similar scenario were to unfold near Japan, we would respond in the same manner as Japan in this situation. We would do everything possible from the outside to provide protection and support.
Can you talk about the importance of Polish culture and its presence in Japan?
We have experienced three territorial divisions of Poland, carried out by Russia, Prussia, and Austria, which progressively reduced Poland's size until the state of Poland ceased to exist after the final partition. Without culture, literature, poetry, and music, Poland as a nation and national identity, would not have survived. Even our art is intertwined with this struggle. Chopin was forced to leave Poland, and his music reflects the patriotism and love he held for his homeland. The same can be said for movies and literature, particularly during communist times.
In Japan, there is a deep respect for Polish culture, as we previously discussed regarding food. This respect extends to various art forms, including music, cinema, and literature. We admire geniuses like Paderewski, who traveled to many countries and excelled not only as a pianist but also as a prime minister. Paderewski is well known and respected here. Personally, my favorite pianist is Zimmerman who currently resides in Tokyo. He occasionally performs at the embassy and received high praise from the Japanese arts community for his interpretation of Chopin's concerto.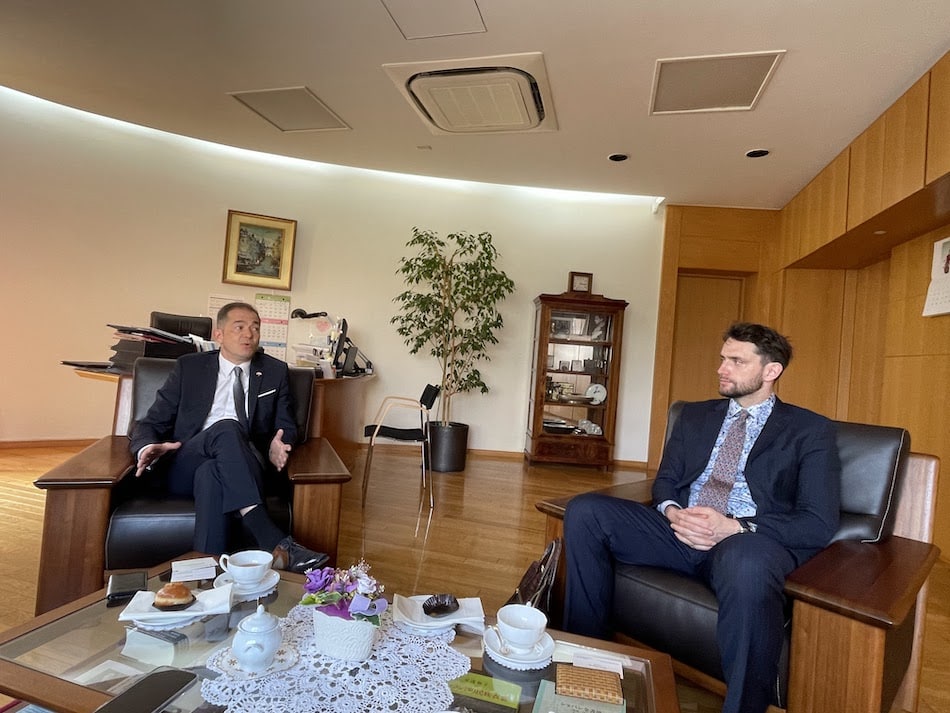 Can you talk about a personal experience you had regarding Polish-Japanese cooperation?
There was Krystsina Tsimanouskaya, the Belarusian athlete competing in the Tokyo Olympics. She was forced to compete in the 400 meters race, even though she is a sprinter trained for the 100 meters. She told me about her inability to participate, fearing a career-ending injury, her coach confirmed her concerns. Consequently, she made the decision to refuse. However, the Belarusian Olympic Committee informed her that she would face severe consequences for her refusal. Within one hour, she was instructed to pack her belonging and leave for Belarus.
They took her to Haneda airport, but she refused to board the flight. The police at the airport informed the Olympic Committee that they could not force her out of Japan. She was taken back to an airport hotel, when she reached out to the Polish Embassy seeking a humanitarian visa. She approached me and asked if her family was safe in Belarus, but I could not answer this question.
She was around 20, possibly 24 at the time, I believe. She said she isn't against her president, but she needed to protect her dignity. Later, she was escorted to Poland and granted Polish citizenship. It is likely that she will participate in the Paris Olympics as a representative of Poland. We also provided her husband with a humanitarian visa so they could reunite in Warsaw. The cooperation between us, Japanese police and the intelligence agencies was flawless. We maintained close communication even with the Secret Service, as we were concerned about any potential provocation. We had to make a last-minute flight change to prevent her from being arrested. I find this level of cooperation amazing and a perfect demonstration of collaboration.
We thank Ambassador Milewski for this interview.