"Jamaican Cuisine and Cooking Class – Celebrating the 60th Anniversary of Independence" Held by the Embassy of Jamaica
Jamaica is celebrating its 60th anniversary of independence this year. As part of this, H. E. Ms. Shorna-Kay M. Richards, Ambassador of Jamaica to Japan and the Embassy, and Minato Ward hosted a cooking class led/facilitated by a Jamaican chef.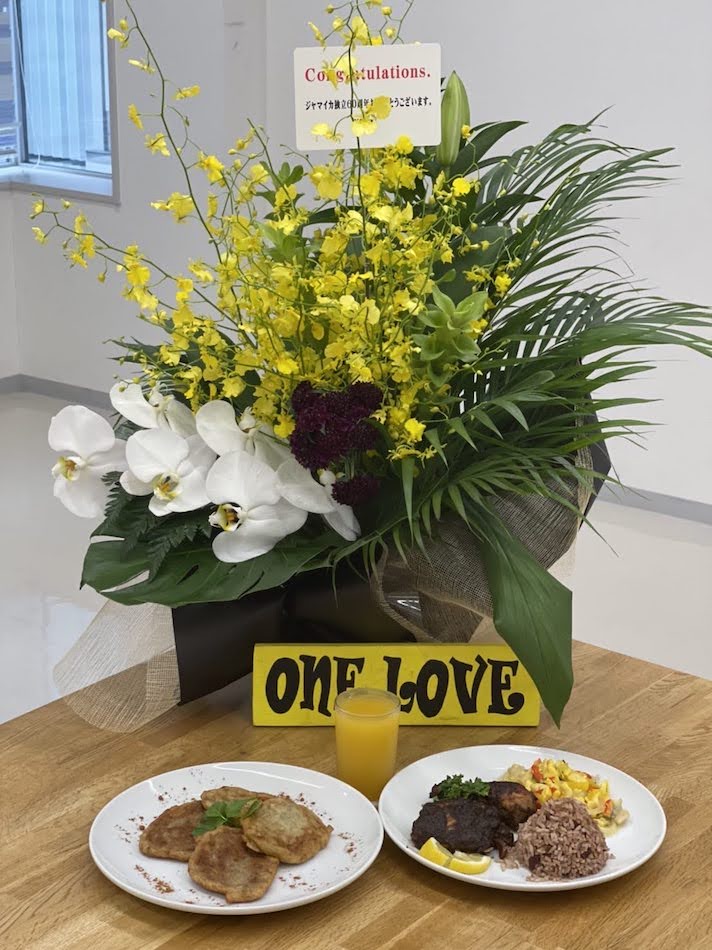 When most Japanese think of Jamaica, they think of Bob Marley, reggae, and Blue Mountain Coffee. However, those who have had even the slightest taste of Jamaican food rave about its deliciousness.
To complement these simple, flavorful, and delicious dishes, I wonder if they made a fine rum and enjoyed a delicious Blue Mountain coffee after the meal.
This time, a cooking class was held at the Minato Ward Gender Equality Center with the support of Ambassador Richards. A chef who provides Jamaican catering was there, as were nearly 30 Japanese people. There, Jamaican chefs tutored the attendees on signature dishes such as ackee and saltfish (Jamaica's national dish), jerk chicken, and banana fritters. Ingredients for any dish can be easily purchased at Japanese supermarkets. Tins of ackee and Jamaica's famous jerk sauces can be bought online. All the dishes were delicious, and they suit the tastes of Japanese people.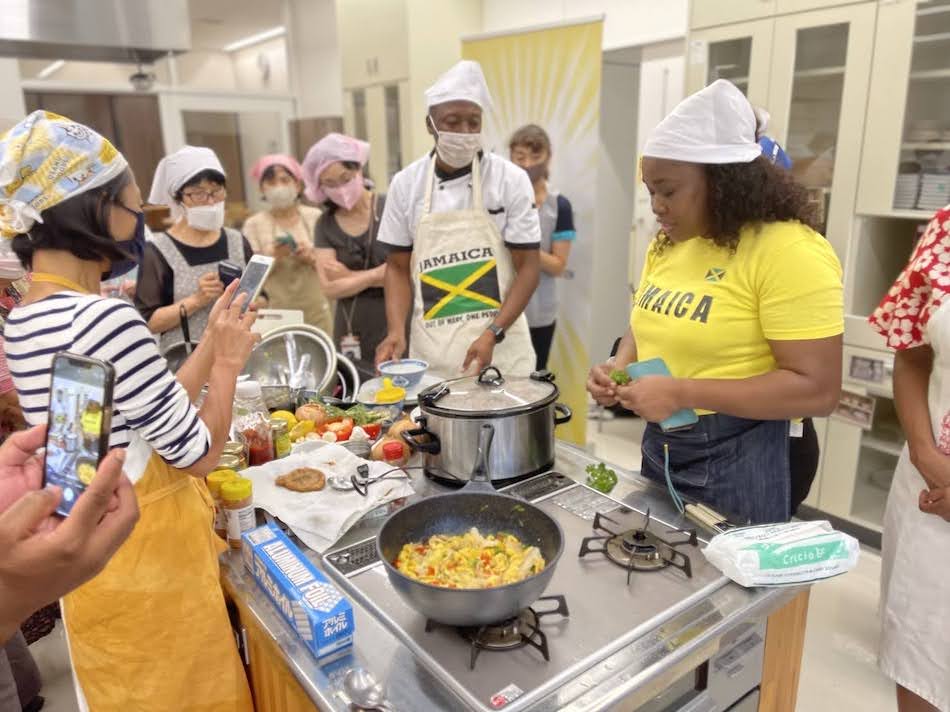 Participants thoroughly enjoyed both the process and the taste. I would like to introduce some impressions here.
We don't have many opportunities to eat Jamaican food, so it was a rare experience to cook while learning authentic recipes from the chef.
The chefs and staff at the embassy were very friendly, saying things like "Great!" and "Perfect!"
When baking jerk chicken in the oven, the unit of temperature in Japan is Celsius, but because I set the temperature to Fahrenheit, the temperature was nearly doubled and the chicken burned a little. I think this is also an event unique to international exchange events!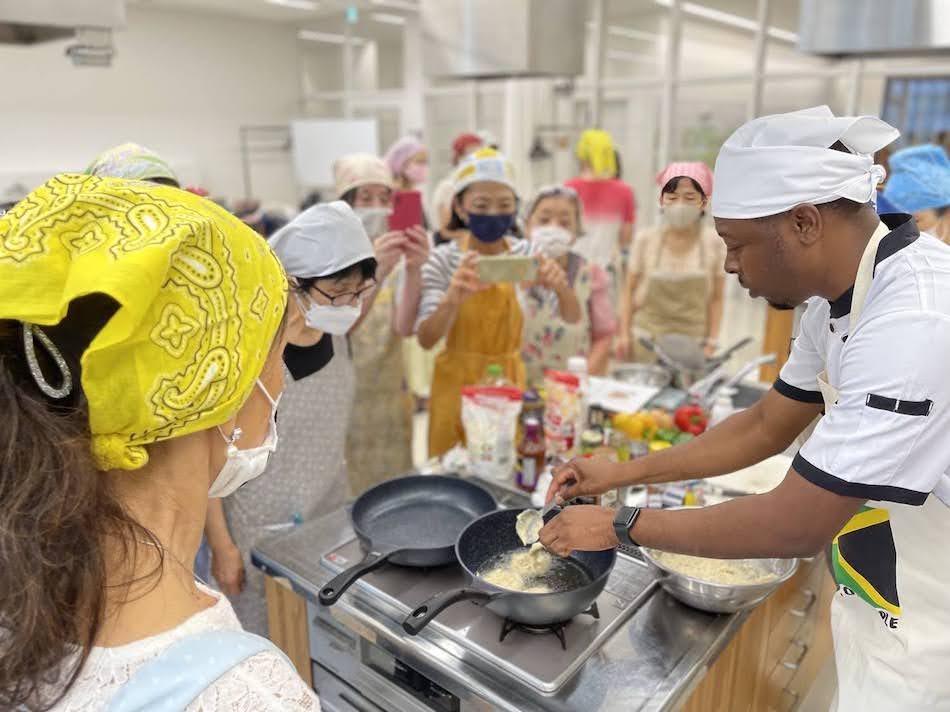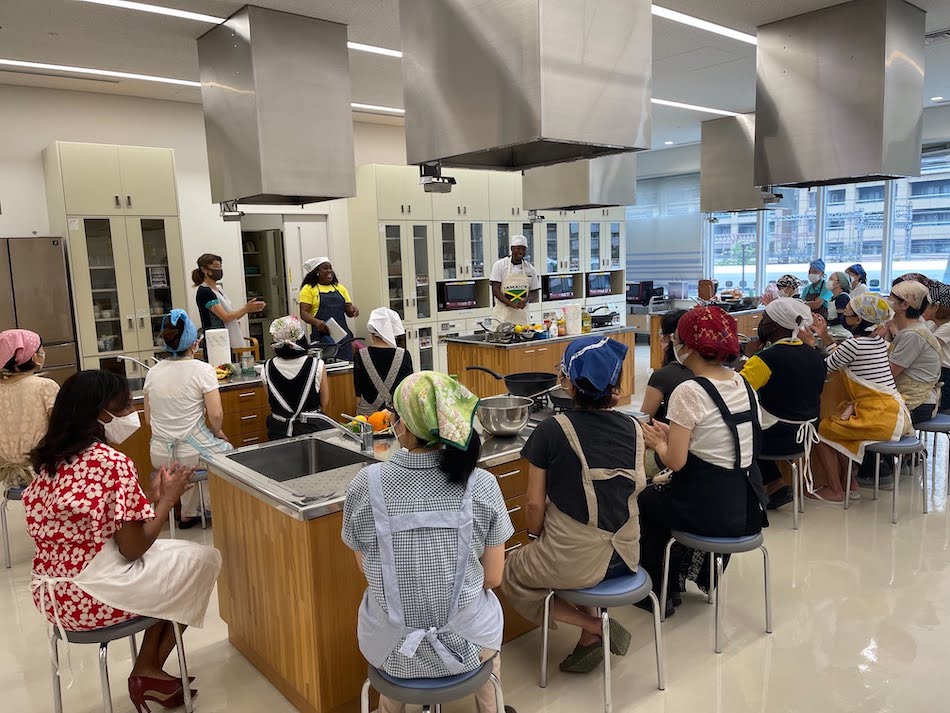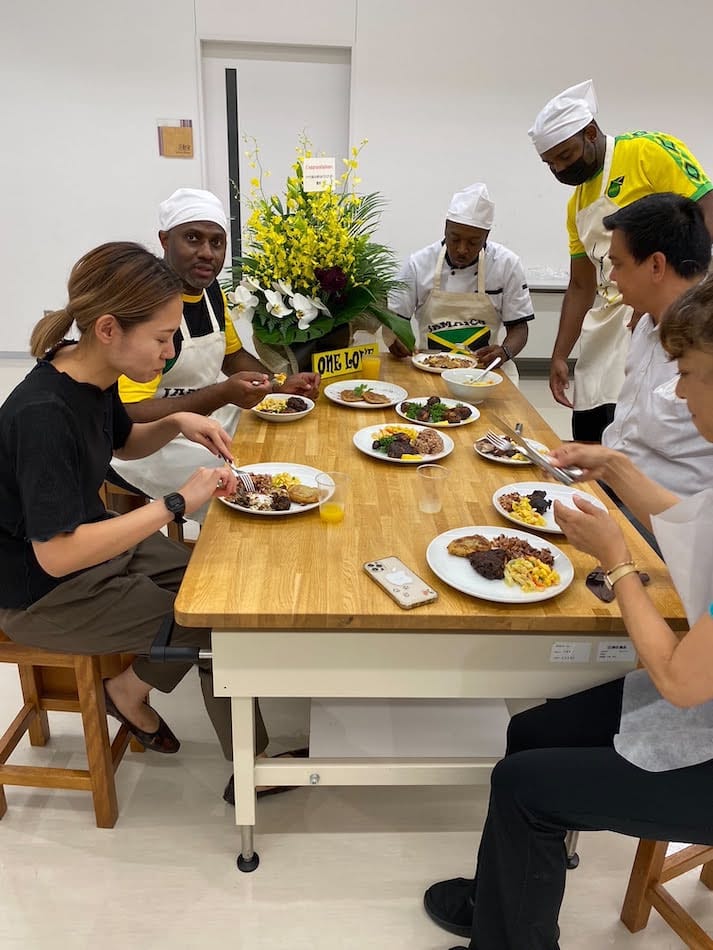 All of the dishes were delicious, especially the ackee and saltfish, which I had never tried before, and I really liked the combination of fruit and salted fish.
I have never been to Jamaica, but I spent time thinking about the beautiful Caribbean Sea and Bob Marley's music while eating the Jamaican food. Next time, I would like to try Jamaican cuisine at home.
Ambassador Richards prepared detailed recipes for our guests to enjoy authentic Jamaican cuisine. Surprisingly easy to make — Jamaican food may be on the table tonight!
Link to Spice Road -Seller of jerk sauce: http://www.tinsandbottles-spiceroad.com/
Embassy of Jamaica, Tokyo:http://jamaicaembassy.jp/indexJ.html
Read also,
Charity Bazaar by the Latin America and the Caribbean Embassies in Japan.
Interview with Jamaican Ambassador to Japan, H.E. Ms. Shorna-Kay M. RICHARDS