Lenny Kravitz in town for Dom Pérignon Photo Exhibition
Lenny Kravitz loves Tokyo and he, even more, loves to show his work to Japanese fans. For the Dom Pérignon x Lenny Kravitz collaboration photo exhibition "ASSEMBLAGE: A LENNY KRAVITZ PHOTO EXHIBITION Inspired by Dom Pérignon" the mega-star flew in for the grand Commemorative Opening Party in Harajuku on October 4, 2019
And as you could imagine, the 'who's who' of the creative art scene, as well as leading figures from the movie and music industry attended and welcomed Lenny Kravitz back to Tokyo.
Hidetoshi Nakata, Tadanobu Asano, Naoki Kobayashi, Ai Tominaga and other rich and famous guests admired the exhibition and certainly, enjoyed a glass or two of Dom Pérignon.
See also: Richard Geoffroy and the idea of harmony, balance, and complexity
A total of 29 works taken by Lenny Kravitz with his Leica camera were on exhibition. "I wanted to create something that would elevate the ritual of drinking Dom Pérignon," Kravitz, says, "that would bring people together."
The works on display include football legend Hidetoshi Nakata, Lenny Kravitz's daughter Zoe Kravitz, and Academy Award-winning actress Susan Sarandon, who were invited to his own designed villa in Los Angeles.
A great inspiration and initiator of this unique collaboration between Lenny Kravitz and Dom Pérignon was Kravitz's encounter with then Dom Pérignon chef de cave Richard Jeffroy.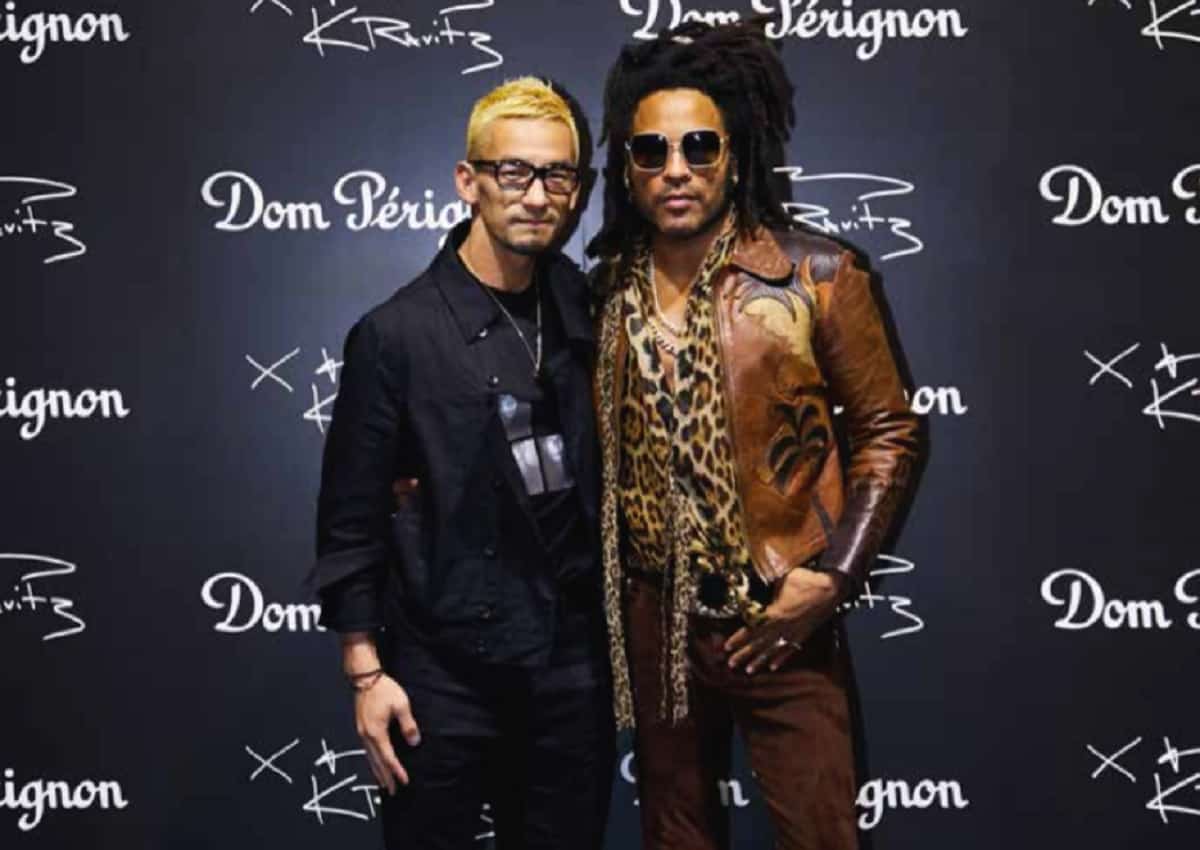 "This project is a special initiative for me because I was able to learn about the world of Dom Pérignon from my encounter with him."
"There were many wonderful people who participated in the project, but I think it is a great honor to work with Hidetoshi Nakata."
The result of this a unique collaboration are scenic moments and expressions from around the globe in various fields such as photography, music, design, and architecture.
We can't wait for more of his work and hope to see Lenny Kravitz back to Tokyo soon.
Dom Pérignon: 6-35-6 Jingumae, Shibuya-ku, Tokyo Jing 1F
https://www.domperignon.com/jp-jp/champagne/vintage
*2019/10/07 Quoted from MHD Moe Hennessy Diageo Co., Ltd. press release.