AMAN Tokyo : Mother's Day Gifts
Gorgeous sweets are available at Aman Tokyo for a limited time from April 25th to May 7th as a gift for Mother's Day.
"Charlotte aux Fraises", a new fresh confectionery decorated with carnations using plenty of strawberries, and "Mother's Day KOBAKO Raspberry Caramel", which is a popular Mother's Day gift every year in Aman Tokyo. There is no doubt that it will be appreciated as a special gift for Mother's Day.
Charlotte aux Fraises for Mother's Day​
A token of appreciation, La Patisserie by Aman Tokyo's Charlotte aux Fraises is a delicious combination of the finest ingredients, perfect for sharing with a loved one. From juicy strawberries to crisp champagne Bavarois, this elegant Mother's Day delicacy is Chef Miyagawa's twist on a French classic, tastefully decorated with red carnation petals, berries and a dark chocolate Aman motif.
Price: Petits gâteaux ¥850, whole cake ¥4,968 (Tax included)
Sales Period: April 25th, 2022 ~ May 7th, 2022
Sales Time: 10:00~20:00 (Weekdays), 10:00~19:00 (Saturday and Public Holidays, Closed on Sundays)
Location: La Pâtisserie by Aman Tokyo (Online Order) TEL:03-5224-3339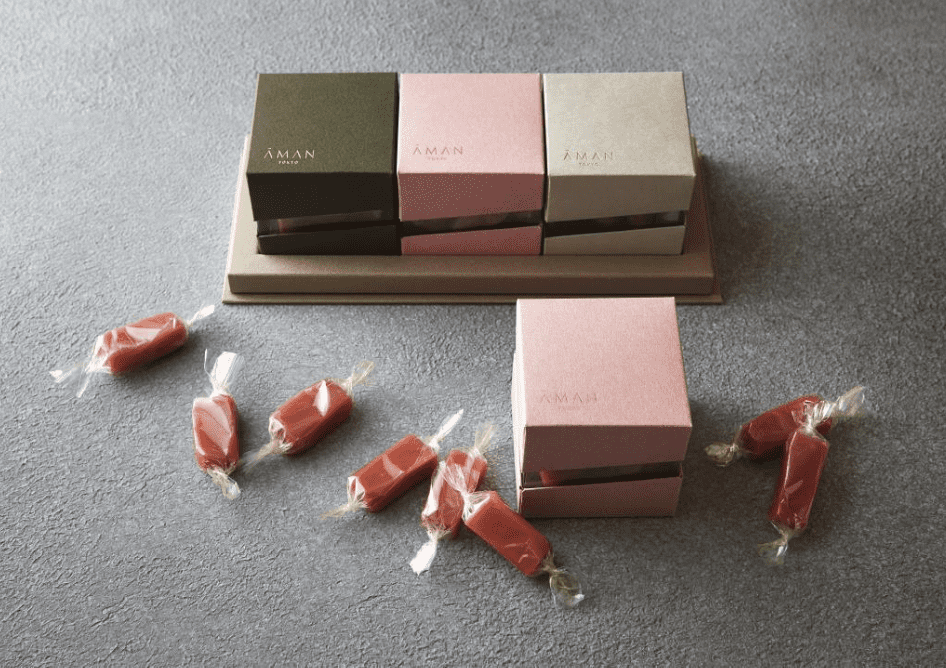 ■Kobako for Mothers
Inspired by beautifully crafted traditional incense boxes, Aman Tokyo's Kobako contains delicious sweet treats curated by Executive Pastry Chef, Yoshihisa Miyagawa. Housing delicious raspberry caramels, the Mother's Day Kobako is the soft pink of Nadeshiko blooms, flowers that symbolize femininity and kindness.
Price: 1Box ¥1,188 , 3Boxes set ¥3,888 (Tax included)
Sales Period: April 24th, 2022~ May 8th, 2022
Location & Time:
La Pâtisserie by Aman Tokyo:7:00~20:00 (Weekdays), 10:00~19:00 (Saturday and Public Holidays, Closed on Sundays)
The Café by Aman: 11:00~19:00
TEL:03-5224-3339
For more details, visit La Pâtisserie by Aman Tokyo or Online Order
Read More: