VIP Concierge Services in Tokyo
VIP Concierge Services in Tokyo offer countless experiences for the affluent visitor to Japan. From immense culture, entertainment, dining, and places to see, Japan is the home for the highest number of Michelin-star restaurants, five-star hotels, and the best service in the world that you shouldn't miss. And with the outlook of a top casino opening in Japan, the global community gets excited to enjoy Japan and the many things it has to offer.
Traveling to Japan is quite a dream; and Tokyo is the first destination for everyone interested in the far East. However, sometimes with all the stacked-up files on the table and jobs to get done a stress-free Japan visit seems to be a daunting tasks.
Not everyone has the time and energy to get things done and plan a perfect trip, especially those with active lifestyles. Fortunately, anything is possible in this modern era and with a little help from upscale VIP concierge services in Japan the dream can become reality.
>>Watch the Advice from a Hospitality Expert<<
Modern VIP Concierge Services and What they Offer
Modern concierge service providers will take you to another level of exclusive tours and travel without worrying about anything. Whether you want a private and premium ride to Tokyo through a jet and helicopter or book a suite at a high-end hotel, a luxury concierge will make it happen. Whether for personal affairs or corporate, there is a perfect concierge service for you.
Finding the best concierge services is a must if you're ready to have a stress-free Tokyo visit. So, we made a list of the VIP concierge services in Tokyo and reviewed them to make it easier for you. The list includes independent concierge companies and concierge services offered by prestigious hotels in Japan.
But before diving into the main list, it's also essential to take a look at the different types and why you should actually consider opting for a VIP service to make your experience in Japan the best possible. We also include some awesome tips that will come in handy when selecting the right concierge service for you.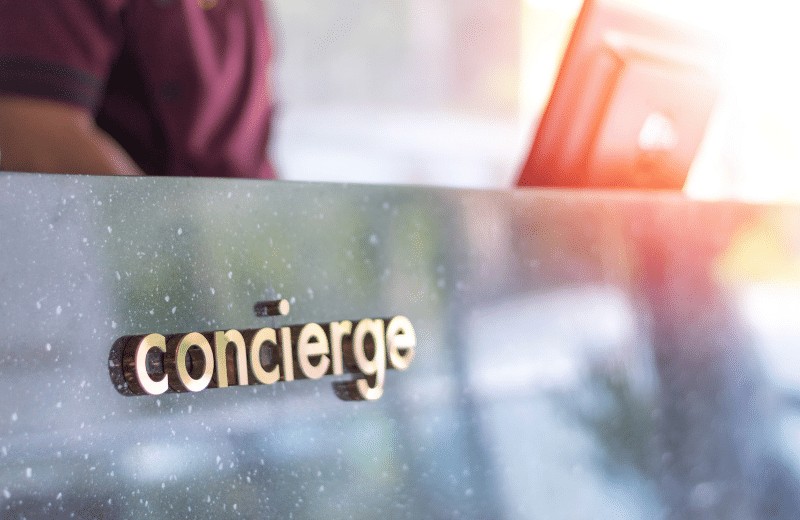 Why Do You Need a VIP High-end Concierge?
Not everyone needs a luxury concierge. Some people like to manage every detail themselves and be in control of every step and decision. They also love the excitement of a new adventure and the unknown that comes along with it.
However, most of us are either not inclined to surprises or we are simply too busy to deal with every aspect of planing and managing our trip to Japan.
There are three main reasons for wealthy visitors to consider engaging a luxury concierge service:
To save time;
To get exclusive access to the best events and places
And to overcome cultural and language barriers.
The first reason is obvious. Outsourcing some or most of the preparations and ongoing management of your trip saves time and reduces potential stress levels. And as we all know, "Time is Money."
However, reasons 2 and 3 are where local VIP concierge services really demonstrate their worth. Getting exclusive access to the most sought-after events and the best restaurants in town can be particularly challenging in Japan, and handling it in a foreign language is a recipe for disaster.
Though modern Japan is in many ways westernized and an active member the global community, Japan does things differently, and the preservation of their cultural identity a must. This, however, can cause cultural misunderstanding for the unprepared – just refer to former President Bush senior and his famous dinner encounter in 1992.
To alleviate any risk for long-lasting embarrassments and culture gaffes a VIP concierge service can really be of service.
Existing Notion of Credit Card Services
Some of our readers might say, well, I have a Platinum (or even Black) Amex card that comes with these types of services. That's correct; however, from our own experiences and the feedback from high-level personalities visiting Japan, we can assure you that these services are over-hyped and prone to disappointment.
They simply can't offer the speed and depth of services local providers provide. Most of the calls are usually taken by people not even familiar with or based in Japan.
What is a Concierge?
The word concierge has several roots. Sometimes it is associated with the Latin word 'conservus', which means "fellow slave," but it's also believed to be an evolution of 'Comte des cierges' of French, which translates to 'the keeper of candles.' Lighting candles and cleaning palaces was usually the job of the Comte des cierges during the Medieval age.
Over time, the definition and duties of a concierge have changed from lighting candles to taking care of various tasks for VIPs, top-level managers, entrepreneurs, celebrities, or anyone who can avail to outsource work for them.
Concierges are people or businesses who help clients with personal affairs, tours, travel planning, private transportation arrangements, hotel bookings, restaurant reservations, event planning, and anything else they require. They are mostly skilled and trained to provide you with the best service possible.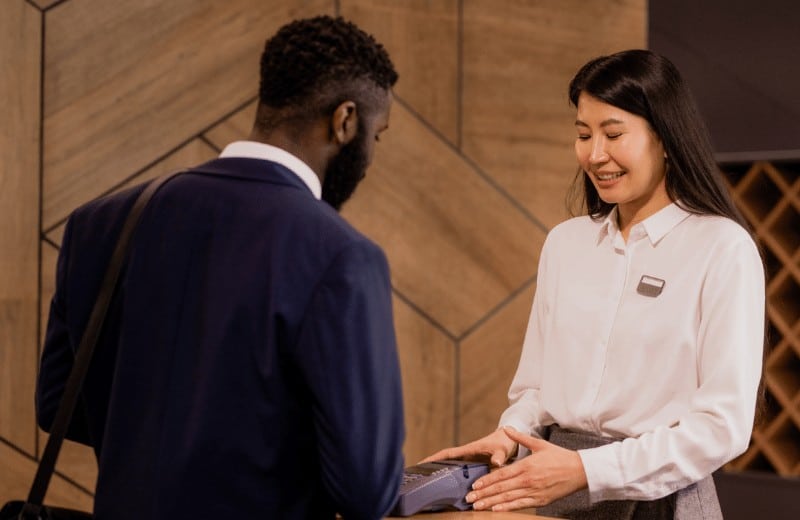 What are the Types of VIP Concierge Services in Tokyo?
Earlier, concierges were only available in hotels and deluxe buildings to assist their VIP guests, such as making restaurant reservations, booking transportation, and more. However, since hotel concierges only provide limited assistance, independent concierge providers have come to deliver a more comprehensive and specialized scope of services.
The type of concierge services to acquire may vary depending on your needs. Let's take a brief look at some of the most common categories of concierge services to help you choose the perfect service for you.
Personal Lifestyle Concierge
A personal concierge, as the name implies, provides a wide range of personalized services to individuals seeking to outsource tasks that they are unable to manage. There is no standard way to describe what personal lifestyle concierge providers do because it varies depending on the client's needs. They can help you with daily tasks such as grocery shopping, restaurant reservations, ticket purchases, cleaning, laundry, and even babysitting.
Sometimes, a personal concierge can also help with corporate affairs depending on the available personnel of the providers. So, if you still want to bring some of your corporate work while exploring Tokyo, a personal concierge can take care of the job at your convenience.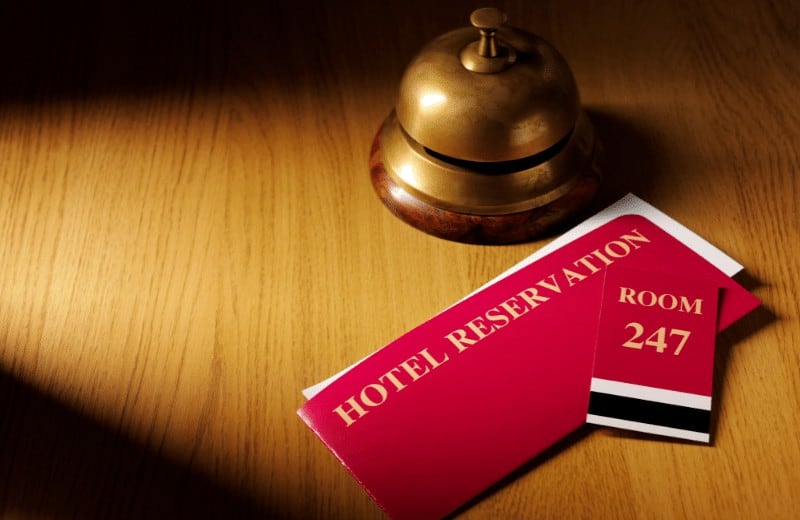 Travel Concierge
Whether you're traveling for business or enjoyment, being in a foreign country can be overwhelming, especially when overcoming barriers. This is where travel concierge companies come in to help foreign tourists and prestigious guests stay comfortably in the country.
Typically, these local services are familiar with the nitty-gritty aspects of traveling and staying in the respective country. They have exclusive access and connections to make everything as seamless as possible– from your arrival to your departure. They've got it covered for your trip, and all you have to do is sit back and relax.
Hotel Concierge
Concierge has always been part of the services offered by high-end hotels. It's basically included in their deluxe and club room packages to accommodate wealthy and well-known individuals. They attend to the needs of their clients like making restaurant reservations, event ticket purchasing, spa service arrangements, chauffeur services, car rentals, and more.
Business Concierge
Business concierge offers reliable services handling business affairs efficiently like scheduling meetings, tracking reports, recommending business strategies, customer service, etc. This kind of concierge service is usually expensive since they are professionally skilled and trained for various tasks. Basically, you are paying for their skills and experience. Although business concierge services are costly, they are definitely time-savers during busy days.
Chauffeur Concierge
Chauffeur concierges are dedicated to providing a convenient, efficient, and secure ride for VIPs, celebrities, and wealthy individuals. They are basically responsible for driving the clients to their respective destinations. Usually, it's also part of their services to arrange meals and nightclub reservations.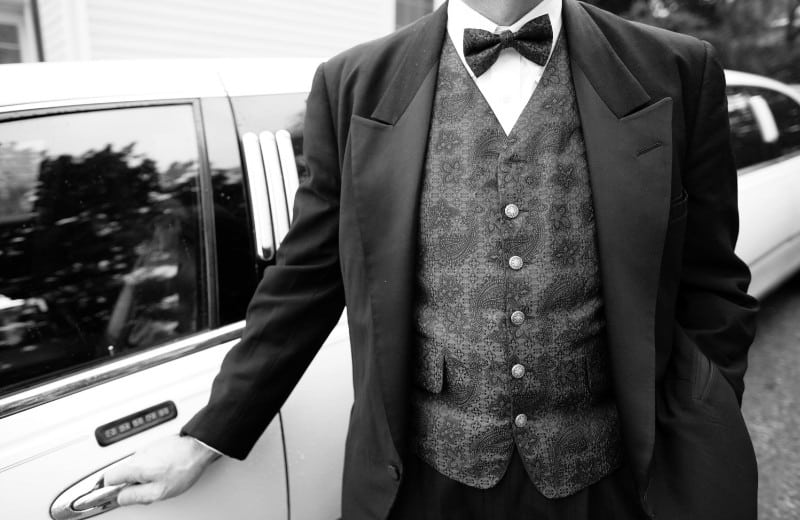 What to Consider When Choosing a Concierge Service in Japan?
With the constantly growing concierge service industry globally, it's not surprising to get overwhelmed in understanding their expertise. This is become even more of a challenge when it comes to visiting Japan. Language barriers are only one of several hurdles to overcome. So, here are some things that you can consider when selecting the perfect luxury concierge service for you.
Know your Requirements
Knowing what you want a concierge service to do for you is one of the most apparent but crucial factors to consider before hiring one. Why are you looking for a concierge? Do you want them to handle your personal, corporate, or travel needs? It is essential to be clear about your needs and requirements to select the company that best meets them.
Analyze the Level of Support You Need
Concierge service providers offer two levels of support, depending on whether you require assistance for a long or short period. Depending on the program, some companies offer membership packages that last a month or a year. At the same time, you can choose an on-demand service, which is a short-term arrangement in which you pay as soon as the task is completed.
Take time to Check the Location
Most concierge service companies are 24/7 available to attend to your needs. However, it's also essential to know the scope of their network– whether they can provide support within local areas or globally.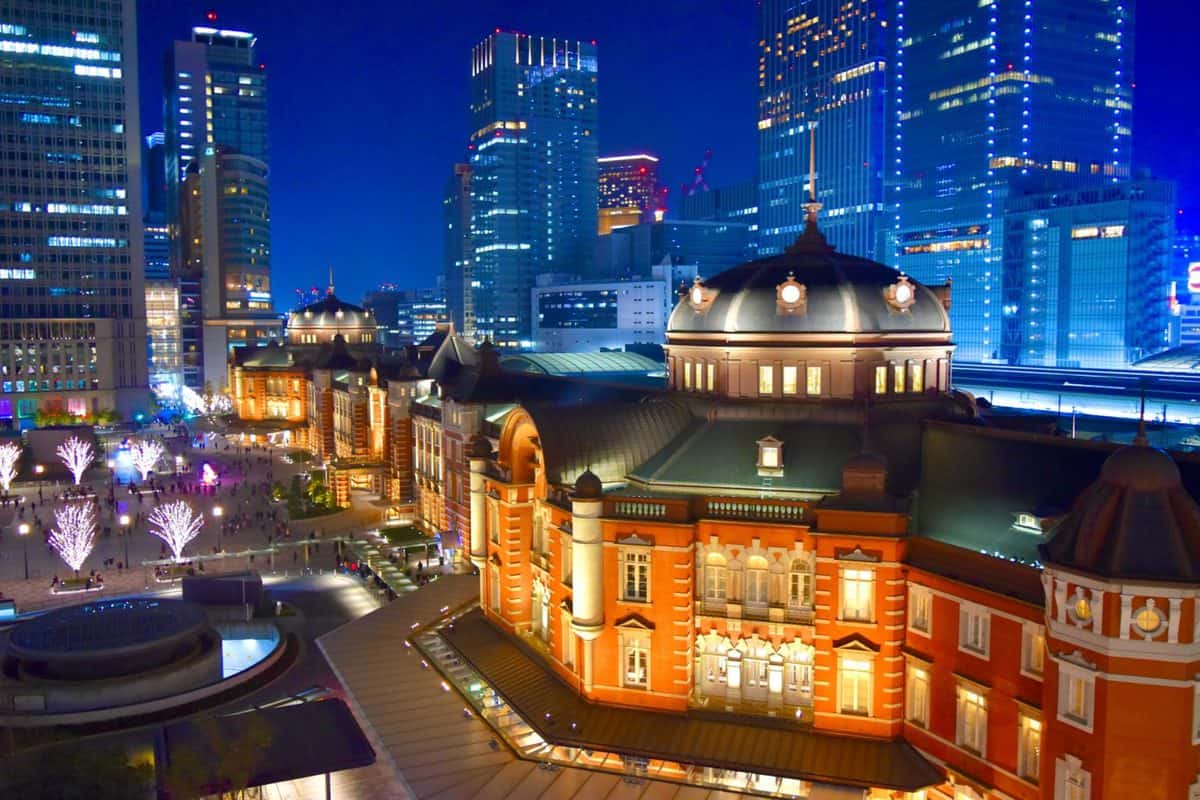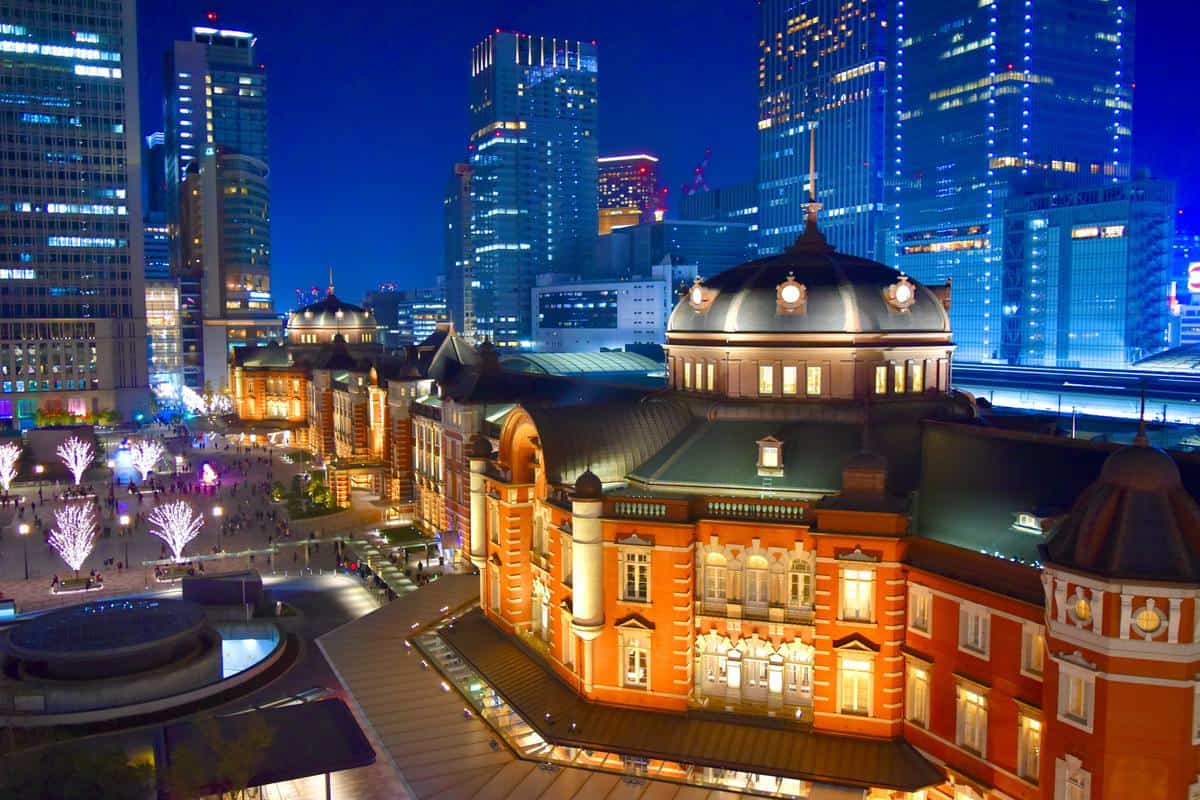 Check for Reviews and Feedback
Reviews from previous clients are now one of the best ways to assess a concierge service company's credibility and dependability. You can inquire about the quality of concierge services from acquaintances who have used one or browse various review sites about concierge companies.
Best VIP Concierge Services in Tokyo
Concierge services in Tokyo are expanding to provide an exceptional experience for wealthy tourists and locals of Japan. As a result, researching all available concierge services in the country can be time-consuming. So, we've made a list of the best VIP concierge services you can find in Tokyo, including some of the high-end hotels offering luxury concierges.
Tokyo Elite Lifestyle Services
The first on the list is Tokyo Elite Lifestyle Services, which has provided high-net-worth clients with exquisite Tokyo experiences for the past 25 years. Their specialization is in lifestyle and travel services for affluent individuals planning to visit Tokyo's wonders. They provide 24-hour support that you can rely on at any time and from any location in Tokyo.
Their services include:
Holidays and Travel management
Private jet charter
Helicopter tours in Tokyo
Events and party management
Private limousine service
Private members club booking
Michelin-starred restaurant reservations
Coverage: Tokyo
Contact info: +81-(0)80-4897-9991
Website: https://t-e-l.me/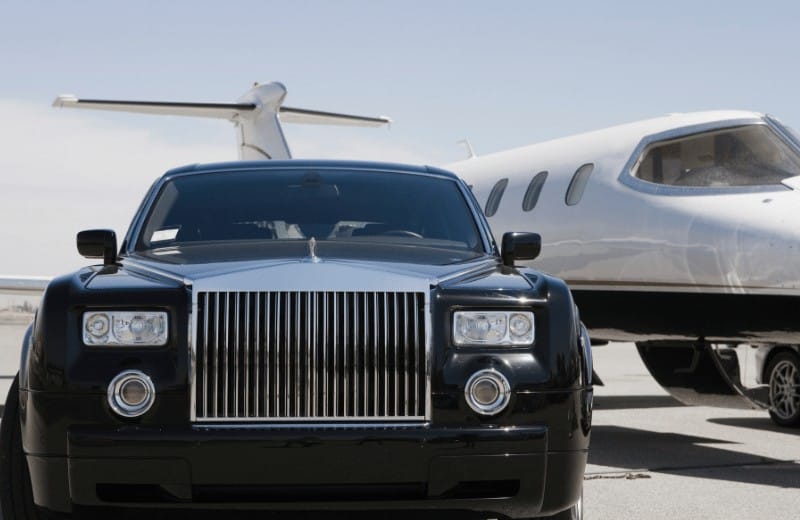 Club Concierge Luxury Japan
Club Concierge Luxury Japan is another established concierge service you can trust on your next Tokyo trip. It was founded by Naoyuki Miyayama 18 years ago. They promise an outstanding VIP experience of Japan for their club members and elite individuals through various accommodations. Their expertise lies in medical care, real estate, Japanese cultural tours, and more.
Their services include:
VIP ticket arrangements for special events and famous entertainment activities in Japan (Sumo wrestling, Kabuki, Tea ceremony, Geiko performances, and sushi-making classes)
Private charter arrangement upon requests such as private jet, limousine, and cruise ship
Reserve tables at high-class Japanese-style restaurants
Exclusive Japan tours
Real estate Japanese property tours
Cutting-edge medical care
Coverage: Japan
Website: https://luxuryjapan.tv/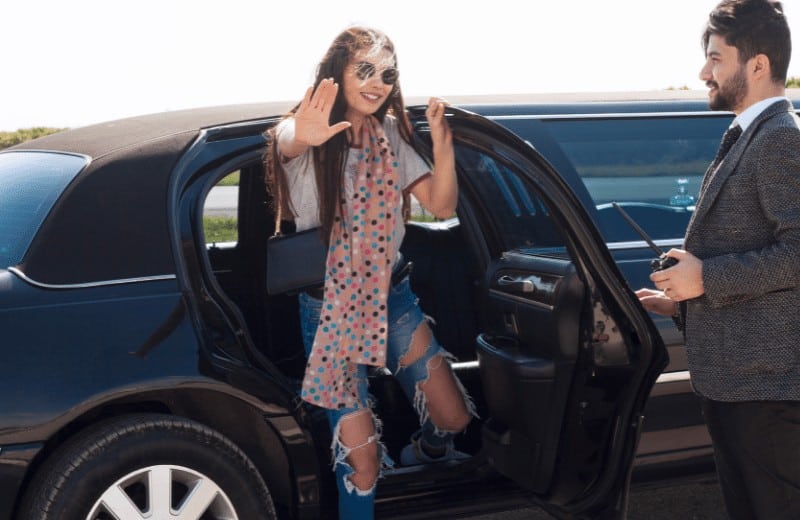 Trancierge Inc.
Trancierge Inc. is another worthy VIP concierge provider accommodating high-net-worth guests and individuals for almost nine years. They have multilingual, trained, and experienced personnel to handle their clients' specific tasks.
Their scope of services is:
Provides multilingual tour guides/assistants, professional drivers, and exclusive transportation
Phone, laptops, tablets, projectors, and other office equipment rentals
Help in arranging corporate events and meetings
Books reservations to high-end restaurants and hotels
Coverage: Japan
Contact: (+81)3-5575-5551
Website: https://www.trancierge.com/jp
PBI Inc.
PBI Inc. is a Tokyo-based company providing premium concierge services for elite foreign personalities visiting Japan since 2016. They specialize in providing services for their clients' lifestyle and travel needs. PBI Inc. takes pride in their trained and skilled concierges ready to serve guests from all over the world, whether for short or long-term arrangements.
Their services include:
Accompany guests to prestigious and exclusive restaurants in Japan
Accompany guests to luxury hotels and clubs
VIP chauffeur service
Coverage: Japan
Contact: +81 3 6812 9620
Website: https://pbi.tokyo/en/guide/
Tokyo VIP Experience
Another thriving luxury concierge business in the heart of Japan is the Tokyo VIP Experience. It offers personalized concierge services for wealthy guests visiting and staying in Japan.
They offer the following services:
Planning private tours
Arranging exclusive private charter and transportation
Booking high-end restaurants and hotels
Corporate hospitality services
Coverage: Tokyo and other cities in Japan
Contact: +81701762 3339
Website: https://www.tokyovipexperience.com/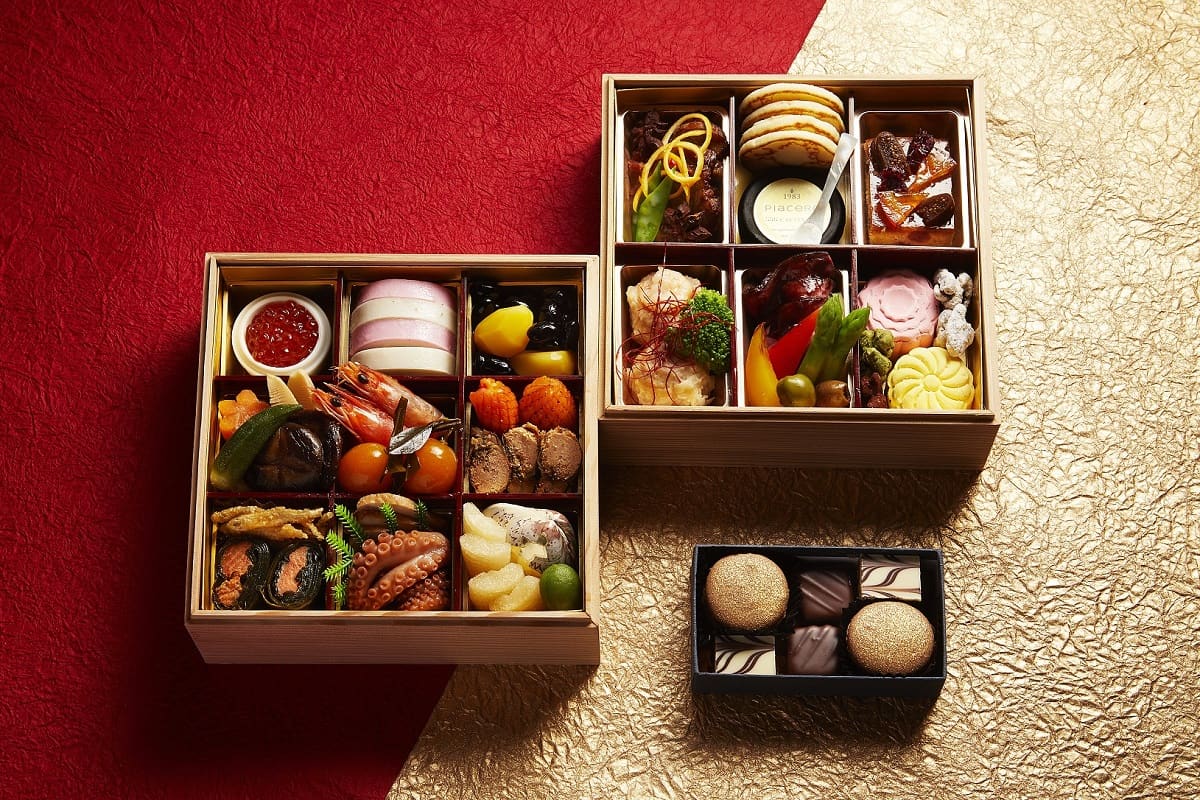 Omakase Tokyo – Luxury and Travel Concierge
Next on the list is Omakase Tokyo, a budding luxury concierge service in the city with the goal of providing an incredible and unique experience for affluent guests. They have exclusive Tokyo tour offers that you can only experience with Omakase.
Coverage: Tokyo
Contact: info@omakasetokyo.com
Website: https://omakasetokyo.com/
TOKI – Personal Travel Concierge
TOKI exclusively offers personal travel concierge for world-class and high-net-worth individuals when visiting Japan. They are known for embodying the authentic and rich culture of the country with the services they provide. TOKI is your best companion if you're looking for a unique concierge local provider to curate a personalized all-access Japan itinerary.
Coverage: Japan
Website: https://www.toki.tokyo/home
Luxury Hotels offering Concierge Services
Most luxurious hotels in Tokyo also offer top-notch concierge services to accommodate VIP guests. Here's a list of the Tokyo hotels providing concierge services: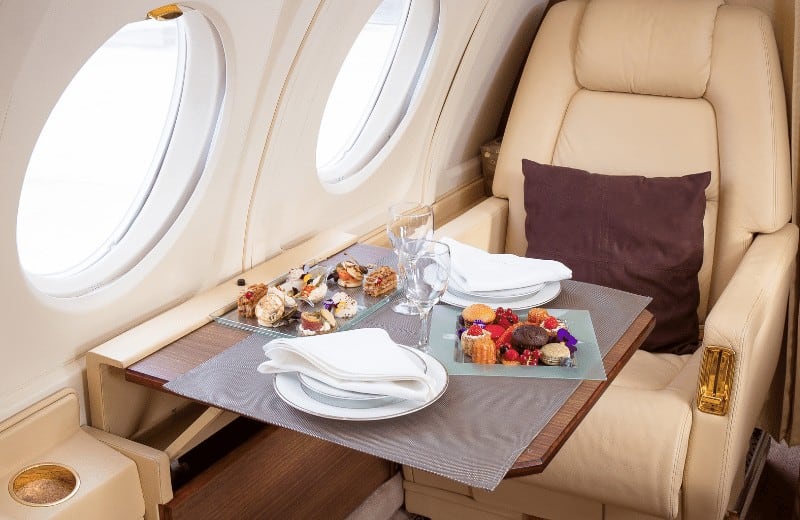 Shangri-La Hotel
Shangri-La is one of the finest hotels that you can find in Tokyo with exclusive offers, quality services and accommodations. They also provide complete concierge services to cater personal affairs of their clients starting from picking up their guest on the train platform.
Taxi & Limousine Service
Secretarial Service
Translation Service
Courier Service
Ticket Arrangement
Sightseeing Arrangement
Car Rental Service
Mobile Rental Service
Restaurant Reservation
The Peninsula Tokyo stands out in this category. World-renowned for its exclusive luxury image with the oriental flair, the hotel offers chauffeur services with an amazing fleet of bespoke Rolls-Royce Phantoms, BMW 7 Series sedans, and MINI Cooper S Clubman hardtops, Tesla and TOYOTA Century.
As one of Suite Benefits, guests can be chauffeured around Tokyo by MINI Cooper a service particularly popular during cherry blossom season; view the palace or get a lift to the shopping district.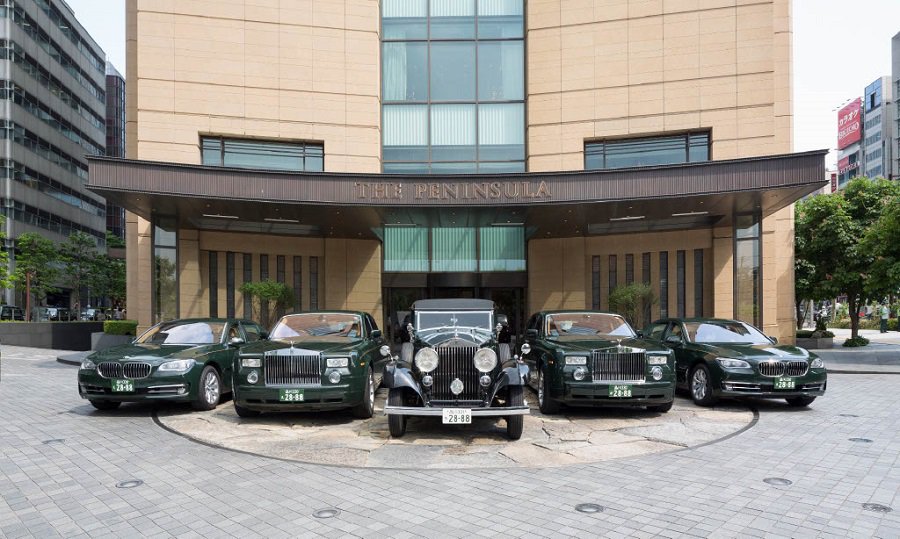 You can also find exclusive concierge services at Four Seasons hotel. It's an all-in-one luxury hotel for a comfortable and fantastic stay in the heart of Japan. The concierge services they offer are:
Luggage Concierge
Travel and Tours Concierge, including Private jet rentals.
Personal concierge service
Transportation concierge