Best Luxury Shopping in Tokyo
Aside from being the country's capital, Tokyo is a mix of traditional and ultra-modern facilities. It has malls, neon-lit skyscrapers, and historic temples – even the parks are not left out in the city to add to the overall charade of the city.
The city is large and accommodating, with several "cities-within-city in it," which host buildings that contain offices, restaurants, and museums. As a result, finding tourists in Tokyo is not challenging as tourists troop in and out of the city to shop for luxurious items – some of whom want to check out cool ultra-modern structures.
One attraction in Tokyo is its array of luxurious shopping malls. The shopping malls are distributed in different districts in the city, and each has a different ambiance – they may be covered in architectural designs or can be centered in parks.
Are you visiting Tokyo anytime soon? Then, you should check out some luxurious places for shopping in the city. Are you unaware of luxurious places to shop in? Thankfully, this article discusses places for luxury shopping in Tokyo.
Ginza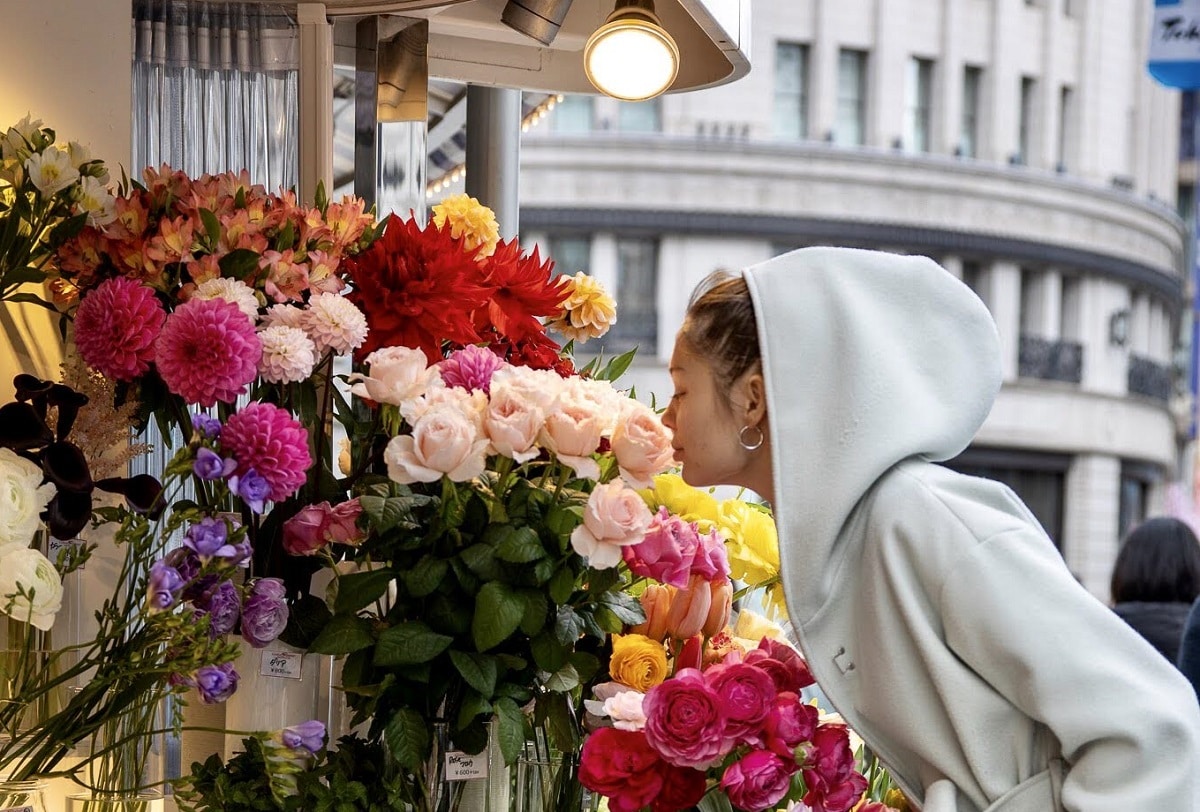 It is impossible to mention the top luxurious districts in Tokyo without mentioning Ginza. Ginza is the city's top shopping district, and it is packed with upmarket boutiques and fine jewelry stores. In addition, the Ginza district contains streets with several luxury departmental stores where locals and tourists can visit anytime to spend lavishly. You can be sure to find the most luxurious fashion brands in this high-end shopping district.
You can find luxury stores like Prada, Chanel, Christian Dior, Louis Vuitton, and Bvlgari. In between, there are large stores where you can find fashionable items: Marronnier Gate Ginza, Ginza SIX, Barneys New York, Tokyo Plaza Ginza, and Ginza Mitsukoshi.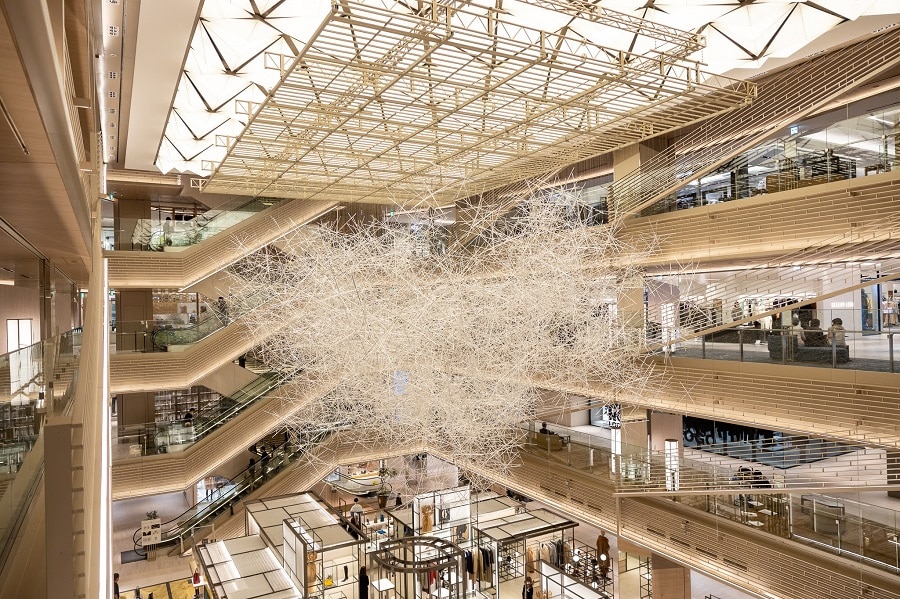 There are also spending options in Ginza for folks who spend less. For example, you can shop at affordable chains like Abercrombie & Fitch, Uniqlo, and Zara in the Ginza district.
However, Ginza is almost home to exquisite traditional crafts stores like Takumi and ritzy cocktail sushi bars among all the glamorous charades. All these highs and lows of luxury in the district of Ginza are just a reflection of the consumer culture, and it makes Ginza stand out among other districts.
Best For High-End Luxury goods
Shopping Tips: Ensure to come around with your passport if you'll be shopping in Ginza to enjoy Japan's tax refund program. Most stores in Ginza have tax refund counters to help you claim tax refunds so you can enjoy tax-free shopping.
Location Description: From any of these subway lines: Hibiya, Ginza, and Marunouchi, take a subway that leads to Ginza station. Also, you can take a subway to Higashi Ginza Station from the Hibiya and Asakusa subway lines.
Omotesando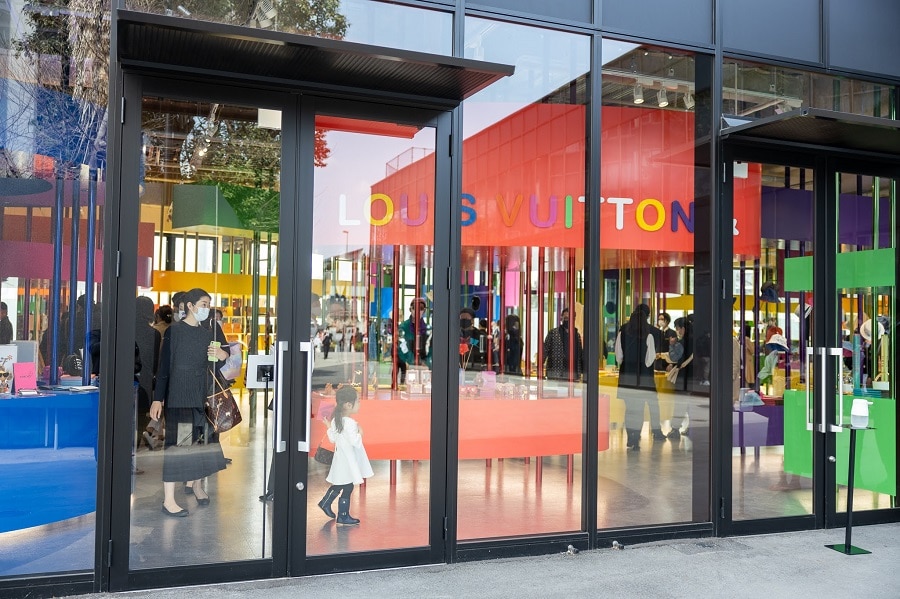 Omotesando is unarguably the second-largest upmarket boutique in Tokyo after Ginza. It is popular for its prominent architectural designs and ambiance, which gives customers a distinctly European feel. For this reason, it is popularly known as Tokyo's Champs-Élysée. The Omotesando district borders Harajuku, and it is lined with Zelkova trees, leading to the popular Meiji Shrine and Yoyogi Park.
Omotesando's main street is packed with luxury fashion brands like Miu Miu, Dior, and Tod's. You can also find other high-end brands like Alexander McQueen, Hugo Boss, Issey Miyake, Maison Martin Margiela, and Comme des Garçons, among many others.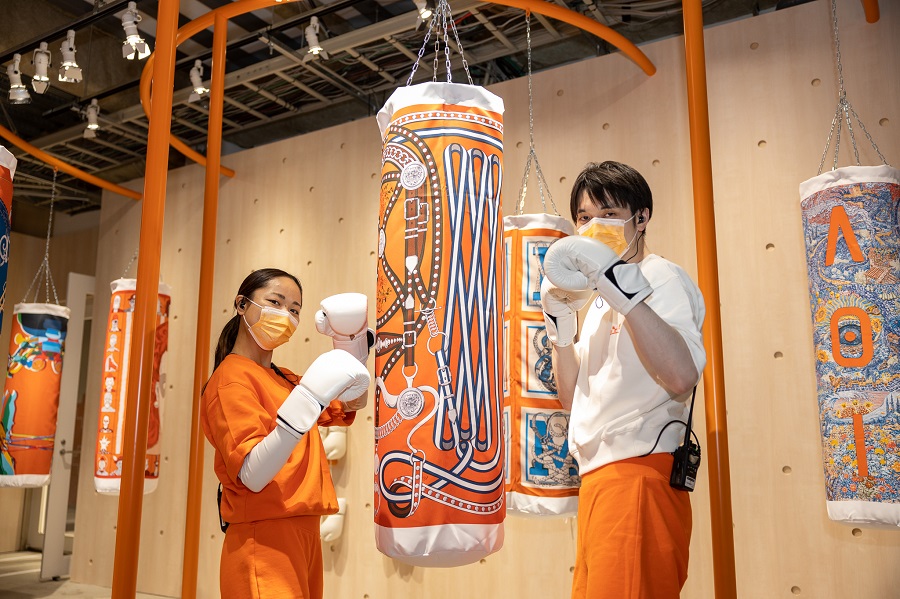 Like Ginza, If you're looking to spend less but still purchase classic fashion accessories, Omotesando still has the best stores. In addition, you can check out WUT; they sell contemporary fashion accessories by German designers.
In the end, you'll realize Omotesando is not only notable for having fashion stores; it has large retail stores you can visit to get awesome household goods. You should visit Sostrene Greens and Flying Tiger Copenhagen if you visit Omotesando for household items.
Upscale Omotesando Hills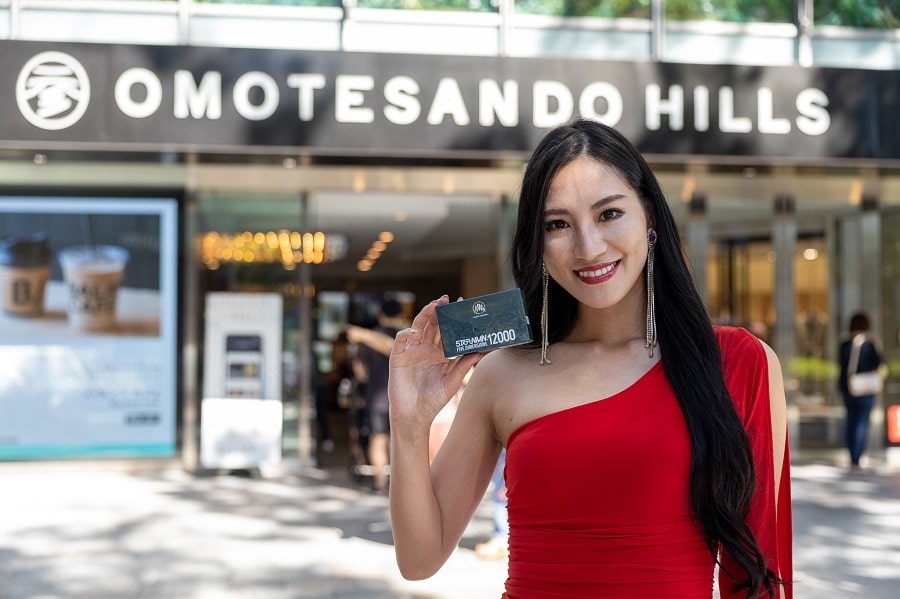 Lest we forget, you must know about the Omotesando hills, a cutting-edge mall with over a hundred stores with lifestyle items that house most of Omotesando's contemporary architecture. Will you be visiting Tokyo soon? Then, you should check out the Omotesando hills!
Best For Luxurious fashion accessories and household items.
Shopping Tips: Ensure to come around with your passport if you'll be shopping in Omotesando to enjoy Japan's tax refund program. However, this is only if you buy goods worth more than 5000 JPY.
Location description: From Ginza, Hanzomon, and Chiyoda subway lines, take a subway to Omotesando station.
Roppongi Hills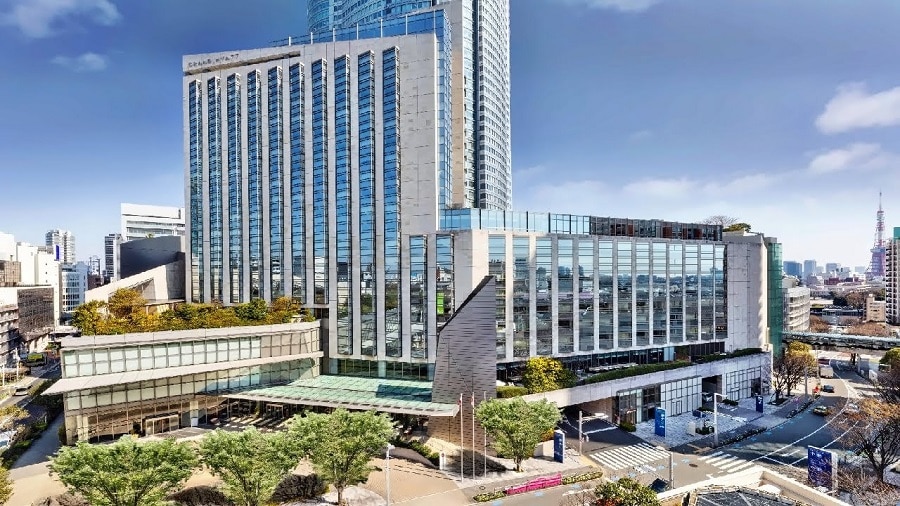 Roppongi Hills is one of the many commercial places in Roppongi, and its most prominent feature is the Mori tower which stands 238m tall. The Roppongi hills itself is a city in a city, and it has modern entertainment and shopping spaces.
Roppongi Hills was opened in 2003 in the Roppongi district, and it features apartments, shops, an art museum, and restaurants. The offices in Roppongi hills range from the financial sector to the IT sector, reflecting the Japanese commercial industry.
In the middle of Roppongi hills is a 238m tall Mori tower that houses office spaces, restaurants, and shops. The first six floors of the Mori tower have about 200 shops where you can shop for luxury items that meet your class.
In Roppongi Hills, you can easily find the best men's fashion and women's fashion accessories. Expensive watches and high-class household goods are not left out too!
Best for luxury Fashion Shopping and Household items
Location Direction: Take the Marunouchi Line to Ginza Station and transfer to the Hibiya Line for Roppongi Station (30 min.)
Roppongi Midtown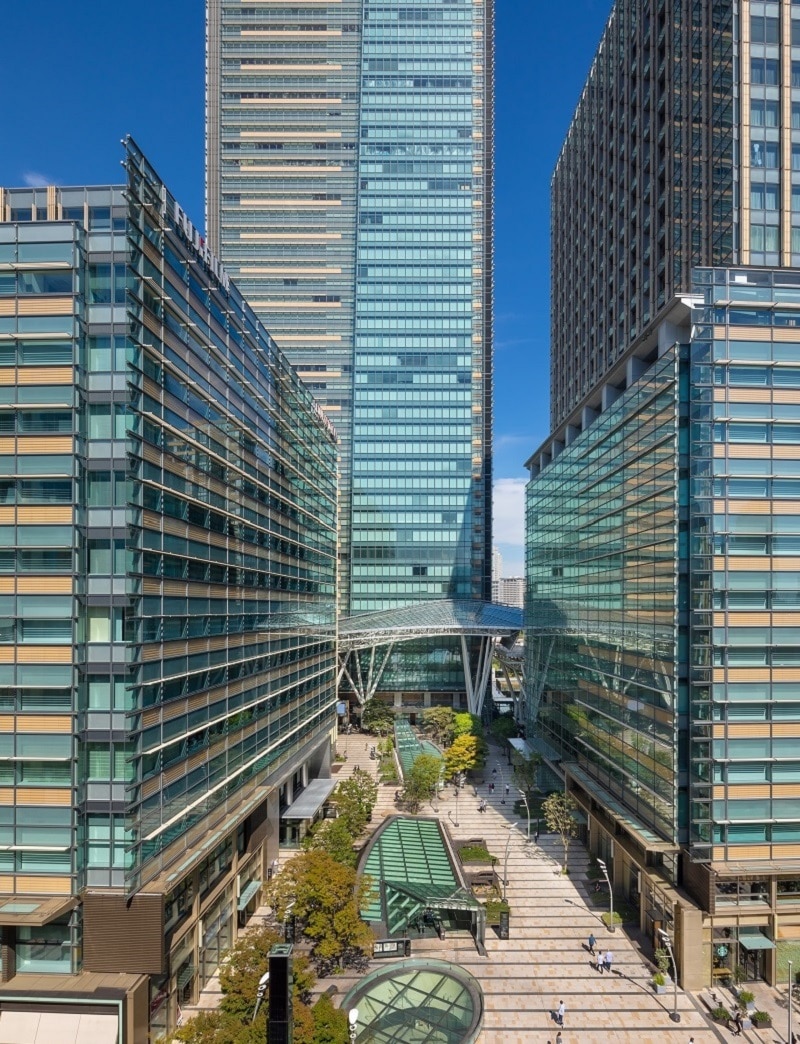 Roppongi Midtown is a city within the Roppongi district of Tokyo city. Just like Roppongi Hills, Roppongi Midtown houses a tall building, 248m, which is among the tallest buildings in the area. While there are stores and complexes around to supply you with exotic items, you cannot help but admire the beautiful environment of Roppongi Midtown.
Roppongi Midtown is filled with tall-story buildings and art museum parks. While you shop, you can easily look at art designs because the art museum is located in the shopping area.
Roppongi town is not only beautiful outwardly; there are awesome items you can purchase in the area. In Roppongi, there are Louis Vuitton brands and Tiffany brand shops for luxury shopping. There is also the Paul Smith Roppongi Store, which is Paul Smith's largest store in Japan. While you keep an eye on the array of men's clothing lines and women's, you should not forget the park in the area – you can visit Hinokicho Park after shopping.
Best for Luxury shopping
Location Direction
From Tokyo Station: 26 minutes on the JR Yamanote Line to Harajuku Station.
From Shinjuku Station: Four minutes on the JR Yamanote Line to Harajuku Station.
Takashimaya Nihombashi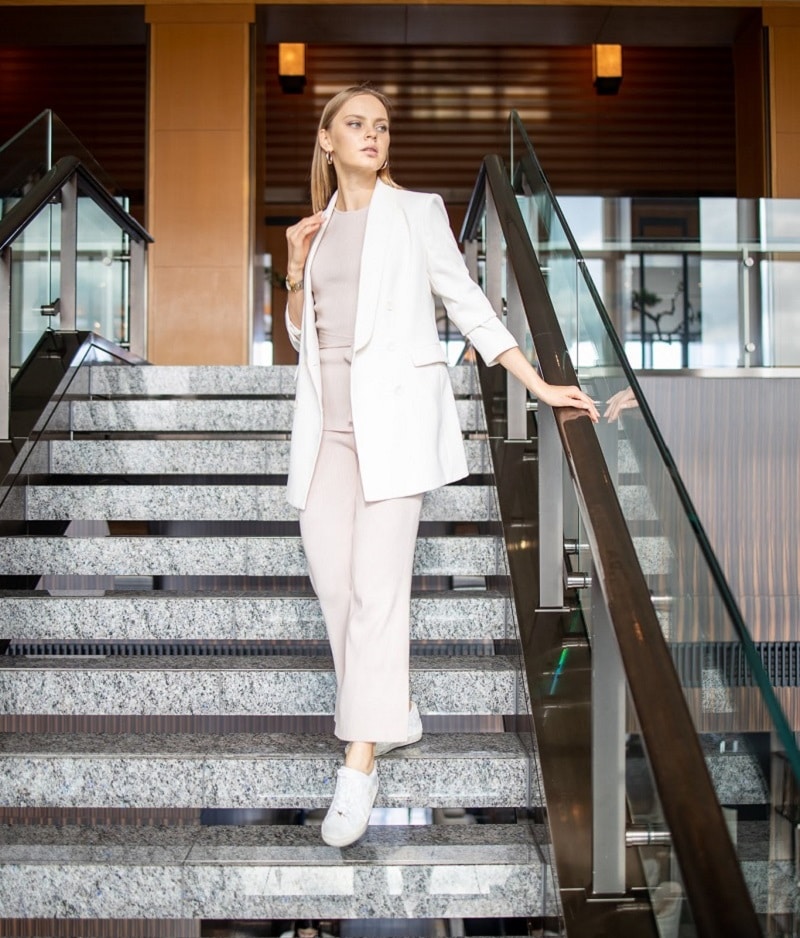 The last on our list but not the least is Takashimaya Nihombashi. Takashimaya Nihombashi is one of the oldest stores in the area and its buildings are designated as important cultural properties, especially its main building.
The main building has an elevator with an elevator girl that rides together with visitors; its elevator girls have great hospitality too.
At the top of the building is the roof garden, a 6000 square garden on the roof of the main building.
Although old, the building has the finest departmental stores stocked with different clothes of varying dispensations. In fact, there are several stores in the building where you can get the finest luxurious items in the area.
Best For Luxury Items Shopping
Location description
from Tokyo station walk from Yaesu North Exit (about 5 minutes)
Top 5 Second-Hand Places to Find Second-Goods in Tokyo
A lot of visiting shoppers are not aware of it but Tokyo probably offers the best shopping in the world when it comes tor luxury collectable items including rare watches, old vintage cameras or the super-luxurious handbags from France and Italy. The depth and choices of shops and the inventory they offer is just incredible.
Insider tip, often what seems to be popular in the US or Europe is not necessarily popular in Japan. Point in case "Birkin bags' in different sizes'. Though widely offered and still extremely difficult to get, the 35 cm Birkin bag is just too big for Japanese women. They usually prefer the 30 or even smaller 25cm bag sizes leaving a wider supply of 35cm size Birkin bags in Japan, which would be sheer impossible to find in Europe or the USA.
If you love vintage Leica cameras – don't look further. Japan has the largest secondary market for vintage and rare Leica cameras and not Germany or even the USA.
If you like a treasure hunt that will give you endless of undiscovered 'gems' Japan does not disappoint. Just one more reason to visit Tokyo and shop till you drop or you credit card runs hot. Here is a list of the most reputable second-hand store chains:
Komehyo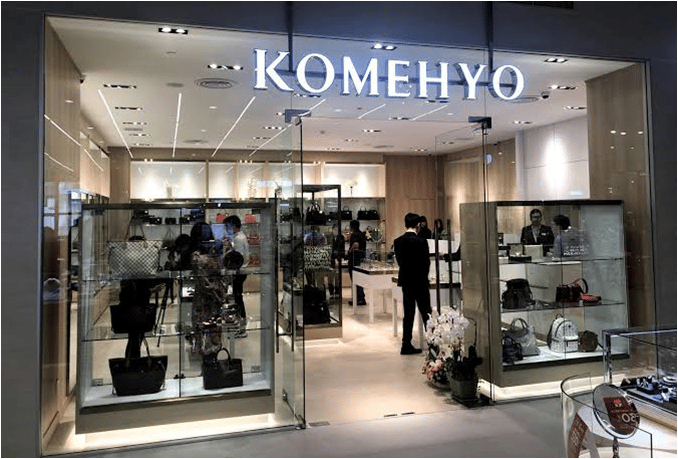 Komehyo is the last on our list of second-hand places to find second goods in Tokyo. Komehyo is a unique thrift store with stringent policies on the authenticity of clothes. The store will not put low-quality clothes on the racks to fill them up; they painstakingly check the quality of their clothes to only provide top-notch quality materials. So, let your mind be at peace when shopping for thrift wears in Komehyo.
Aside from providing quality thrifts to customers, Komehyo sells both new and old clothes. In fact, the store is more particular about selling branded t-shirts. It explains why Komehyo sells Rolex, Louis Vuitton, Prada, and Miyake.
Shopping tips
Remember to bring your passport to Japan's tax refund program.
Location description
3-5-6, Shinjuku, Shinjuku-ku, Tokyo 160-0022, Japan _3-minute walk from Shinjuku-sanchome Station
A 4-minute walk from Omotesando Station
Website is also available in English.
BRAND OFF
BRAND OFF is a shopping site operated by K-Brand Off Co.,Ltd. in Japan. A top-tier luxury goods retailer with a long history and a great selection. It deals in vintage items and antique collections, both new and used. They offer free shipping and provide warranty for high-value items.
Their flagship store is located in the heart of Ginza underlining their reputation and prestige among resellers in Tokyo. Commanding an impressive view on one of the main Ginza crossings, it is frequently visited by the leading hostesses of Ginza who provide an endless stream of rare and expensive luxury accessorize for the elegant femmes. For visiting tourists and connoisseurs for fine luxury goods alike a place to visit when walking through Ginza.
Website in English.
Brand King Royal
Brand King Royal is a store that sells and buys branded goods and jewelry with a history of more than 30 years in Shinjuku. They also carry a wide variety of new items that have not arrived in Japan and vintage rare items.
Bookoff
Bookoff has about 1000 stores in Japan and overseas. You would not expect it from the brand title, as it is widely known for reselling mangas for US$ 3 or less. But some shops not only sell used books but also luxury watches, high-brand bags, and jewelry. Well, they do have the infrastructure and distribution network. And if you feel like getting educated on your finances you can buy some bargain books on how to save money at the same time. Stores all over Tokyo with Tax-free shopping options. (visit https://www.bookoff.co.jp/inbound/ for Tax-free shop details)
Daikokuya
https://www.e-daikoku.com/brand/
Daikokuya is a super-large chain recycle shop with more than 90 stores in Tokyo.
They not only have a huge Rolex and luxury watch lineup but also deal in home electronics, discount tickets and even provide foreign currency exchange service.
To Wrap It Up
Luxury shopping in Tokyo is not challenging at all. You can get fine jewelry, exquisite home decorations, and fashion accessories. Irrespective of sex or class, you can get fine watches and apparel that will suit your class and clothe you awesomely. We have carefully highlighted places to get the finest apparel and jewelry. Some places we mentioned include Ginza and Roppongi Hills.
Ginza and Roppongi Hills are two areas for the best luxury shopping in Tokyo. First, check out Ginza: it is the largest upmarket district in Tokyo, and it hosts the finest malls in the city. On the other hand, Roppongi Hills provides you with great architectural designs and luxurious accessories simultaneously.
Meanwhile, we advise you to carry your passport to enjoy Japan's refund program. Ginza, for example, has stores with tax refund counters to help you claim tax refunds so you can enjoy tax-free shopping.
Frequently Asked Questions
What district has the most popular luxury shopping malls?
Ginza. Ginza is the largest high-end district in Tokyo, and it is home to several shopping destinations for both locals and foreigners.
Is Tokyo good for shopping?
Tokyo is good for shopping. In fact, it is one of the world's shopping cities.
Are luxury brands cheaper in Tokyo?
It depends. If it is luxurious, it must be expensive. However, there are luxury shopping malls in Tokyo with relatively affordable prices for luxury brands.
What are the luxury brands I can find in Tokyo?
Louis Vuitton, Channel, A Bathing Ape, Toga, and
Comme des Garçons.
Can I enjoy tax-free shopping in Ginza?
Yes, you can. You can check with the salesperson if their store offers the tax-refund policy.
Are there terms to enjoy Japan's tax refund policy?
Yes, there is. You can only enjoy Japan's tax refund policy if you purchase goods worth more than 5000 JPY.