2022 Summer Special Menus at Park Hyatt Tokyo
Media Reception at the Park Hyatt introducing the 2022 Summer Special Menu.
Selected members of the English-language media were invited for a special treat at the elegant Park Hyatt Tokyo. An annual tradition, the hotel introduced a special Summer menu for the hungry journalists who enjoyed the remarkable view from GIRANDOLE, Park Hyatt's signature restaurant located on the 41st floor.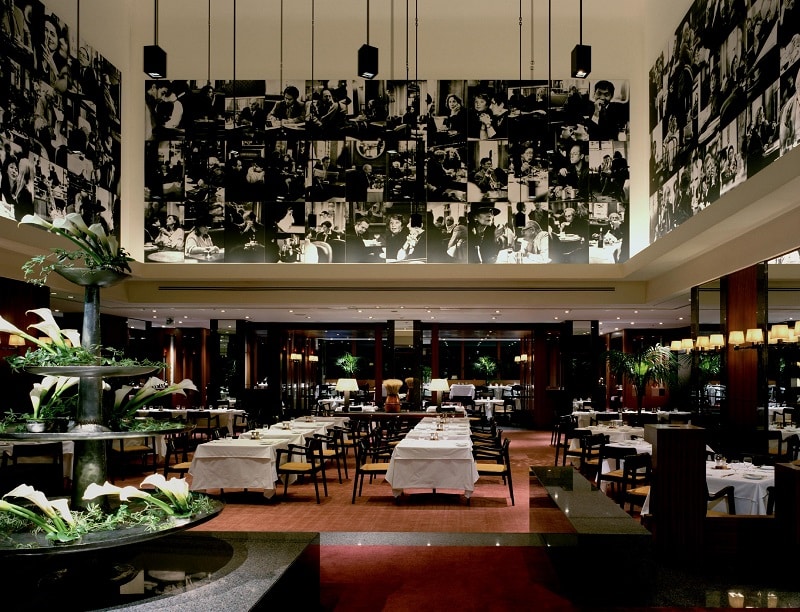 We, from HERSEY, enjoyed the Pintade d'Amakusa, the "Queen of Poultry," that evening prepared by the new head chef who just started a month ago. The evening's menu is part of special menus introduced at each of Park Hyatt's restaurants this Summer. We started off with excellent glass of Champagne, followed by an accompanying glass of white wine which went very well with the tender poultry. You can read the full menu details below.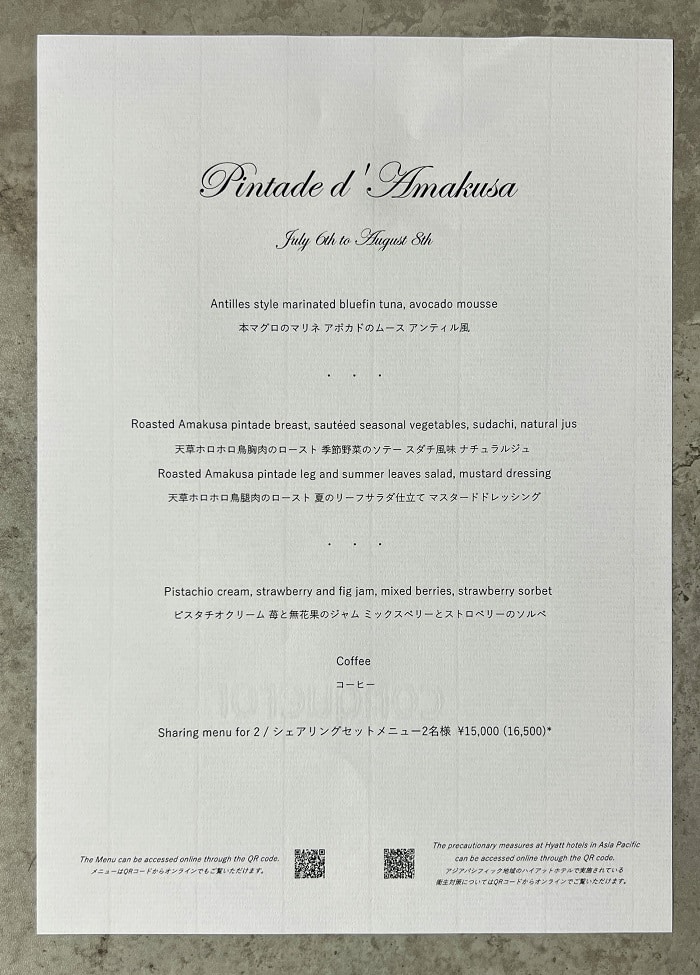 Needless to say, all attending journalists enjoyed themselves with high expectations for the next culinary experience at the Park Hyatt Tokyo.
For our readers, we highly recommend diving deep into the menus below and enjoying an evening of excellent food and drinks with a view of Tokyo only the Park Hyatt Tokyo can offer.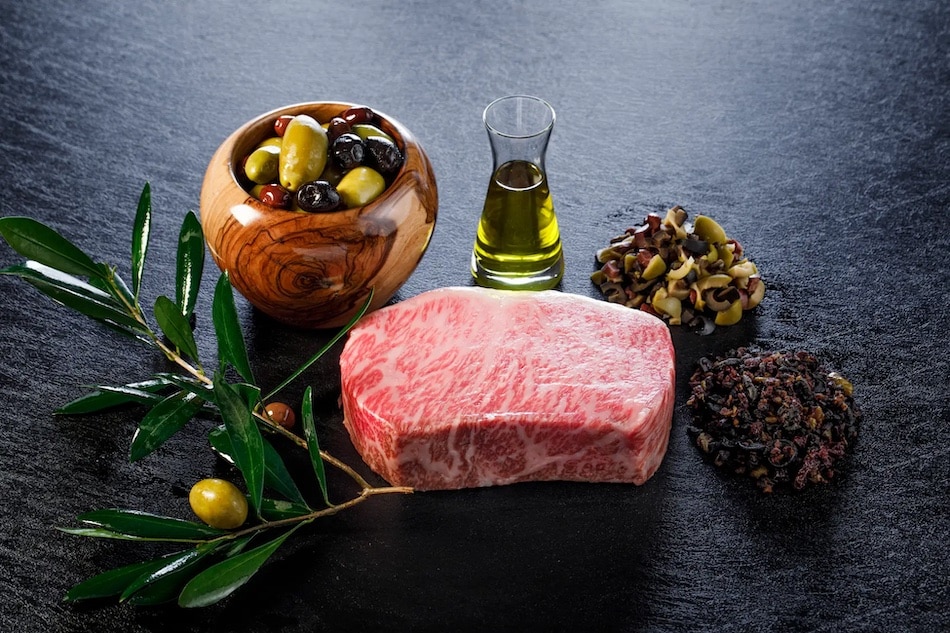 NEW YORK GRILL "From Olive to Beef"
This season, New York Grill will feature "Olive-fed Wagyu Beef," a premium Sanuki beef prepared in harmonious agricultural farming, years of perfecting the balance during the feeding and overall process. First, olives are grown and pressed for oil, and then the leftovers are fed to the local cattle who fertilize the olive trees. Nothing goes to waste in this cycle. Instead, Chef Paul Gajewski and his team ensure a rich, buttery, supremely marbled meat with a high oleic content to improve the tenderness and umami flavor. This sustainable farming process coincides with Park Hyatt 
Tokyo's ethos and values. Cocktails and snacks featuring local olives will also be prepared at New York Bar. 
Validity: From Wednesday, July 6 to Wednesday, August 31, 2022
Price: 4-course dinner at JPY 19,800 / 5-course dinner JPY 23,100 (inclusive of tax and subject to a service charge)
GIRANDOLE "Pintade d'Amakusa"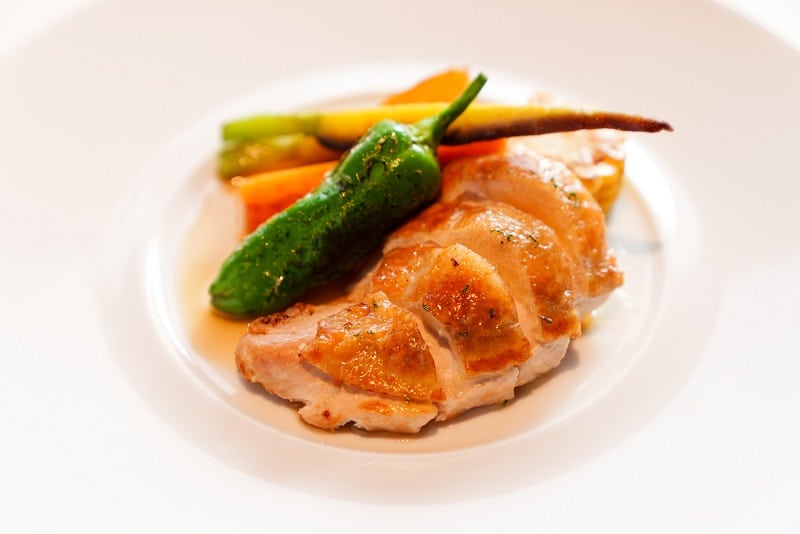 At Girandole, Chef Kojiro Tsutsumi offers a French pure-bred pintade dinner brought from Amakusa, Kumamoto. This guineafowl, known as the "Queen of Poultry," is raised with a special diet, including local oyster shells and seaweed. The dish is rich in minerals and calcium, providing tenderness with a bountiful flavor known for overcoming summer heat and furnishing iron and vitamins. The meal will be plated with vegetables harvested from the same region.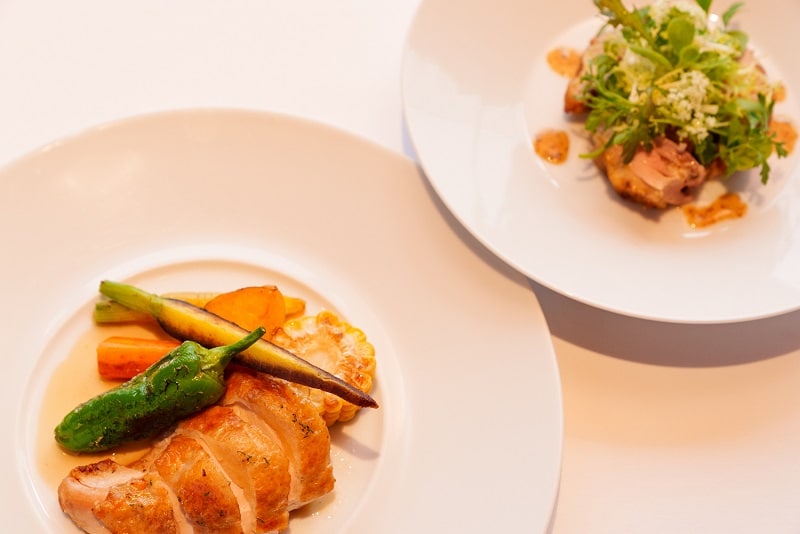 Validity: From Wednesday, July 6 to Monday, August 8, 2022
Price: Dinner course for two at JPY 16,500  (inclusive of tax and subject to a service charge)
KOZUE "Taste of Summer – Roots of Kyoto"
Kozue's menu is focused on traditional vegetables known as Kyo-yasai, which have unique shapes, vivid colors, and high nutritional value. Kyoto has a long history and gained a reputation for cultivating exceptional vegetables in the temperate climate and rich soil. This summer, you can enjoy them along with pike conger, known for their strong vitality, and feel the element of the alluring "Kyo" food culture while in Tokyo.
Validity: Wednesday, July 6 to Thursday, August 4, 2022
Price: Lunch at JPY11,000  Dinner at JPY 16,500 and JPY 22,000 (inclusive of tax and subject to a service charge)
PARK BREWERY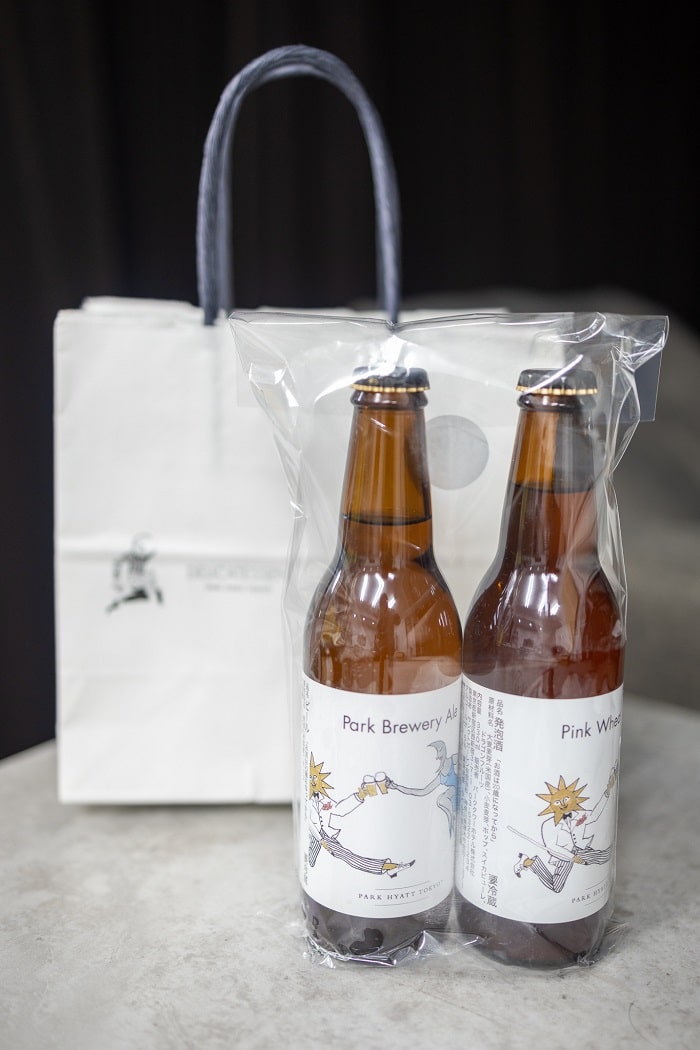 Delicatessen's popular craft beer, Park Brewery, is back again this summer with free-flowing microbrews from SanktGallen
Brewery and exotic-themed tapas. In addition to the old favorite Park Brewery Ale, brewed exclusively for Park Hyatt
Tokyo, the newly launched fruitful Pink Wheat Ale brewed with watermelon puree, dragon fruit, and international-awardwinning Yokohama XPA (extra pale ale) with distinct bitterness will be sure to impress you. So savor the cool evening air in our Delicatessen terrace on the 1st floor. 
Validity: Friday, July 15 to Friday, September 30, 2022
Time: Weekdays from 5:00 p.m. to 8:00 p.m.
Weekends / Holidays / Obon holidays, August 11 to 15 from 3:00 p.m. to 8:00 p.m.
*The latest arrival is at 6:00 p.m. on all days.
Contents: Two hours of free-flow, three types of beer 

Appetizer plate menu 
From Friday, July 15 to Tuesday, August 23 
Vegetable Crudites, Tzatziki Sauce
Coarse-ground Pork Sausage Chili Dog, Red Cabbage Pickles, Red Cheddar Cheese
Seafood Ceviche, Red Onion, Cucumber, Coriander, Cherry Tomato
From Wednesday, August 24 to Friday, September 30
Marinated Sustainable Bonito, Cucumber, Doubanjiang, Seaweed
Pork Rib Tortilla, Horseradish Sour Cream, Micro Sprout
Beef Chill, Grained Mustard, Lime Mayonnaise, Corn Tortilla
Price: ¥5,000 per person (inclusive of tax)
*Reservations will not be available.
*Free flow of drinks will be limited to two hours.
*Park Brewery's bottled beer gift set (3 bottles each of Park Brewery Ale and Pink Wheat
Delicatessen, 1/F Park Hyatt Tokyo, TEL 03-5323-3635
Opening hours: 11:00 a.m. to 7:00 p.m. httDS://restaurants.tokvo.Dark.hvatt.co.iD/en/dts.html
Read more