"Delicatessen at Home: Celebration in Style" by Park Hyatt Tokyo
This holiday season, celebrating at home doesn't have to be mundane.
Feast your eyes and taste buds with the newest offering of Park Hyatt Tokyo: "Delicatessen at Home: Celebration in Style" by Chef Tsuyoshi Kuwazawa.
With the well being of their clientele in mind, "Delicatessen at Home" is Park Hyatt Tokyo's way of bringing their signature flavors into the comforts of your home without compromising safety, all the while making sure that you still get to celebrate in style.
See Also: Sustainable Lobster by Park Hyatt Tokyo
Filled with a carefully curated collection of dishes both inspired by Japanese and Western cuisines, this three-tiered box of delightful flavors is an absolute culinary pleasure. Each tier contains four different dishes, and every dish represents the vision and taste of Park Hyatt Tokyo. Each component also reflects the skills and craftsmanship of Chef Tsuyoshi Kuwazawa, who continues to be a part of Park Hyatt Tokyo's team for 18 years, and is now the newly appointed Chef de Cuisine of Delicatessen.
With a total of 12 exquisite dishes per box, "Delicatessen at Home" is exactly the one you're looking for if you're currently on the hunt for a way to spice up your dinner table, if you're simply searching for that perfect holiday gift, or if you're looking to have an intimate gathering with your loved ones.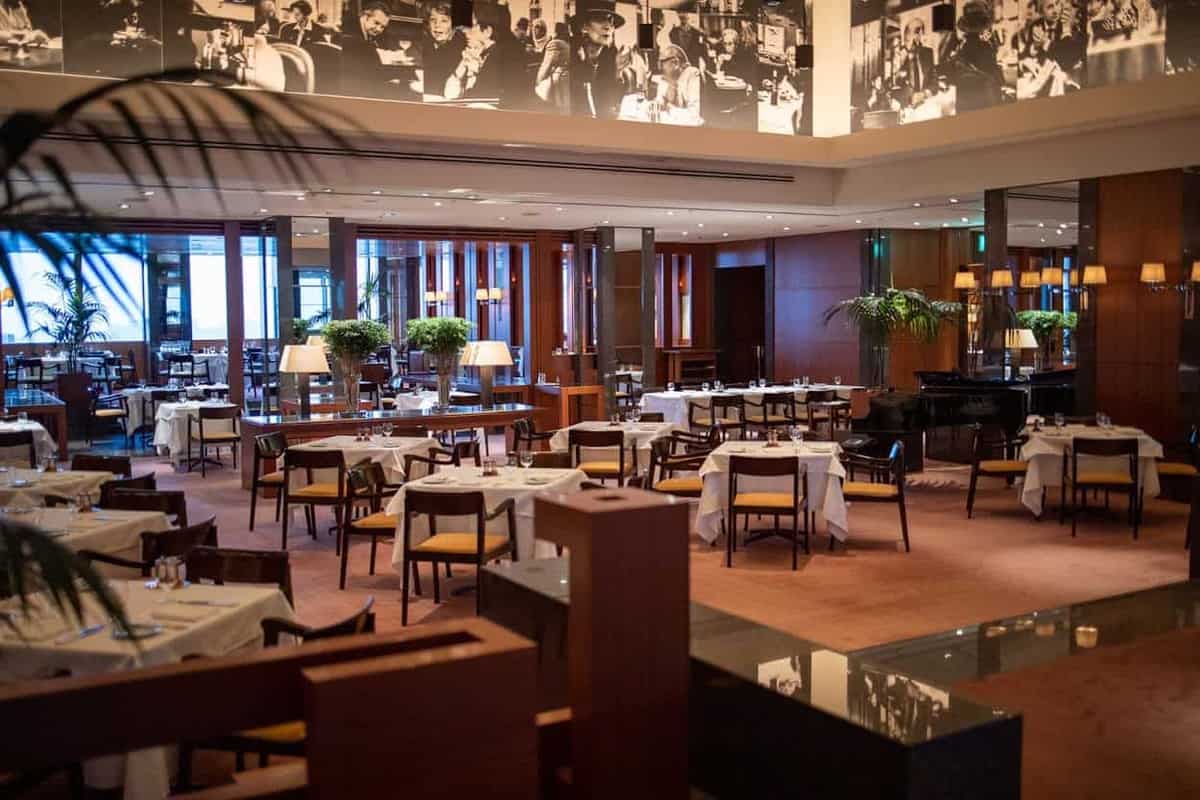 Expect luxurious and mouth-watering dishes like grilled Cajun ASC shrimp, confit of French duck foie gras, roasted Japanese beef sirloin, inari sushi topped with salmon rose, marinated Mauritanian octopus and squid, roasted Hokkaido doro pork shoulder, and marinated Atlantic salmon, all the way to a selection of aged cheeses and dried fruits that you can pair with sake, wine, or champagne. It's truly a well-thought-out set of dishes filled with festive flavors that will satisfy your palette and have you craving for more.
Located at Shinjuku-ku, Park Hyatt Tokyo is offering "Delicatessen at Home" for a limited time only, from December 26, 2020, until January 3, 2021. Each set costs ¥30,000 and can serve up to three to four people and must be ordered in advance from the desired pick-up date.
Park Hyatt Tokyo, Delicatessen 1F. For inquiries: TEL 03-5323-3635