Touring around the world is undeniably thrilling and ecstatic; you get a chance to unravel the beauty and wonders of the places you visit. Also, you get to explore their rich culture and create unforgettable memories. 
But of course, a travel experience is never complete if you don't taste local delicacies in the areas you visit. Especially in Tokyo, you should not leave without tasting Sushi, Ramen, or Yakitori! These and many more you can find in the heart of Japan – known for its diverse selection of Japanese cuisines and international cuisines.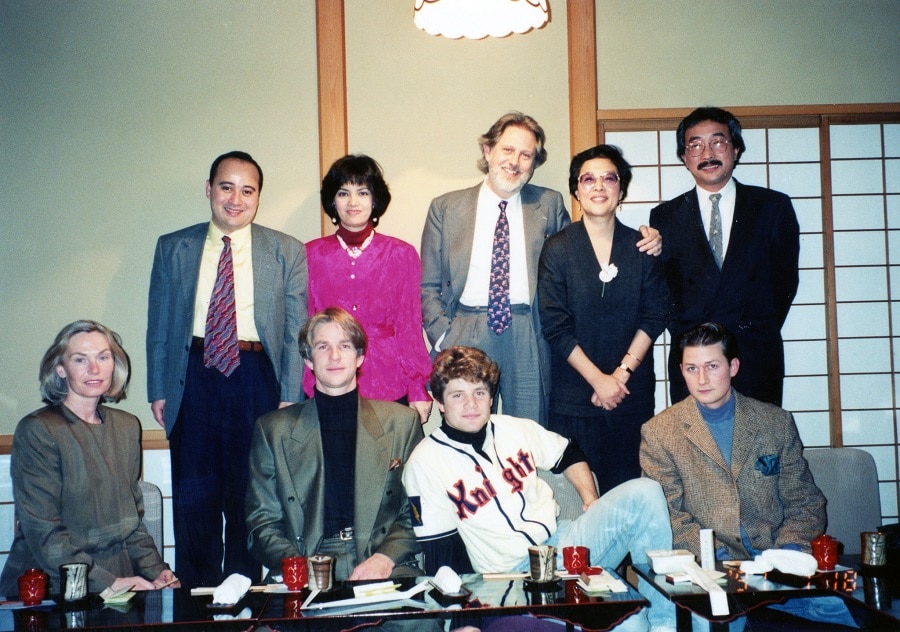 However, exclusive dining destinations are hard to come by in Tokyo. For this reason, we have carefully highlighted the must-visit top restaurants in Tokyo. Also, we highlighted tips on how to choose the best restaurant in Tokyo and what you should consider when eating in Japan.
Jiro Sushi or Sukiyabashi Jiro
Sushi is associated with Japan. It's the most famous Japanese cuisine for other nationalities. Jiro Sushi has earned three Michelin stars every year since 2007 and is considered one of the best sushi restaurants in the world because of its renowned owner Jiro Ono. The Michelin Guide rates Sukiyabashi Jiro as one of the top three restaurants in Tokyo and Nihonryori RyuGin and Kyubey.
In 2014, Tokyo's famous sushi dining destination became even more popular when Barack Obama had dinner with Prime Minister Shinzo Abe. So, eating at Jiro Sushi becomes a luxury as it's hard to get a reservation.
What's on the Menu?
Typically, the menu set at Sukiyabashi Jiro comprises 20 variations of sushi and side dishes. However, the sushi and side dishes on the menu differ each day.
How to Get a Reservation at Sukiyabashi Jiro?
One effective way to reserve a spot at Jiro's restaurant is by getting help from a reliable luxury concierge. You can acquire luxury concierge services at some of the high-end hotels in Tokyo, or you can opt for independent providers offering concierge services.
However, you must know that having the best concierge does not guarantee a reservation at Sukiyabashi Jiro. This is because Sukiyabashi Jiro only allows 10 guests at a time. Therefore, the chances are that it is fully booked for the next few months. Therefore, to increase your chances of a guaranteed reservation, you must place your bookings a month early.
Business hours: Lunch 11: 30-14: 00; Dinner 17: 30-20: 30 (Closed on Sundays and Saturday evenings)
Contact number: 03-3535-3600/ + 81-3-3535-3600
Location: Tsukamoto Sogyo Building, Basement 1st Floor, 2-15, Ginza 4-Chome, Chuo-ku, Tokyo, Japan
Website: https://www.sushi-jiro.jp/
L'osier – Ginza
In the Ginza district, you can find L'osier – a sophisticated French restaurant. It has been awarded three Michelin stars for four consecutive years up to this year.
The restaurant was opened in 1973 by chef Michel Sarran and was reopened in 2013 after a major renovation. But then, it was followed by a change in ownership. L'osier is now owned by a renowned Japanese cosmetic company, Shiseido, with a new chef, Olivier Chaignon.
L'osier is popular for its delightful menu and astonishing interior design by notable Pierre-Yves Rochon, luxurious chandeliers, and classical artworks.
What's on the Menu?
You can enjoy a five-course meal of unique and delicious French cuisines in this fine-dining restaurant in Tokyo. You can expect to satisfy your appetite and eyes as L'osier always ensures to present their food artistically and elegantly.
How to Get Reservations at L'osier?
The best option to reserve a table or private room in L'osier is through a reputable hotel concierge. But you can always visit their website or call their respective telephone number for reservations. You must know that L'osier is closed every Monday and Sunday of the week.
Business hours: 11:30 am–3 pm, 5:30–10 pm (Closed during Mondays and Sundays)
Contact number: +81-(0) 3-3571-6050
Location: 7 Chome-5-z Ginza, Chuo City, Tokyo 104-0061, Japan
Website: https://losier.shiseido.co.jp/
Roppongi Inakaya
Roppongi Inakaya is a Japanese-style restaurant where customers sit around a coal fire in the center of the room. It features the intriguing Japanese style of cooking called Robatayaki, where the chef grills the fresh food in charcoal.
It is a high-end and renowned restaurant located in Ginza, serving traditional Japanese cuisine since 1970. For over 50 years, it has been visited by politicians and celebrities, including former president Trump and actor Tom Cruise.
What's on the Menu?
Roppongi Inakaya serves up skewers of meat and seafood along with sashimi platters which comprise rice bowls topped with miso soup or sukiyaki (a hotpot dish). In addition, there are several set menus available at Inayaki at different price points.
If you are down for a more expensive but extravagant menu set, you can try "Kaiseki Omakase Course" for 32000 yen. It includes variations of table delicacies prepared by an elite chef right down. You can also opt for reasonably priced options like their "Teishoku Set Meal," with four choices for only 4100 yen.
How to get Reservations at Roppongi Inakaya?
You can get reservations by calling Roppongi Inakaya. However, it's easier to let a reputable hotel or luxury concierge handle the task.
Business hours: 5 pm – 11 pm Open 7 Days a Week
Contact Number: 03-3408-5040
Location: Arrow Building 1F, 3-14-7 Roppongi, Minato-ku, Tokyo
Website: http://www.roppongiinakaya.jp
WAGYUMAFIA
WAGYUMAFIA is a popular wagyu brand that features a unique gourmet wagyu experience through its restaurants and pop-up shops in Tokyo and neighboring countries. It operates seven restaurants internationally, with three exclusive restaurants and Tokyo's iconic Cutlet Sandwich shop. In addition, it has a premium flagship store in Hong Kong, offering the finest A5 grade Miyazaki Wagyu beef directly imported from Japan.
Wagyumafia was started by self-taught chef Hisato Hamada and entrepreneur Takafumi Horie in 2017. With its revolutionary wagyu menu, even celebrities like Ed Sheeran, David Beckham, and other known personalities have become huge fans.
What's on the Menu?
Wagyumafia features the taste of high-end cuts of Wagyu beef integrated into various Japanese dishes. There are several options available on the menu, like an assortment plate that includes four different styles of beef, steak sandwiches, and more beefy dishes.
How to get Reservations at WAGYUMAFIA?
With WAGYUMAFIA's undeniable popularity, it is not easy to secure a table for its Tokyo branches since three of them are accessible for members only. But don't worry because you can purchase memberships online to taste the famous WagyuMafia specialties for 15,000 yen.
Business hours: 11 am to 9 pm
Contact number: +81 3-6303-2029
Location: Nakameguro Atlas Tower, Meguro City, Tokyo
Website: https://wagyumafia.com/
Tsuta Ramen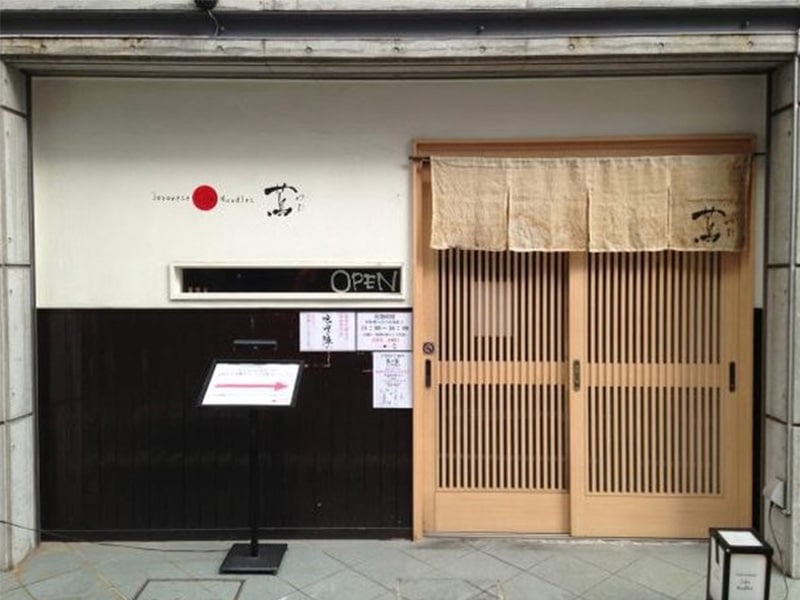 Yuki Onishi owns Tsuta Ramen. It started as a simple vision until it earned a spot in the list of one of Japan's most sought-after ramen shops and even received prestigious awards. In 2015, Tsuta Ramen became the first-ever ramen shop to be awarded a coveted Michelin star.
What's on the Menu?
Tsuta Ramen serves a simple but delicious pork broth with flat noodles made from wheat flour and eggs. This is topped with thin slices of pork belly and an egg cooked over low heat until soft boiled, then sliced in half lengthwise. They also have variations of toppings for your ramen, like roasted pork and fresh truffle. In addition, you can enjoy Japanese Soba Noodles for 1,080 to 3,000 yen.
How to get Reservations at Tsuta Ramen?
Tsuta Ramen has a ticketing system to reserve a table for $10. Now at its new location, Tsuta Ramen is back from regular queuing, which can take more than an hour of waiting. But the good news is that they upgraded the number of seats from 9 to 25, which means they can now accommodate more customers at a time.
Business hours: 11 am to 3 pm – 5 pm to 8 pm
Contact number: +81 3-6416-8666
Location: 3 Chome-2-4 Nishihara, Shibuya City, Tokyo
Website: https://tsuta.com/
Azabujuban Ozaki – Japanese
Azabujan Ozaki is one of the most popular 1-Michelin-starred sushi restaurants in Tokyo. The restaurant has won the Michelin award for nine years consecutively, which drew the attention of many sushi connoisseurs.
What's on the Menu?
The restaurant offers delightful omakase sushi courses that you can enjoy along with varieties of sake, shochu, and wine that are mostly from France.
How to get reservations at Azabujuban Ozaki?
The Azabujuban sushi restaurant has six private rooms that diners can book for reservations by calling its designated telephone number.
Business hours: 5: 30 PM to 8:30 pm (Closed on Sundays)
Contact number: +81 3-3454-1682
Location: 3 Chome−4−5, Minato City, Azabujuban, Tokyo
Website: https://azabuozaki.com/
Zeniya- Japanese Restaurant
Another must-visit restaurant in Tokyo is the Zeniya, which has been serving extraordinary Japanese cuisine since 1970. It is owned by a world-class chef, Shinichiro Takagi, who has successfully shared the taste of Japan with the various sides of the world. The two-star restaurant is located in the Kanazawa district, a three-minute walk from the intersection of Katamachi.
The Japanese Cuisine Zeniya is not just known for its mouthwatering dishes but also its antique aesthetic vessels. The restaurant serves its cuisines using unique vessels like the Wajima-Nuri and Kutani ware.
What's on the Menu?
The specialty of Zeniya that most visitors are looking forward to eating is their Abalone steak. It's made with fresh-from-the-market ingredients and prepared patiently. The abalones are usually simmered for a long period until the flavor is absorbed and achieves just the perfect softness.
How to Get Reservations at Zeniya?
Zeniya features six small and large private rooms in addition to its tatami mat seat, which can accommodate 25 customers at a time. There are also seven available seats at the counter for reservations.
You can get a private room reservation at a starting rate of 1,320 yen, including tax, by calling the restaurant or Pocket Concierge Japan.
Business hours: 12–2 pm, 5:30–10 pm (Closed on Sundays)
Contact number: +81 3-6416-8666
Location: 2 Chome-29-7 Katamachi, Kanazawa, Ishikawa
Website: https://zeniya.co.jp/
Torishiki
Let's jump on another exceptional Japanese dish called Yakitori from sushi, steak, and ramen. Yakitoris are grilled chicken skewers cooked over charcoal. Yakitori started as a simple street food offered on small market stalls and eventually became one of the sought-after dishes at high-end restaurants like Torishiki.
Torishiki is one of the finest dining destinations in Tokyo, owned by Yoshiteru Ikegawa, which features tender and delicious chicken skewers. They adapted the famous Omakase-style serving with no menu and let the chef decide. According to Ikegawa, they use a special breed of chicken from Fukushima known as Date chicken, which sets Torishiki apart from other Yakitori restaurants.
How to Get Reservations at Torishiki?
Torishiki only has 17 seats available for reservations, but the Yakitori restaurant is typically fully booked two months ahead. So, we recommend you make a reservation by calling the restaurant. Torishiki is open from Tuesday to Saturday from 5 pm until 9 pm.
Business hours: 5 pm to 11 pm (Closed on Mondays and Sundays)
Contact number: +81 3-3440-7656
Location: 2 Chome-14-12 Kamiosaki, Shinagawa City, Tokyo
Essential Tips When Choosing the Best Restaurant in Tokyo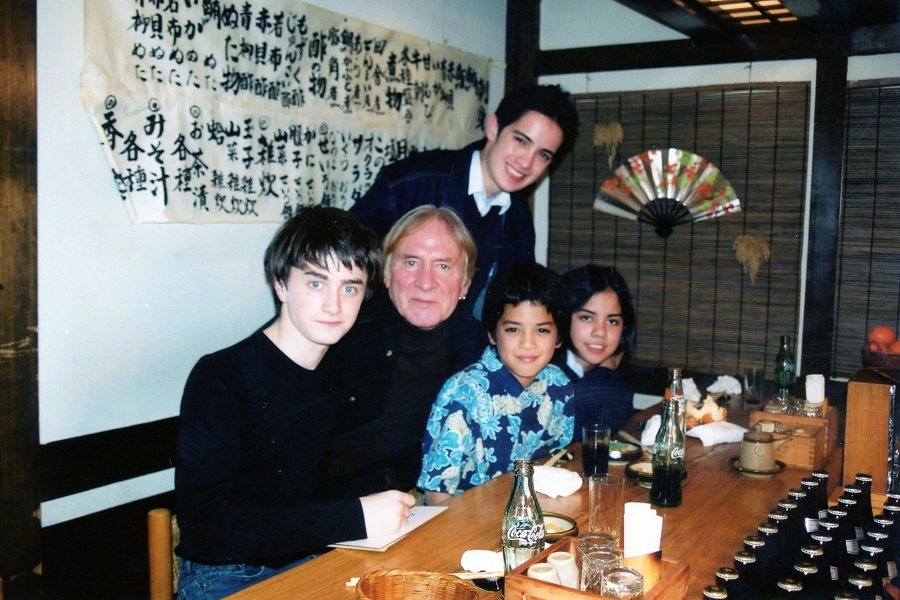 Tokyo is known for its high-quality cuisines and top-rated restaurants. In fact, it is hailed as the city with the most Michelin star restaurant in the world, boasting more than 200 of them. So, you'll find the best dining experience in the city.
There are several luxurious restaurants in Tokyo that it is difficult to choose one. Each restaurant is unique and offers unforgettable experiences. However, your satisfaction depends on your preferences.
Moreover, there are tips to help you narrow your search for good food. Here are some tips to consider when choosing the best restaurant for you.
Check the Menu
It's about what you want to eat. The first thing to do when searching for a restaurant in Tokyo is to check the restaurant's menu. Checking the menu is vital, especially if you have food allergies.
If you're not sure of what to eat, you can ask for recommendations from locals or your concierge if you have one. Also, you can inquire or ask the chef about their food to avoid unexpected incidents.
Proximity is Important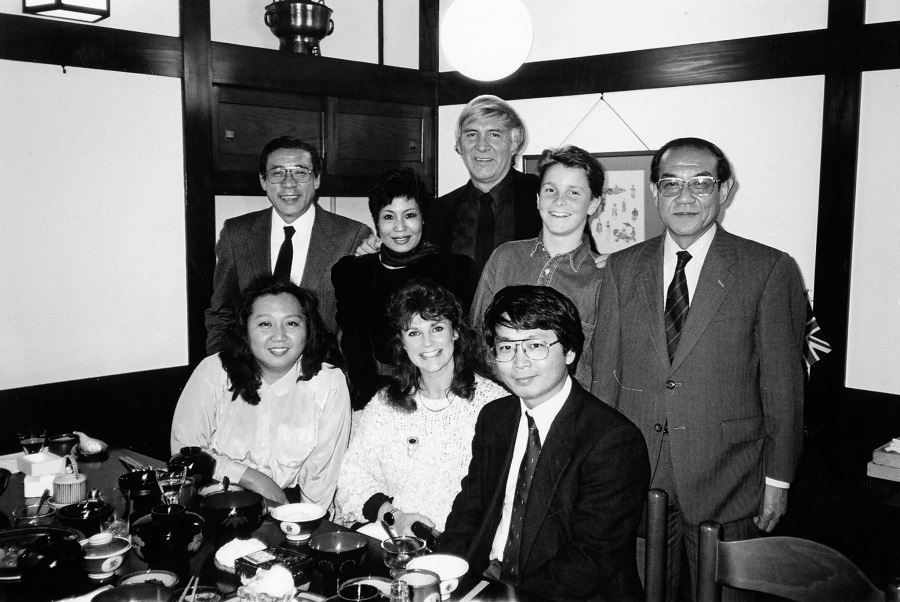 Tokyo is a wide city, and you don't want to explore all the restaurants. It is best to check out restaurants near for easy access and your comfortability. If you're visiting the city as a foreigner, it is best to have a concierge by your side or tour guides to guide you about the proximity of the restaurants.
Check How to Arrange Reservations
Yes, there are some restaurants in Tokyo where you can walk in and savor their delicious food without booking reservations. However, reservations are necessary if you're aiming to eat at Michelin-starred and exclusive dining establishments. Therefore, it will save your time and money when you consider knowing how to arrange reservations at a certain restaurant in Tokyo.
On the other hand, if you're staying at a hotel or hired a concierge service company, you don't have to worry about this. They will help you with the reservations.
Check for Reviews and Ask for Recommendations
There is no harm in checking on customer reviews online and offline about the restaurants you're eyeing. It gives you insights into the cuisines and services these dining places offer. Moreover, it can save you from disappointments later on as you'll be able to know what to expect.
Know the Seating Capacity
Most of the exclusive restaurants in Tokyo only have limited seating capacity since their fresh supply and ingredients can only accommodate a certain number of customers. Therefore, if you're planning to have dinner at these luxurious dining places with your family or acquaintances– it's convenient to check their seating capacity.
Read more: