The Finest Matcha Sweets/Afternoon Tea – Shangri-la Tokyo-
Matcha sweets made with high-quality hand-picked matcha will be available at Shangri-La Tokyo for a limited time from May 1st.
"Early summer afternoon tea" and "Matcha parfait", which gives you the feeling of the greenery of vegetation, will be available during the most beautiful season in Japan. When the early summer breeze is refreshing and the young leaves are sprouting. Afternoon tea also has a takeaway option available.
The sweets made with matcha from the tea farmer Shimizuya, which has been in Kyoto and Uji for over 300 years since the Edo period, are all colorful and refreshing. You can enjoy the rich flavor of the first hand-picked tea of this year.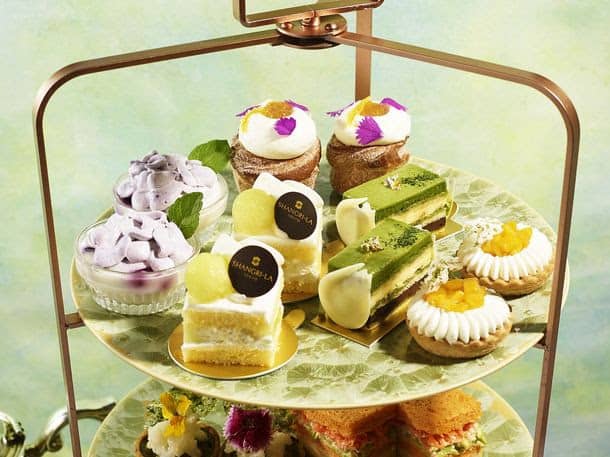 "Early summer afternoon tea" lined up on Shangri-La's classic three-tiered tea stand includes Japanese early summer ingredients such as fava bean, edamame(green soybeans), paprika, and conger eel as a savory treat. Sweets includes a mango macha tart which the 10th generation owner of the tea garden Shimizuya, also giving his stamp of approval.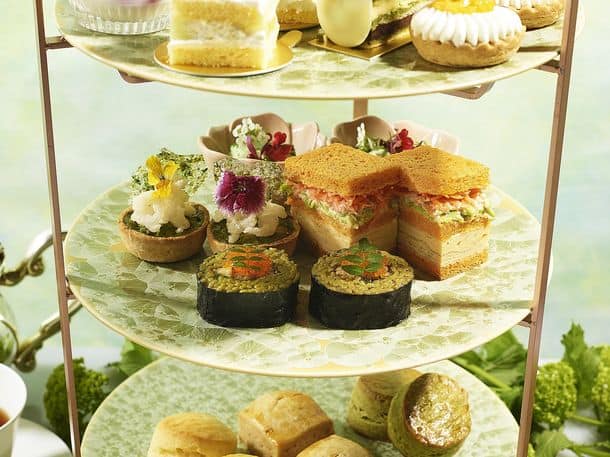 Also, at the lounge & bar "The Lobby Lounge", a rich matcha parfait using matcha from the same tea garden Shimizuya will be available for a limited time.
A lovely parfait topped with taiyaki pie crust on matcha ice cream that has a deep flavor unique to Uji tea farmers.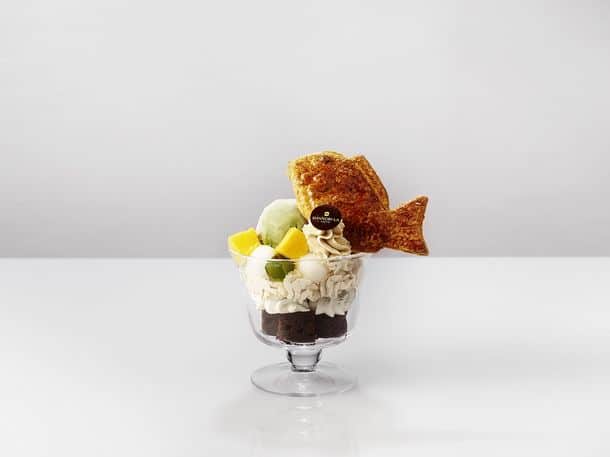 【Early Summer Afternoon Tea】
Available time:2022/5/1~2022/6/30
Weekdays from 14:30~17:30
Weekends from 13:00~15:00 / 15:30~17:30
Price: 6,380 yen (15% tax and service charge not included)
■Takeaway Early Summer Afternoon Tea
Afternoon tea served at The Lobby Lounge can be ordered as a takeaway for 2 people to enjoy at home. Reservation required at least 3 days before.
Price: 17,280 yen (Tax included)
Tel:03-6739-7888 or visit Shangri-la Tokyo online boutique
【Macha Parfait】
Available time: 2022/5/1~2022/6/30
Weekdays from 11:00~21:00
Weekends from 07:00〜18:00
Price: 3,850 yen (15% tax and service charge not included)
Lounge & Bar "The Lobby Lounge" (Tel: 03-6739-7877)
For more information, visit Shangri-la Tokyo Official HP
Read more: