Jazzy Night at The Peninsula Tokyo
The Peninsula Tokyo's steak and grill restaurant "Peter" and "Peter Bar" are presenting an event supported by Blue Note Tokyo, a jazz club headquartered in New York's "Blue Note".
They welcome talented up-and-coming Japanese jazz artists every month at "Peter Center Stage supported by Blue Note Tokyo" where you can enjoy meals and cocktails while enjoying the live performances of splendid artists.
For this time, on June 9th (Thursday), They welcome a jazz unit m.s.t. (Make the Scenery Tune ~ Sound to the scenery ~) by pianist Shoko Mochiyama and bassist Naoki Koyama. With a unique arrangement based on classical music, they will perform live performances of original songs with the theme of "small daily events" by two people who also play jazz standards and movie music.
Enjoy a luxurious and elegant dinner with the delicate meals and authentic live music of "Peter" on the 24th floor of the hotel.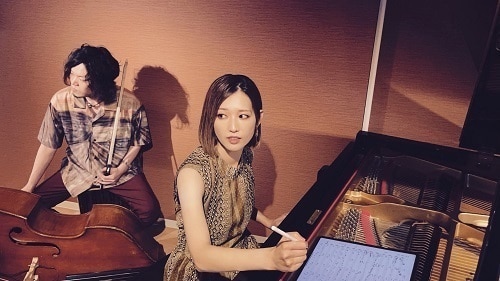 【Event Info】
Date:  Thursday, June 9, 2022
Venue: Peter and Peter: The Bar, 24F
Time:  7:30 pm – 7:50 pm / 8:20 pm  – 8:40 pm / 9:10 pm – 9:30 pm (total of 3 sessions)
Price: JPY 2,800 for entertainment cover charge / Set course dinner menus start from JPY 20,800
【ENQUIRIES】
The Peninsula Tokyo Steak& Grill 「Peter」
Tel: 03 6270 2888
E-mail: peterptk@peninsula.com
or visit their website
Read more: