Shangri-La's Special Osechi for New Years
Shangri-La's General Manager Matthias Suter gave the launch for the Hotel's special New Year dishes.
"Shangri-La Tokyo Special New Year dishes" are a unique combination of Italian, Asian, Chinese, and Japanese cuisine, which are accompanied by additional house-made sweets. A perfect combination of ingredients and seasonings based on ever-popular dishes served at the hotel. How about luxurious osechi made with carefully selected ingredients along with sake and wine?
MENU
First tier:
Miyazaki caviar and brini
Japanese roast beef with truffle sauce
Shrimp dumpling, Pork dumpling
Cantonese-style roasted pork orange honey flavor
Fruit pound cake dried fruit
Snow Skin Mooncake (raspberry rose & coconut mango) chocolate pecan nuts
Second tier:
Salmon roe pickled in soy sauce
Red and white Fish cake
Candied Black beans and Chestnut
Boiled Bamboo Shoots, Plum Carrots, Roppongi Taro, Shiitake Mushrooms And Cooked Okra
Cooked Shrimp And Candied Kumquat
Simmered Ayu, Grilled Squid With Sea Urchin
Wakasagi Tazukuri, Kelp Roll With Salmon
Smoked Duck And Boiled Octopus
Herring Roe, Cooked Clams, Candied Peach
This special menu can be enjoyed either at the hotel restaurant or home-delivered at your convenience.
For reservations and questions please contact: Shangri-La Tokyo
>>The most luxurious hotels in Tokyo <<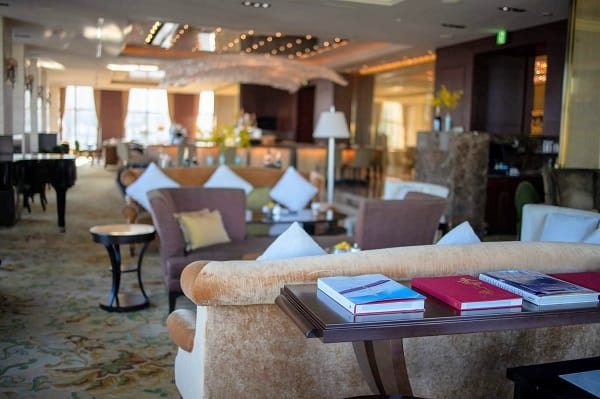 [公式HP] Shangri-La Tokyo
Tel: 03-6739-7888