The Life and Times of the legendary Mrs. Fathia Bettahar
It is not well known in Japan that a woman named Fathia Bettahar made a great contribution to the advancement of women and education in Algeria. In her homeland, Algeria, there are many opportunities to see her portraits and photos, including in the parliament building. This summer, the turbulent life of this great woman came to an end. Her death is regretted not only in Algeria but all over Africa.
We asked Amira Bencherif, the daughter of Mrs. Fathia Bettahar and wife of His Excellency Mohamed El Amine Bencherif, Algeria's Ambassador Extraordinary and Plenipotentiary to Japan, about the life of Mrs. Fathia Bettahar.
A Story of Mother and Daughter
My mother, Fathia Bettahar, passed away on August 4, 2021. Even though we were far away from each other in Algiers and Tokyo, we used to communicate with each other every night through our tablets. My mother passed away peacefully. Once again, I am now remembering her turbulent life and her contributions as a kind mother and as a mother for women in Algeria and Africa.
Mrs. Fathia Bettahar was born in Aleppo, Syria on August 27, 1936. Her mother was Syrian, her father was Algerian, and Algeria at that time was a colonial environment. But my mother loved Algeria, her father's country, all her life.
She started her studies in Algeria when it was still a colonial country, full of insecurity, prejudice, and injustice. She was always serious about her studies, got good grades, and even attended a teacher's school in Oran, Algeria's second-largest city. My mother was an eloquent woman student with her own opinions. Her diligence and courage were recognized and respected by the French.
After graduating from the Normal School in Oran, my mother continued her studies, earning a prestigious Bachelor of Science degree in 1955 and further specializing in her field. After a long war of independence, Algeria finally gained independence from the French colony. At that time, during the colonization, the literacy rate of Algerian women was low and many of them could not read.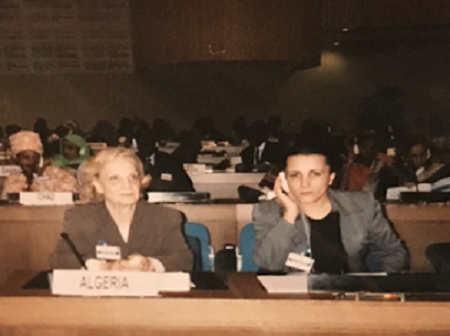 With the goal of increasing women's literacy, my mother joined the National Union of Algerian Women (UNFA) and, together with other members of the organization, devoted herself to the education and vocational training of Algerian women. She taught at a teacher's college, which was still a rarity in Algeria at that time. She would have had the opportunity to learn more but she gave up her university studies to devote herself to the education of Algerian women in urban and rural areas, which she did tirelessly.
Later, my mother taught as a school board chairperson and school inspector. She was chairperson of the Oran district of the teachers' union, was later elected to the committee of the National Union of Algerian Women (UNFA), and later, as Secretary General of UNFA in Oran, also promoted the peace movement.
My mother understood the importance of imparting knowledge to socially disadvantaged women so that they could gain autonomy and promote the development of their homes. In particular, she participated in the creation of a sewing school for the education of women, and a weaving school for the production of tapestries, thus promoting the advancement of women in society and contributing to the vitality of Algerian society and its development.
My mother also seems to have had foresight. Early on, she paid attention to spacing the birth of children and participated in laying the foundation for health policies, including birth control and contraception. These public policies also led to the establishment of three birth spacing centers in the cities of Algiers, Oran, and Constantine in 1967.
After Algeria's independence, when the constitution was drafted, the idea of education became a right taken for granted by all, without discrimination based on gender, with an egalitarian logic. However, my mother and others committed to furthering the education of these women never stopped working to ensure that the next generation of Algerian women will be able to flourish in a more equal and egalitarian society and take up positions of responsibility.
She never stopped working to support women's education and social advancement, and her work has spread throughout Algeria, where she has been recognized and has held important positions, including Secretary General of UNFA.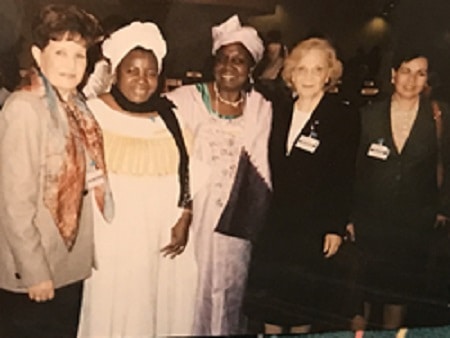 In addition, the work she and her family have done has awakened the potential of women, helped women throughout Africa, positively impacted the lifestyles of many women throughout Africa, and even influenced the political direction of the country.
As a world leader, my mother traveled the length and breadth of the African continent, visiting towns, villages, and distant lands. At that time, there were no women in Algeria or in all of Africa in this role.
My mother traveled everywhere to meet people and to explore for the advancement and protection of women in Africa. It was an integral part of her life.
Her work has been recognized worldwide, and she has been elected to top positions of important women's organizations in many countries, and has been invited many times to speak at peace activities and at symposiums of the People's Association for Solidarity in Africa and Asia (PASPAA).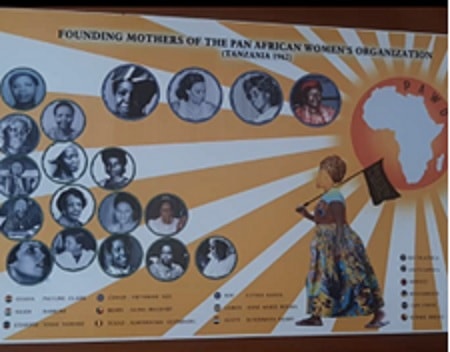 She has also been honored with national decorations and has been awarded decorations from Cuba, Guinea, Mali, and the Organization of African Unity. In addition, she attended and spoke at many symposiums, always striving to improve the status of women, while at the same time nurturing her own successors.
My mother's pioneering activities to improve the status of women and support education have been followed by many other women with the same ambition, and the educational level and status of women in African countries have improved.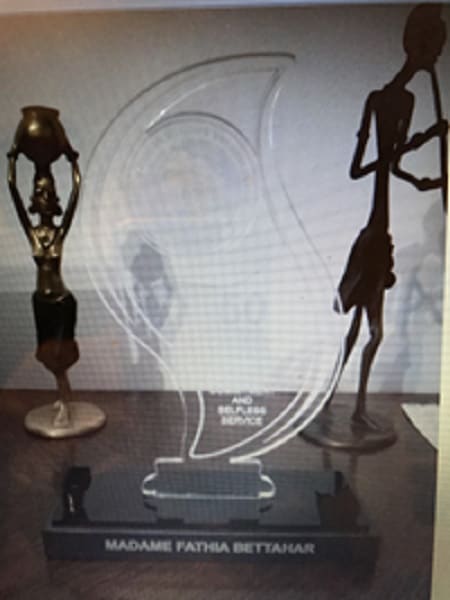 In her personal life, she married my father, El Habib Bettahar, in December 1956, and they were blessed with five children. I was born as the second of them. My parents were very educated and all five of my siblings studied at the university. My mother continued her career while raising my children, but she was also a very good mother. She was a loving mother and wife, and in her old age, she was blessed with 12 grandchildren.
I don't know how she managed to balance her activities and family life, but she knew what was important. She was a leading woman throughout her life, but at home, as a mother of five children and as a wife, she was a humble woman who was touched by the little things in life and delighted in the smiles of her children, the roses blooming in her garden, her professional success, and the personal things of her children. Her children were strengthened by their mother's support and advice when faced with challenges and gained strength, courage and enthusiasm to deal with life's challenges.
Although she was a world traveler, she often talked about her travels and adventures and shared with me what she learned from traveling and meeting people.
After she retired, my mother was blessed with 12 grandchildren and was surrounded by many people who she met through her activities and who loved her. She was always looking out for the poor and generously gave what she had to those in need.
She was always humble and deeply compassionate, and her policy throughout her life was to help everyone if she could. No matter how difficult the situation was, she always hoped that we would be able to understand each other someday, and this attitude became the basis for resolving everything for the better.
We are deeply saddened by the passing of our mother to heaven. The improvement of the status of women and the improvement of their standard of living through education, which she carried out throughout her life, is now blossoming in Algeria and throughout Africa. I am very happy to be able to share with you the life story of my beloved mother. I am sure she would be very happy to hear this.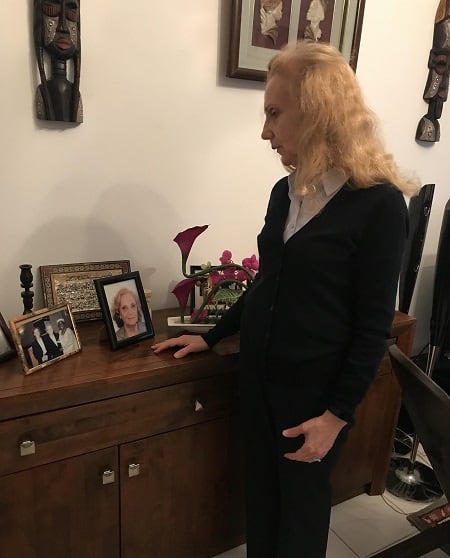 Read also: Interview with Ghada Kamel