Russian Cultural Festival 2021
The Russian Cultural Festival has been organized since 2006 by Russia and Japan. It is held in honor of the 50th anniversary of the restoration of diplomatic relations between Russia and Japan. This project has an important function for both countries among others to strengthening a good-neighbor friendship and a multifaceted development of bilateral relations.
Brought to life by both heads of state at that time, it has been continued by President Putin and Prime Minister Koizumi. In fact, former Prime Minister Shinzo Abe is the chairman of the Japan Organizing Committee. His continued involvement underlines the importance of this special relationship to him during his term as Prime Minister.
Usually, selected artists and dignitaries of the Russian Federation visit Japan each year. A total of 50 projects are usually being held that include cultural performances and several exhibitions. But due to the continuing challenges caused by Covid-19 these plans had to be altered again in 2021.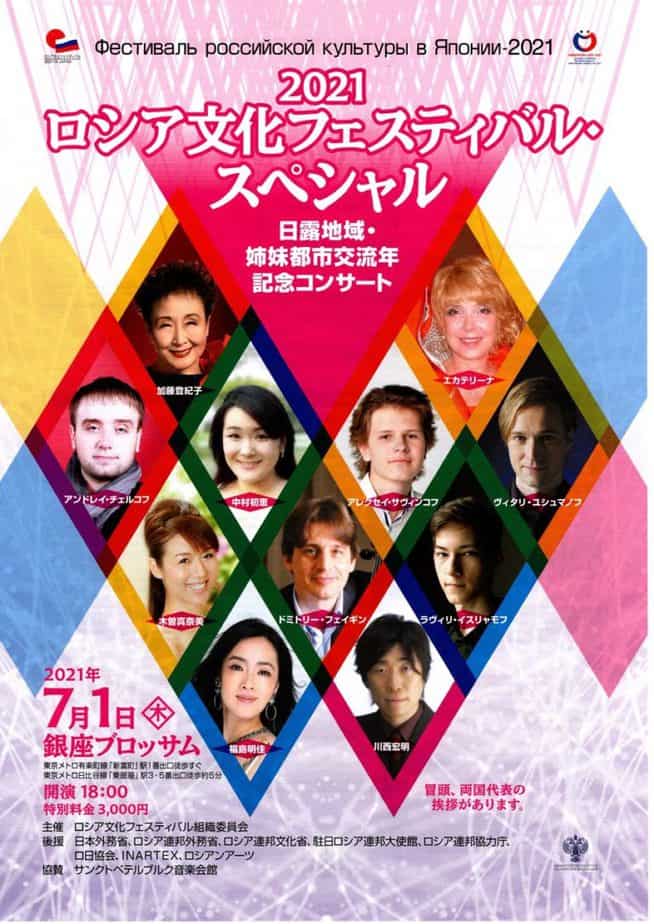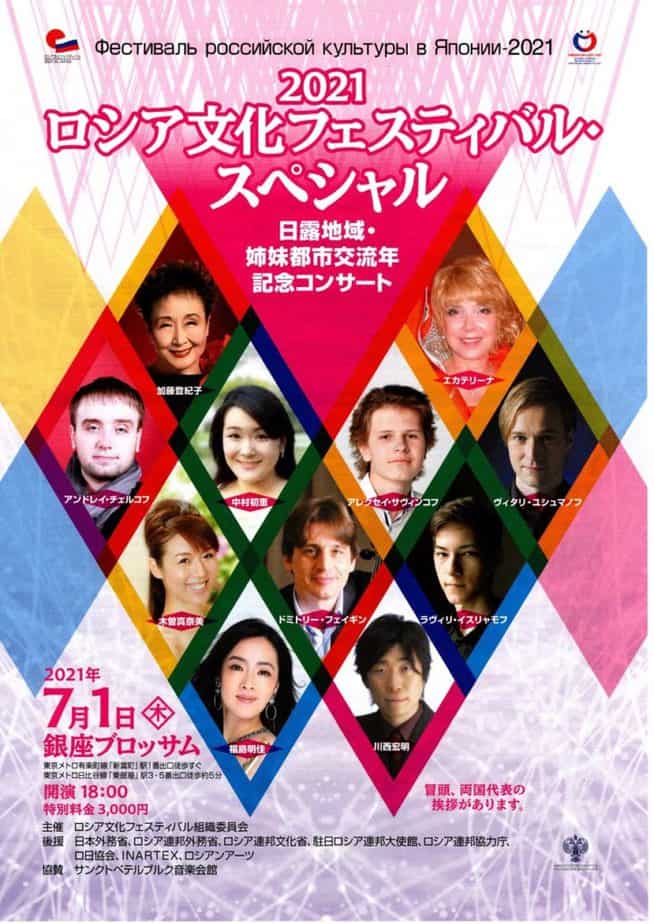 However, to exemplify the importance of this cultural exchange this year's event was held under strict Covid-19 hygiene and security restrictions, and best efforts were made the bring the best of both cultures together in small-sized performances and exhibitions.
This year's main event was held in Ginza at Ginza Blossom attended by Russian Ambassador Mikhail Galuzin and former Prime Minister Shinzo Abe.
For more information please visit: