Sweden Jazz Week 2023 Coming Soon
Eleven of Sweden's best jazz musicians are coming to Japan. "Sweden Jazz Week" will be held where you can listen to the best jazz performances in Japan.
Swedish jazz is both modern and at the same time deeply connected to folk songs from the olden days. It has a melancholy atmosphere unique to Northern Europe, and has many fans in Japan.
In this visit to Japan, fusion with Japanese Noh has been realized. Don't miss the performance at the Noh theater.
---
Starring:
Lars Jansson Trio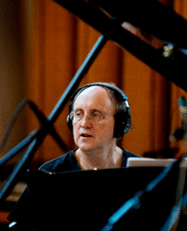 Lars Jansson is a contemporary European jazz pianist and composer. In 1979 he formed his own trio. In 1990, he won the Jan Johansson Music Prize for outstanding Swedish jazz musicians. Since 1999, he has visited Japan many times, energetically performing live performances in various parts of Japan and winning many enthusiastic fans. He is one of the driving force behind the popularity of Nordic/Swedish jazz in Japan.
Isabella Lundgren & Her Trio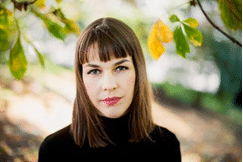 Isabella Lundgren is a jazz singer from Karlstad, Warmland, Sweden. Debuted with her album "It Had To Be You". This album was released in Japan in April 2013 and gained instant popularity. She released her second album, Somehow Life Got In The Way, in 2014. She won Album of the Year for this album. She is the first female singer to win the same award in 39 years. In September 2015, the long-awaited new work "Isabella Sings Harold Arlen / In 2018, in commemoration of the 150th anniversary of the conclusion of the friendship treaty between Sweden and Japan, the latest album "Hit the Road", a collection of famous songs related to "travel" ・To Dreamland / Hit The Road To Dreamland" was released and a performance in Japan was held to commemorate it.
Ulf Wakenius Group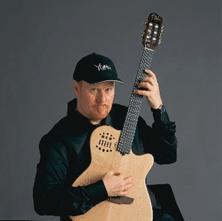 Ulf Wakenius is a guitarist born in Halmstad, Sweden in 1958. He is one of the most internationally acclaimed artists in modern Swedish jazz and has been hailed by Oscar Peterson as the greatest guitar player of our time.
Released "Cake Walk" in June 2006 and "Easy Does It" in January 2008. In The Spirit Of Oscar performed in Japan in the fall of 2008 and was a great success.
For event details visit the link below:
SCHEDULE:
at Hosho Noh Theater (Suidoubashi) Isabella Lundgren & Her Trio "An Encounter between Noh and Swedish Jazz"
at Cotton Club Swedish All Stars
at Body & Soul (Shibuya) Wolf Wakenius Group
at Sometime (Kichijoji) Lars Jansson Trio
at Satin Doll (Roppongi) Isabella Lundgren & Her Trio
at Body & Soul (Shibuya) Lars Jansson Trio
at Sometime (Kichijoji) Isabella Lundgren & Her Trio
at Satin Doll (Roppongi) Wolf Wakenius Group
at Body & Soul (Shibuya) Isabella Lundgren & Her Trio
at Satin Doll (Roppongi) Lars Jansson Trio
at Billboard Live Yokohama (Yokohama) Wolf Wakenius Group
at Sometime (Kichijoji) Wolf Wakenius Group
at Billboard Live Yokohama (Yokohama) Lars Jansson
at Hamarikyu Asahi Hall
Seiko Presents "Seiko Starry Night Concert" Vol.28
Starring: Isabella Lundgren & Her Trio, Ryoko Moriyama