Swiss Christmas Market in Shibuya
In the historic old town, the "Christmas market" with romantic illuminations sparkling and crowded with people buying gifts at huts and tent shops is a Swiss winter tradition.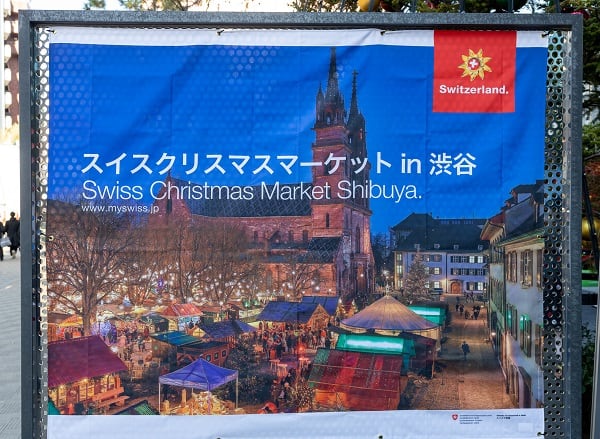 With the cooperation of the Swiss Embassy in Japan, Swiss companies and organizations, a one-day Swiss Christmas market was held in Shibuya, Tokyo on December 5th.
At this Swiss Christmas market, participants could enjoy gourmet food such as authentic lacquer cheese, Swiss wine, hot chocolate, herbal tea of ​​Alpine flowers, Grittibänz, special bread sold only for Christmas and art goods from Switzerland. And a mini-concert by the Alps horns, and a digital lottery where any visitor can participate and win a wonderful gift were held. It was a day when we were able to experience the Swiss Christmas time in Shibuya in Japan.
Read more: