Towards TICAD 8 – Tunisia Day in Yokohama
Tunisia Day in Yokohama will host TICAD 8 (Tokyo International Conference on African Development) as a host country this year. Yokohama has also been the venue for TICAD (Tokyo International Conference on African Development) three times in the past, and has strong ties with African countries, and is also known as the "city closest to Africa."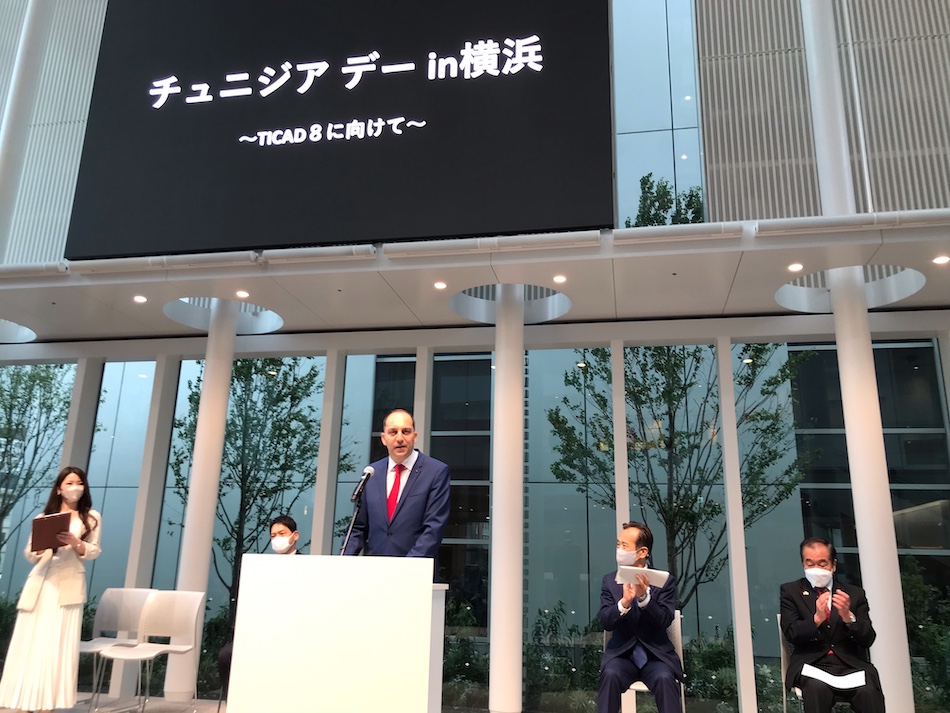 Yokohama City and Tunisia enjoy a closer relationship, and at the Tokyo 2020 Olympic and Paralympic Games, the Tunisia team held a pre-camp in Yokohama.
In addition, H.E. Mr. Mohamed Elloumi, Ambassador Extraordinary and Plenipotentiary of the Republic of Tunisia to Japan and his spouse, Mrs. Houda Kallel often visit Yokohama City.
For them there are many opportunities to interact with the citizens, such as workshops and exhibition and promote the culture of Tunisia.
Prior to TICAD8, an event was held from June 13th to 16th at the Yokohama City Hall Atrium to convey the charm of Tunisia and to create awareness for upcoming event held in Tunisia.
Ambassador Elloumi visited Yokohama City and held an opening ceremony with Mayor Takeharu Yamanaka.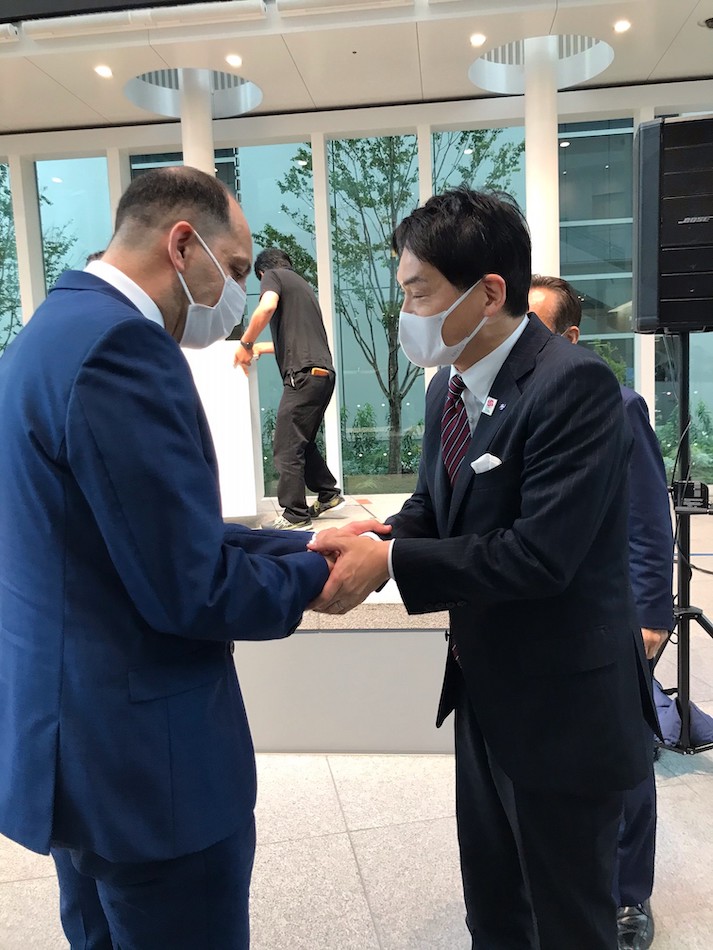 At the event, Tunisian famous products such as olive oil, couscous, wine and harissa (spicy paste) were sold. Further more items such as glass crafts and crafts were on display. The take-out lunch boxes were very popular among the many visitors that day and hence were already sold out by noon.
Tunisian food, which uses ingredients such as olive oil and tomatoes, is less familiar to Japanese compared to other international cuisine. However, judging from the popularity of all food items that day, it seems to suit Japanese taste.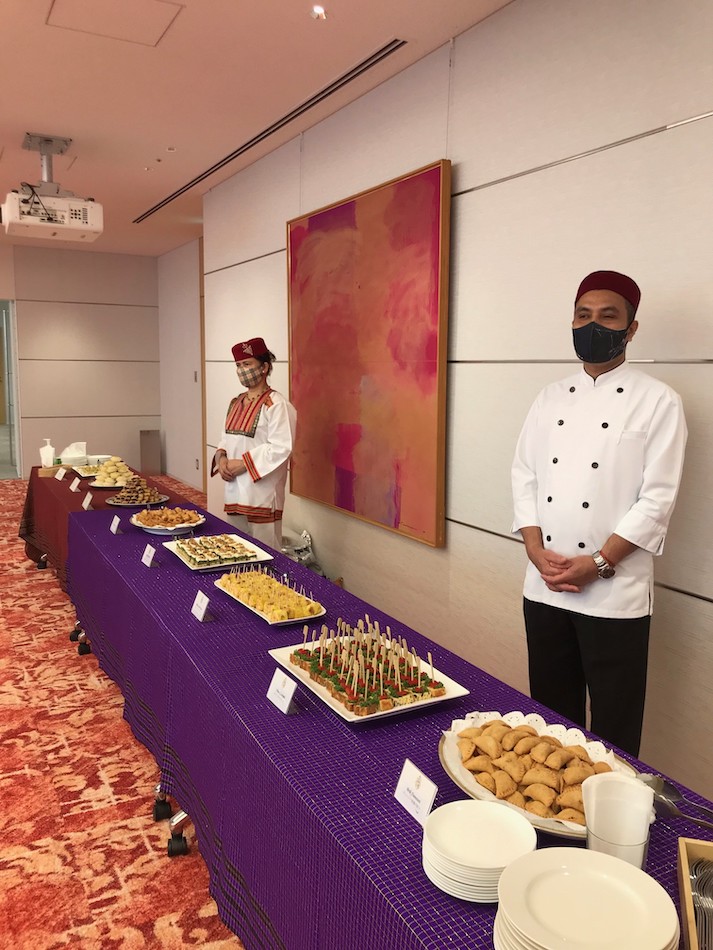 There was also a mini concert of Tunisian music performed by two violinists.
A photo exhibition was held from June 13th to 16th, and many people were fascinated by the photographs centered on the scenery of Tunisia, which was the location of many Hollywood movies, including Star Wars.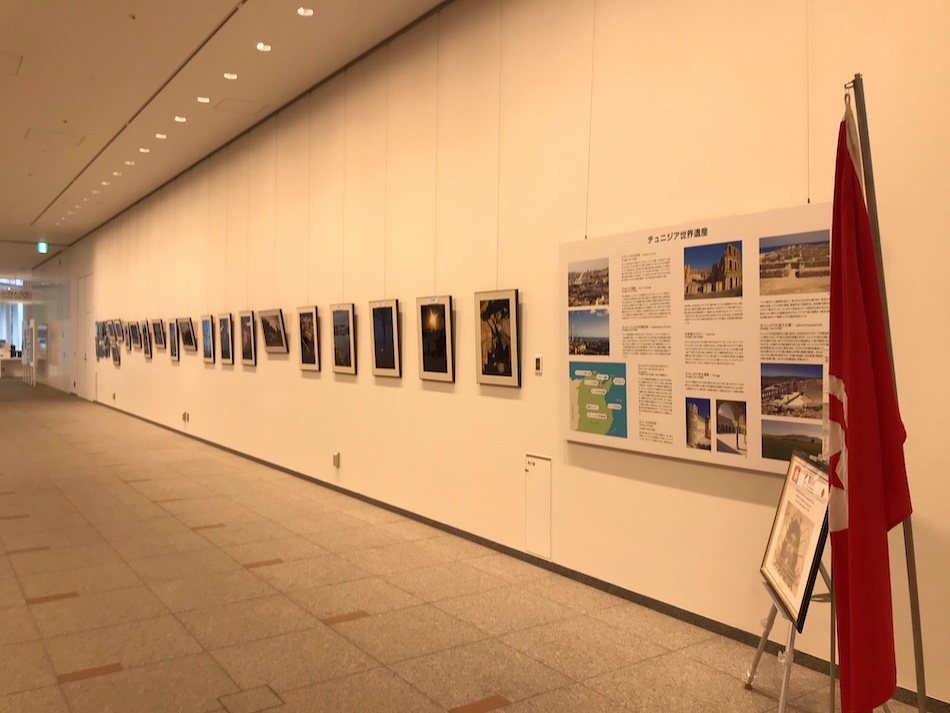 On June 14th, after the opening ceremony was held, the final match between Tunisia and Japan will be held in the warm-up game "Kirin Cup 2022" for the Qatar World Cup (World Cup), so Ambassador Elloumi left Yokohama to Osaka Panasonic Stadium, Suita city. With the support and cheering of the ambassador, Tunisia defeated Japan 3-0 and won the championship.
Read also: