The Exhibition of Three Generations: Uemura Shoen, Shoko and Atsushi
On March 5th, ambassadors, ministers, cultural attachés and wives from eight embassies in Japan visited the Tokyo Fuji Art Museum in Hachioji. They watched the Exhibition by three painters from the Uemura, " An Exhibition of the Sakubei Yamamoto Collection: Honoring the Tenth Anniversary of His 2011 Inclusion in UNESCO's Memory of the World Register", and the Tokyo Fuji Art Museum Collection.
This appreciation party was held at the intention of the Director, Mr. Akira Gokita, before March 8th, which is also International Women's Day. The intention was to get to know Uemura Shoen, one of Japan's leading painters, who was the first woman to receive the Order of Culture.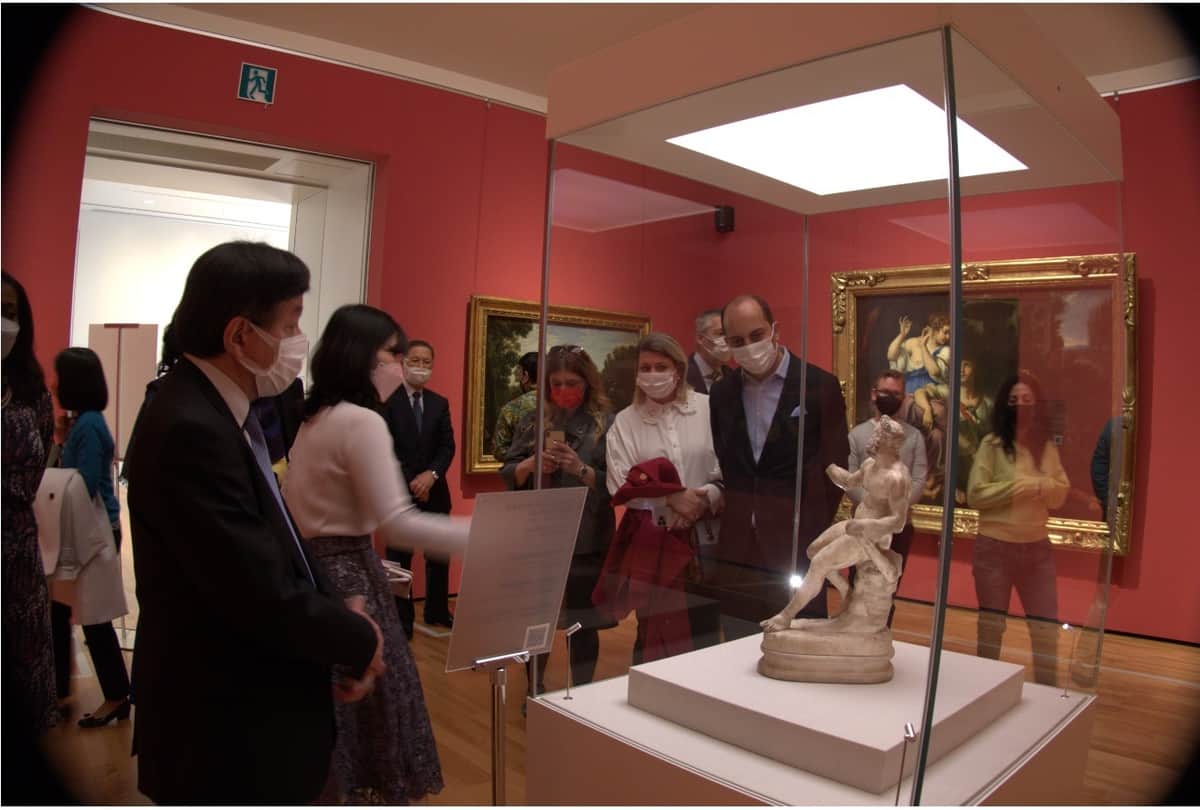 Uemura Shoen was a female painter who was active from the Meiji era to the Showa era, and her painting style specializes in transparent and elegant bijin-ga portrait of beauty. Her son, Shoko, was influenced by his mother, but he focused on bird-and-flower paintings. As he said, "You can't draw a bird without understanding the life of a bird." The world of birds drawn by Shoko is full of vitality and beauty, and was even called "Bijin-ga in the world of birds."
Atsuyuki Uemura is also one of Japan's leading painters. While he continues the tradition of bird-and-flower painting that has already disappeared in China, he produces modern bird-and-flower paintings. He is also known as an educator and has served as a professor at Kyoto City University of Arts, a vice president, and a director of the Kyoto Municipal Museum of History.
The embassies that participated in this appreciation event were:
India, Indonesia, Netherlands, Jamaica, Tunisia Hungary, Lebanon and Mexico.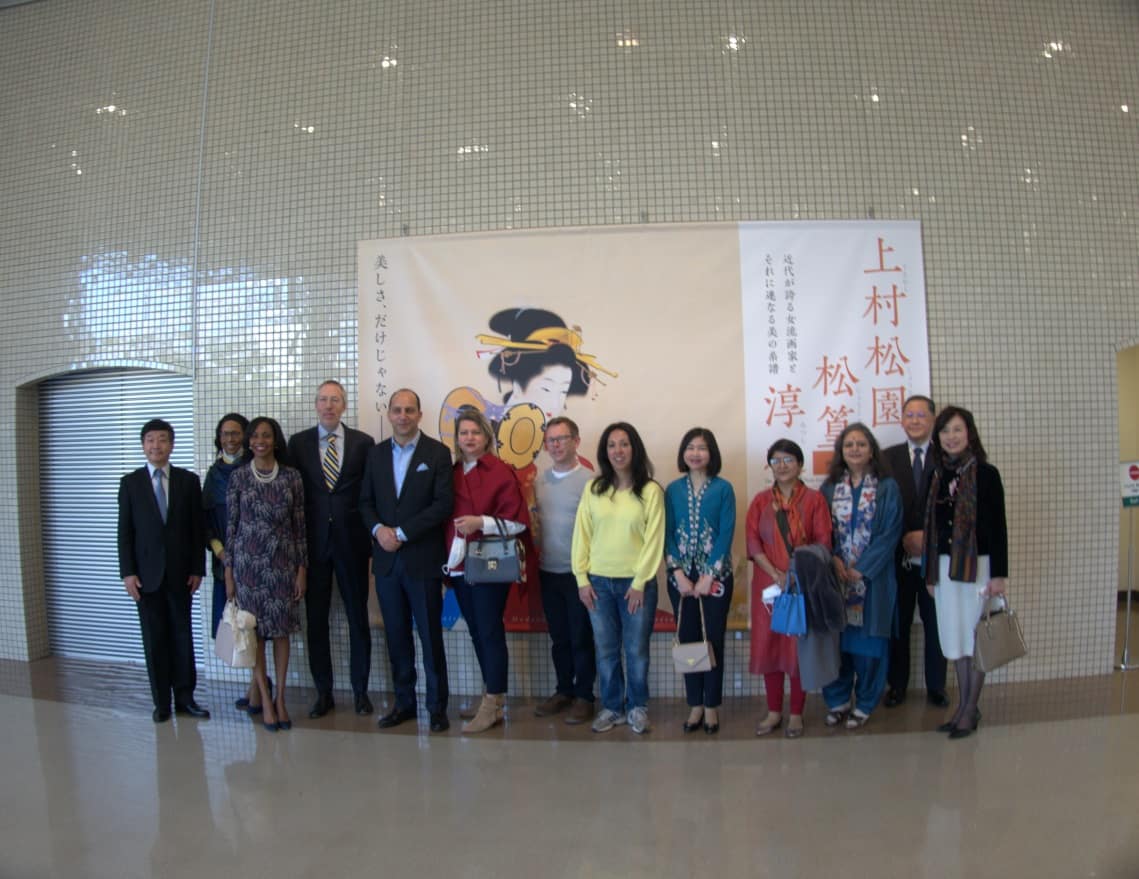 Visit:
Tokyo Fuji Museum Official Website
Read more: