ZIN KATO's Spring / Summer 2021 collection
ZIN KATO's Spring / Summer 2021 collection was unveiled in Kita-Aoyama at AoyamaTreehouse during Rakuten's Tokyo Fashion Week. It was the first show for the label in about 2 years and the theme was "regeneration" combined with awareness to "change."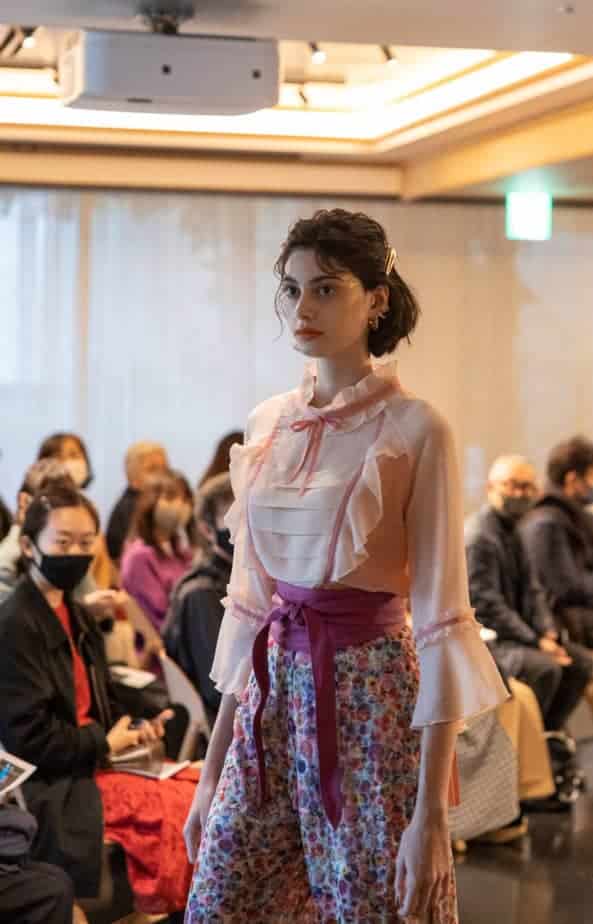 Designer Toru Kato, who reconsidered the theme in 2020, said, "Something will change and can be changed." Faced with the facts of the novel coronavirus, the theme was decided while still in development, and when the collection was announced, it was clear that "regeneration" would be the guiding theme for his new collection.
In the mindset of Mr. Kato, the collection was made into a story that connects the world of black to the world of various colors and the world of white. This flowing color change was emotionally appealing, and by the end of the show, it would finish in a sea of white elegant gowns, instilling a calm and open mindset at the end of the final presentation.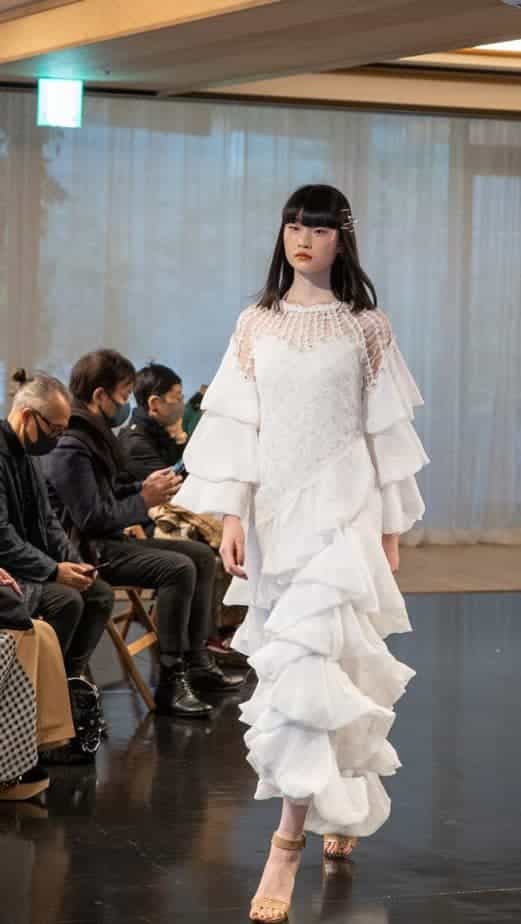 The showpieces had a delicate design finished using beautiful Japanese fabrics and laces. Classic and elegant, Kato san developed various dresses with different silhouettes without deviating from the core of his signature design.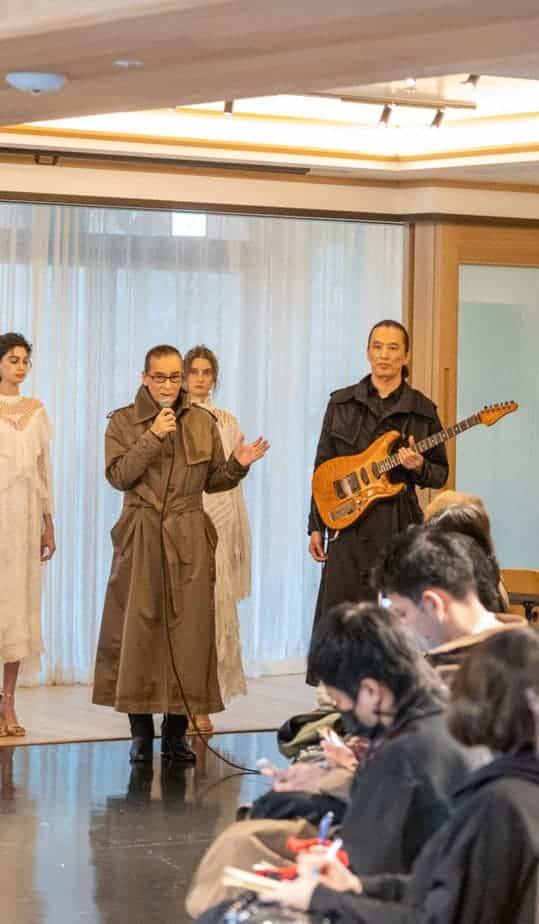 The designer himself wore a dark trench-coat-style coat of his own design, appropriate for the seasonal change to a much colder climate.
The show hosted a live guitar performance by artist Dejima Tatsuya, who performed music he composed and which underlined the whole theme of Kato's work for "regeneration" and inner calmness.
Visit ZIN KATO's website for more information: https://www.zin-kato-usa.com/