Authentic Algerian Lunch with the Ambassador
Couscous is called the world's smallest pasta and is widely eaten all over the world. It is a very important dish, especially in the area called Maghreb (Algeria, Tunisia, Morocco, etc). In Algeria, couscous is called "taam" and is a staple food.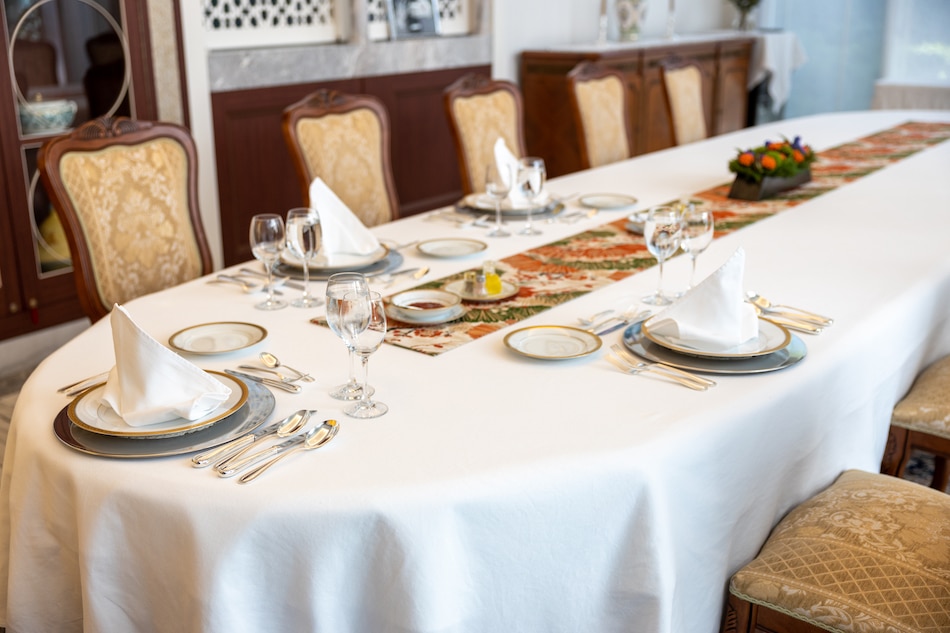 On this occasion, I was able to dine with His Excellency Mr. Larbi Katti, Algerian Ambassador to Japan. Of course, the primary dish served was couscous, and the taste was outstanding. We asked the chef, who has reproduced its authentic taste for about 30 years at the Embassy of Algeria in Japan, about the recipe.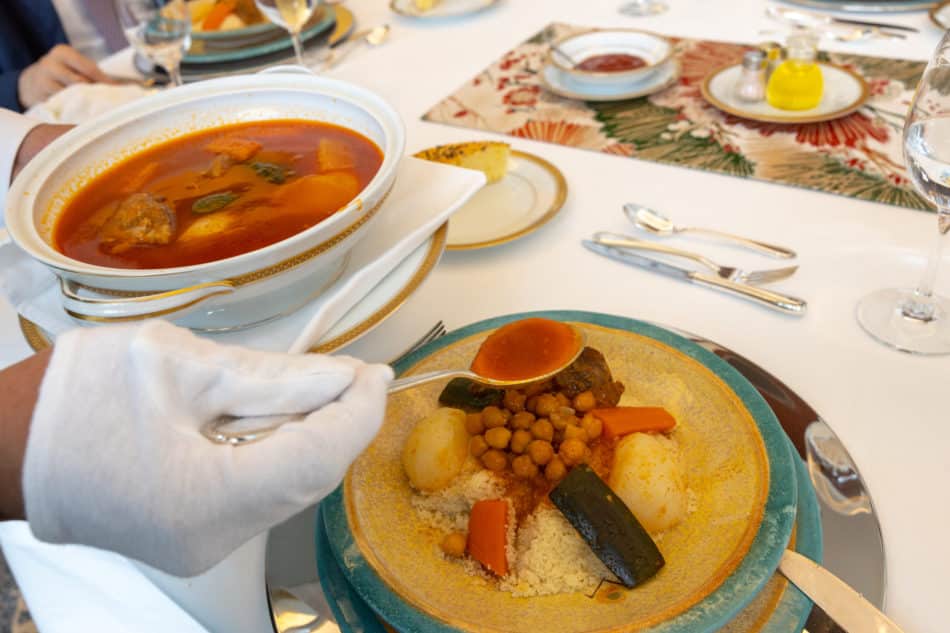 We would like to provide you the recipe so you can recreate the dish at home which was served at the dining table of the Algerian Ambassador. All ingredients such as lamb, onions and carrots can be easily purchased at Japanese supermarkets.
(We would like to express our sincere gratitude to Ambassador KATTI and the Embassy of Algeria for their cooperation in providing their special recipe and the ingredients).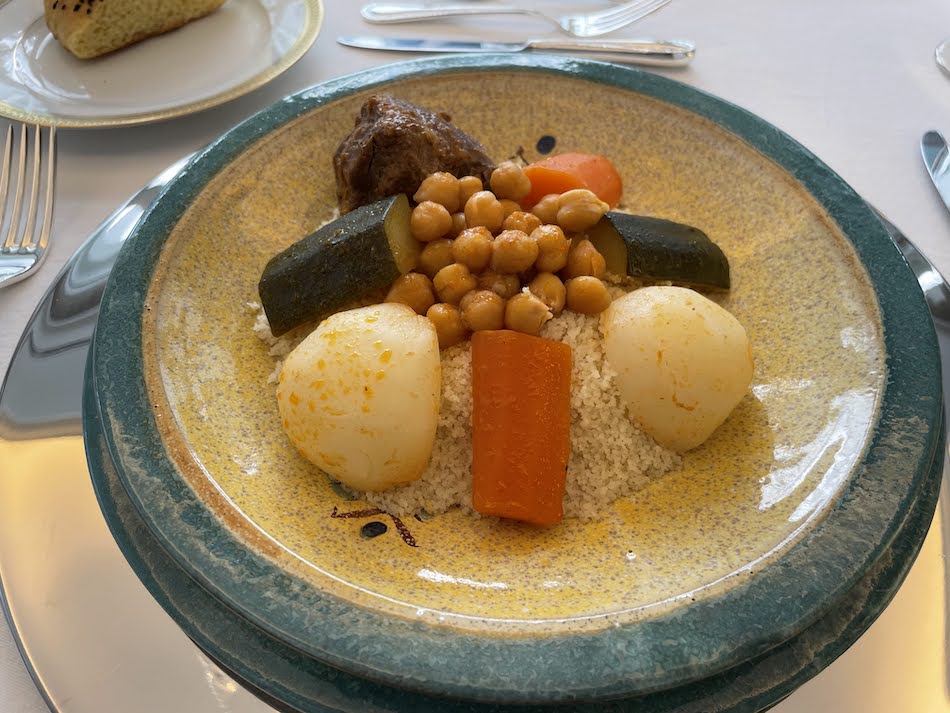 Algerian Couscous
Ingredients:
Couscous 500g
Lamb 500g
1 big onion chopped
2 cloves garlic
2 medium tomatoes chopped
Chickpeas 200g
2 carrots cut into pieces
2 zucchinis cut into pieces
3 round white radishes cut into pieces
2 tablespoons olive oil
2 tablespoons butter
1 teaspoon salt and black pepper
1 teaspoon paprika
1/2 stick of cinnamon (optional)
Directions:
Couscous grains:
Rinse quickly with cold water, drain and leave sitting for 15 minutes. The grain will increase in volume.
Rub the couscous between greased hands to remove lumps.
Steam the couscous on medium heat for 15 minutes. Remove the couscous from steamer, put in a big bowl and add I glass of cold water. Leave to rest for 10 minutes. Steam again for 15 minutes. Remove the couscous and when ready add the butter and mix.
Sauce:
Heat oil and butter in a medium pan. Sauté the lamb with onion, garlic and all spices for about 5 minutes on low heat. Add the tomato and keep stirring for another 5 minutes. Add 1 liter of boiling water and let it cook until the meat is done. Remove the meat.
Add the vegetables and meat back to cook for 10 minutes with chickpeas being added after 5 minutes.
Serve hot.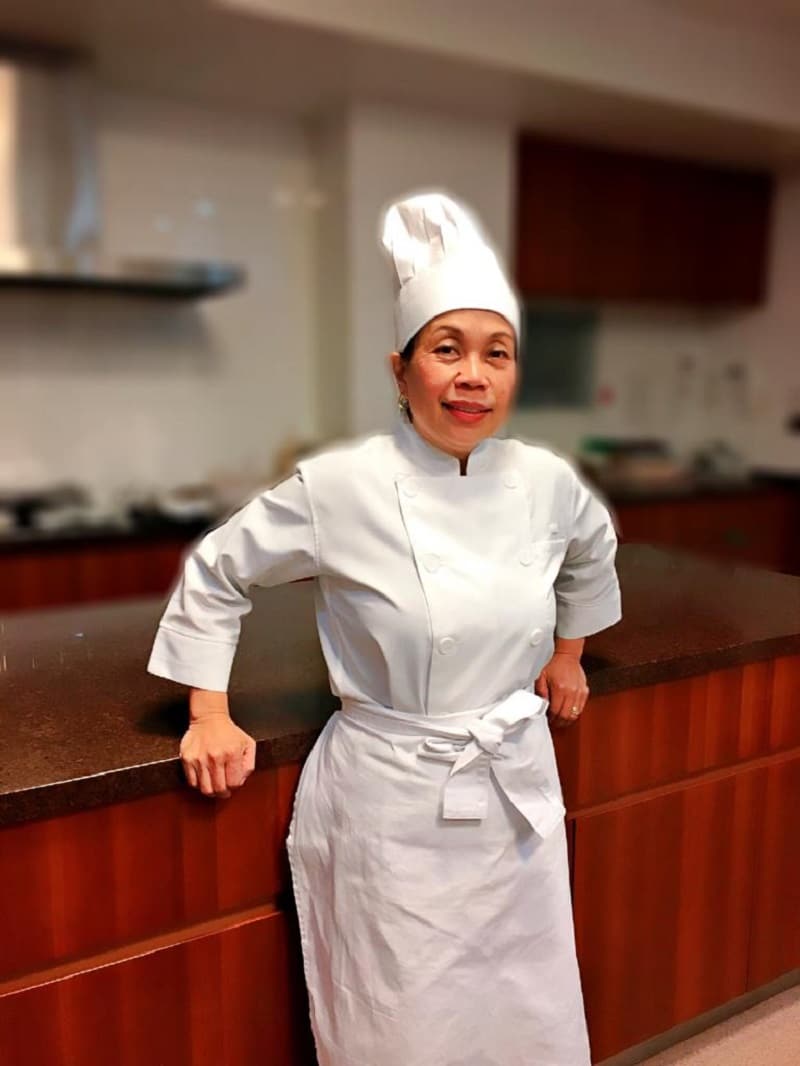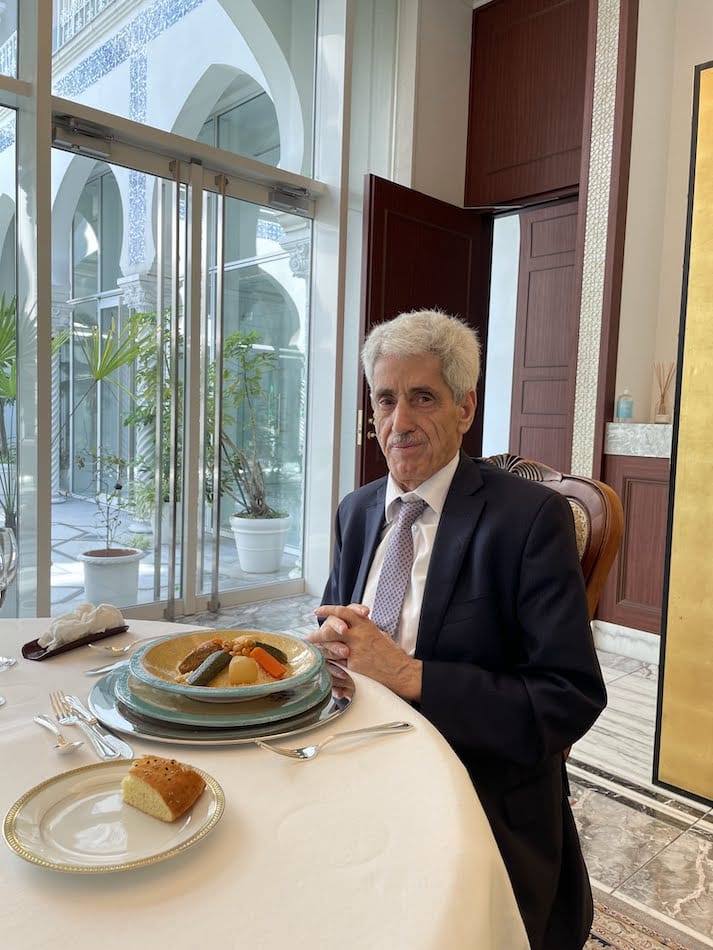 Read also