It seems that living in Tokyo is slowly getting back to normal. More and more public events are being hosted and so are more embassy events back on the calendar. One of the important events in November is, of course, Belgium's King's Day.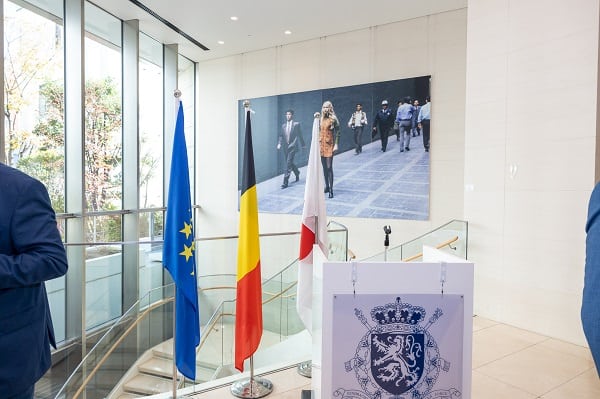 The smell of freshly baked waffles filled the air at the Belgium Embassy located in the heart of Yotsuya. No doubt, the embassy staff knows how to make the best first impression. When I entered the embassy, I was greeted by the friendly embassy staff, who took my registration and checked my temperature.
Read More:
There was no need to give me directions, I just followed the smell of the waffles and the corridor filled with famous items Belgium is famous for. There was a long display of Belgium beers, photos of Belgium's beautiful tourist places, and statues of Smurfs and Belgium and Japanese small flags.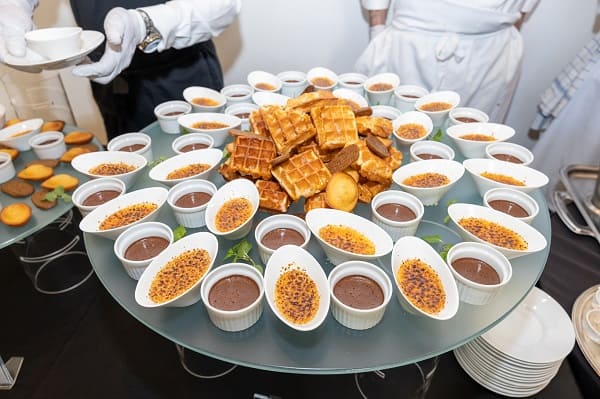 King's Day or the 'Royal Holiday' has been celebrated since 1866 on 15 November by Belgians around the world. The embassy in Tokyo celebrates each year King's Day as a unique opportunity to showcase Belgian culture and heritage to a select group of Japanese guests from commerce, culture, and politics.
This year's event was attended among others by Yuko Hayashi and Mito Kakizawa who both enjoyed Ambassador de Bilderling's short but meaningful speech. There were plenty of laughs, and when I asked her why her speech was so different from the usual serious talk she answered "no one likes long speeches." Besides, people need to cheer up again as King's day is an ideal opportunity to celebrate again. And yes, with plenty of Belgium beer.
Last year, Ambassador de Bilderling had to host two events on the same day – a morning and afternoon session due to strict social distancing rules. However, this year's King's Day returned to the familiar schedule. Congratulations to the Ambassador and her entire team, and happy King's Day to all Belgians around the world.