Bill's Partyline February 2014
PEOPLE
GRAND HYATT'S SAYONARA CHRISTOPHE, WELCOME ANTONIO
The most rewarding thing about writing this column is getting to meet and know so many wonderful people. The only downer are the sayonara parties for many of them. One nice thing, though, about these parties is knowing that people are returning home to resume their lives there, and are often moving to bigger and brighter things in whatever they do. There seems to be an exodus of really good friends lately and will try to cover these as they happen. I will start out with one of Tokyo's most popular couples—Christophe Lorvo (he's French) and his with Alicia (she's American). Christophe has worked wonders for five years at the place he's turned into one of the world's best-known hotels—the Grand Hyatt in Roppongi.
In closing this part of the column, I would like to thank US Ambassador Caroline Kennedy for the nice signed holiday card that featured a photo of her, her husband Dr. Edwin Schlossberg and their three children Rose, Tatiana and Jack. We here at the Weekender sincerely wish the Ambassador a long, happy and what I'm sure will be a very successful tour of duty in Japan.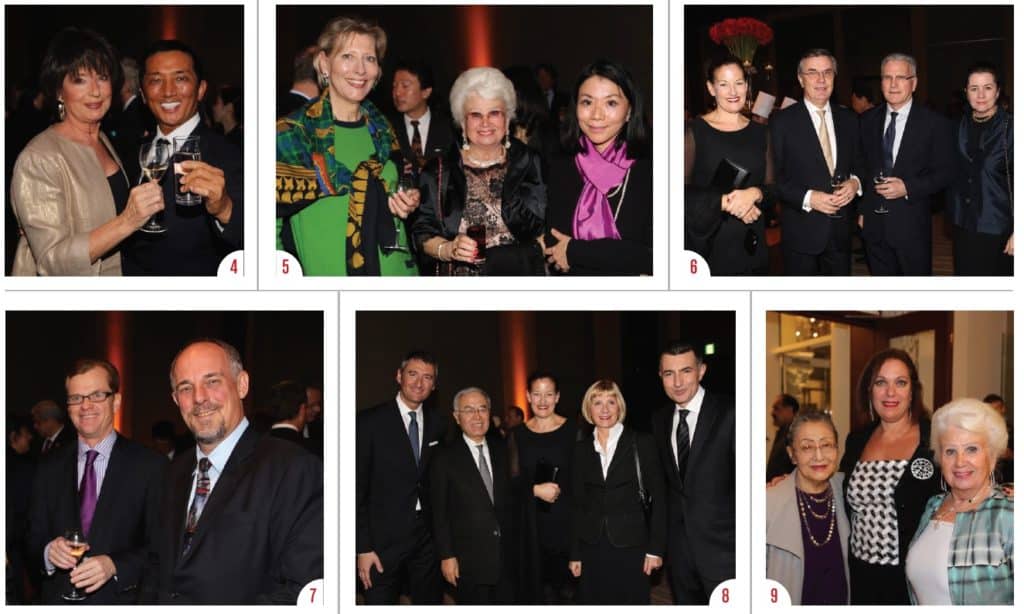 PARTIES
HILTON TOKYO'S 16Th ANNUAL HOLIDAY ORPHANS' PARTY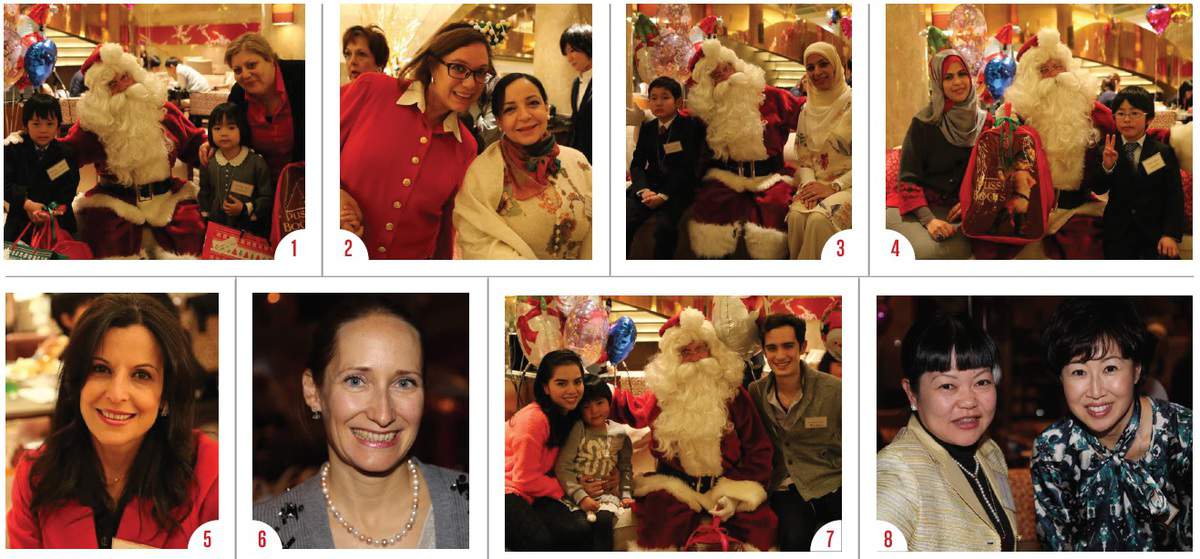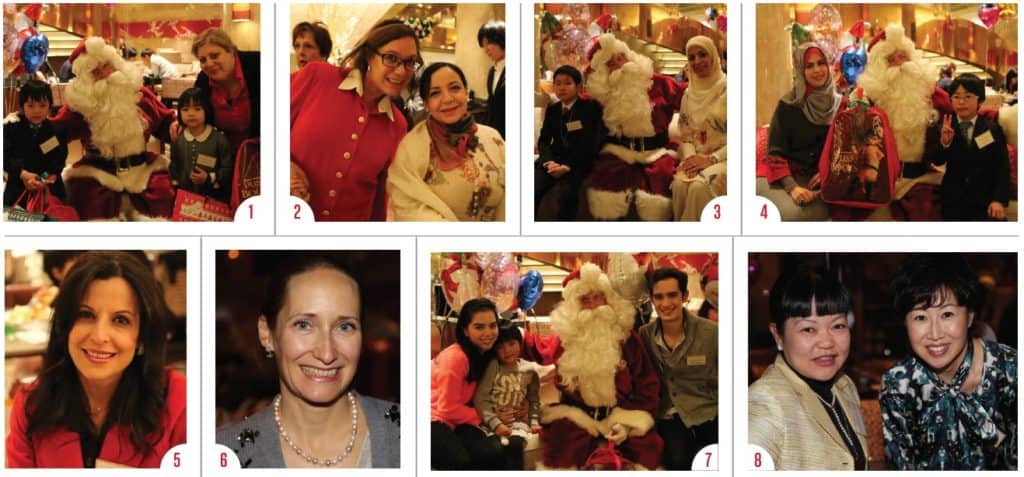 Once again I'd like to extend my sincerest thanks to the many community-minded, caring people out there who put so much time and effort into making our orphans' party the big success it was. Our helpers included celebrities, many Ambassadors' wives, and familiar faces from both the Japanese and expatriate communities. Long-time contributors of all kinds of fun things for the beautiful kids included the Walt Disney Co., Warner Brothers, Sony Pictures Entertainment, Toho-Towa Paramount Pictures, Twentieth Century Fox, History Channel, Tohokushinsha, Lufthansa, United Airlines, Mercedes-Benz and Coca-Cola. Several Ambassadors' wives and other friends who couldn't be there that day sent some great gifts as well. A big thanks to Hilton Tokyo's personable, very capable, and always helpful outgoing GM Jamie Mead who is now at his new job as GM of the beautiful Hilton in Kuala Lumpur. Jamie's a good friend and will really be missed.
PLACES
I thought I'd be bored, but decided to stay in Japan for Christmas and New Year's. It was much busier, more interesting, and more relaxing than I thought it would be, and time really flew by. Traffic was very light over the holidays, so I drove around Tokyo a lot, and as always, I really enjoyed making all kinds of new discoveries. If you're looking for new restaurants and cafés get on Koto Dori just across Aoyama Dori by Kinokuniya. First, you'll see Kua Aina—Hawaii's Best Hamburgers, which has long been a favorite here in Japan. Continue walking towards Roppongi and in a few blocks, you'll find three new and very popular eateries—the 3rd Hamburger on the right, Granny Smith's Apple Pie and Coffee a little further up on the left and across the street from Starbucks is the Clinton St. Bakery Co. and restaurant from NYC. You'll probably have to line up for this one as well as for pie and coffee at Granny's.
*First published at the Tokyo Weekender
*Images Copyright: Tsukasa Shiga