Bill's Partyline February 5th, 2008
PEOPLE
Sweeney Todd director and long-time friend Tim Burton, producer Richard Zanuck and superstar Johnny Depp were here for the promotion. Tim's worked with Johnny on several hit movies. Actress Helena Bonham Carter who co-stars in the film with Johnny couldn't be here; they have just had their second child. With Johnny, Helen and the rest of the cast under Tim's direction, Sweeney Todd has turned out to be a real winner. It did, as you probably know, take the Golden globe awards for the best musical comedy picture and Johnny took the best actor in a musical comedy.
Tim told the press that this was a special movie and the first time Johnny had taken on a singing role. Johnny added, "I didn't take any lessons". Richard was really proud of the film and has the highest respect for the director and cast. Tim wanted to use actors not singers, as he felt they really gave the emotional quality to the music.
PARTIES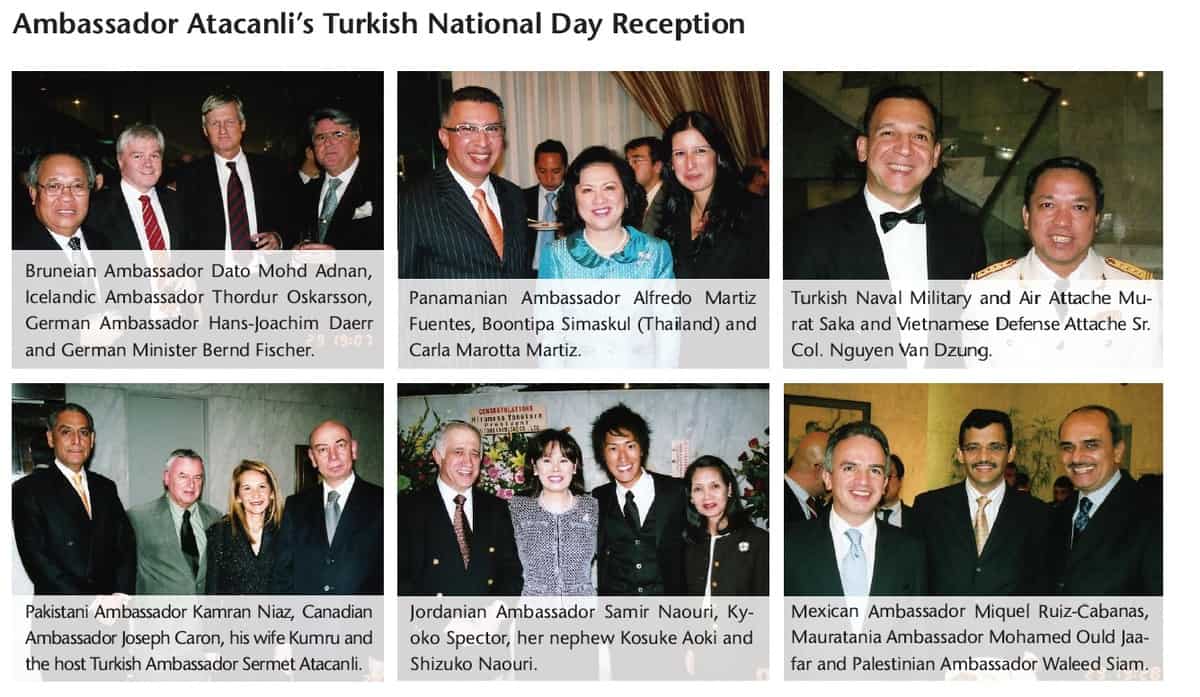 It was the first time Turkish Ambassador Semet Atacanli—who was posted here May 4, 2007—host-ed the country's National Day celebration in Japan, and he and his staff really did an excellent job. The Tange-designed chancery and garden were busy with a crowd that included Japanese government officials, diplomats, business leaders and familiar faces from the arts and entertainment worlds. The Turkish buffet was excellent, people there were interesting, and hospitality was warm and sincere. Our congratulations on this special occasion.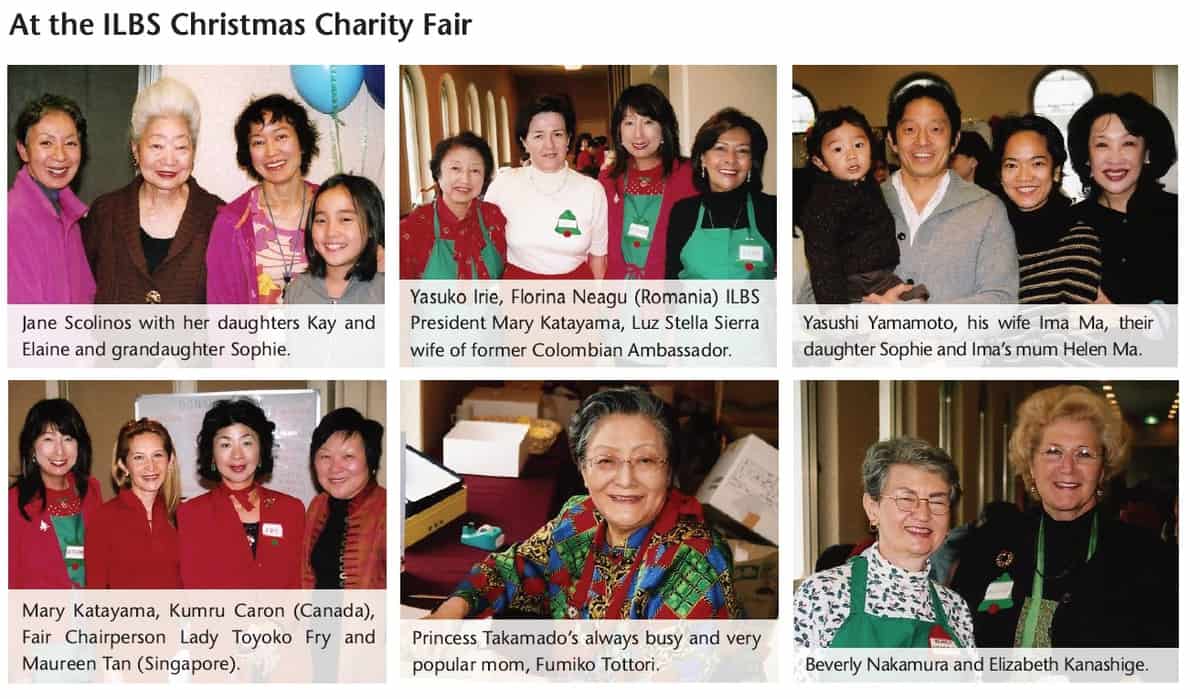 With Mary Katayama as President of ILBS and Lady Toyoko Fry, wife of the UK Ambassador as Chairperson of the ILBS Christmas Charity Fair and with lots of hardworking community ladies it was sure to be a big success. Everyone there was in a holiday mood, sales were brisk, and as always, with any ILBS event, proceeds will go to a number of worthwhile causes. Congratulations to all concerned. Martina Ruiz Cabanas, the wife of the Mexican Ambassador was chairperson of this year's Latin Bazaar. Knowing Martha, and her dynamic personality, organizational ability, and her enthusiasm, I wasn't at all surprised about the scale and scope of the event. All the Latin countries had colorful booths selling an amazing variety of handicrafts, jewelry, and fashion. Most had food outlets serving homemade specialties of their country. HIH Princess Hitachi, who arrived early to cut the ribbon with Martha, visited each booth, did a bit of shopping, had lunch with the Ambassadors' wives, and returned later for the Latin entertainment.
PLACES
Kudos and thanks to top hotelier Xavier Destribats. He, as you know, made the Grand Hyatt Tokyo one of the busiest and most prestigious in our city of many fine hotels. Others recognized his knowledge, professionalism and hard work and he was offered, and took, a very high position as Vice President Japan of Panarama Hospitality. We wish him all the best. At the same time we'd like to welcome Xavier's successor, the new general manager at the Grand Hyatt—Roger Lienhard. Roger has an excellent back-ground as an international hotelier and with his out-going personality and sense of humor is sure to be a success here. I'll have a rundown on his welcome party at the Grand Hyatt with photos of many of the VIPs there later.
*First published at the Tokyo Weekender
*Images Copyright: Tsukasa Shiga