Bill's Partyline June 2014
PEOPLE
Years ago, I used to hang out with world-renowned conductor Seiji Ozawa, but I hadn't seen him for a long time. I was really happy to see and talk with him at Ambassador Kennedy's party for the Boston Red Sox. A few weeks later, I was watching the classic TV channel #36 and my timing was perfect. It featured Seiji conducting almost two hours of Gershwin's music, including An American in Paris. The concert was outside and I could hardly believe the number of people there and how much they all enjoyed the concert by Japan's master of music. I should be used to seeing friends leave, but it wasn't easy when Colombian Ambassador Patricia Cardenas and Zimbabwe Ambassador Stuart Comberbach and his wife Bicky all returned home. These people were all real movers and shakers, and for me, they were like family. Ambassadors are usually here for four years. Patricia was here 7 years, and Stuart and Bicky were here for 11 years. Believe me, they all worked wonders in furthering relations and creating understanding between Japan and their respective countries. Boy, will they all be missed.
CEO Takeshi Nimami, When he learned I was sick he sent me two boxes of an assortment of Lawsons special bread developed especially for health-conscious people. Bran Bread
PARTIES
MARUYAMA'S CHINESE DINNER HILTON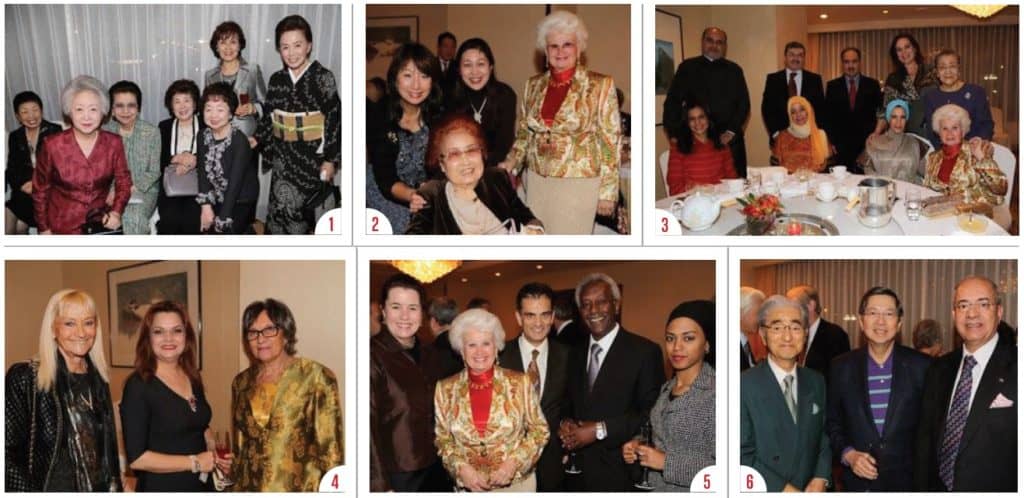 Mitsuo, Lilo and Helge Maruyama's Chinese New Year's dinner party, with its VIP guest list, family hospitality, and a superbly prepared 11-course dinner by Hilton Tokyo's popular Dynasty restaurant was perfect in every way. In addition to many diplomatic couples, guests included a group of really important and always busy ladies.
THE HUNGS' VIETNAMESE NEW YEAR PARTY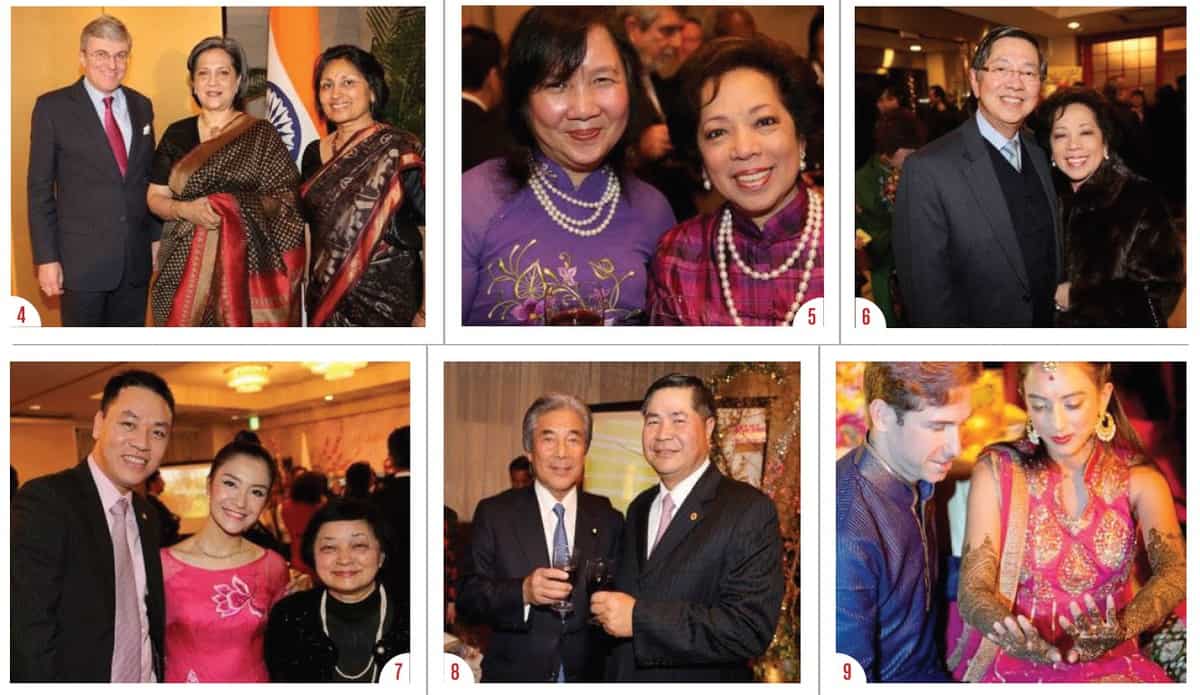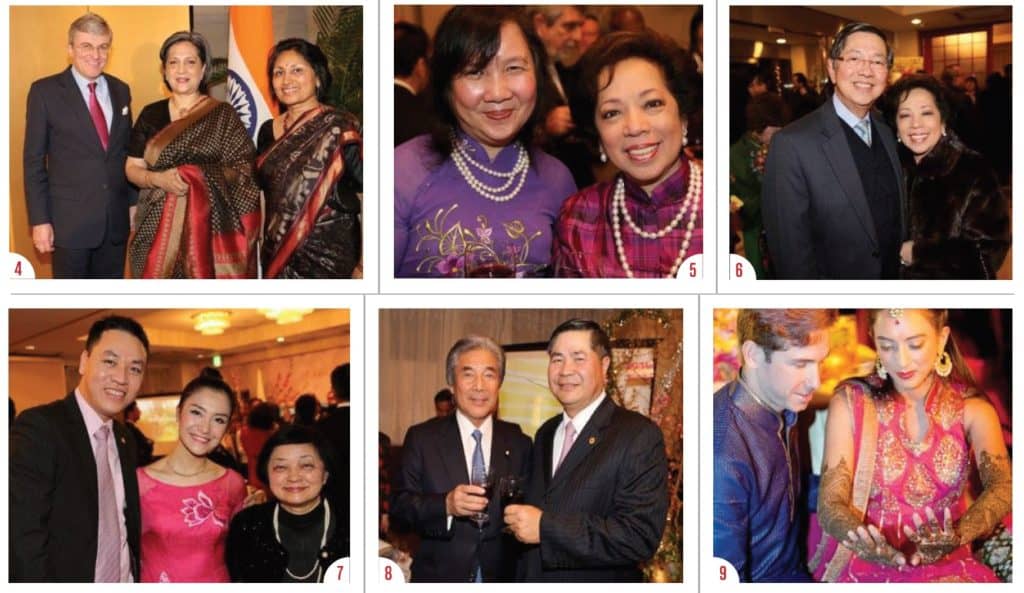 I enjoyed wishing friends at the Dynasty dinner a Happy New Year ("Gung Hay Fat Choy!"), and a week or so later, I had the opportunity to walk over to my neighbors a few minutes from my house and join the wall-to-wall friends of Ambassador Doan Xuan Hung, his family and his staff in their New Year's celebration—"Cung Chuc Tan Nien" to all our Vietnamese friends on this festive occasion. The ambiance at the party was great, with all the guests really enjoying the bountiful buffet (especially the pho noodles), the Vietnamese entertainment and the hosts' warm hospitality. Many of the ladies there wore the chic traditional national dresses—Ao Dai—and they really added color and glamour to the special evening.
PLACES
Let's start out with a huge, beautiful new project—Mod Buildings' Toranomon Hills Mod Tower, which is scheduled to open June 11. The new landmark boasts 52 floors and is 255.5 meters tall. Extended roads, tunnels, broad sidewalks, tree-lined streets, modern residences, offices, conference halls and a variety of retail outlets will, according to the developers, make Toranomon the "gateway to Tokyo" Hyatt lovers are really looking forward to. One highlight is the new Andaz Hyatt Boutique Hotel at the top of the beautiful new building with its "special grade" anti-seismic construction. This, my friends, is all really going to be really special. Sitting in one of my favorite coffee shops, Tully's, recently, and was about to write about the clean, modern, artistically decorated Goto Bldg. on Roppongi Dori. The owner that houses Tully's is the same man who owns the really run-down Goto Bldg. 2.
*First published at the Tokyo Weekender
*Images Copyright: Tsukasa Shiga