Bill's Partyline November 5th, 2010
On the showbiz scene, friends at Kyodo Tokyo and Udo Artists International were super satisfied with the sold-out concerts for Sarah Brightman (Udo) and David Foster and friends (Kyodo Tokyo). Tickets for each were ¥13,500, about what you would pay on Broadway, in Vegas or in London's West End. Thanks to friends, I saw both shows, and believe me they were entertainment at its very best. Looking to the near future, Udo has a star-studded schedule with Olivia Newton John, Bon Jovi, Bad Company and Sting doing concerts here.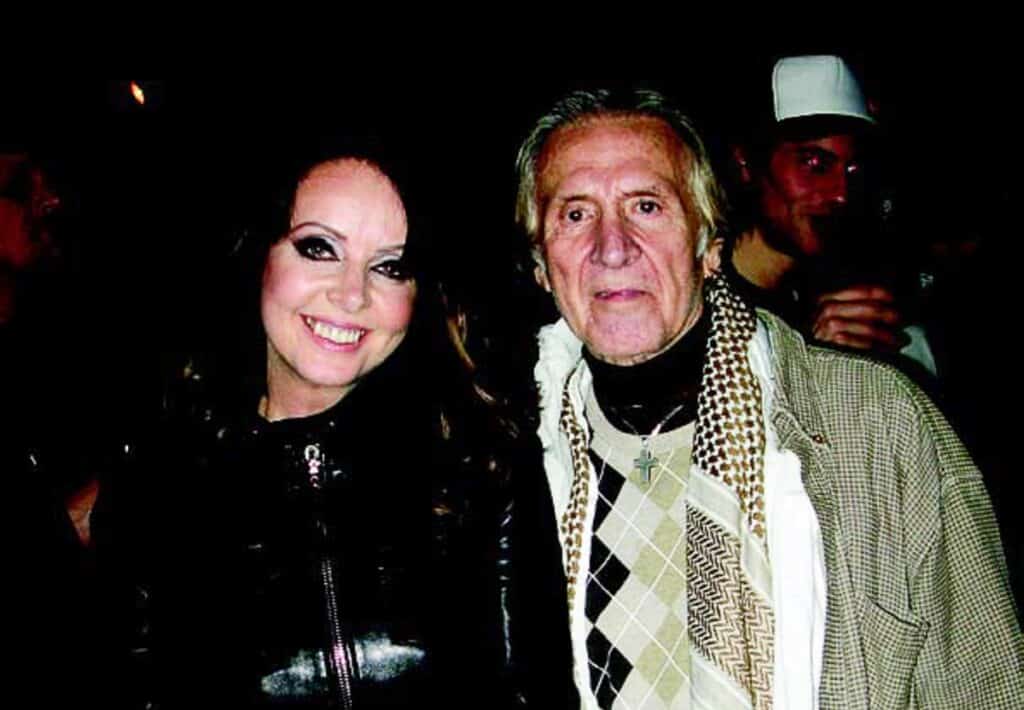 Indian Dancer Astab Daboo Performs in Tokyo
My thanks to outgoing Indian Ambassador Hemant Krishan Singh and his marvelous wife Mrinalini for the opportunity to see a performance by the pioneer of modern dance in India, Astab Daboo, at the Indian Culture Center in the Embassy. Astab came directly to Tokyo after his highly acclaimed performance at the opening of the Commonwealth Games in New Delhi. He's performed in 65 countries and has received many awards from both his and many other countries. His work includes productions for designer Pierre Cardin and he's worked with my all time favorite band, Pink Floyd.
Vietnam Celebrates its 65th National Day Anniversary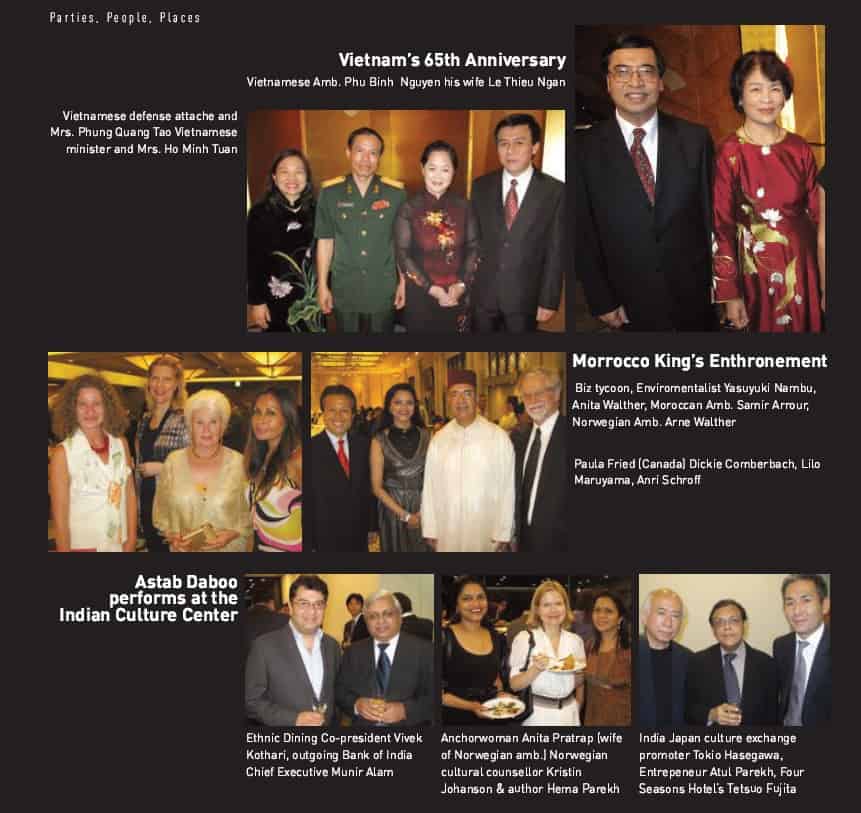 The Vietnamese ambassador to Japan, Phu Binh Nguyen, his dynamic wife Le Thieu Ngan and their staff hosted a huge celebration at the Imperial Hotel on the occasion of their country's independence day anniversary. The great number and quality of guests there was proof positive of the importance of Vietnam to Japan and of the excellent relations between the two countries. Guests included visiting dignitaries from Vietnam, top ranking Japanese government officials, diplomats and business leaders.
The program included several interesting and informative speeches, a musical program by a top Vietnamese string orchestra, a bountiful buffet of Vietnamese, Japanese and western foods, and a relaxed, friendly ambiance where you could chat with old friends and make new ones as well. It was a very special evening, perfect for the occasion. Kudos to all concerned. I, by the way, fell in love with Vietnam and its people when I visited there a few years ago and am planning another visit in the near future. Try and get to that fascinating country while you're in this part of the world.
The Portuguese Majestic Tall Ship, the N.R.P. Sagres, Visits Yokohama

My long time love of the sea and boats started back in Perrysburg, Ohio where I was born. We didn't have a sea, but I spent much of my leisure time on small sailboat on the Maumee River. I also made my first trip to Japan on a Japanese freighter out of Long Beach, California. More recently, I've had the privilege of spending time on some of the world's most beautiful naval training tall ships. These included Chile's Esmeralda, Mexico's Cuauhtemoc and most recently the much-awarded Portugese Navy's Sagres. The Sagres was on an around-the-world trip and stopped in Japan as part of the special events to celebrate the 150th anniversary of peace, friendship and commerce between Portugal and Japan.
In and Around Tokyo
I had some time before the Foster show, so I checked out Mitsukoshi's new 12-floor annex in Ginza. Talk about chic, trendy, luxurious and pricey. The merchandise is all top class and beautifully displayed. Service, as usual in Japan, is excellent. After you shop until you're ready to drop, there's an excellent selection of both Japanese and international restaurants, as well as coffee, tea and pastry shops to relax in. Mitsukoshi's advisors and planning department had to be optimistic to take on a project like this.
Congratulations to the prestigious Peninsula Hotel general manager Malcolm Thompson, public relations man Mark Kobayashi and the hotel staff on the success of their charity party in the hotel's popular and trendy Peter restaurant/bar/lounge. The occasion was to launch the Pink Ribbon Breast Cancer Awareness Month. It was wall-to-wall beautiful people, many of whom followed the dress code and wore something pink. The crowd there enjoyed the sounds of DJ Verbal, the food and the ambiance. It was a great night for a good cause, with proceeds of ¥1.68 million going to that cause.
*First published at the Tokyo Weekender
*Images Copyright: Tsukasa Shiga