Bill's Partyline October 2013
PEOPLE
Infinity Memorial for Kazuo Ogawa
On May 1st, 2011, so many of us lost a wonderful friend, world renowned jewelry designer Kazuo Ogawa. Kazuo's long-time friend and business partner, (Infinity's) Atul Parekh, and Kazuo's family hosted. There was a beautiful memorial party for Kazuo at the Paul Bocuse Restaurant in Aobadai. It was as we knew it would be: a fashionable, colorful gathering of interesting people from all walks of life. The program started with a very emotional and meaningful speech by Atul in front of a large portrait of the always smiling Kazuo. There were lots of tears during his truly great and much-deserved tribute.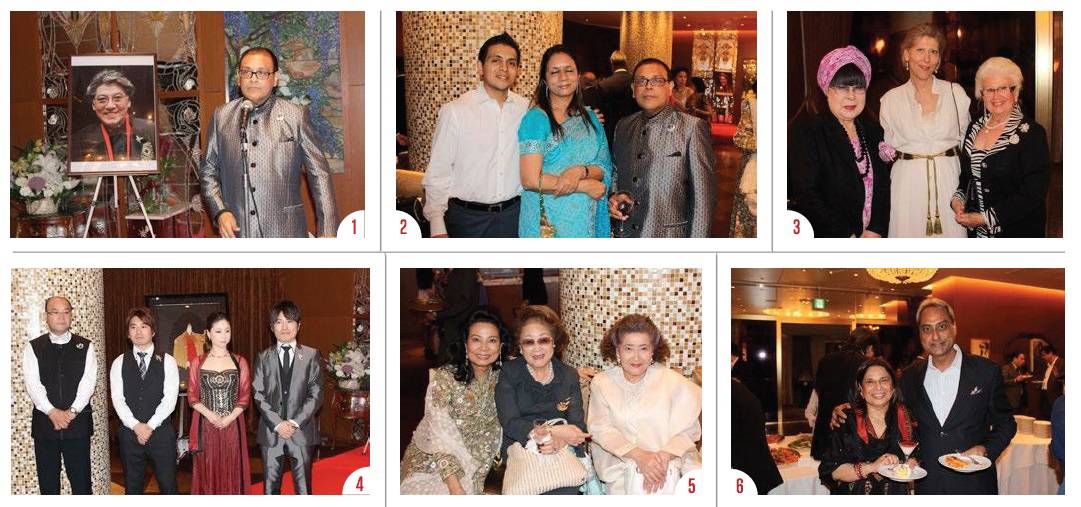 Kazuo was not only an innovative and creative jewelry designer, he was a talented hairstylist and beautician, a celebrated choreographer, show producer, music coordinator, kimono stylist and fashion coordinator. One of his favorite countries outside of India was Japan, which he visited more than 150 times. He also created unique and beautiful jewelry collections inspired by America, Hong Kong, South Africa, and Egypt. He as also the man behind several annual gala shows for H.I.H Princess Takamado and her much-loved cause—birdlife.
A big congratulations to a good friend: great guy Brian Mori and his wife Cheryl (she's American) on the birth of their son George Natsuo (August 22). Brian is President of the Segafredo Espresso Café chain throughout Japan, and franchise director for Asia.
PARTIES
The Rooses' Big US Independence Day Celebration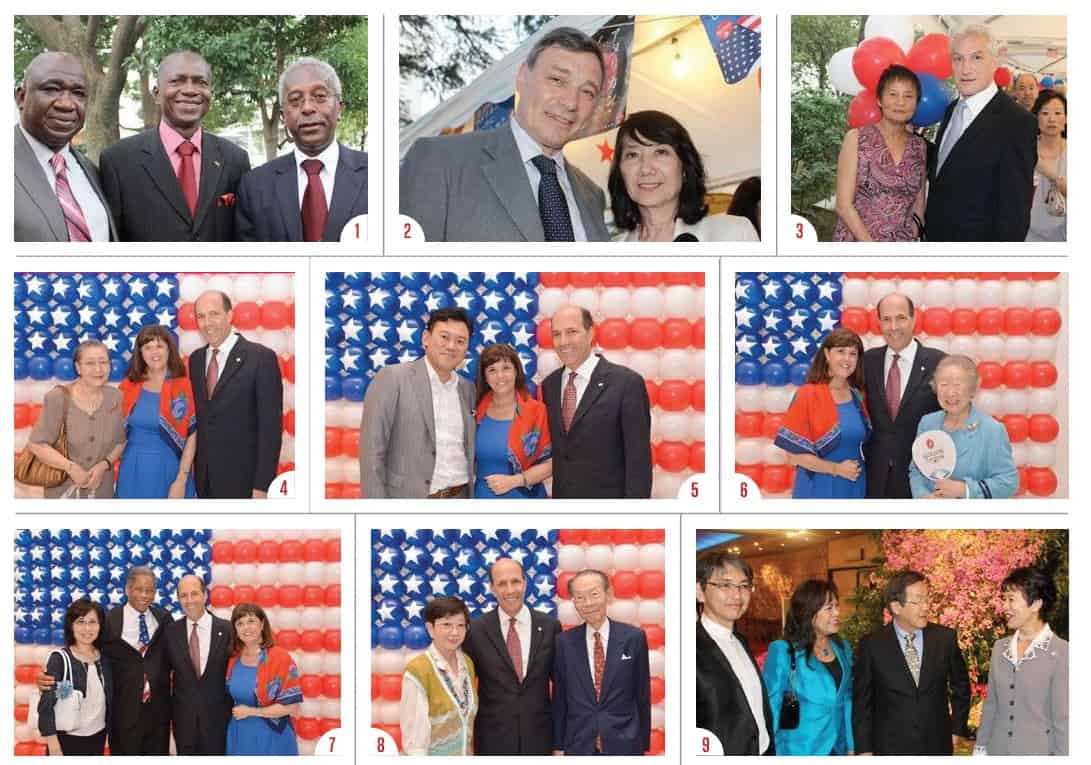 I did manage to get up and out for U.S. Ambassador John Roos and his wife Susan's very big and very exciting American Independence Day blast. The residence and garden were packed with interesting people, the Embassy was beautifully decorated, there was a huge variety of mostly American and Japanese food, a lively program of song and dance, and it all really was—as the title of the evening said—"America the Beautiful." The only downer was knowing that, after four years in Japan, John and Susan would be leaving Japan soon. As the US's top representatives here, the super-popular couple did so much to strengthen the friendship between the people of Japan and the US, and made so many friends. Boy, will they be missed by everyone who had the privilege of knowing them. I would like to personally thank them for so many things they did for me during their four years here. Thanks John; thanks Susan. I sincerely hope you continue with your life with a wonderful family, endless friends, and so much effort in worthy causes and helping others. The Rooses are really very special people.
PLACES
Okura's Garden Fair – Simply Magnificent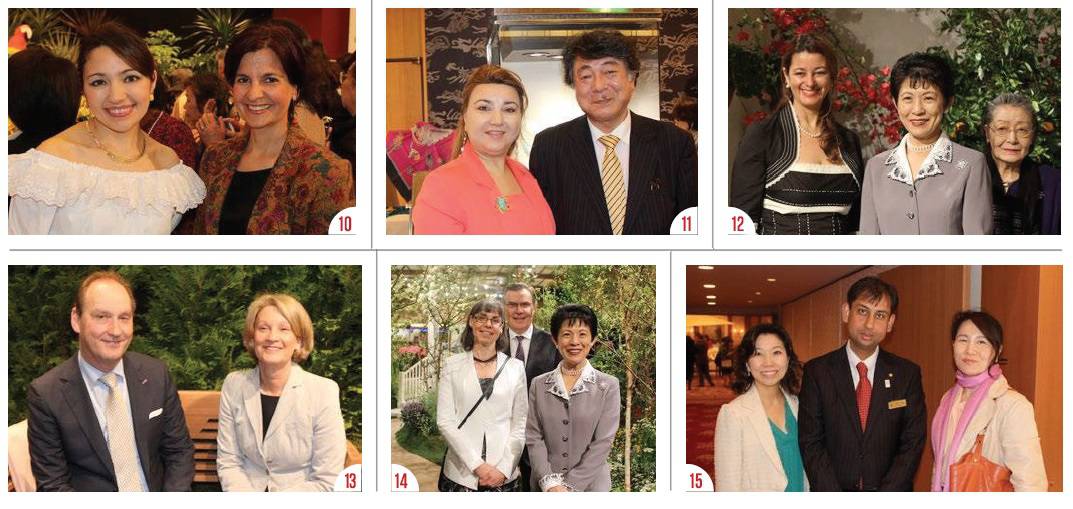 The 13th annual world gardening fair at Hotel Okura this year was, as always, a beautiful and special event. The Ambassadors' wives from ten different countries—Venezuela, the USA, Spain, Belgium, Sweden, Azerbaijan, Singapore, Turkey, the Netherlands and the UK—spent a lot of time in planning and working with Japanese landscape artist Nobuo Shirasuna. The gardens reflected the creativity and culture of each of the participants. H.I.H. Princess Takamado, super chic, as always, was the patron of the fair. In addition to the 10 magnificent gardens, exhibition highlights included "English Roses in Full Bloom" and "The Rare Blue Flowers of the World." Kudos to all concerned. Watch for the 14th fair during Golden Week 2014.
A week later, my favorite festival, the all-Japan folk dance group parade took place in Omotesando, going past NHK hall in Yoyogi Koen. This was a competition as well, with 98 groups performing on the park's arena stage. Some of the groups had as many as 50 members, and participants ranged in age from 6 to 86! The timing, the choreography, the colorful original costumes, the huge banners, and the overall happy mood of the event—a beautiful blend of traditional and very up-to-date Japanese song and dance—is an unbelievable show and experience. Watch for it late summer, 2014.
*First published at the Tokyo Weekender
*Images Copyright: Tsukasa Shiga