Bill's Partyline October 2015
PEOPLE
Thanks to good people like entrepreneur Raymond Johnson I've met so many truly good and interesting people. Recently I was able to meet and have breakfast at ANA-Intercontinental's luxurious VIP lounge with a man who truly turned his life around—a great philanthropist, Yank Barry. Yank's had an interesting life that's included being a songwriter and successful composer who's worked with superstars like Jimi Hendrix, David Foster, and Michael Buble. He was also the lead singer in the Kingsmen (remember the hit "Louie Louie"?) Yank's very open about mistakes he's made in life, which include his rock and roller image when he was younger, drinking, doing drugs, and even some jail time. Friends taught him "Doing well by doing good" and he really turned his life around. He's now chairman of Global Village Champions which was named the top-rated non-profit foundation this year. Other members of the foundation include Muhammed Ali, Mike Tyson, Celine Dion, Michael Jordan, Kenny Rogers, Steven Seagal, and Filipino boxer Manny Pacquiao. Yank is also the owner of Vita-Pro and was in Japan to set up a distribution company for ProPectin, an organic food product made from apples. He's had amazing lab reports all over the world for lowering blood sugar in diabetes cases and "even cures hangovers." It was really inspiring to meet Yank and hope to get together with him again next time he's here.
PARTIES
BASTILLE DAY CELEBRATION AT THE FRENCH EMBASSY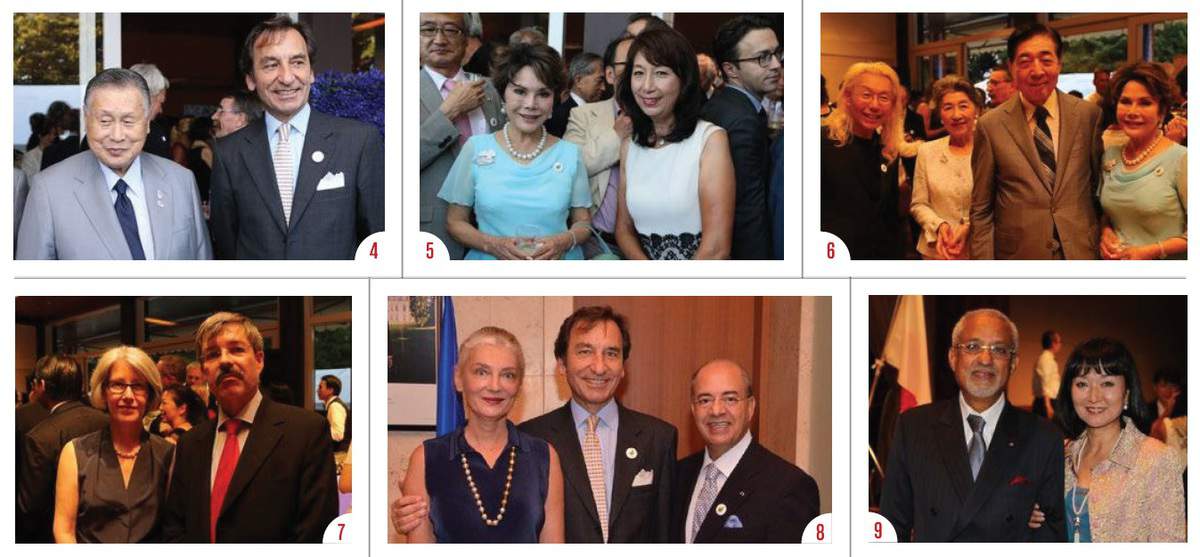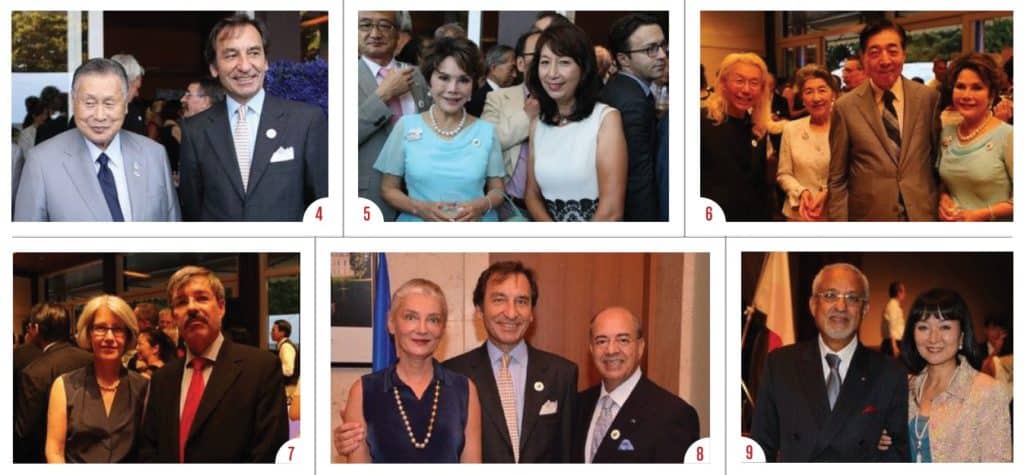 It was French Ambassador Thierry Dana's first time to host the huge reception. He and his super chic wife Florence Godfernaux held the fete at the spacious residence and garden. Believe me, it was a truly great celebration in every way. At the entrance to the light and bright residence, there was tall illuminated ice—carving of the Eiffel Tower. It was really a work of art, and something many of the guests took their picture in front of The spacious residence and garden were both already full of friends and other interesting people from all walks of life. The program, which was held in the garden, had a welcome and Fantastic French National Day Fete
PERU'S OISHII FOOD FESTIVAL
Peruvian Ambassador Elard Escala and his wife Cristina are well known for their receptions, food fairs, and seminars, as well as their friendly get-togethers with interesting people. Their recent National Day party at the ultra-chic embassy/residence to celebrate Peru's National Day was wall-to-wall people and had a warm relaxed Latin mood. Over the last few years, Peruvian cuisine—like Thai, Indian, and Mexican—has really become popular. If you were at the reception or perhaps at Yoyogi Park where they had a food fair a few weeks later, you would understand why. Special guests that evening included popular Peruvian singer Fabiola. If you're interested in trying some excellent Peruvian food I suggest you visit the new restaurant Miraflores near Tokyu Hands in Shibuya: Tel, 03~6452~5717,
DJIBOUTI NIGHT AT ANA INTERCONTINENTAL HOTEL


For the 37th anniversary of cooperation and friendship between Djibouti and ]apan, Ambassador Ahmed Araita Alis and his family, companies in Japan who do business with Djibouti, and the Japanese government held a special reception at the ANA Intercontinental Hotel. The Ambassador, his wife, and their four children are a very popular family and there were about 400 people there that night. Djibouti, as I'm sure most of you know, is located at the entrance to the Red Sea, and because of its strategic location, its neutrality, and free trade area, it has seen increasingly strong growth in its economy. Looking back, thanks to then-Ambassador Rachad Farah I had the opportunity to visit Djibouti, and have some really great memories of my nine days seeing the country and getting to know some really nice people. It was a real travel experience—one I'll never forget.
PLACES
YMCA CHARITY EVENT AT MIDTOWN OAKWOOD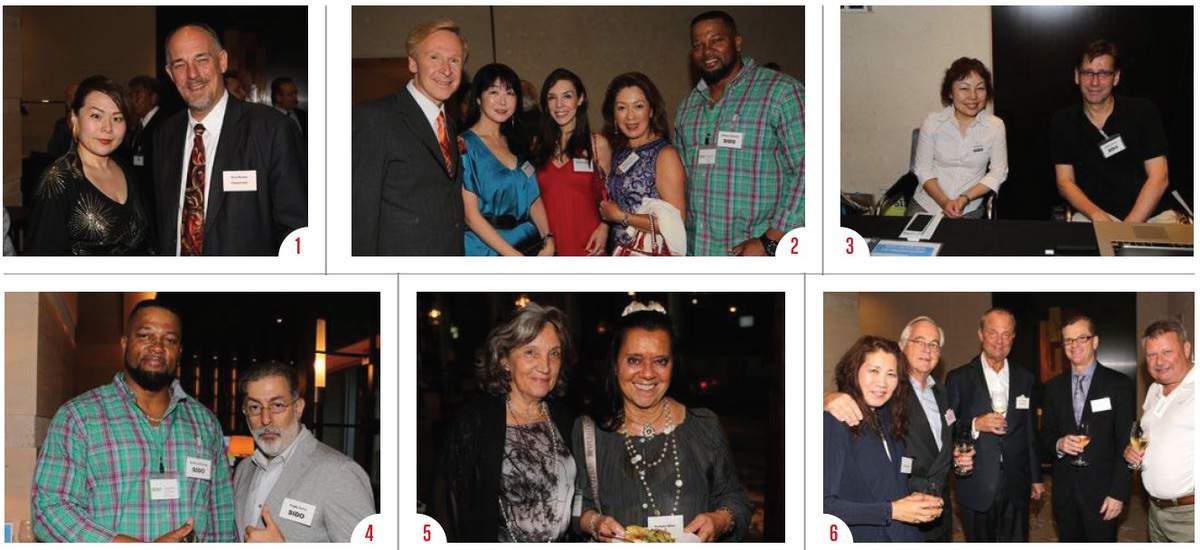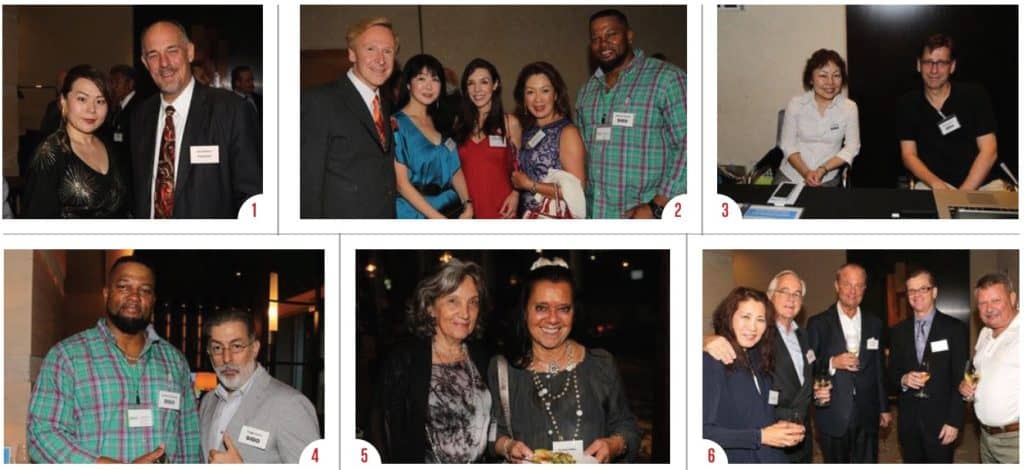 The cool chic lounge at Oakwood Premier's Tokyo Midtown was walI—to—wall with caring, generous people on one of Midtown's regular Thursday Wine Nights. The special occasion was a charity fundraiser organized by the YMCA in Japan. Money donated by the over 100 people there went to benefit the YMCA's handicapped children programs. There were interesting and informative speeches by the organization's executives—Asian Tigers' Managing Director Nick Masse, and Alex Miller. These were followed by the very talented opera singer Izumi Moiikawa who received standing ovations for her performances. Izumi's a friend who works with designer Junko Koshino and is always so helpful when I visit ]unko's boutique. Nick, who's involved with many charity efforts, told me the YMCA has 60-plus programs that help many causes. For more information, visit www.ymcajapan.org. Kudos to Oakwood's staff. The buffet service and ambiance, as always, couldn't have been better.
Tokyo, as we all know, is changing by the day. Happy to say most of the changes that include all kinds of new buildings, more nice parks, endless cultural events, sports stadiums and the like are really first class. What's even nicer is that there'll be a lot more as Japan prepares for the 2020 Olympics. One big change is happening in Roppongi. Once THE place for nightlife—thanks to the late great super developer, Minoru Mori, Mitsui, and other progressive thinkers, as well as dozens of museums, new restaurants, and theaters—Roppongi seems to be losing its rep. The hot spot for nightlife and Tokyo trendsetters, including foreigners, are the new "in" places in Shibuya, Shinjuku, and Nishi Azabu. I'm spending considerable time in Shibuya recently. It's just a 730 yen cab ride from my house, and I love people watching from one of these outdoor tables at the refurbished Segafredo.
*First published at the Tokyo Weekender
*Images Copyright: Tsukasa Shiga