Egyptian Charity Bazaar 2021
The annual Egyptian Charity Bazaar is always a colorful event and even in the midst of the Covid-19 pandemic, it did not disappoint. Held over an entire weekend and under strict hygiene protocols, an endless stream of guests, friends and supporters enjoyed an atmosphere of genuine Egyptian culture.
>>Japanese – Read Here<<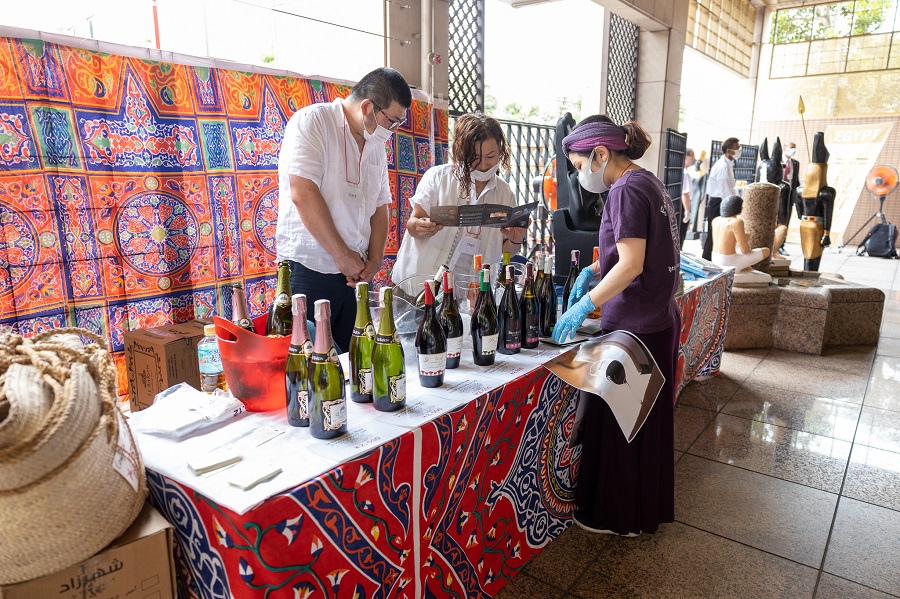 Bill Hersey always loved the Egyptian Bazaar with its authentic food, handicrafts, jewelry and music. lt always brought back beautiful memories of his many visits to Cairo, particularly its exotic and exciting Khan-Khalili Bazaar.
Ambassador Ayman Kamel and his spouse, Ghada Youssef, were the perfect hosts. With the help of the embassy staff and volunteers, they made sure that all guests felt comfortable and ready to reach into their purses to support a good cause.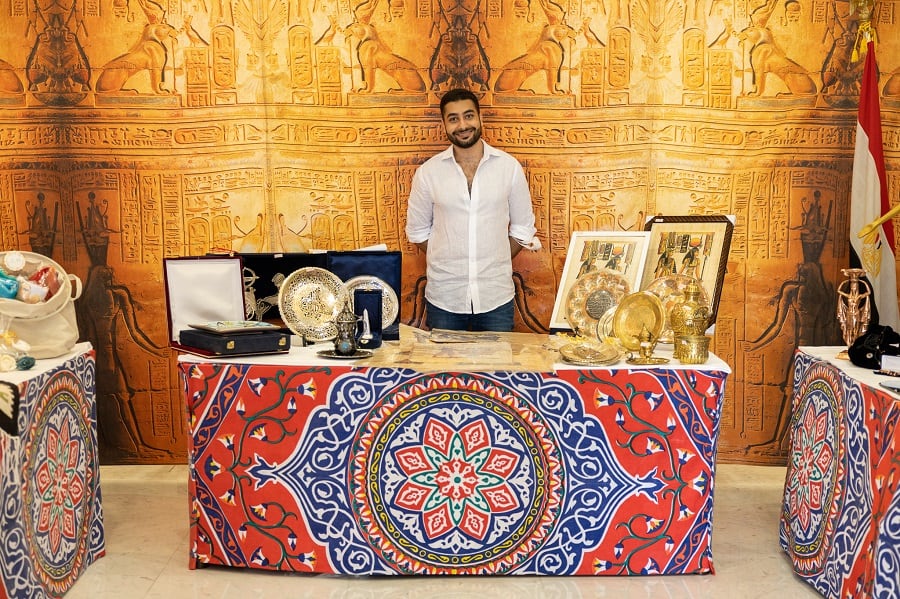 Ambassador Kamel took extra time to talk to his guests to promote his country and the work of the Embassy in Japan under these difficult circumstances. For the readers of the Tokyo Weekender magazine he had a special message:
"As the new year 2020 unfolded, the threat of the novel COVID 19 arose, challenging us in many ways and forcing humankind to change our habits. Nevertheless, we have tried to stay resilient in the face of these difficult circumstances, which taught us to be more grateful for the meaning and purpose of life.
Someday, we will look back on this crisis, and it will be just a memory, but one that will have given us more than it has taken."
This year's Egyptian Bazaar welcomed many special guests, including several Ambassadors of the diplomatic community in Tokyo. Also in attendance was Mrs. Kono, wife of former Foreign Minister Taro Kono, who expressed her support for the work of Ambassador Kamel and his Embassy.
Congratulations to the Ambassador, his wife and his hard-working staff at the Embassy of Egypt.
Visit: Embassy of Egypt Tokyo