[EVENT] Satoshi Kako Exhibition
Picture book writer Satoshi Kako has produced many picture books such as "Daruma-chan" series, "Karasu no Panya-san – Bakery by Crows", "Dorobougakko- Robber's school ", and "Otamajakushi 101-chan – tadpole 100". These picture books have learning, creativity, and novelty hidden in the fun, and even adults are fascinated by them. Until he died in 2018 at the age of 92, he left over 600 works, many of which are still being read for generations.
In this exhibition, oil paintings drawn by Satoshi Kako in his youth, picture-story shows during the "Settlement Activities" which is a type of postwar volunteer movement that became the starting point of his creation, and original picture books that have never appeared in the world.
At the same time, valuable works and materials, including masterpieces from the early years to the later years, are gathered together. A person named "Kako Satoshi" unravels the feelings he wanted to convey in the future through picture books from his life and the world of his works.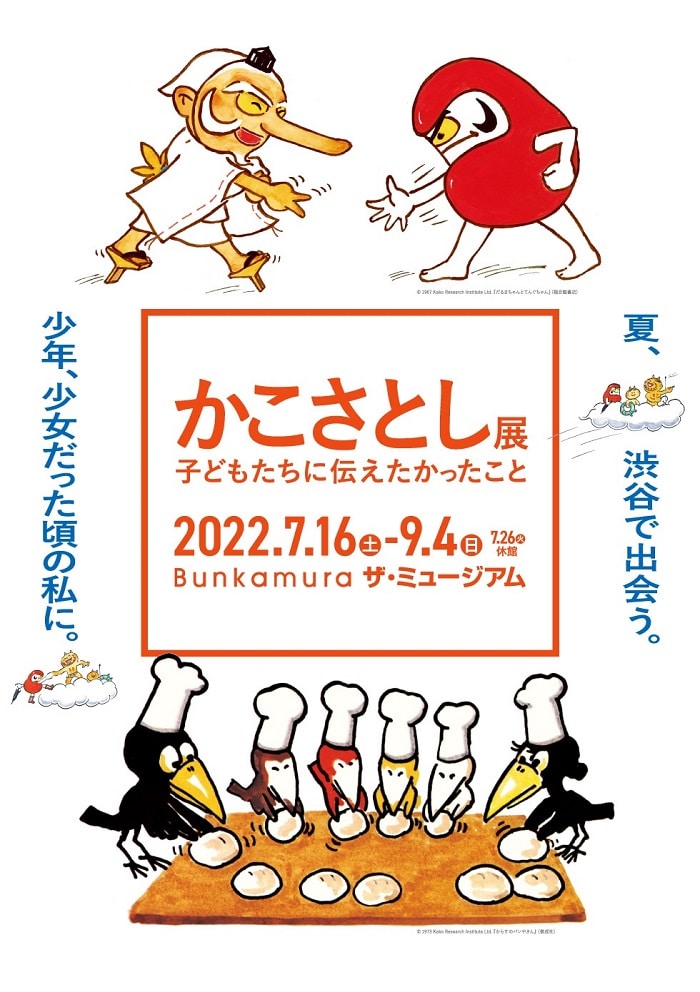 This is an exhibition that both children reading Kako Satoshi's picture books and adults who once read the picture books can enjoy.
Title: What I wanted to tell the children
Date: July 16th (Sat) -September 4th (Sun), 2022 * Closed: July 26th (Tue)
Location: Bunkamura The Museum: 2-24-1, Dogenzaka, Shibuya-ku, Tokyo 150-8507 B1F