Farewell to Ambassador of the Kingdom of the Netherlands to Japan
We bid farewell to the Ambassador of the Kingdom of the Netherlands to Japan, Peter van der Vliet, and Mrs. Joan Mitchell van der Vliet.
Ambassador van der Vliet, who had been in Japan for four years, completed his mission and has left for a new posting as Ambassador to South Korea.
It has not been an easy four years as the extremely difficult situation of the new coronavirus continued for a long time. Meanwhile, the Tokyo 2020 Olympic and Paralympic Games were held in 2021, and the Dutch team achieved excellent results. Furthermore, as the representative of a pioneering country in terms of LGBTQ and diversity, his comments and advice given to Japan had a great impact.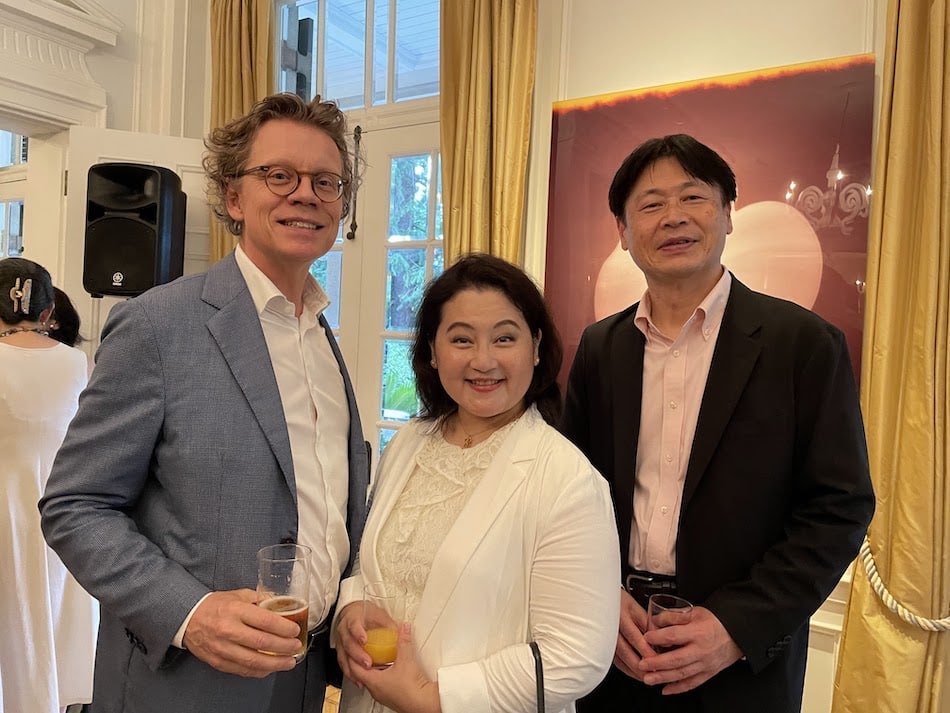 Mrs. Mitchell was involved in charity activities including assistance to Ukraine, support for children, and the promotion of Japanese culture in Europe.
Before van der Vliet and Mitchell left Japan, a farewell party was held at their official residence of the Dutch ambassador on 19 July and many people from all walks of life gathered to celebrate their time in Japan.
Ambassador van der Vliet will next serve as the Ambassador of the Netherlands to South Korea. South Korea is very close to Japan and we hope that it will help them to remember their time spent here. We look forward to seeing the Ambassador and his wife visit Japan again.