International Cultural Exchange Party 'SUMO' Held. Enjoy Japan's National Sport!
Sumo wrestling is the national sport of Japan. Although it is an ancient Japanese sport with a long history, it is still deeply loved by the Japanese people and continues to be loved by people around the world. There are many young people from Mongolia and other countries who want to become sumo wrestlers and enter sumo stables.
This event was planned and managed by Akira Nagai, a former sumo wrestler who served as an adviser to the parliamentary federation seeking the development of bipartisan sumo wrestling, with the aim of further spreading and internationalizing sumo culture.
At this event, former sumo wrestlers were assembled and a ring was created in the venue, where the wrestlers actually wrestled with each other and performed various techniques. Of course, sumo wrestlers have manners that can be called aesthetics, which have been cultivated since ancient times in Japan. Etiquette in the ring and forbidden moves were also shown. All explanations were given in polite English so that even foreigners could understand.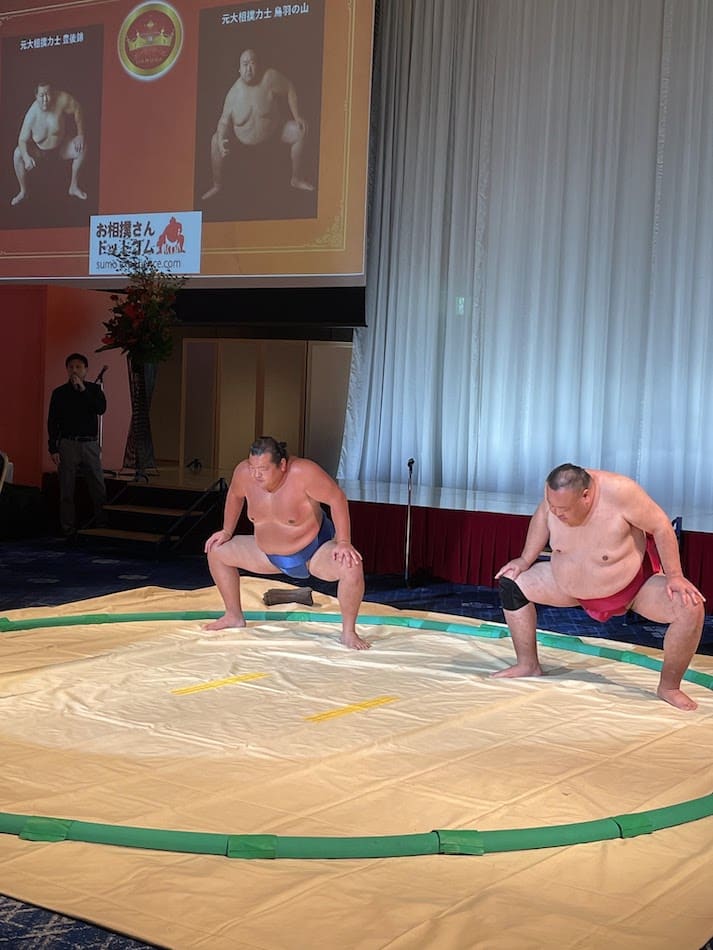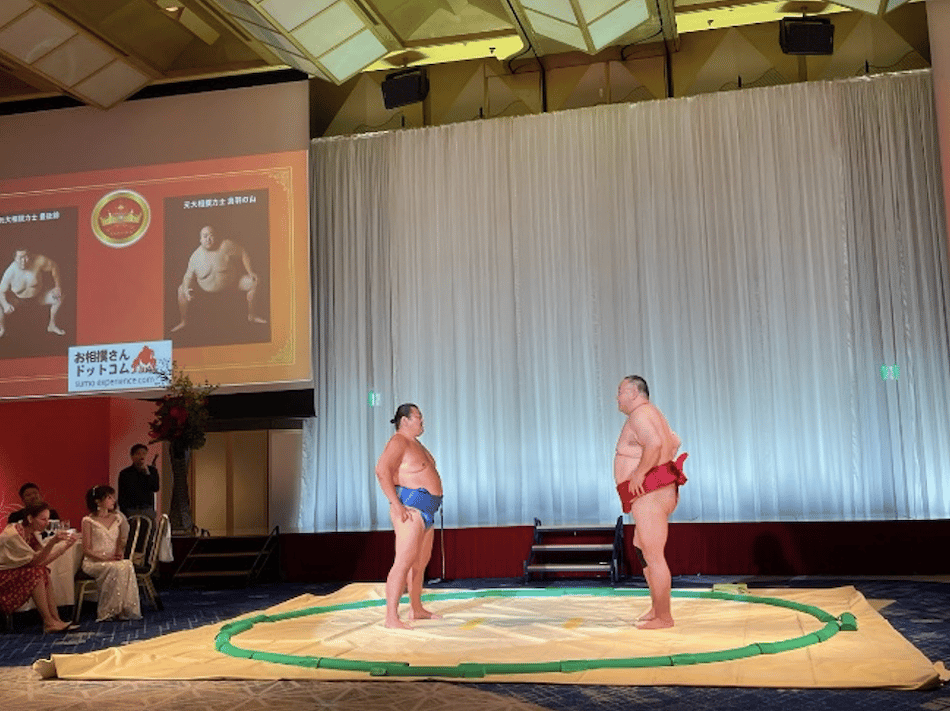 Afterward, the participants who gathered at the venue wore sumo wrestler costumes and played sumo. At first, they were hesitant to participate, but everyone was excited, and many men participated and took sumo seriously. The son of the Lebanese ambassador to Japan volunteered to participate, and even though he was retired, he gave the trained wrestlers a good fight. This was a long sumo wrestling event, but neither man gave up, and it became a power sumo wrestling. At the end, the son of the Lebanese ambassador to Japan showed off his power and youthfulness and won with a technique — just like in real sumo wrestling! Next, a wrestler who is in the top 10 of wrestling in Japan also participated. The competition was serious, and the venue was once again excited by the matches.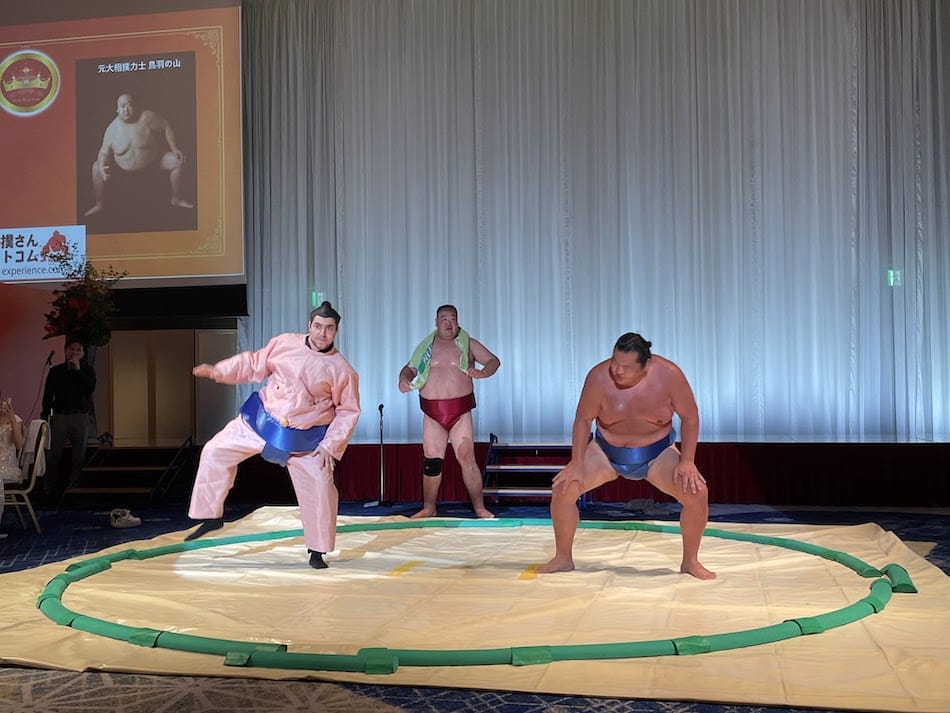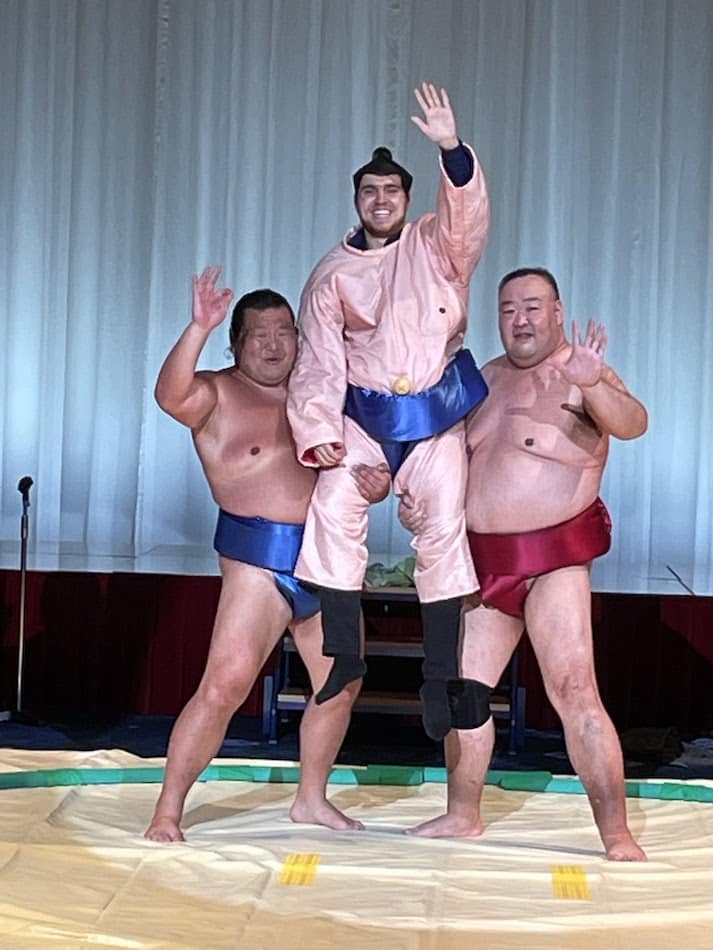 At the end, each of them took a commemorative photo with the sumo wrestler. In a real ring, women are not allowed, but here everyone entered the ring and posed with the sumo wrestler.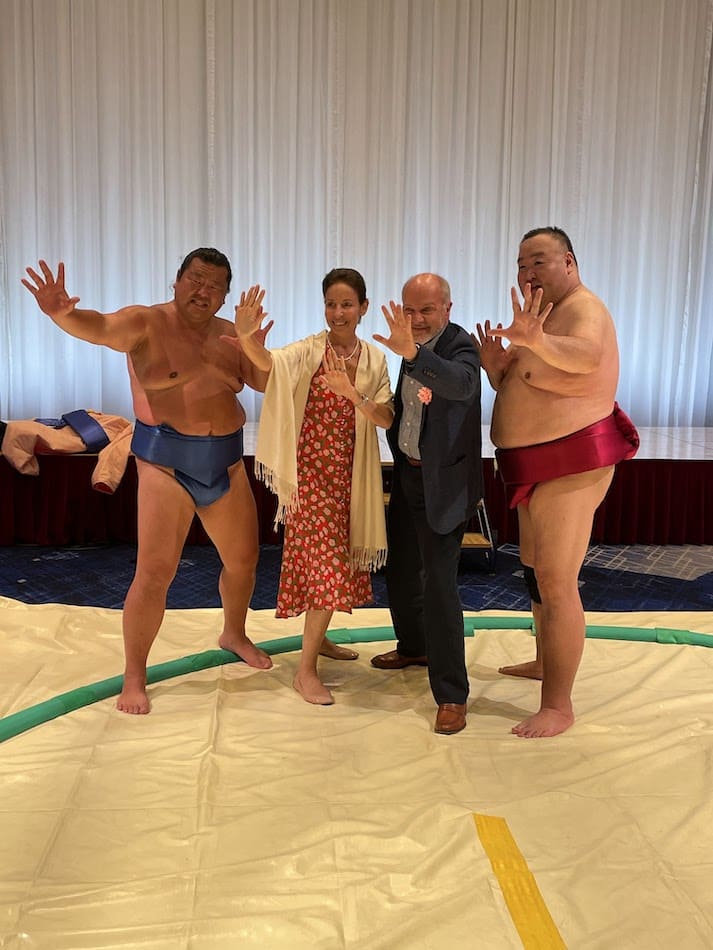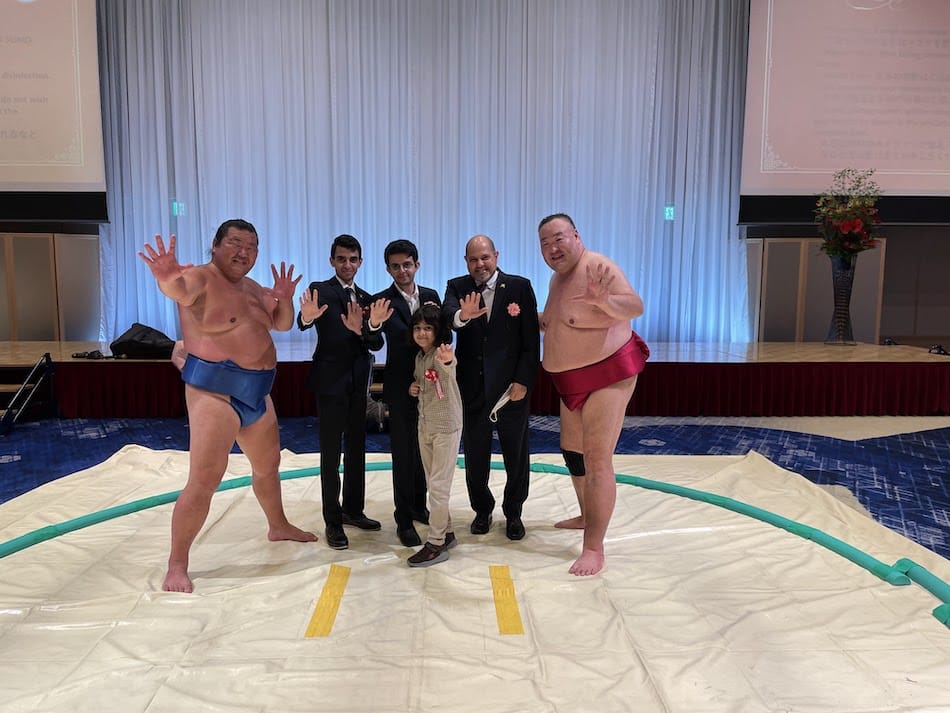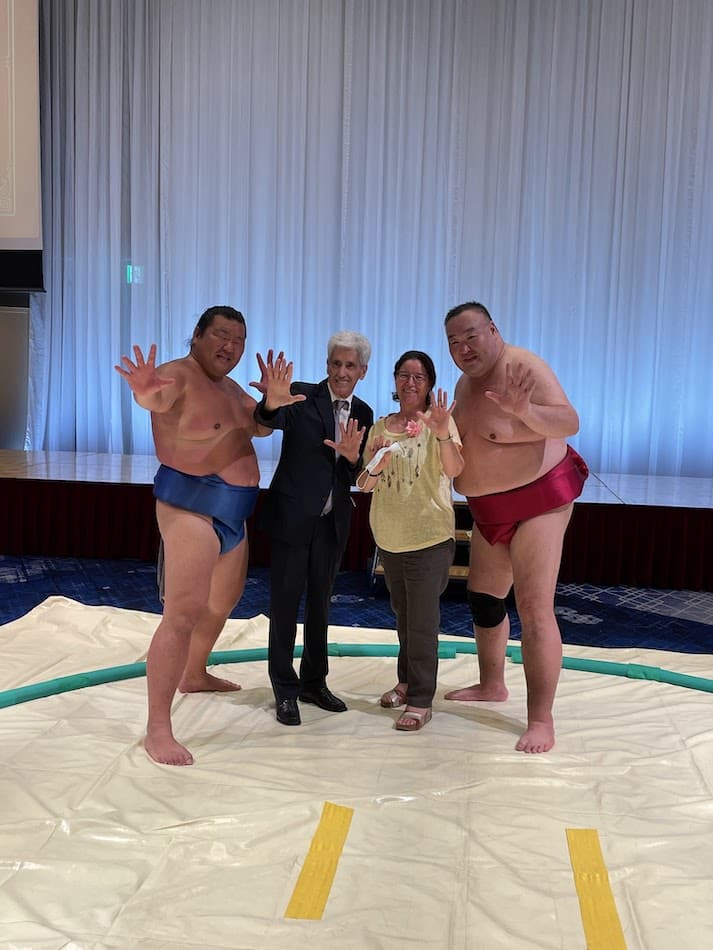 Sumo has become so global that it can no longer be called a Japanese sport. However, the aesthetic is protected, and it can be said that it is at the heart of the Japanese people.
I hope that Mr. Akira Nagai, who has sumo wrestling experience, will continue to play an active role in spreading true sumo to the world.
Read also,
A Front Seat in Sumo Wrestling