Whitney Mercilus, NFL Ambassador to Japan
We had the opportunity to talk with Whitney Mercilus during his four-day-trip to Japan. We sat down at the Yamano Hall in Shinjuku, where preperations were in progress for hosting Miss Universe Japan. Whitney was here for a photoshoot in traditional Japanese kimonos and to meet with Kimono Mom, who has a wide following in the U.S.
We talked about the highlights of his tour visiting Tokyo, Osaka, and Kyoto. He enjoyed the contrast between the hustle-and-bustle of Tokyo with the laidback attitude of Osaka. For Kyoto, the hidden alleyways full of places to discover and elaborate preparation and fresh ingredients of kaiseki were the highlights. He hopes to visit the southern islands of Okinawa during his next visit to Japan, especially to try the local habushu.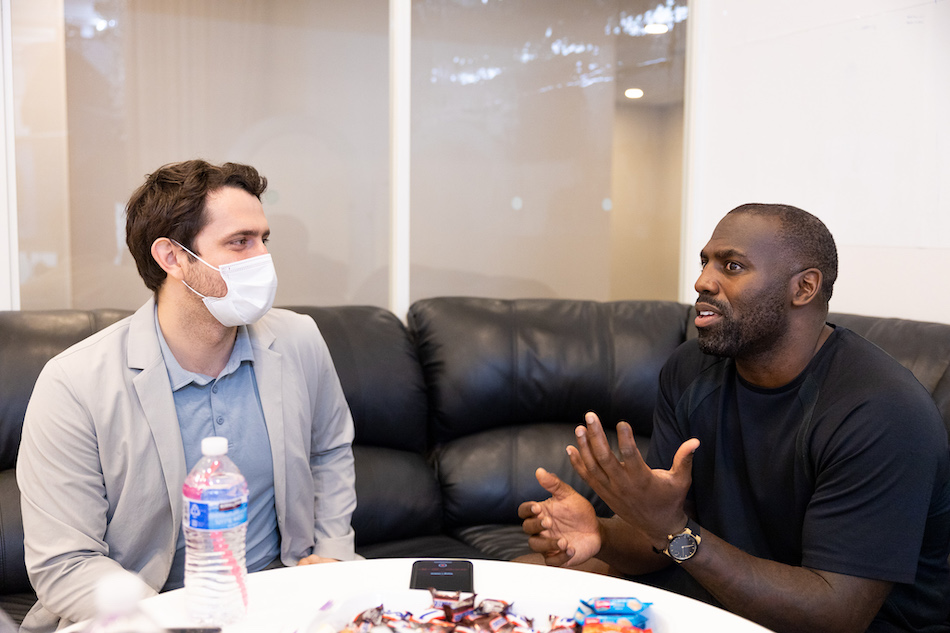 Whitney has always wanted to visit Japan since hearing stories from his Japanese girlfriend and her family. Of course, a former All-American, NFL football player being followed with a camera crew will draw some attention in the streets of Tokyo and Kansai.
Whitney drew a fascinating comparison between the importance in Japanese culture of mastering one's craft to his own experience practicing and training as an NFL linebacker.  He appreciated the importance of hard-work and dedication to success as something shared between both professional athletes and talented artisans. 
Of course, the opportunity to wear an authentic kimono alongside Kimono Mom was one of the highlights of his trip. Whitney appreciated the power of wearing the historical garment of Japan as a form of cultural exchange and mutual cultural appreciation – especially the kimono of a famous sumo wrestler, with such a powerful story and lineage interwoven through the garment.  Whitney and Moe took a great series of photographs together which highlight the power of international exchange.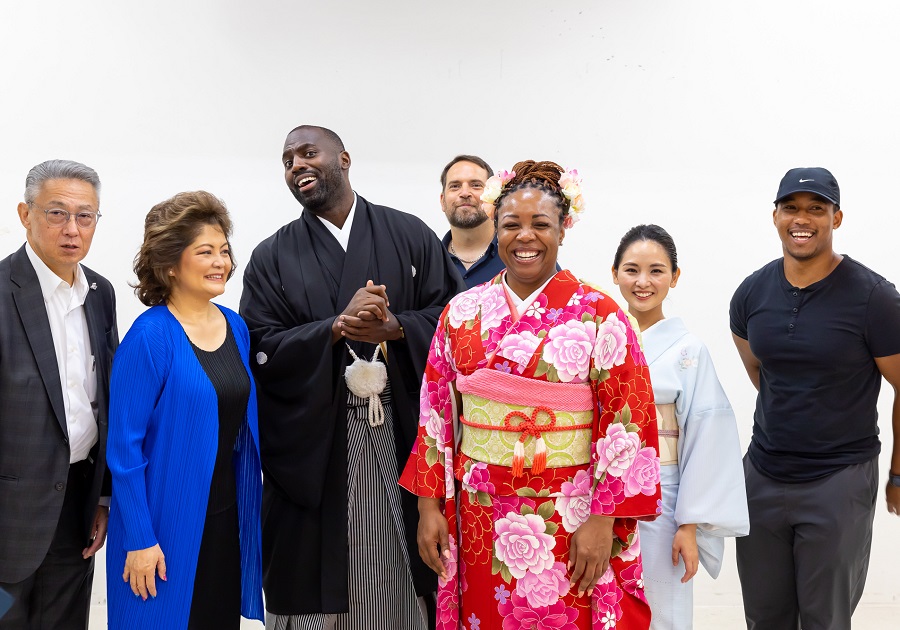 We talked about his experience carving up and breaking down a tuna at the Osaka morning fish market.  While many visitors to Japan visit Tokyo's Tsukiji and Toyosu fish markets to experience Japan's incredible seafood-based culinary culture, few get the opportunity to participate hands-on in processing a freshly-caught fish.  Whitney appreciated learning about the fish auctions in Japan.  Perhaps the shops can charge a premium price for fish prepared by an NFL legend!
Whitney is a great ambassador for America and the NFL to Japan, as he was joyous, gracious, and possessed sharp insights into Japanese society after only a few days in the country. He has a great respect for Japan and Japanese people, and plans to come back to visit as soon as possible.
Check Whitney Mercilus on instagram
Read also,