International Women's Day Celebration at the Jamaican Embassy in Japan
Message from Jamaica, a country where women play an active role.
International Women's Day Celebration.

"JAMAICAN WOMEN HOLDING UP MORE THAN HALF THE SKY"
Celebrating the Contribution of Jamaican Women to 60 Years of Nation-building
March 8th is International Women's Day designated by the United Nations. So throughout the month of March, events related to International Women's Day were held in various places in Japan.
In commemoration of International Women's Day and Jamaica's 60th Anniversary of Independence, the Embassy of Jamaica in Japan mounted an exhibition under the title: "Jamaican Women Holding Up More Than Half Sky".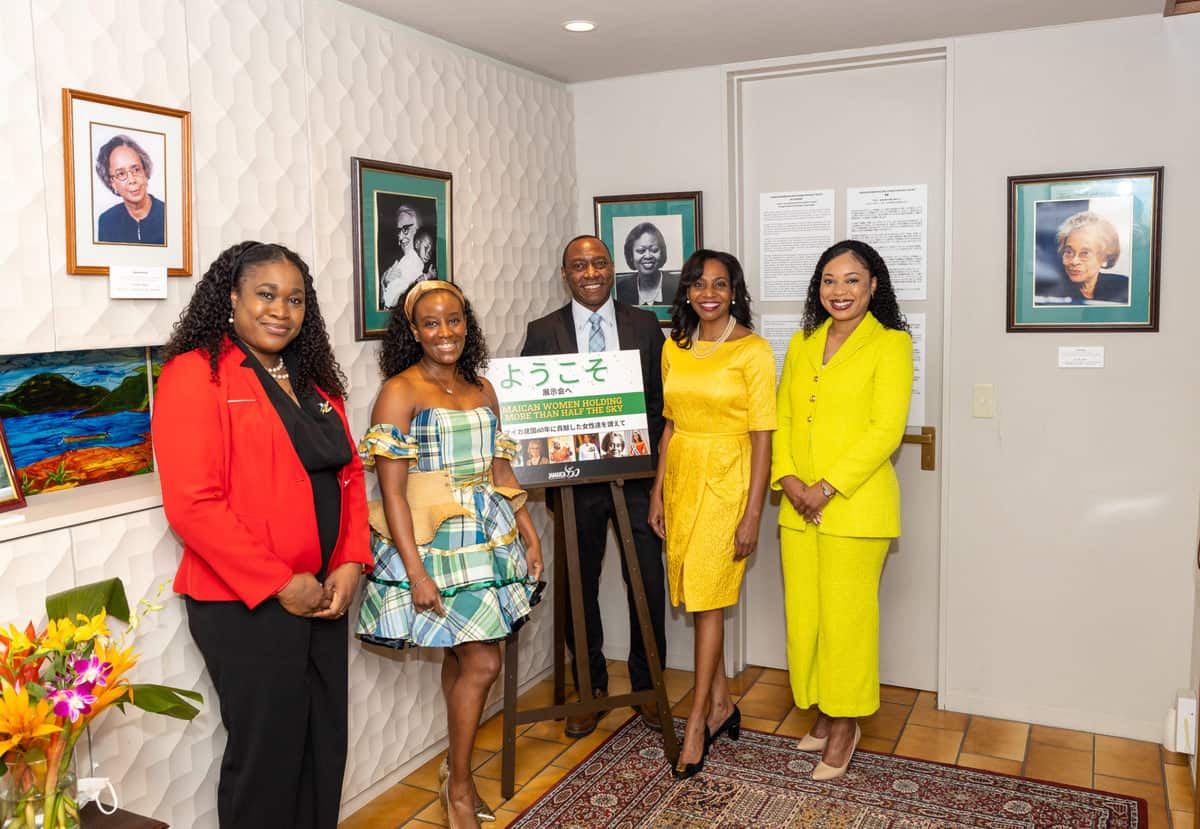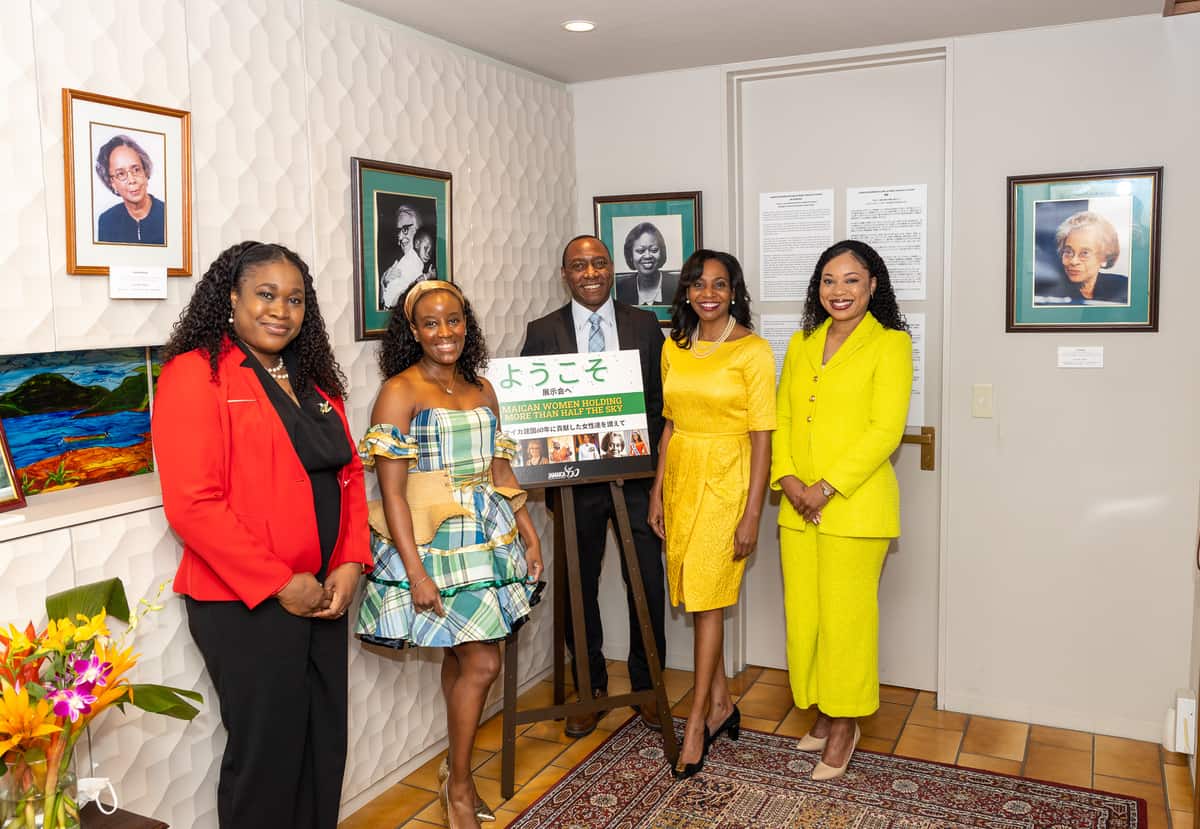 Attendees at the exhibition's opening event included, Mrs Masako Mori from Upper House, who is also the Special Advisor to the Prime Minister on Women's Empowerment; Ms Sachiko Imoto, Senior Vice President at JICA; Ambassador Mitsuko SHINO, Chief of Protocol from the Japanese Ministry of Foreign Affairs, and the female ambassadors of Samoa, Mexico, Ghana and Kenya to Japan.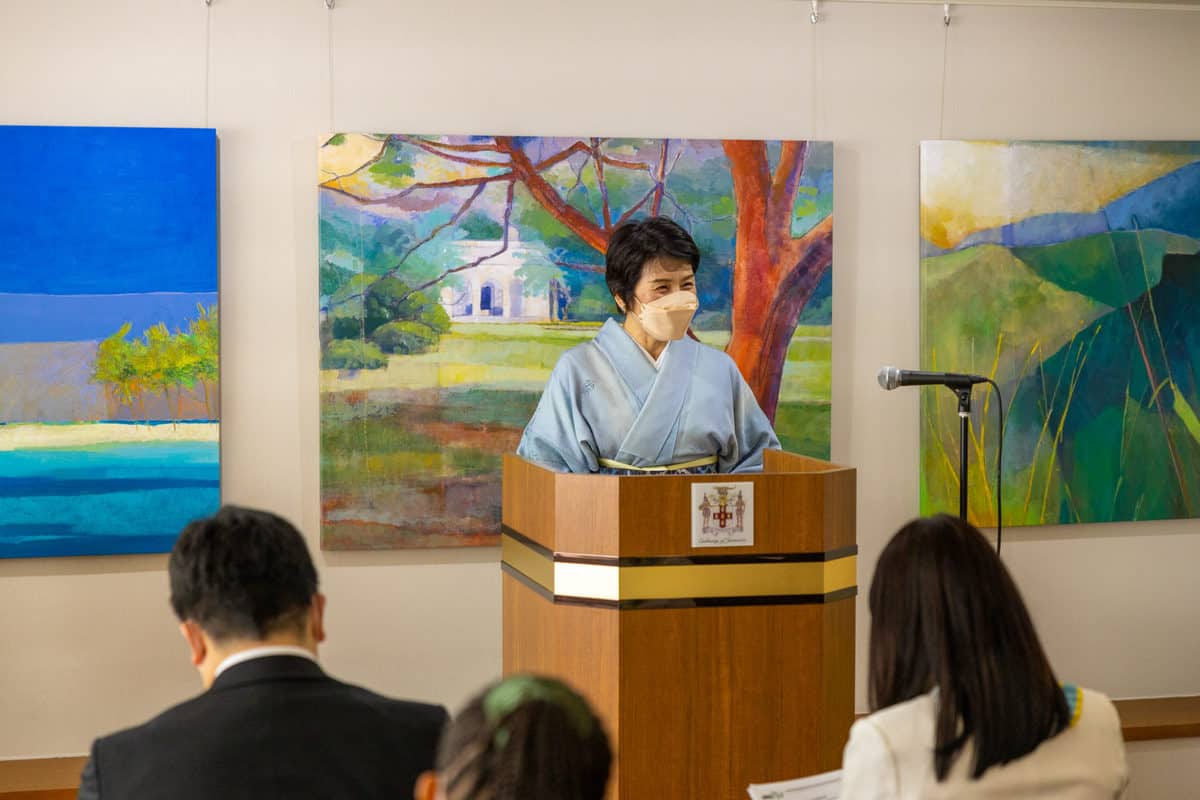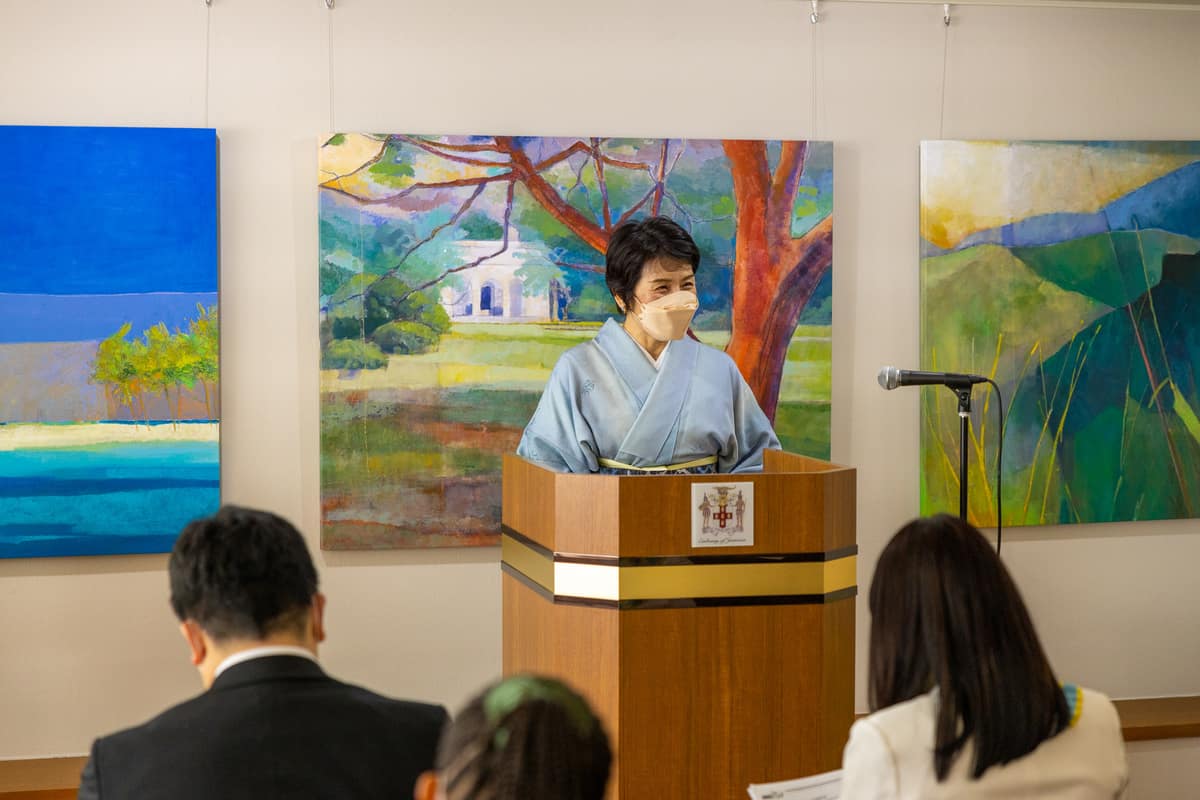 Jamaica has attracted worldwide attention as a country where women play an active role, especially at the managerial level. The percentage of female managers is 56.7% (ILO Data from 2016-2022), which is a fairly high percentage among countries around the world. This puts Jamaica in the top 10 of countries globally. Japan is ranked 96th, with the percentage of female managers standing at 11.1%.
The prominent women introduced by the Embassy of Jamaica are of various races, each possessing a unique background. Looking at their careers and photographs, guests were amazed at the variety of women. What caught the eye of the guests was the presence of Mrs Antonette Wemyss Gorman, the first female Jamaican Defence Force Chief of Defence Staff. While building her military career, Antonette Wemyss Gorman also had her son, family life and is active in parenting.
Jamaica's Ministry of Foreign Affairs is also a workplace where women can be active, and there are currently 7 female ambassadors. H.E. Ms Shorna-Kay Richards, Ambassador of Jamaica to Japan, is one of them. She is an excellent diplomat and has contributed significantly to bringing peace to the world throughout her career. Her diplomatic skills have also drawn attention in Japan. As a woman, there are no limitations to what she can do.
What I felt after attending this event was that Jamaica is a place where individuals can achieve success based on their merit. Regardless of people's backgrounds, gender or race, Jamaica will emphasize: "the qualities and abilities of the person".
In other words, "diversity and inclusion", which are now globally regarded as important topics, have already been put into practice in Jamaica and accepted by society.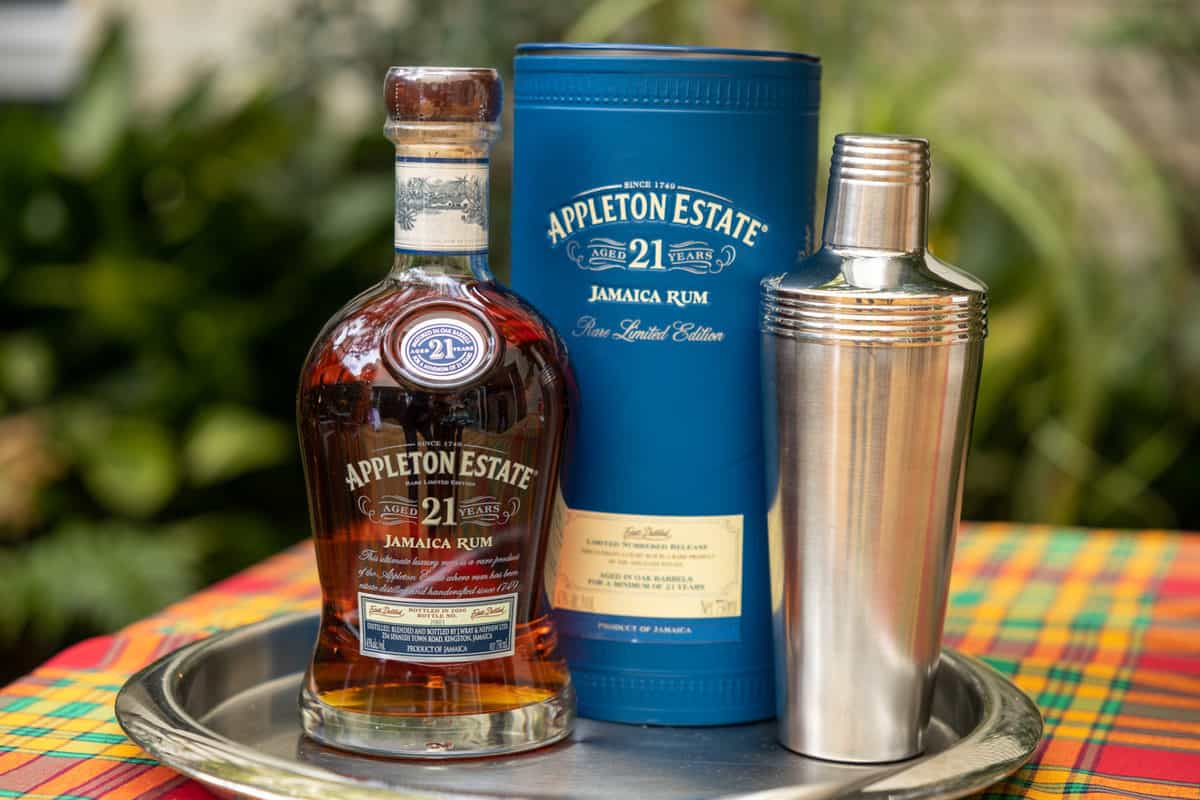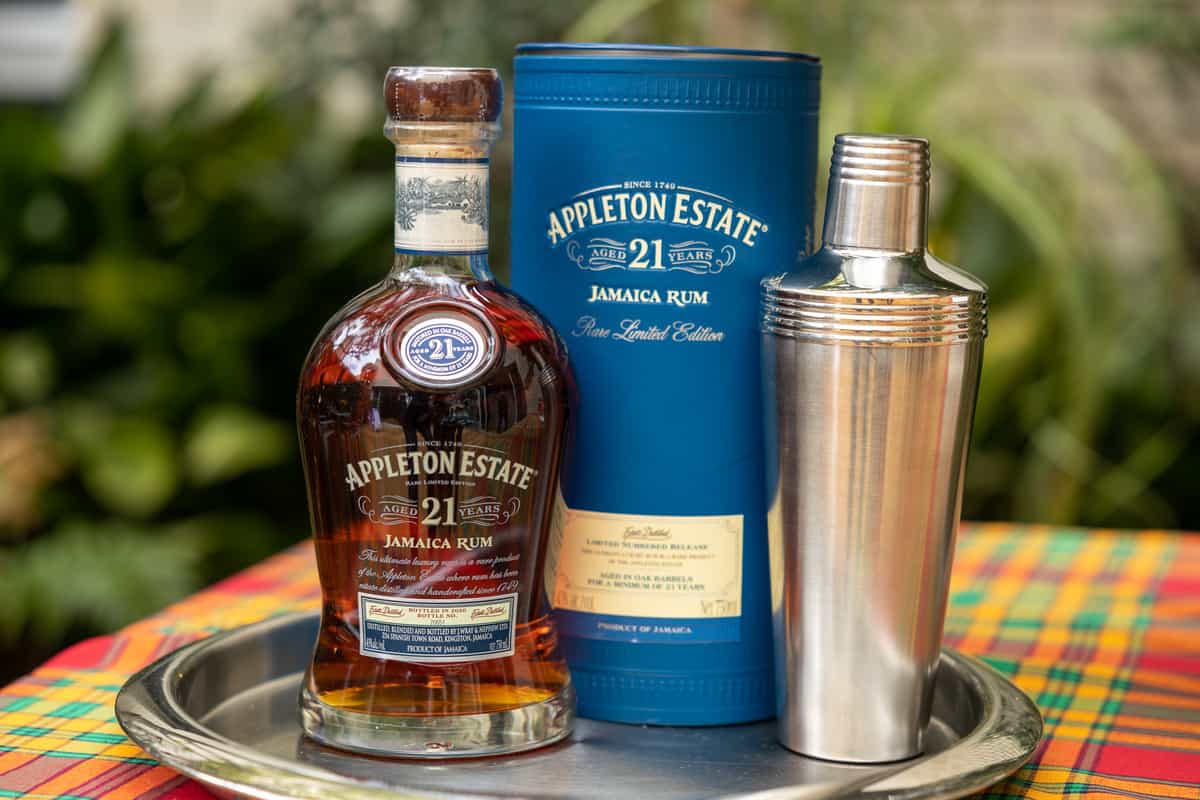 Even in Japan, the promotion of women is emphasized, but it is still far from ideal. We hope that Ambassador Richards and the Embassy of Jamaica will continue to hold events focusing on the activities of young Japanese women to inspire them.
At the end of the event, guests were served the Jamaican Rum cocktail, made by Ambassador Richards. The cocktail, Rum Punch, is so delicious that you may find yourself reaching for two or three glasses causing you to become slightly tipsy! With a cocktail made from the secret recipe unique to the female ambassador, the participants – mostly women – deepened their friendship, and this meaningful event ended peacefully.
For more information visit: Jamaican Embassy in Japan
Read also: