The Omani Ambassador To Japan Discusses Oman's Rich Cultural Heritage And Its Strong Affiliation With Japan
H.E. Dr. Mohammed Said Al Busaidi is the current Ambassador of the Sultanate of Oman to Japan. He is also Oman's non-resident Ambassador to Australia and New Zealand. In this interview he discusses Oman's rich history and cultural heritage, some of his favorite aspects of Japanese culture, as well as some of the steps Oman is taking to become more sustainable while strengthening its affiliation with Japan.
Q: What is your diplomatic mission in Japan?
Basically, to make lots of friends. Historically, Oman is a seafaring nation. There was lots of engagement in maritime trade due to its strategic position between Southwest Asia and Africa, so we've always had friends across the globe, from the United States to Asia to Europe. Actually, one of the first ever ambassador to the United States was from Oman in 1840. We have a famous painting of him in the United States.
We have a very unique relationship with Japan. Diplomatic relations were established in 1972, which makes this year our 50thanniversary. Oman and Japan share a deep-rooted relationship that dates back 400 years. Oman is very similar to Japan in terms of their policy towards peace and unity. In fact, Oman has made its mark as one of the most stable, peaceful and progressive countries in the Middle East, and it has also played a role as a mediator in various conflicts in the region while remaining an oasis of peace.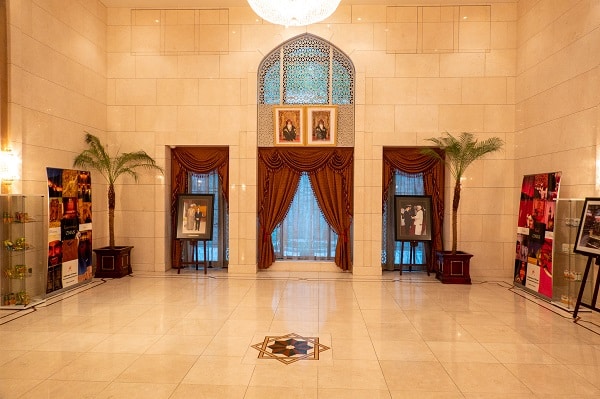 Oman is also working hard to diversify its economy. We're expanding our non-oil, as well as our oil, gas and hydrocarbon economies. Japan is one of Oman's biggest trading partners. Imports from Japan for automobiles, trucks, machinery, and electronics have grown steadily. We are hoping to expand our partnership with Japan, primarily in the fields of investment, business, trade and economic exchange.
Q: Did you study Japanese when you were younger?
Unfortunately not. If I had known I would become an ambassador here, I would have studied Japanese. Ever since coming to Japan, I've been trying to learn the language. I've managed to learn a few words with the help of my colleagues, but I haven't managed to learn enough of the language to be able to speak it.
Q: How has the agriculture and seafood exports to Japan evolved in the last decades.
Oman's growing population, thriving economy and profile as a popular tourist destination has increased the demand for quality food products. Economically, the seafood industry in Oman has a lot of untapped potential and we're starting to focus more on this. A company called Fisheries Development of Oman (FDO) has been established, and it's spearheading all the efforts in this area. In addition to our natural seafood resources, they're focusing on aquaculture by building seafood farms that have the potential to produce a high quality and a large volume of seafood products, particularly shellfish and prawns. Oman has a rich marine biodiversity with more than 3,000 kilometers of coastline along the Indian Ocean.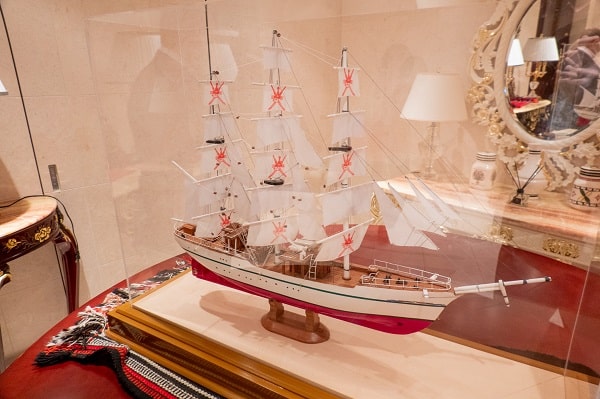 Farming is another industry that is being developed and we look forward to sharing our progress with our Japanese friends while learning from their technology. Oman is ranked 32nd in the world in the food production index. Oman is mostly an arid country with little precipitation. As such, we use our resources wisely when trying to meet our needs. The increased use of advanced farming technologies and conducive government policies supporting domestic crop production are some of the factors driving market growth in the country. Currently, a big challenge is access to irrigation water, although technology can play an important role in using less water and recycling water for irrigation of crops.
Last week, the Omani government pledged to reach net-zero carbon emissions by 2050. We've also announced a number of commitments to various companies, including a green hydrogen company. Oman is planning to build a hydrocarbon-centric economy by 2040, with an expected annual production of 30 GW of green and blue hydrogen by 2040. Oman is probably going to be one of the major producers of green hydrogen in the world, and we'll probably be supplying countries like Japan and others. At present, over 50,000 square kilometers have been allocated for green hydrogen production.
Q: What are your favorite places in your hometown and where would you recommend to Japanese tourists?
We always say that Oman is one of the best-kept secrets—it's beautiful. Oman is a unique and fascinating country with lots to offer, including the Omani heritage, delicious food and a rich culture, as well as magnificent urban centers, such as the capital city Muscat. A whole month would not be enough to explore Oman. There's so much to explore in the country's natural places as well, including its wildlife.
Q: Are there any special places in Tokyo or Japan that you would recommend—you mentioned that the coastline reminds you of home?
I look at the people and they're very similar. Japanese people are humble, nice and friendly. The more you immerse yourself in Japanese culture, and the closer you become to the people, the more you will see the brighter side of the culture, because of their generosity. In terms of places, I highly recommend Mount Fuji in Yamanashi. It's a bit higher than the mountain Jebel Akhdar in Oman, which is three kilometers in height. Sometimes in the winter there's snow on the top of Jebel Akhdar, but you can't see the snowcap like you can on Mount Fuji. It's not a volcanic mountain, it's more of a plateau.
Q: How about famous Omani foods, do you have a favorite recipe?
Recently, I asked a small company in Oman to provide us with samples of their products. I'm hoping to introduce Japanese business people to these wonderful products because in Oman we have incredibly high standards in what we produce and manufacture. Hopefully an importer in Japan will sign a contract with the manufacturer or producer in Oman to start importing Omani products to Japan. I'm hoping that this will bring the two countries even closer. Our National Day was on November 18, during which I set up a display of these samples, which will then remain in place for a few months.
When it comes to Omani food, there are so many amazing dishes. Some of the recipes are hundreds of years old. One of my favorite recipes is called shuwa, which is slow-cooked, marinated lamb or goat. This delicacy is usually prepared during festivals and special occasions. The meat is rubbed with fermented date vinegar and spices and wrapped with banana or palm leaves, and then placed in a special type of bag made of organic material. Meanwhile, the oven is prepared by placing a drum or metal container in a pit. A fire is lit inside the container and then the bag containing the meat is placed inside. The container is then sealed with a lid and the pit is covered. The meat is slow-cooked for 24 to 48 hours.
We thank Ambassador Al Busaidi for this interview.
Read also