[Interview] with H. E. Mr. Roberto Seminario, Peruvian Ambassador to Japan
PERUVIAN AMBASSADOR INTERVIEW: April 4th, 2022 held at the Peruvian Embassy in Tokyo
Please tell us about your mission as the new Ambassador to Japan
I would like to start this interview by thanking you for giving me this opportunity to address your public. It is a pleasure and honor to serve my country at a time when there are many opportunities for strengthening relations with Japan. In the course of the next few years, there are significant events that will mark the bilateral agenda. The first of them will be the celebration in 2023 the 150th anniversary of the establishment of bilateral relations. Peru is the first country in Latin America with which it agreed to maintain diplomatic relations. Our nation will host the APEC meetings in 2024, and high-level Japanese officials are expected to visit Peru. In 2025, when Japan will host Expo 2025 Osaka, expect high-level Peruvian authorities to come to your country. We hope that distorted work dynamics and face-to-face meetings caused by COVID 19 pandemic will be restored this year.
How do you see the recent development of Peru and Japan relations?
In my opinion, significant political work has been done to promote collaboration in multilateral mechanisms and the search for convergence on bilateral issues of interest to both countries. The economic agenda has been promoted to some degree, encouraging trade and investment flows, including opening new markets for Peruvian products. This, together with tourism and cultural diplomacy, is part of the integrated vision of public diplomacy.
Nevertheless, I find that there is still much room to work on enriching the bilateral agenda taking into consideration that Peru and Japan are strategic partners. We shared vital interests and values such as the preservation and promotion of political and economic freedoms; support for human rights and democratic institutions; and, the expansion of prosperity for the people of both countries and the international community as a whole.
In this regard, our actions will be guided by a comprehensive medium- and long­ term vision aimed at rediscovering the bilateral relationship, generating a broader and deeper bond that will allow overcoming the "comfort zone" in which both countries find themselves after having built a solid relationship of friendship for almost 150 years.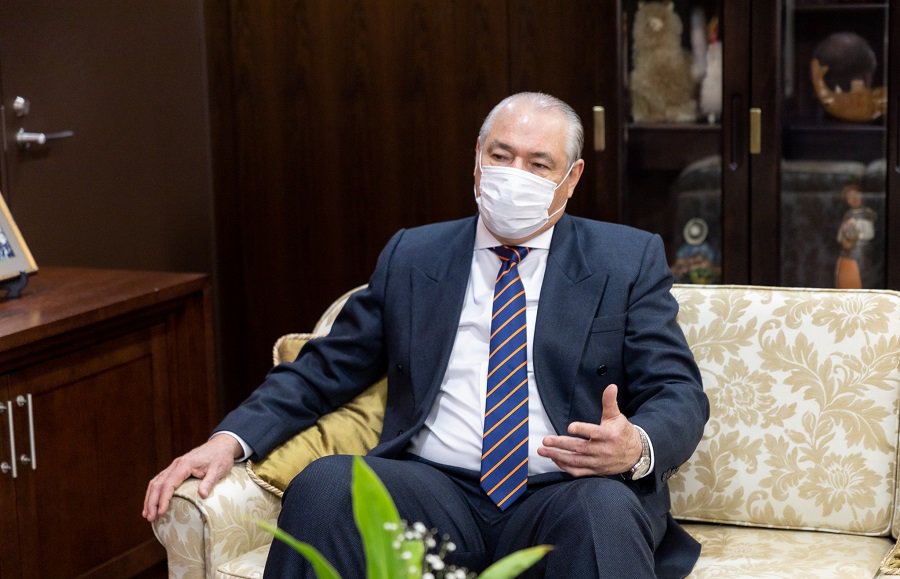 What areas of focus and opportunities do you foresee to strengthen the Peru and Japan relationship?
The Japanese contribution to the development of Peru through investments in the mining sector and transport infrastructure is undeniable, but these have not been developed to their full potential, taking into account the friendly legal framework offered by Peru, which among others provides:
Non-discriminatory treatment: the foreign investor receives the same treatment as the national investor.
Unrestricted access to most economic sectors.
Free movement of capital.
Free competition.
Guarantee to private property.
Freedom to acquire shares from nationals.
Freedom to access internal and external credit.
Access to international dispute resolution mechanisms.
The 2021-2022 project portfolio includes investments of 8.9 billion dollars in areas such as sanitation, energy, communications, health, and education, as well as those already mentioned in mining and transportation.
On the other hand, in Peru, there is an emergence of the middle classes that demand goods and services, and retail sales have expanded. Some Japanese companies are operating in this field, such as Komonoya and Miniso, as well as opportunities in the booming agro-export sector.
What are the key industries where you see the future potential?
I will start by telling you that we will always welcome Japanese businessmen with open arms and that Peru is the land of opportunities. We have a good relationship and good momentum.
Having said that, there are many, many, areas for further collaboration. Currently, the strongest areas are mining, motor vehicles, heavy machinery, and food and agriculture. But in the future, we can collaborate in advanced technologies in many areas such as fintech and start-ups. Also, from science and technology to energy
Could you please talk about products which are exported from Peru to Japan?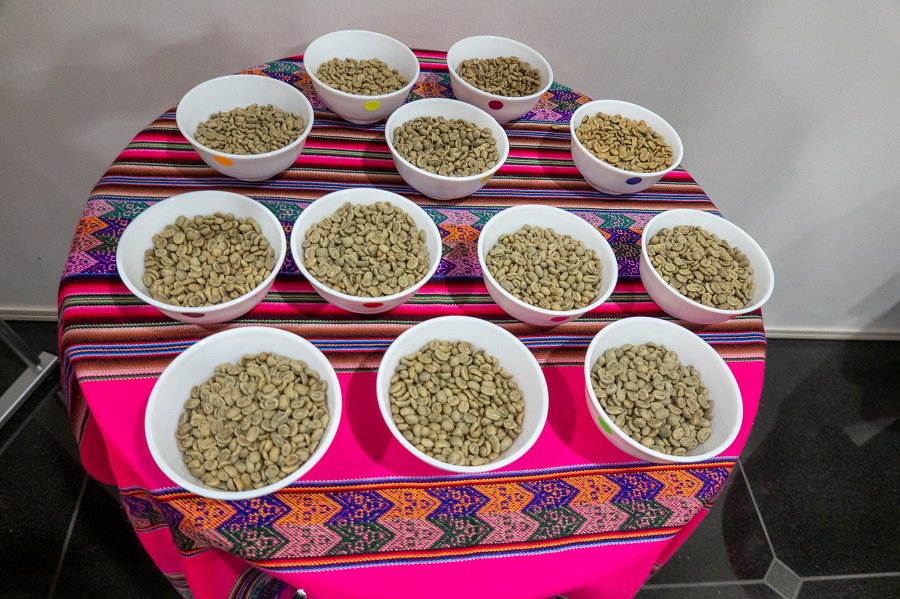 Peru has a variety of products exported to Japan. Among them, we can find minerals such as copper, zinc, iron, and natural gas. We also export fish meal, cuttlefish, squid, and trout. Just to mention 20 of the main Peruvian products.
Regarding fruits and vegetables that are sold in the Japanese market, we may find asparagus, mangoes, bananas, avocados, strawberries, cocoa, coffee, camu camu, artichoke, corn, lucuma, dried capsicums, satsuma mandarin.
Of the total number of products exported, only a few are available fresh such as asparagus, Kent mangoes, Cavendish Valery bananas, Hass avocados, and Satsuma mandarins. Regarding this last product that I mention, there is an interesting story to mention on how we started to produce it in Peru. As you know, the Japanese migration to Peru started 123 ago. When they arrived in Peru, they brought their traditions, and cultural heritage but also some products from Japan that they wanted to continue enjoying in their new home, one of those was the Satsuma Mandarine. More than a century later, this fruit is returning to Japan from Peru enriched with more flavor and sweetness.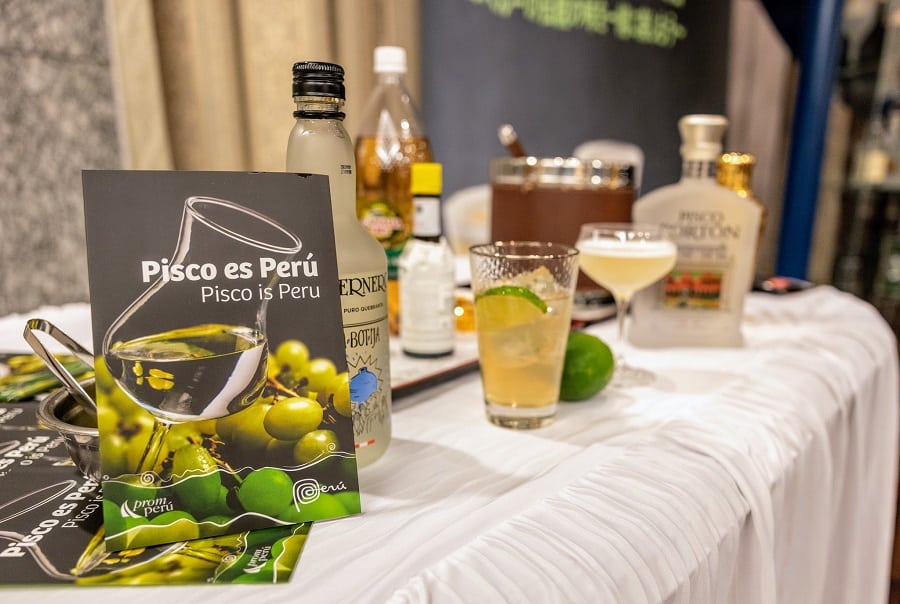 Thus, the production doesn't have any impact on Japanese agriculture because they don't compete in the market at the same time, furthermore, Japanese people can enjoy the products yearly.
Another important feature of some Peruvian products that we are proud of are the so­ called Superfoods such as quinoa, Andean maca, catclaw, amaranth, coffee, cocoa, camu camu just to mention some of them which are rich in proteins, vitamins, and minerals, and help to prevent diseases and to keep healthy. Peru can also help Japan to achieve its food security.
CURRENT AFFAIRS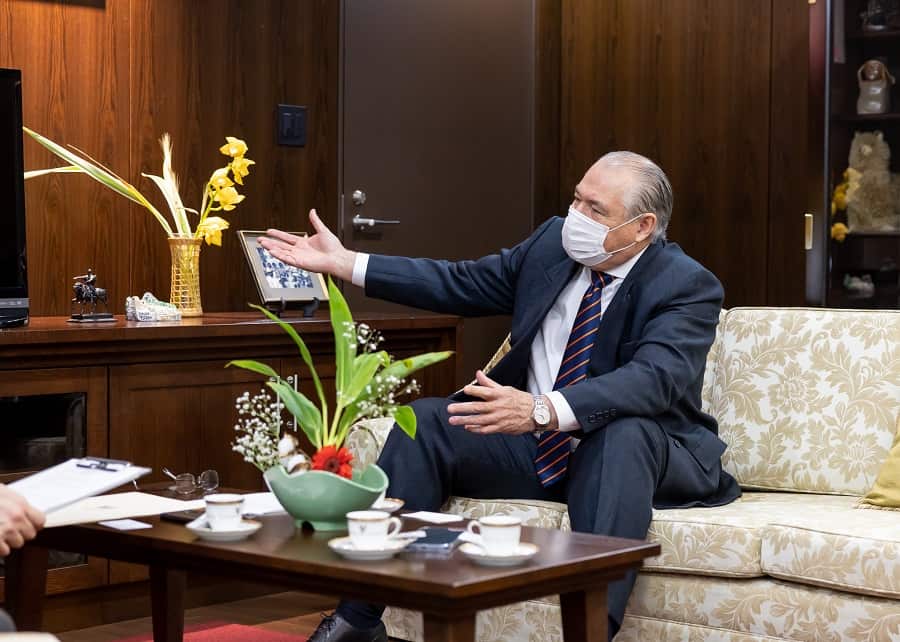 How does Peru support women's activities? Is there a gender equality society?
Our Constitution, dated 1993, establishes equal rights for women and men. Since then, the government has been taking important steps to achieve this goal. Little by little, women have achieved important positions at the governmental level and in the private sector. Currently, the Head of the Congress is a congress lady and the number of women in the Peruvian congress represents 40% of the total, a huge increase from the previous Congress (26%).
In the private sector, the previous chair position of the National Confederation of Private Business Institutions (CONFIEP) was led by a woman. The current chair of the Association of Small Business Union (SMEs) is also a woman.
There's still more work to do to empower women in our society but we are working actively to make them realize their full potential and contribute to society at the same level as men.
CULTURE
Could you please tell us about Peruvian culture?
When we think of Peru, we cannot help but call to mind our immense cultural wealth and the fact that everything we are today as a nation has evolved over more than 5,000 years of history through the efforts of men and women who built societies in our territory, connecting them with the entire world. They left us some of the oldest and most fascinating archaeological and architectural monuments, in addition to unique traditions that make Peru a multicultural country that is admired by the international community today. Peru is also home to amazing landscapes and wonderful biodiversity.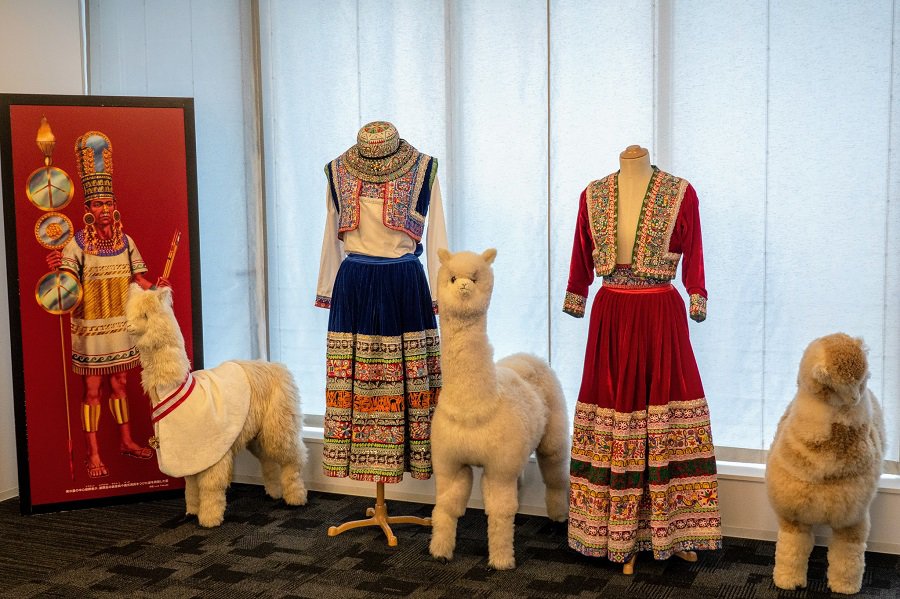 Do you plan to have exhibitions or events to show your country's culture?
We would like to invite the Japanese public to join us in the cultural events and exhibitions. In 2022, we will hold a conference on the Nazca lines in collaboration with Yamagata and Senshu Universities. In addition, in June we will organize a workshop on the embroidery techniques of Ayacucho, known worldwide for its iconic designs and vivid colors. In July, the month in which we celebrate our national day (28th), there will be a film festival and an Andean musical concert. Finally, in late October and early November, the Embassy will open an exhibition at Shibuya City Hall with some special ceramic pieces from Pucara, located in the Puno region. On display will be 15 Pucara bulls, well­ known worldwide for their beautiful colors and as a symbol of protection and prosperity.
In 2023, as part of the 150th anniversary of the establishment of diplomatic relations celebrations, the Embassy will develop a special agenda of activities that will include two art exhibitions by Peruvian painter Carlos Quizpez-Asln and Japanese painter Tadayuki Noguchi. In addition, there will be a special exhibition of ancient Andean textiles from the Amano Museum.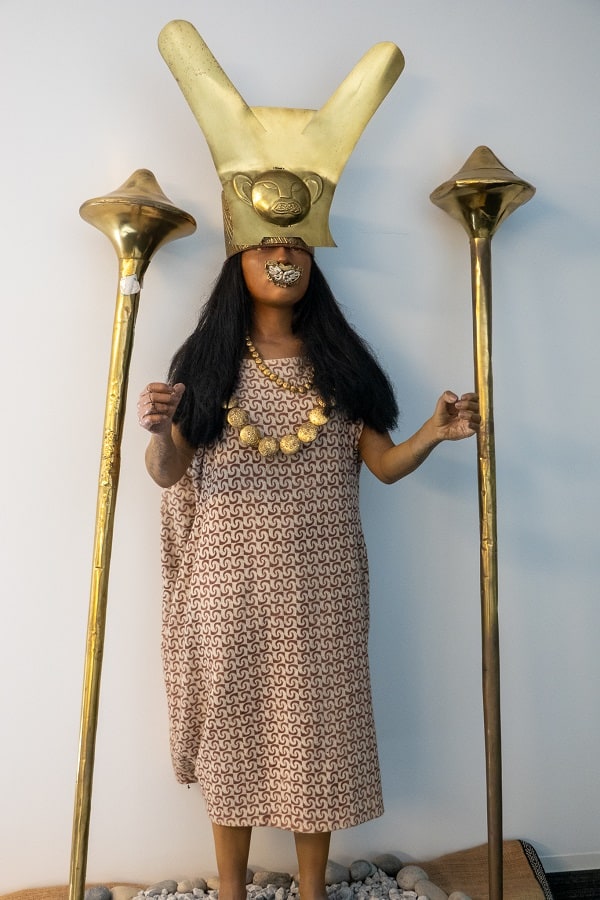 Could you please tell us about tourism?
I can tell you that in Peru every experience is uniquely special. It all depends on what destination you are looking for. You can go to the beach, the desert, the mountain, and the rainforest. If you like to experience an adventure, you can visit Colca Valley, one of the world's deepest canyons, the Andean Baroque route Cusco where you find history and art, walk the Andes, climb in Huaraz, experience the view of Macchu Picchu, or navigate the amazon river. If you are a lover of fine food, you can discover ancestral flavors in Peruvian cuisine, where thousands of years of flavors are fused using ingredients from the coast, highlands, and rainforest. Lima is considered the Gastronomic Capital of the Americas, where you can find excellent restaurants, bars, and taverns.
For more information on Peru visit: Embajada del Perú en Japón 
Watch our YouTube episode:
The best Pisco Sour in Japan – enjoy a refreshing cocktail in 2022?!
Read more