Mexican Embassy "Tequila Day"
Mexican Embassy "Tequila Day"
Get to know tequila and have fun!
An event commemorating tequila, which has long been drunk not only in Mexico but also in the world, was held at the Mexican Embassy.
"Tequila Day" was established on July 24, 2006 by the Embassy of Mexico in 2017 to commemorate the registration of the "Old Industrial Complex of Tequila and Landscape of Agave" as a World Heritage Site by UNESCO. The Ministry of Commerce enacted 'Tequila Day'.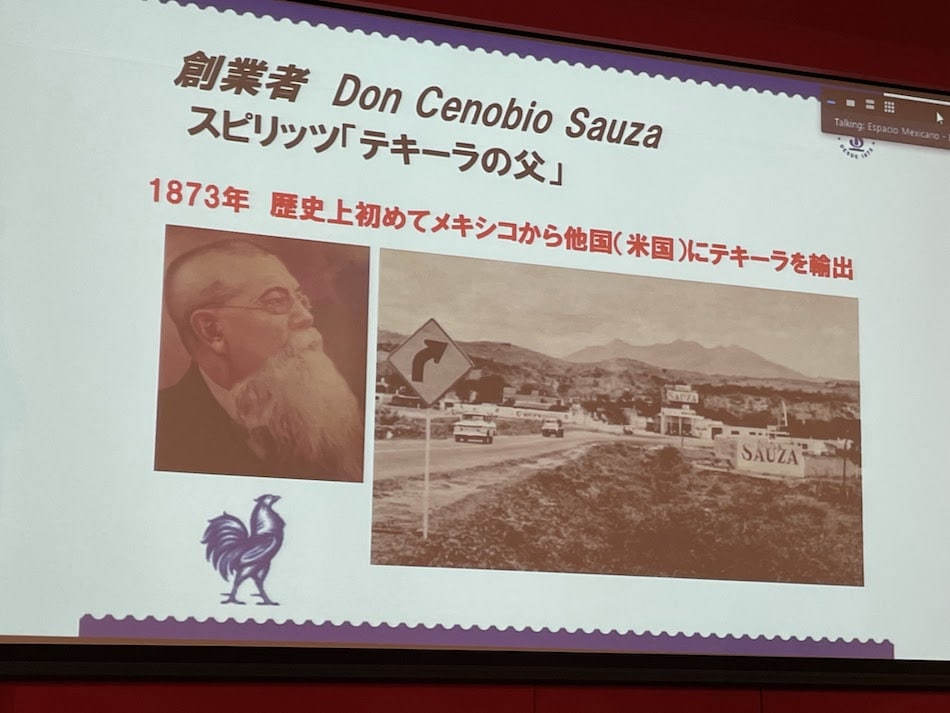 There are many famous tequila manufacturers, but Sauza, which is known for its chicken logo, has a long history, and its founder is also called the "father of tequila." Tequila was first exported to the United States in 1873 by this manufacturer. After that, it expanded its bottled sales, exported it to Europe, and increased its name recognition as a world-famous sake.
The manufacturing process is already environmentally friendly even before the current SDGs boom. It also creates a working population and contributes deeply to the development of Mexico. In Mexico, even now many people are involved in the tequila industry, and factory tours are very popular with tourists from abroad.
Tequila is often misunderstood as a dangerous liquor in Japan because of its high alcohol content when drunk straight, but there are many ways to enjoy it. Margarita, a cocktail he made in memory of his deceased lover, and Sunrise, a cocktail that Mick Jagger of the Rolling Stones loved so much, are also tequila-based.
A tequila that has a long history, is environmentally friendly, is reasonably priced, and refreshes people's moods. This summer, I would like to enjoy a famous Mexican liquor with an alcohol content of 40 degrees to my heart's content.
Read also,
Mexico Tourism Site "VISIT MEXICO" Newly Established in Japanese