Prime Minister of Ireland, Micheál Martin on Visit in Japan
Micheál Martin, Taoiseach (Prime Minister of Ireland), visited Japan to Expand and Enhance Ireland's Relationship and Cooperation with Japan
As Ireland and Japan celebrate 65 years of diplomatic relations, Micheál Martin, the 15th Taoiseach (Prime Minister of Ireland), visited Japan in July 2022 to further deepen the relationship with Japanese Prime Minister Fumio Kishida, as well as to engage with the Irish community and Japanese partners at a hotel reception in Tokyo.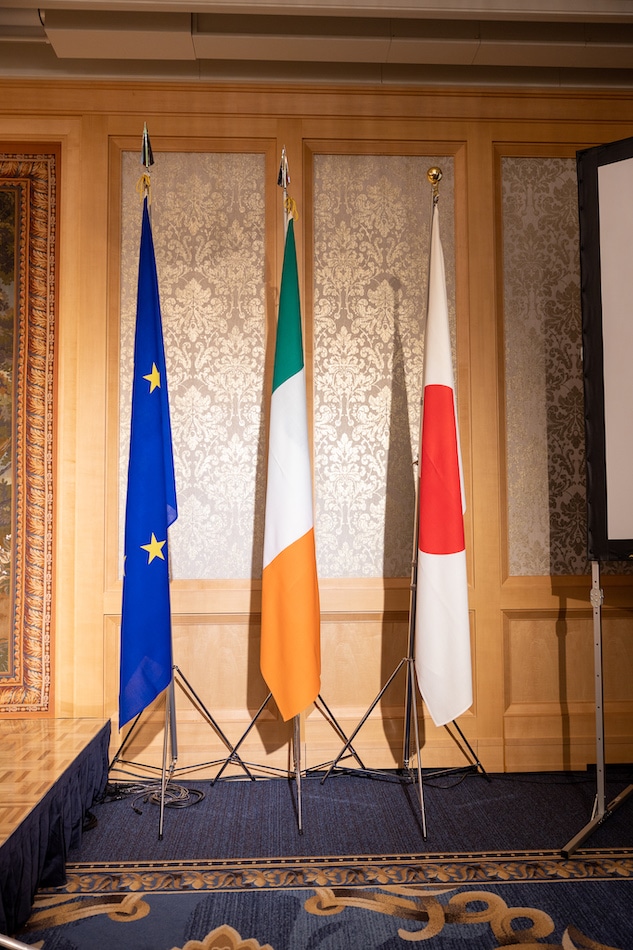 As Prime Minister Micheál Martin stated in his speech, Ireland and Japan have a long-standing friendship since the 1950s. Both countries continue to have close, warm, and productive relationships while facing global challenges. This bilateral relationship is based on the shared values of democracy, the rule of law, and the promotion of human rights.
In meeting with economic partners in Japan, the Irish Prime Minister outlined how Ireland increasing its expertise in the areas of innovation, digital, green economy, life sciences, financial services, fintech, and scientific research, all based on strong economic compatibility with Japan.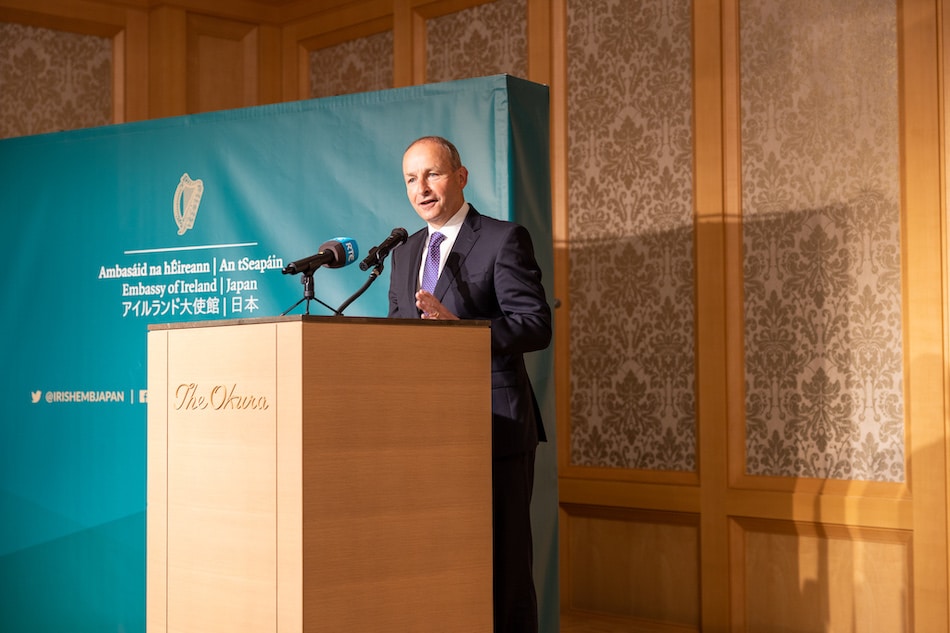 Many Japanese companies have expanded into Ireland, creating investment and high-quality employment, and contributing to the further development economic links between both countries.
In addition, Ireland is a country famous for its culture, producing many world-famous writers and artists. Its national culture, including Irish dance, is wonderful. Such Irish culture is deeply loved in Japan as well, and the other day we celebrated James Joyce's Bloomsday. In October, the Embassy of Ireland will present a Japanese writer with the inaugural Seamus Heaney award, a literary prize for a Japanese writer or translator of Irish works, named after the great Irish writer who won the Nobel Prize in Literature in 1995, and who had such strong affection for Japan.
Prime Minister Micheál Martin warmly welcomed the Ireland House project, which is a symbol of the investment by Ireland in the the long-term, and good relationship with Japan. The success of this project is due to the great efforts of close collaboration between the Irish and Japanese authorities who are working together to make it a reality. The Ireland House is expected to open in 2024, a testament to the deep friendship between Ireland and Japan.
During his visit, the Prime Minister said that he loves Japanese green tea, and I hope that he will come to Japan again, to attend the opening of the Ireland House, and to enjoy delicious green tea with the Japanese people.
Read also,