Celebrating St. Patrick's Day in Japan – Interview with Ambassador Kavanagh
This year we are celebrating St. Patrick's Day again on 17 March. St. Patrick's Day, Ireland's national holiday, has become quite famous in Japan. Here, His Excellency Mr. Paul Kavanagh, Ambassador of Ireland to Japan, spoke with us about St. Patrick's Day, and the relationship between Ireland and Japan.
H. E. Mr. Kavanagh, who was stationed in Japan previously and is now serving in Japan for the second time, is familiar with Japanese culture and the people. The Ambassadors comments covered many different aspects of Irish culture and bilateral relations in addition to the plans for St. Patrick's Day. It was an interview that I really want you to read so you can know more about Ireland and Europe.
How do you see the recent development of Ireland-Japan relations?
Ireland and Japan have a very strong relationship built on close cooperation across over many decades. We share many of the same values, including a commitment to democracy, representative Government, universal human rights, the rule of law, and the rules based international order centered on the United Nations and a reformed WTO.
Ireland's Asia Pacific Strategy, launched in 2020, embeds in our foreign policy the importance of the Asia Pacific region. At its core, our Strategy seeks to strengthen Ireland's relationships with all countries in the region. Within the Strategy, Japan holds a particularly important place, based on our shared values and strong political, economic, cultural and people-to-people ties.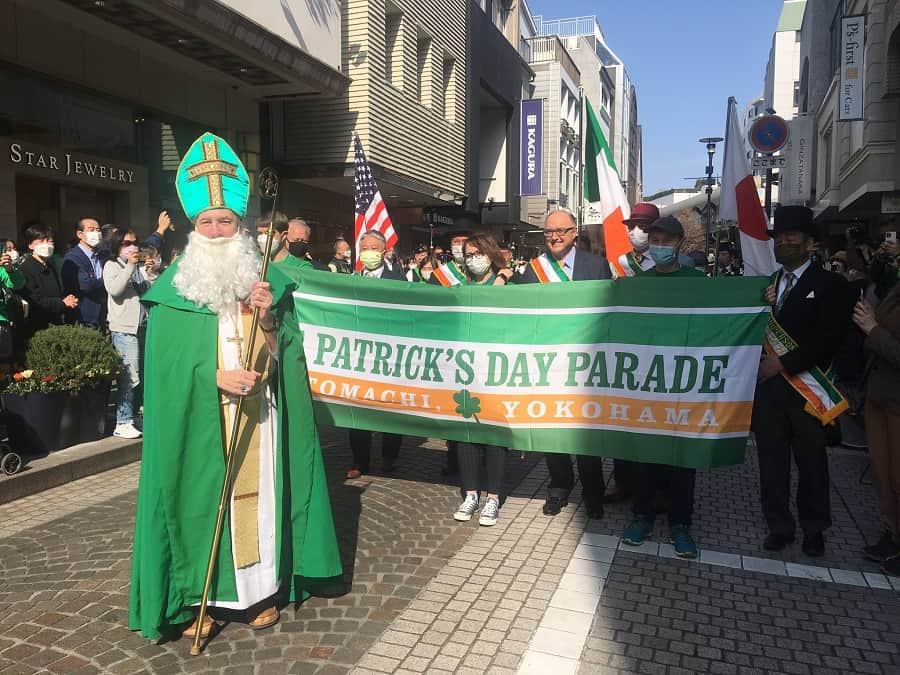 As we approach our national day on the 17th of March, we look forward to welcoming Ireland's State Minister for Planning and Local Government, Mr. Peter Burke, who will visit Japan from 13-16 March. This will be the first political-level Irish visit to Japan since 2019. This visit is part of the annual global outreach by representatives of the Irish Government for Ireland's national day, St. Patrick's Day, which this year will see Irish Government Ministers travel to over 33 locations.
The St. Patrick's Day events this year, however, are tempered by the reminder that democracy and the rule of law can never be taken for granted. This year, in particular, is an opportunity to recall and to extol human fellowship, empathy and solidarity, as Irish people at home and around the world, stand together with the people of Ukraine. Therefore, we mark this St Patrick's Day with solidarity rather than celebration and we express our Irish identity by re-dedicating ourselves to democratic and humanitarian values.
What are the main priorities for the Embassy of Ireland in Japan this year?
The last two years have been focused on mitigating the effects of the COVID-19 pandemic through providing our citizens with consular and other assistance and continuing, despite the challenges, to develop our strong links with Japan in the economic, cultural, and people-to-people domains.
But this year, we are excited about the prospect of getting back to where we were before the pandemic and building on things further. The visit by Minister Burke is an important part of this process, and we look forward to further opportunities to engage with Japan in this way in the near future.
A further priority for Ireland is the preparation with Japan of an updated, ambitious framework agreement to bring our bilateral exchanges to a new, higher level in the next half-decade or more, and we hope to conclude this in the coming months.
We are also making progress on our project to construct a new, state-of-the-art Ireland House in Tokyo, which will showcase all that Ireland has to offer Japan. This project is the largest single capital investment outside the state in the 100 years of our history since independence, and a real symbol of our commitment to Japan. It is part of the Global Ireland Strategy to double Ireland's footprint worldwide by 2025 and of our regional strategy for the Asia-Pacific.
Ireland is currently in its second year on the United Nations Security Council as an elected member, and so we have deepened our political engagement with Japan. Developing this link further will also remain a key priority for the Embassy this year, given the priority that Japan and Ireland both attach to a rules-based international order with the United Nations at its core, alongside a reformed and dynamic family of multilateral agencies, including the WTO and WHO.
What is your priority agenda for further strengthening trade relations?
Ireland-Japan trade has shown impressive resilience despite the global challenges which all countries have faced in recent years. Two-way bilateral trade between Ireland and Japan in goods and services combined, reached €13.8 billion in 2019, and grew to almost €16 billion in 2020.
Some 60 Irish companies are represented in Japan and 150 or so export regularly to this country. Innovative Irish companies currently employ more than 2,000 Japanese people, mostly graduates, in Japan – mostly in Life Sciences and Financial Services/Fintech. Ireland's Food and Drinks exports to Japan have also been performing strongly, and grew by 20% in 2021.
In addition, Japan is the largest source of foreign direct investment into Ireland from the Asia-Pacific region. Among our strongest sectors are financial services, ICT and life sciences. As the only English-speaking member of the European Union, of which we are stable, dependable and committed members; we expect that we will be an even more attractive destination for Japanese corporations going forward.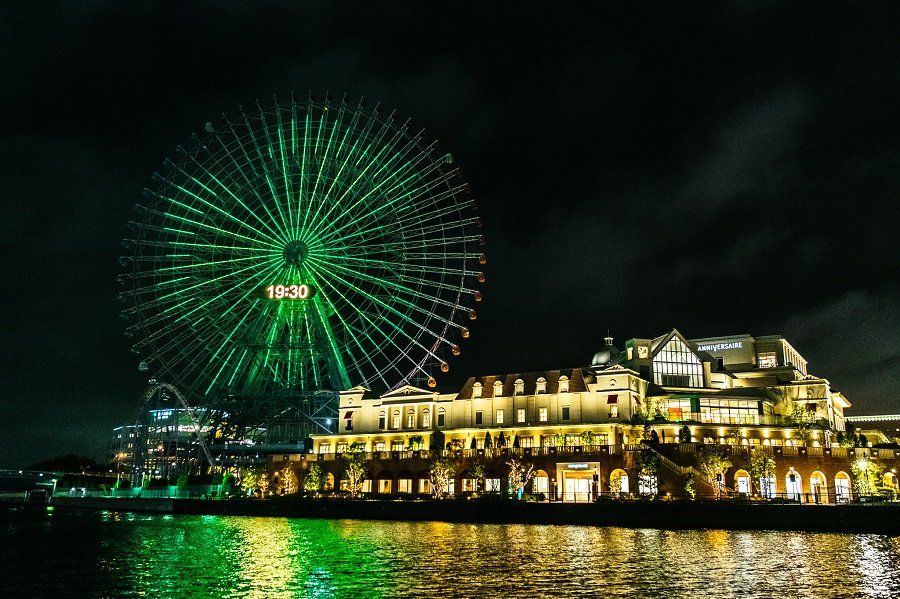 St. Patrick's Day has been a cultural institution in Tokyo for decades. Bill Hersey covered St. Patrick's Day as one of the key events on Tokyo's social calendar for decades. What are your plans this year considering the ongoing safety restrictions due to Covid-19?
Unfortunately, many of the St. Patrick's Day events in Japan which usually take place each year, have had to be either postponed or moved to online and virtual forms, for a second year in a row because of the Covid-19 pandemic. Nevertheless, Irish people and Japanese friends of Ireland from Sapporo to Kumamoto, will mark our national day with a series of St. Patrick's Day-related events for everyone to enjoy. One of the highlights will be the St. Patrick's Day parade in Yokohama on 12 March. In addition, many sites will again join the Tourism Ireland 'Global Greening' campaign, including beautiful Matsue Castle in Matsue City, Shimane, the iconic Ise Ohtorii in Ise City, Mie, Yokohama's Cosmo Clock 21, Osaka's popular Tempozan Ferris Wheel and Fukui Happiterrace, in Fukui, to name just a few.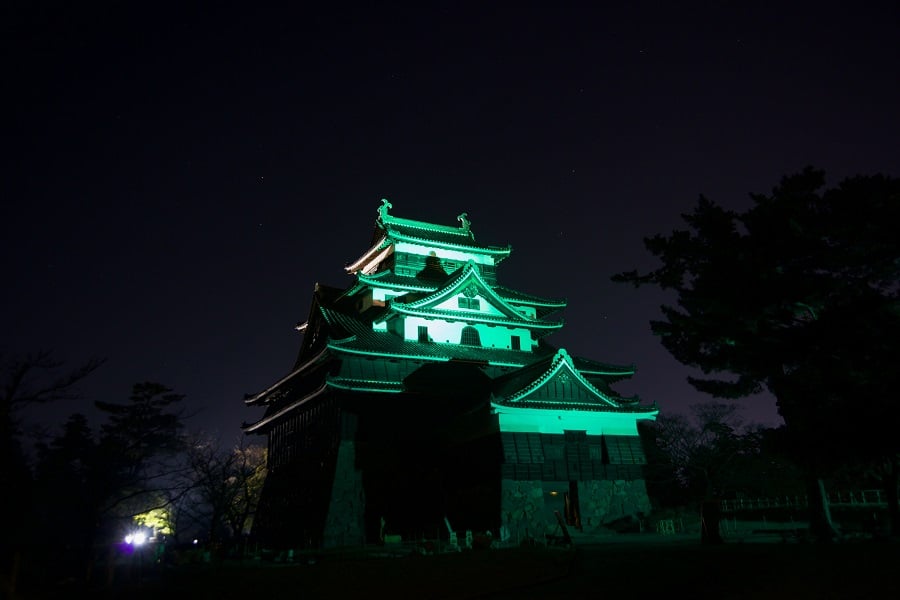 This year, instead of holding a physical reception for the National Day, I will host a 'Virtual St. Patrick's Day Reception'on 17 March at 18:00 which can be seen throughout Japan. The event will feature a message from the Taoiseach (Prime Minister) of Ireland to the Irish community and Japanese friends of Ireland, and offer some inspiring cultural performances from Ireland and Japan*.
Irish culture is famous worldwide. Its music, dance and literature have made a deep impression on Japan as well. Are there any other public events planned by the embassy?
Ireland has particularly strong cultural links with Japan in the areas of literature, music and dance. This year is the centenary year of the publication of James Joyce's Ulysses, and we will be collaborating with the active and longstanding Joyce Society in Japan to mark the occasion around "Bloomsday", 16 June.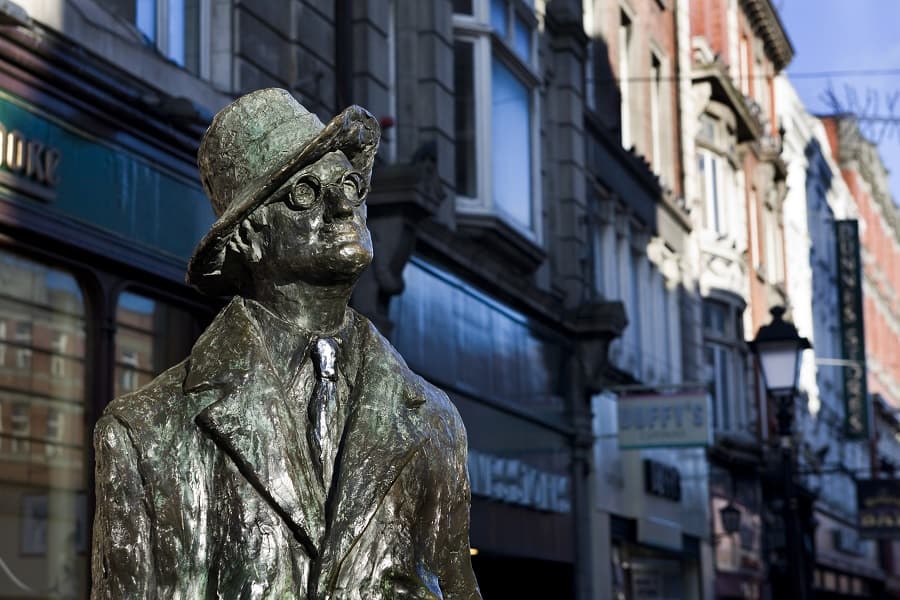 One of Ireland's four Nobel Prize winners for literature, Seamus Heaney, was a frequent visitor to Japan. He prized his interaction with Japan's literature and great contemporary writers. This year we will be holding a ceremony to mark the inaugural Heaney Award for promoting literary ties between Ireland and Japan, together with the Japan chapter of the International Association for the Study of Irish Literature (IASIL Japan), the largest in the world – bigger even than that in Ireland itself.
Of course, we continue to cherish the extraordinary Irish bridge-builder, translator and author, Lafcadio Hearn, aka Koizumi Yakumo. We are proud of his legacy that brought the culture of pre-Meiji Japan to world readerships through the medium principally of the English language. He did so with a delicate and sympathetic pen.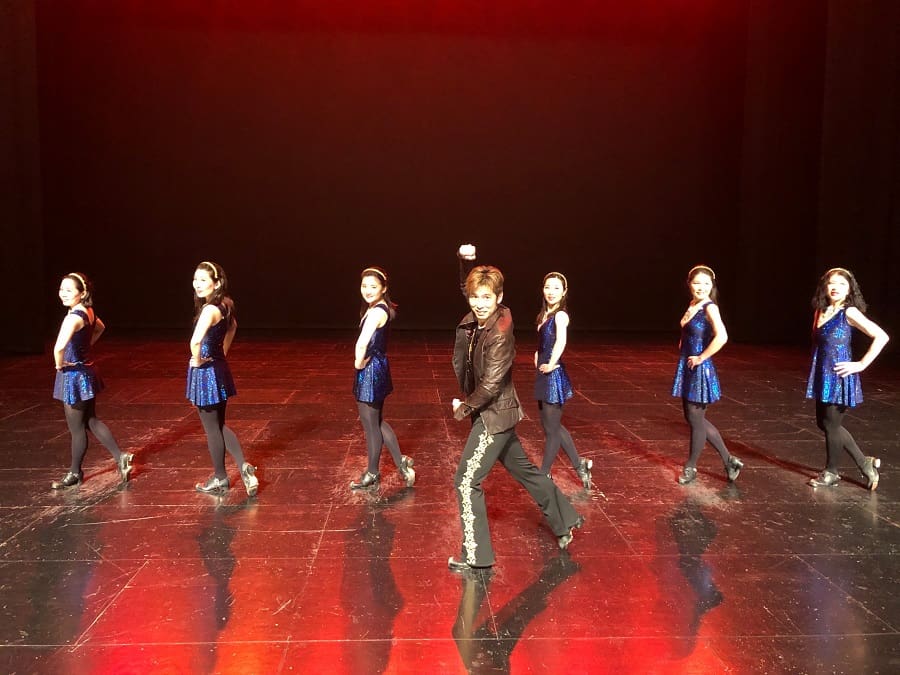 In the field of music, in particular, that of Irish traditional music, ties with Japan are rich and among the most highly developed in the world. Comhaltas Ceóltóirí Éireann has in Japan one of its most dynamic and well-supported branches and continues to encourage and support the many exceptional exponents of Irish music in this country.
In dance, we continue to support the active interest in Japan in Irish dancing. One of the cultural performances which features in the virtual reception this year is of the Taka Hayashi Irish Dance Academy in Tokyo performing a routine from Lord of the Dance.
We thank Ambassador Kavanagh for this interview.
*Readers are invited to join a virtual St. Patrick's Day reception which will be streamed on https://www.ireland.ie/japan from 6pm (JST) on 17 March.
Follow the Embassy on social media:
Twitter: @IrishEmbJapan, @IrishEmbJapanEN, Facebook: @irelandinjapan, Instagram: @irelandinjapan


For more information visit the Irish Embassy
Read More: