Spring in Bulgaria, Celebrating "Baba Marta"
On March 1, the Bulgarian Embassy in Japan introduced the Bulgarian spring festival "Baba Marta" (Grandmother of March) and the red and white charm "Martenitsa" in front of Miyashita Park Center in Shibuya Ward.
In Bulgaria, March 1 is the day of Baba Marta, a day to pray for the beginning of spring and good health.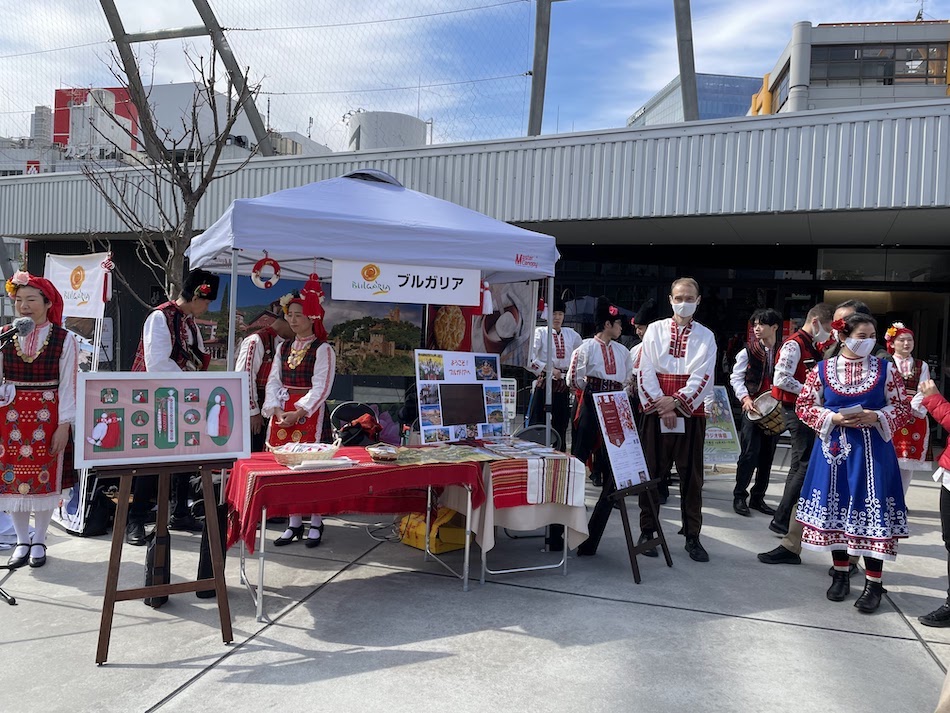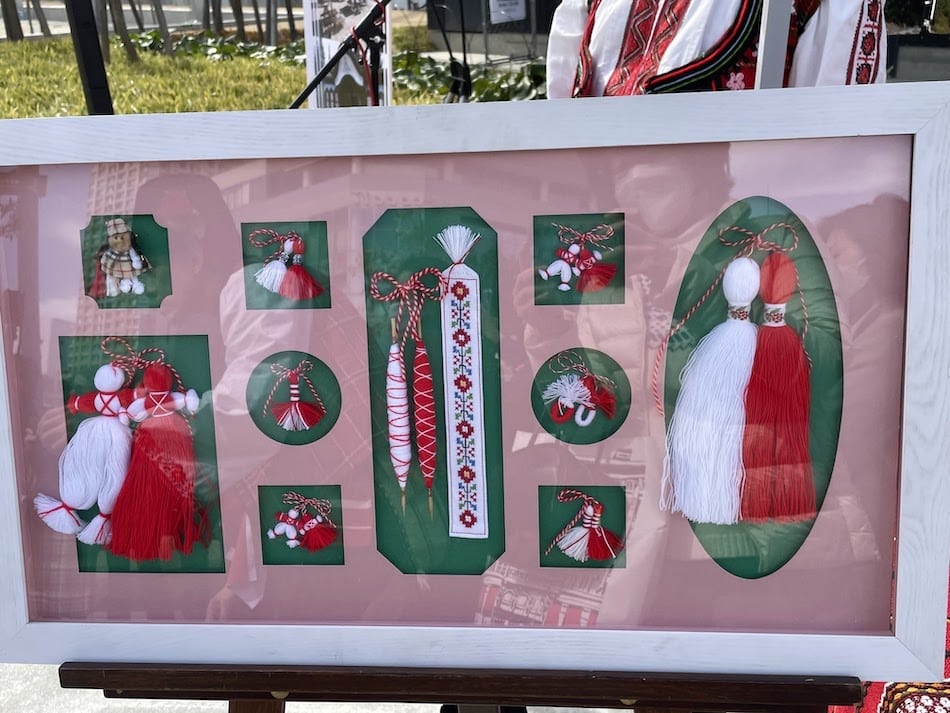 The origins of this lucky charm, Martenitsa, can be traced back to the 7th century, during the founding of the First Bulgarian Empire. In those days, when the Bulgarian army won a battle against the Byzantine army, they sent a letter announcing the victory by tying it to the leg of a pigeon with white thread. However, while the pigeon was delivering the letter, it was attacked by the Byzantine army, and the white thread was dyed red with the blood of the pigeon. It is said that this event was the catalyst for the origin of martenitsa.
Baba Marta Day is still a national holiday, and two days later, on March 3, is Bulgaria's National Day – Liberation Day, which celebrates the liberation of Bulgaria from the Ottoman Empire.
Bulgaria is busy in March. Events are held in various places, and you can see people dancing in beautiful folk costumes. This year, on March 1, a fun event was held at Miyashita Park, highlighting Bulgarian culture. Many Bulgarians living in Japan also gathered, and dancers in beautiful national costumes introduced Bulgarian folk dance and songs.