Ambassador Padro Says Farewell To Japan.
Known for its stellar coffee, culturally rich heritage and top chefs, Colombia has long been a source of valuable products to the Japanese market. As the current Colombian Ambassador H.E. Mr. Santiago Pardo rounds up his term as Ambassador to Japan, he gives us an insight into his work in promoting Colombia and Japan's economic, trade and cultural ties.The outgoing Ambassador also emphasized plans to diversify Colombia's product offerings while building on the popularity of Colombian coffee, as well as Japan and Colombia's goals to be decarbonized cities by 2050.
H.E. Mr. Santiago Pardo began his journey as the Ambassador of Colombia to Japan in 2019 and has since worked to promote the two countries' bilateral relationship and industrial collectivity. He was also previously the director of the Colombian Coffee Growers Federation (FNC) in Japan, and the Chief Trade Negotiator at the Ministry of Commerce, Industry, and Tourism in Colombia.
Please reflect on your time as Colombian Ambassador to Japan.
In 2011 I came to Japan to work as the director of the Colombian Coffee Growers Federation, to keep building on the job that had been done for two decades by my predecessors. For 9 years we work between Coffee Growers Cooperative and the Japanese industry to promote the flagship product of our country, which has substantially benefited the Colombian population and the coffee growers. As the director, I enjoyed the opportunity of working with the industry, fostering partnerships, and increasing alliances that impacted the well-being of our communities
Then, in 2019 President Ivan Duque gave me the opportunity to serve my country as an ambassador, which I am very grateful for. Since then, I have had the possibility to expand upon my work, and broaden the scope of my duties, now is not only about coffee, but all the aspects of the bilateral relationship.
Even though we had the COVID 19 pandemic, we were able to find ways to increase our collaboration with Japan, foster economic ties, and promote our culture, gastronomy and the country as a whole. I leave Japan with the feeling of accomplishment, seeing a strong relationship between our two nations that keeps growing stronger.
What are some of the works that your embassy would like to continue working on?
The promotion of bilateral trade and investments has been a key component of our relationship with Japan and is a path we will continue. Coffee is the main product Colombia exports to Japan, and we are glad to see its huge recognition. However, we are working on diversifying the portfolio and promoting other Colombian products that can be found in the Japanese market and have great quality as well, such as avocados, shrimp, flowers, and cacao.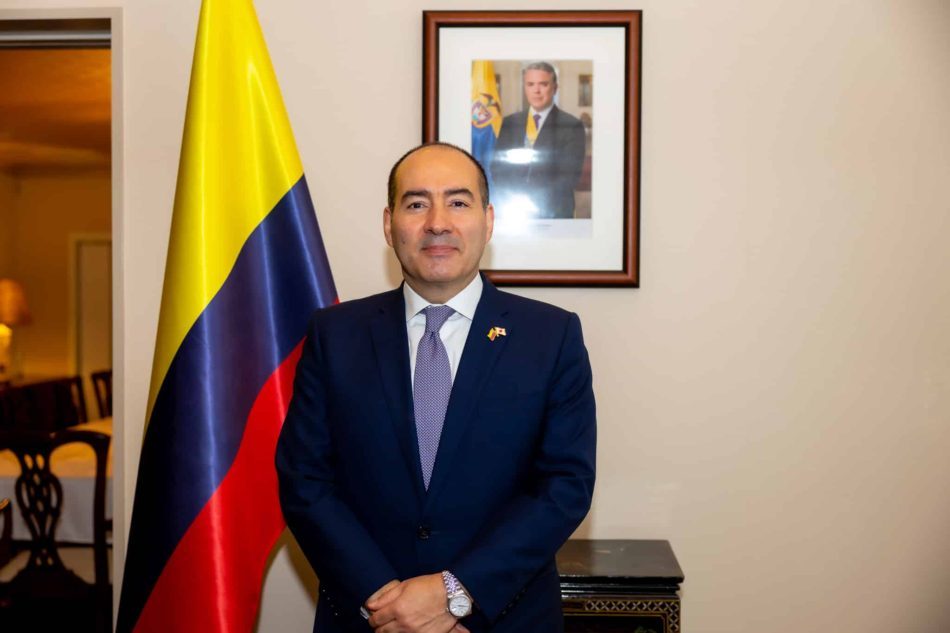 Applying the lessons learned from the coffee promotion, we are aiming to do the same with Colombian cacao which has a special denomination: "fine flavor cocoa or Cacao Fino de Aroma" which is a classification granted by the International Cocoa Organization that certified the quality and uniqueness of the product.
It is also worth mentioning that the bilateral agenda with Japan also includes a wide range of topics, in which Climate Change has special attention since both countries have committed to being decarbonized societies by 2050. In this scenario, the energy transition will be a key area, and Colombia is determined to become a leader in Hydrogen production. We recently published the Hydrogen Roadmap that contains the strategy for the next decades, including the generation and use of this source of "clean energy", so we will keep working on its implementation with the support and investment of our allies and partners, including the Japanese government and private sector-
The global pandemic several slowing down cultural exchange all around the world, are there any cultural events planned?
We are glad to share with you that even if the pandemic has affected the realization of cultural activities, we have different events that contribute to the promotion of the Colombian culture. For example, an exhibition of renown Colombian artist Fernando Botero "BOTERO, magic in full form" was held in Tokyo until July 3, and it will also be presented in Nagoya from July 17 to September 25, and in Kyoto from October 8 to December 11. In the upcoming days, there is also the exhibition "Research! Design with fascinating processes" at Atelier Muji with the participation of the works of Colombian designer Simón Ballen. In the future, we are also looking forward to promoting the presentation of Colombian musicians including representatives of classical music such as philharmonic orchestras.
Another area we will be promoting is gastronomy, aiming to invite more chefs to visit Japan since Colombia is becoming better known for our gastronomy and our diversity of products and cultural traditions. An example of the development and recognition of Colombian gastronomy is that one of our leading chefs, Leonor Espinosa, who came to Japan a few years ago, was named recently as the best female chef of the world. So hopefully, through gastronomic activities we will keep promoting our country in Japan.
Let's go to see the Movie! BETORO
: Ambassador Padro Says Farewell To Japan.
How has the Tokyo Olympic Games contributed to Cultural understanding between Japan and Colombia?
The Olympic and Paralympic Games of Tokyo 2020 were definitely an opportunity to promote better understanding between both countries. As part of Tokyo 2020, the "Host Towns" initiative was developed and Colombia had nine "Host Towns": Chichibu, Daitou, Gujo, Kazo, Kitakyushu, Maebashi, Saitama (Prefecture), Shinagawa and Soka.
We recognized the importance of strengthening medium and long-term relationships with the "Host Towns", therefore, cultural exchange activities with these cities in Japan were promoted. Before Tokyo 2020, the "Host Towns" held training camps for our athletes and it was a great chance for them to not only train, but for the community to get to know about Colombia through them. It was very meaningful to witness these interactions and I, as Ambassador, was very happy about this.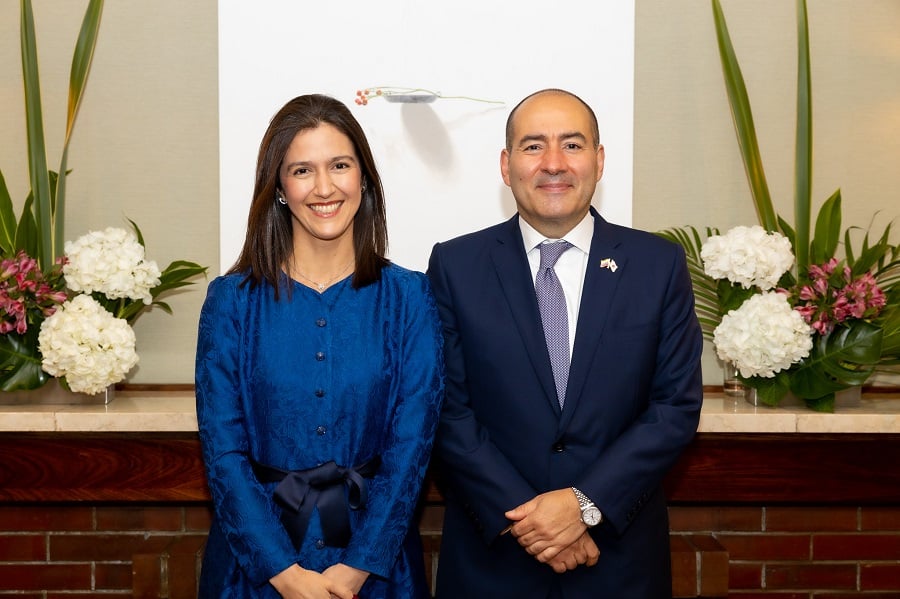 Later on, even during the pandemic, both the athletes and the local communities were very willing to continue the interactions, so different online activities were organized. In 2021, for the Games, some cities were able to hold training and preparation camps, and during this time, different activities both face-to-face and online were also organized. It was really touching and really moving to evidence the connection developed between the athletes and the local communities, a connection that will definitely continue in the future.
On the other hand, we -as an embassy- became closer to the "Host Towns", to the governments of the "Host Towns" such as mayors, governors, and parliamentarians.We will continue to maintain these connections and relationships between Colombia and the "Host Towns".
Going back to the question about the understanding promoted by the Olympic and Paralympic Games of Tokyo 2020, I would say that part of this promotion is a result of the athletes' participation. We were very happy to have our athletes here with such a great participation and performance.
We were very glad that -at the end- all organizers and parties involved were able to say: "the Games were done in a safe and appropriate way." We all remember that it was a challenge, that it was a difficult, but I think that now most people can agree that it was a good choice, not only for the athletes but also for the world, as a sign of hope and a manifestation that the pandemic didn't limit everything and couldn't prevent that something as important as the Games were carried out in a safe manner.
We thank Ambassador Pardo for this interview, and we wish him and his spouse Antonia Sanin a warm-hearted farewell from Japan.