"The Beauty of the Silk Road Linked by Traditional Crafts" Finally Will Be Held
The beauty of the Silk Road linked by traditional crafts will be held on January 27 and 28, 2023
In the regions and countries of the Eurasian continent, people and traditional crafts have come and gone along the Silk Road, fused with each other's culture and cultivating a unique culture.
After being postponed twice due to the coronavirus pandemic, an exhibition showcasing the traditional crafts and music of the Silk Road and its surrounding areas will finally be held.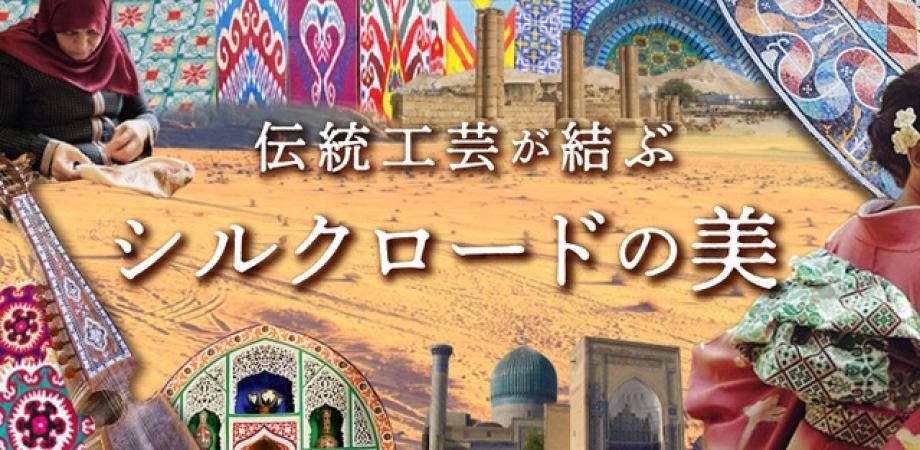 The cultures of the countries surrounding the Silk Road and the handicrafts that have been handed down from mother to child since BC are eye-opening. In this exhibition, we can look at the very depth such arts and crafts and handicrafts, including the culture of the region and the meaning of the patterns.
Among them, Palestinian embroidery, which boasts a long tradition and culture, is attracting attention. Palestinian embroidery, which has preserved its unique culture with its various patterns and colors, has been reborn as a Palestinian embroidery belt by incorporating the Japanese aesthetic sense. Incorporating a new culture in this way creates jobs for local women and plays a role in girls' education.
We hope that you will come to this exhibition, where you can appreciate both traditional and new cultures, as well as Sustainable Development Goals (SDGs).
Date and Time:
Friday, January 27, 13:00-19:00
Saturday, January 28, 11:00-15:00
Saturday, January 28, 15:00-19:00
---
Ticket Fee:
5,000 yen 
---
Venue:
Kudan House (former residence of Mankichi Yamaguchi, registered tangible cultural property, normally not open to the public)
Official Website:https://kudan.house/
1-15-9 Kudankita, Chiyoda-ku, Tokyo (5-minute walk from Exit 1 of Kudanshita Station on the Tokyo Metro)
---
Details and ticket information: Please reach from HERE(https://2023-silkroad.peatix.com/)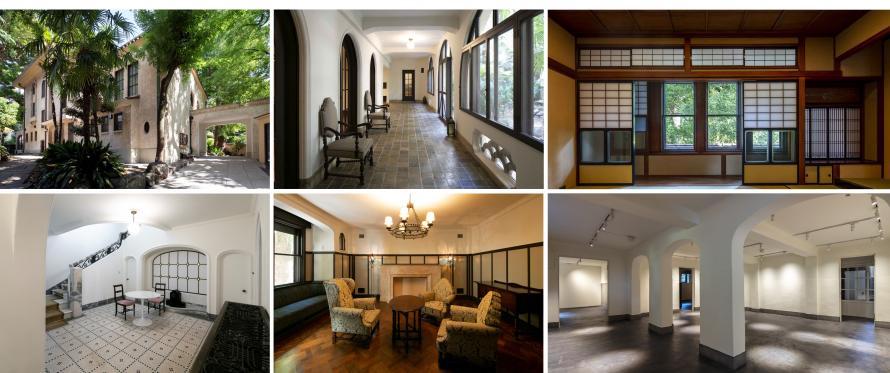 PROGRAM:
【Online Talk Show "Cultural Diversity, International Cooperation and Monozukuri"】
*Online program will only will be held on Saturday, January 14, 20:00-21:10
*We will send you the viewing URL separately
Starring:                                      
Vivian Sato (Artist, writer, non-architect, film critic, drag queen)
Seiko Obata (Representative of EARTRISE Co., Ltd.)
Motoko Matsuura (Producer of Wax Painting Band, Pakistan)
Yamamoto (Arakawa) Maki (Palestine Embroidery Obi Project, Cultural Exchange Coordinator)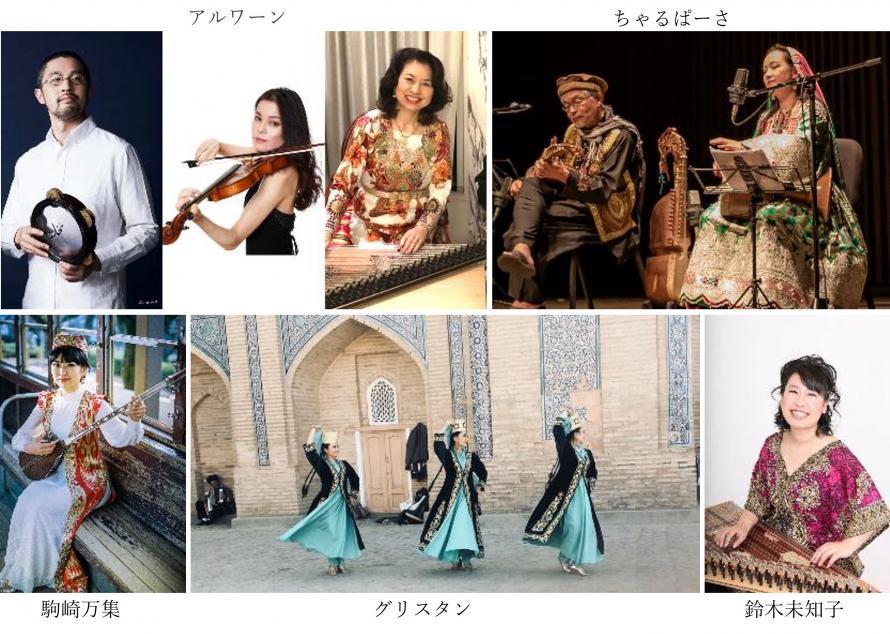 【Programs Scheduled For January 27 and 28】
●Demonstration of Persian  
Flora Jasmine                       
●Music performance and dance show with traditional instruments  
Arwan (Nobuko Kimura, Tomoyuki Hamamoto, Yuko Kitazume, Arabic music performance)
Gulistan (Traditional dance of the Silk Road)
Manshu Komazaki (Uzbek music performance)
Michiko Suzuki (Turkish and Arabic music performance)
Charupasa (Afghan music performance by Keiichi Sato and Chisato Yagi)
●Obi and kimono using folk costume techniques, and a fashion show of folk costumes      
A show of folk costumes from the Silk Road region, Palestinian embroidery, and dyed and woven belts and kimonos from Uzbekistan, Pakistan, and Syria.
●Talk show "Embroidery Culture of Uzubekistan"      
Matsuri (Uzbek Embroidery Enthusiast/ Cosplayer)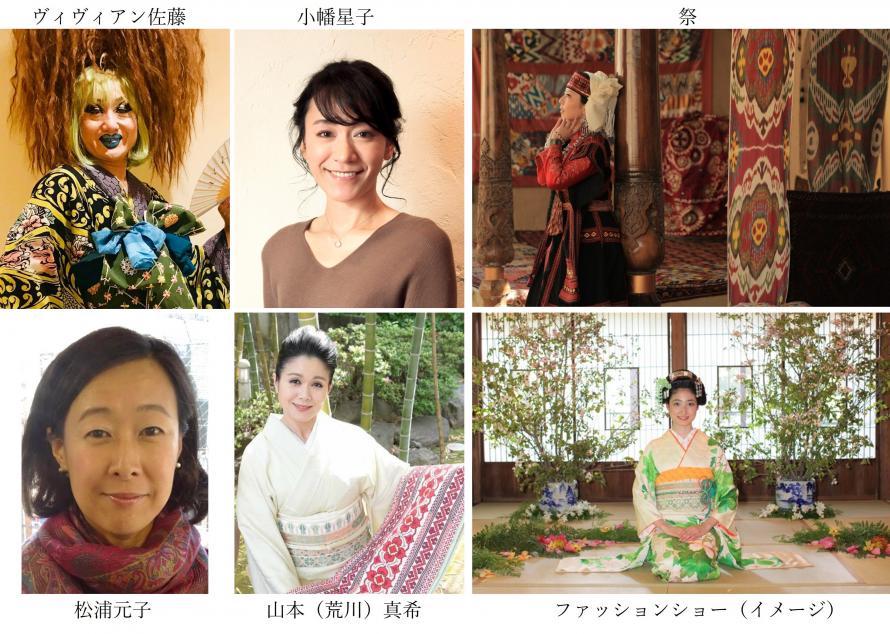 ●Exhibition of traditional crafts and folk costumes
Embassy of the Republic of Uzbekistan in Japan, Embassy of the Republic of Turkey in Japan, Embassy of the Islamic Republic of Pakistan in Japan, General Permanent Representative of Palestine to Japan (Crafts and folk costumes)
Kowa Co., Ltd. (Persian carpet)
Ako Dantsu Workshop Gallery Higashihama (Ako Dantsu)
Amir Co., Ltd.
EARTHRISE Co., Ltd. (Pakistan Jewelry)
Kai Daisaku Collection (Afghan National Costume)
Ryoko Kawabata (Uzbekistan Folk Costumes and Crafts)
Nakagawa Grishen Collection (Uzbekistan National Costume)
Ikuo Hirayama Silk Road Museum (Ikuo Hirayama Bukhara)