Solo Exhibition by Japanese Painter Suiko Ohta "Living Together"
Solo exhibition by Japanese painter Suiko Ohta "Living Together"
Currently being held at Seiko House Ginza Hall in Tokyo (until September 11)
The solo exhibition of Suiko Ohta, a Japanese painter who continues to paint beautiful flowers, birds and moons with classical techniques, has been highly appreciated by visitors.
Three years have passed since the previous exhibition by the two artists, Shoko Ohta and Suiko Ohta, and it was their first solo exhibition with sufficient preparation time. In the meantime, she lost her mother and Japanese painting teacher Shoko Ohta, and also encountered the unpredictable Pandemic by Covid-19. Under such circumstances, what Suiko Ohta rediscovered was "the greatness of nature" and "nature that is close to us", and it seems that it was a way of "living together" with nature.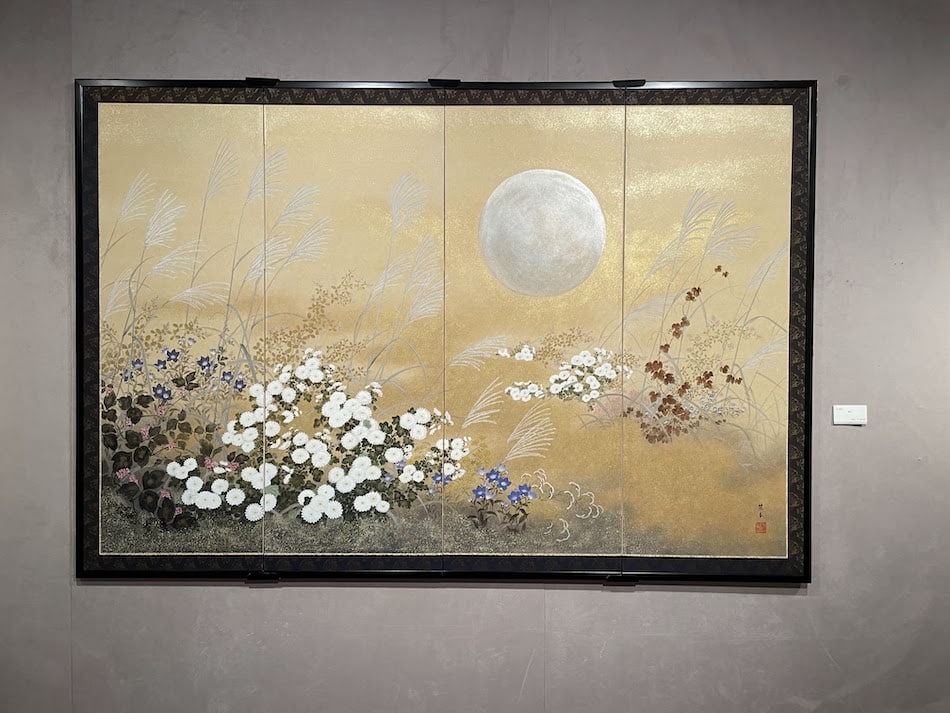 In her works, you can feel the deep love and powerful conviction to face art seriously, along with the "respect for nature" that Suiko Ohta continues to hold. In particular, the pair of four-panel folding screens "Miyama Yukoku-Deep Mountain and glen" touches the hearts of those who see them. In the future, this work will surely become her representative work. The abyssal mountains overgrown with trees seem to be gushing with bright light. It's as if they are wispering "there's no night without dawn," and it's like talking to people who are still in a state of uneasiness about the unseen hope.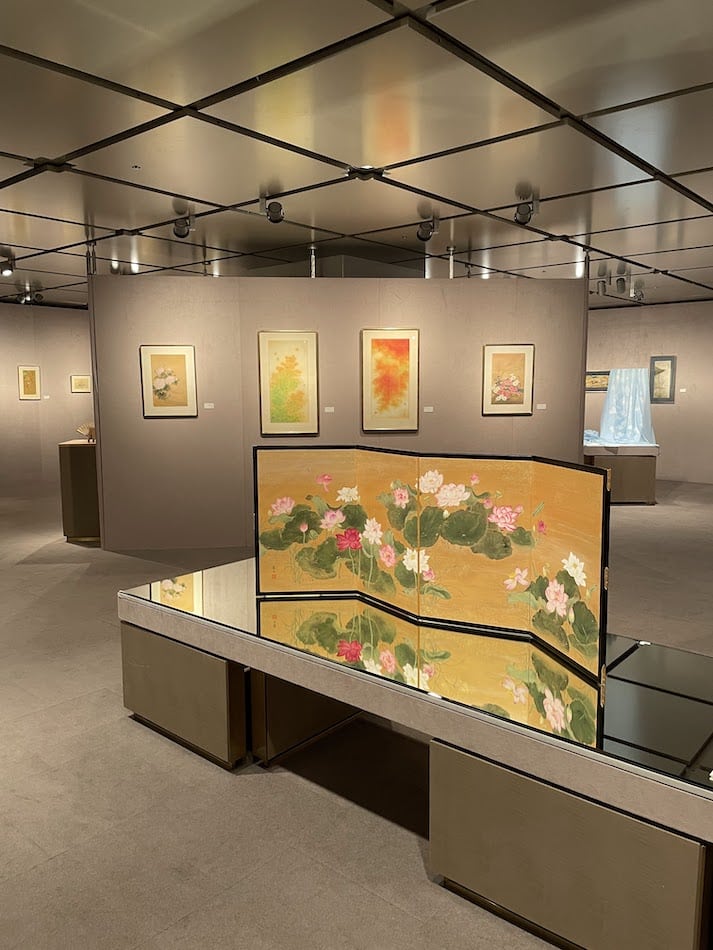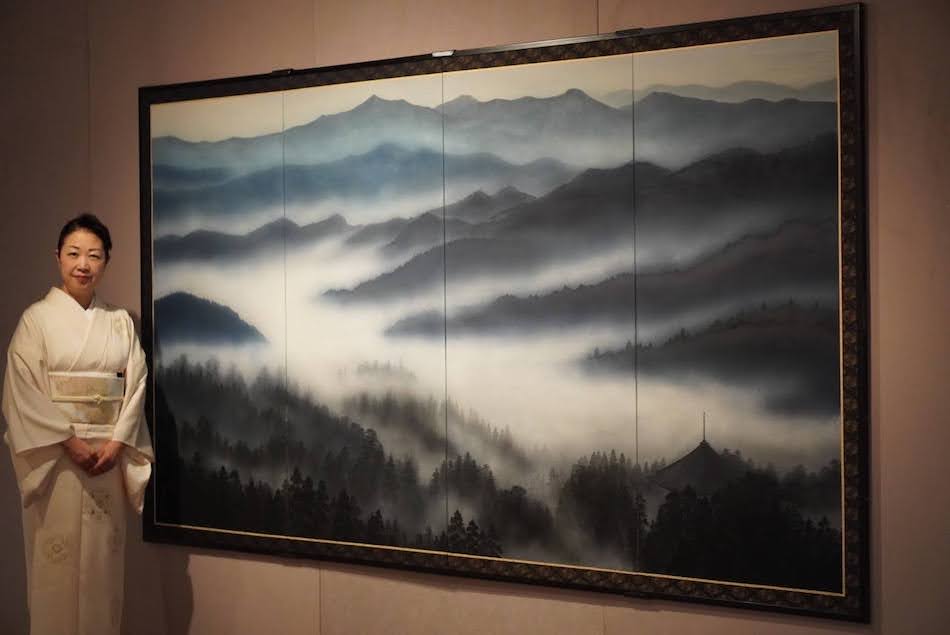 Suiko Ohta has a gentle gaze even on small creatures. A sparrow perched on an ear of rice, a cosmos, and a tarsiger cyanurus playing among autumn leaves. All of them are lovely and comforting. However, the gaze of the sparrow facing forward as it pecks at the rice that has fallen from the ear of rice is strong and robust, as if it speaks of the harshness of living in nature.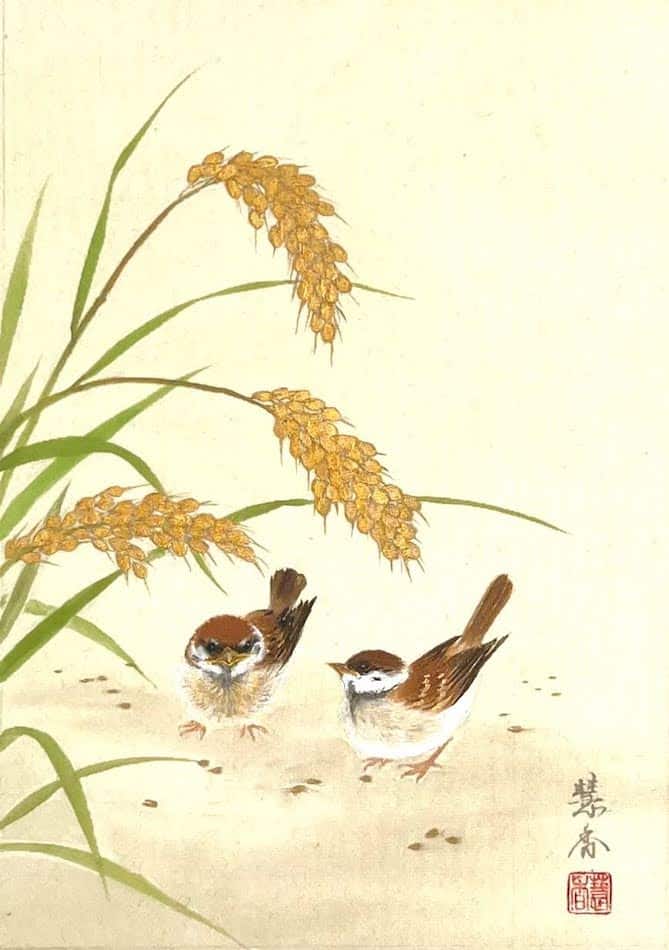 Among her works in this exhibition, along with fans and stoles, there are also some small pieces that can be displayed in Japanese houses. She has many traditional framings, but she uses new materials such as acrylic and is attracted to modern framing with a three-dimensional effect. In this way, I believe that Suiko Ohta's paintings of flowers, birds, and the beauty of nature are conveying the traditional beauty of Japan to the present day.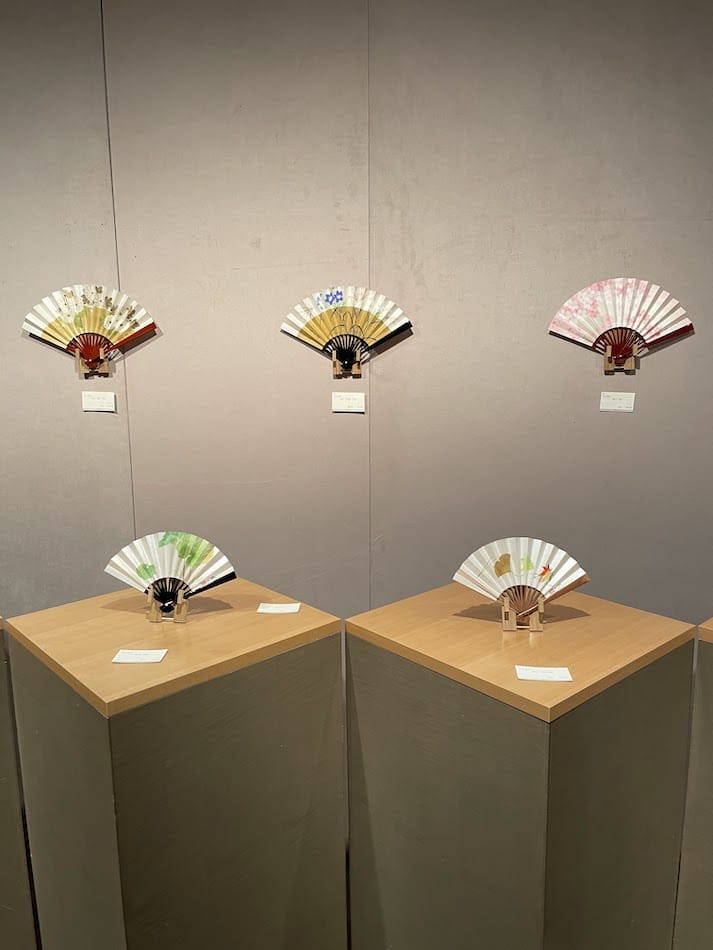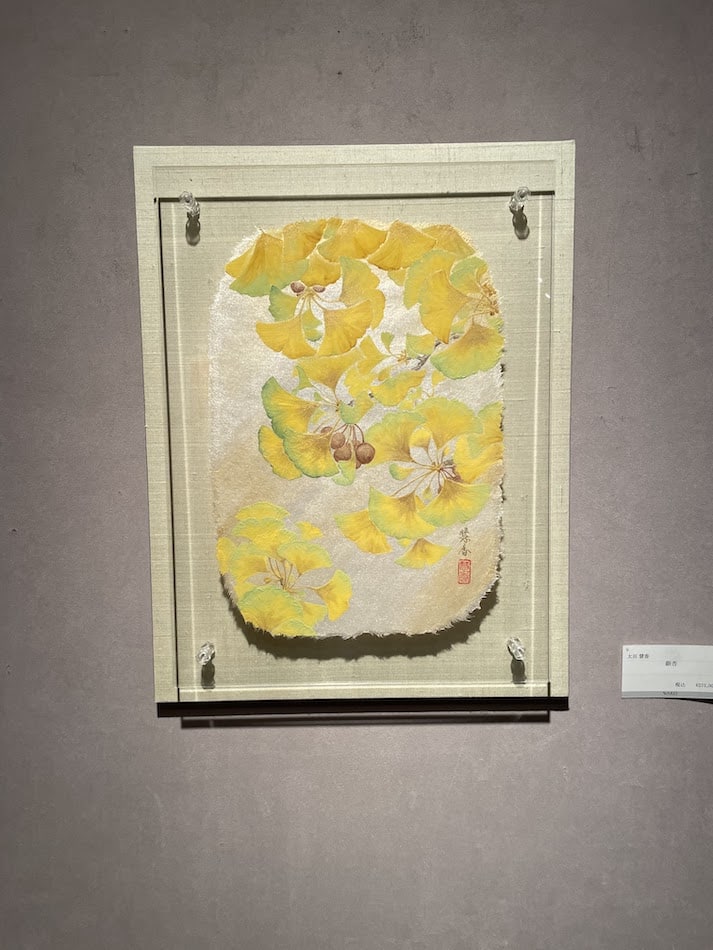 Even if you stop by the exhibition casually, you will be healed. You can be satisfied even if you are prepared to see the exhibition. It's such a wonderful exhibition.
Read also,
The Beauty and Intricacies of Learning Japanese Art
"Living Together," a Solo Exhibition by Suiko Ohta