Three Observations from this year's 33rd Tokyo International Film Festival
Three Observations from this year's 33rd Tokyo International Film Festival
The 33rd Tokyo International Film Festival (TIFF) closed with a bang; presenting the winner of the Audience Award ("Hold Me Back"), introducing the main cast of the closing movie ("Hokusai") and a visibly relieved Festival Chairman Hiroyasu Ando. After 10 days of screening, industry discussions and interviews, this year's Tokyo International Film Festival (TIFF) ended successfully this Monday, November 9th.
Screen #5 of the stylish Roppongi Hills Toho movie theater was filled with journalists, sponsors and VIP's. As at all events during the last 10 days, everything was meticulously planned and organized at the closing ceremony. And with the discipline of a well-oiled army, hordes of journalists obeyed all instructions from security personnel and event organizers.
After a brief speech by Chairman Ando, Tokyo Vice Governor, Mitsuchika Tarao, presented the Governor of Tokyo Award to the winner of "Hold Me Back," director Akiko Ohku. On behalf of Governor Yuriko Koike, Mr. Tarao read her message: "I wish to congratulate the director, Akiko Ohko, and all her cast and crew for winning the Audience Award. The artistic and cultural activities of our country were deeply affected by Covid-19, and the battle is still continuing, but I'm delighted that the 33rd Tokyo International Film Festival was able to hold a physical edition. When the world is confronted with a common crisis, the power of films becomes important to creating a brighter future."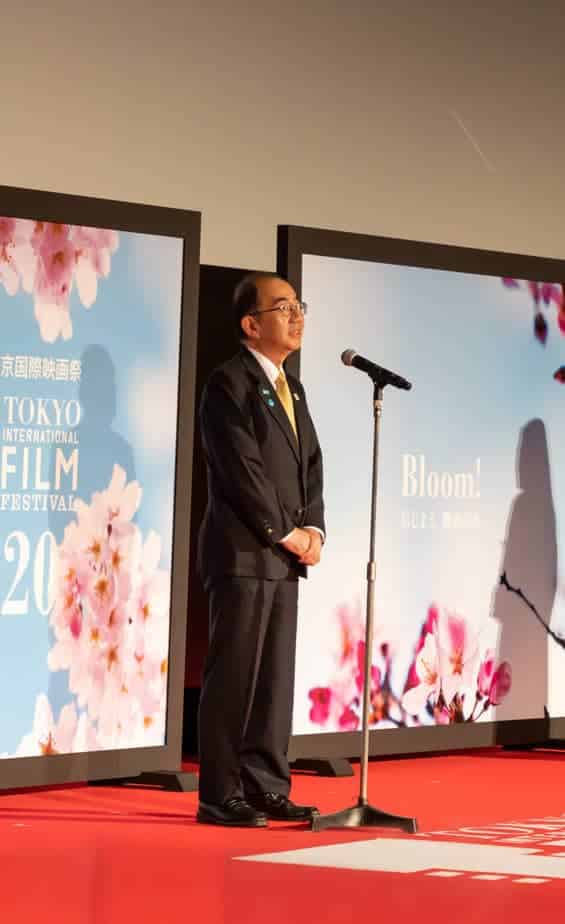 That brings me to my first observation of this year's event – professionalism and genuine enthusiasm to support Japan's movie industry. Yes, the 33rd episode of probably Asia's most important film festival missed the glitz and glamour of past events, and yes, the excitement was visibly less than the years before and under the circumstances, understandable. However, the organizers went out of their way to assure the audience, their speakers and staff the safest and most professional environment possible. This can clearly be attributed to Chairman Ando, who, bilingual in Japanese and English, was presented with the most challenging conditions any organizer of any leading film festival has experienced.
Taking charge, demonstrating leadership and taking responsibility for such a burden, deserves respect and recognition. A global audience followed closely in anticipation of how Japan would fare after deciding to go ahead with TIFF this year, one of the few film festivals actually having live events combined with online streaming. Movie dignitaries such as Christopher Nolan, Robert De Niro and Thai movie director, Apichatpong Weerasethakul, gave their approval for the decision to go ahead with this year's film festival in Tokyo. And they wouldn't be disappointed as the TIFF successfully closed this Monday.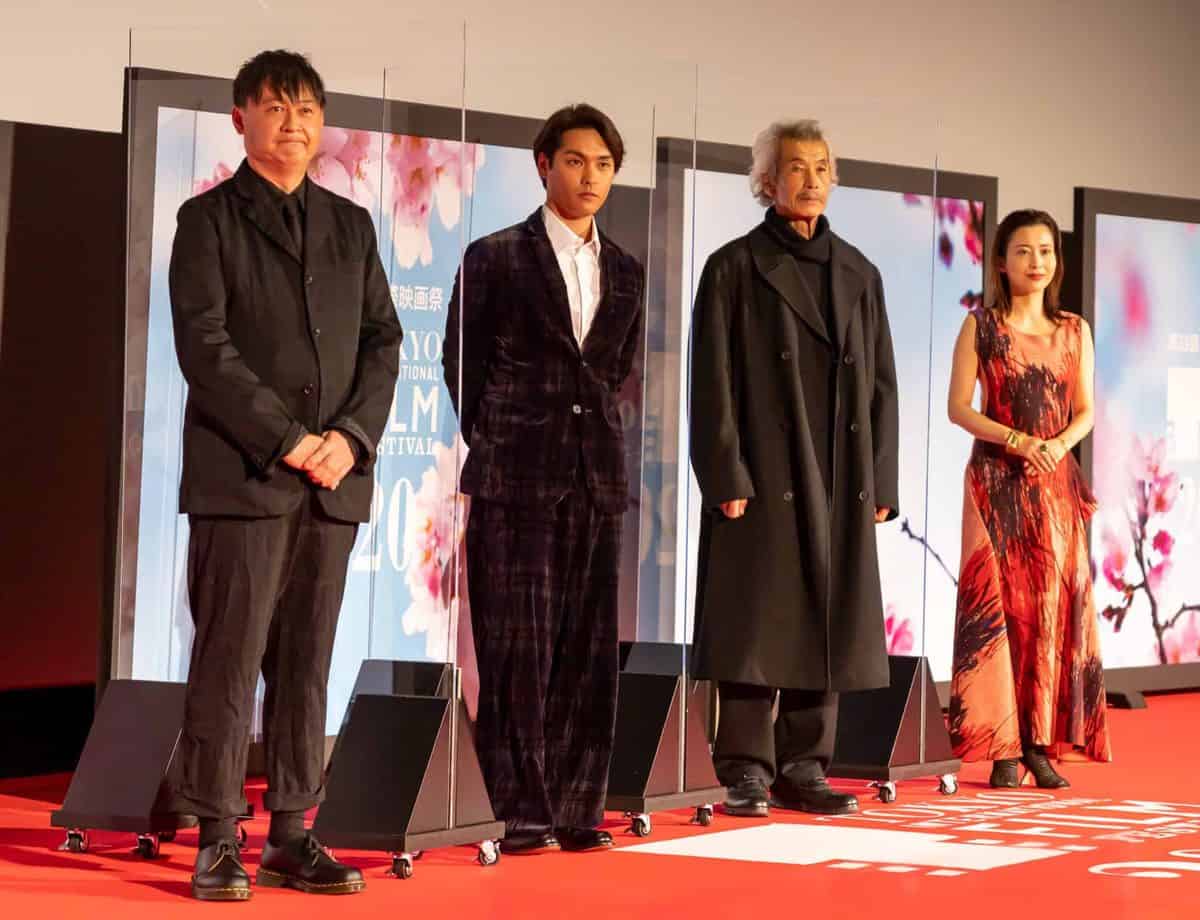 My second observation is that the movie industry here in Japan is alive and well, with movie lovers just waiting to return to normalized conditions, to return to movie theaters, and to enjoy their favorite movies and stars on the big screen. Encouraging, all open-air showings during TIFF were all well attended and received. On social media, many of the 138 titles on display were eagerly debated and the Audience Award Prize went to a worthy winner – "Hold Me Back," not to mention the opening and closing performances of "Underdog" and "Hokusai." Then consider the attempts to kick-start the global movie industry, with "Tenant" which launched in Japanese movie theaters this summer. Though the title was arguably not ideal for such a tough mission, it was nevertheless a promising start to lure some of the viewers back to theaters, and demonstrate first-hand how country-wide movie theaters had been preparing for a new coronavirus reality.
Furthermore, just look at Demon Slayer's huge success this year. An animated movie based on the blockbuster "Demon Slayer" manga series has broken box-office records in Japan as the first film ever to rake in over ¥10 billion ($100 million) within 10 days of opening according to its distributors. The previous record was held by director Hayao Miyazaki's "Spirited Away," which took 25 days to pull in box-office sales of ¥10 billion, eventually raking up ¥30.8 billion.
My third and final observation this year is the depth and quality of Japanese actors and directors that still exists in Japan just waiting to also be given a chance to shine on a global stage. This year's TIFF, out of necessity, had a much stronger focus on national movie projects and productions, lacking the international movie premiers it has been known for in the past. Nevertheless, it was a great chance for the Japanese movie industry and their many members to dazzle and they didn't disappoint. Whether for movies such as Hokusai, Hold Me Back or even anime movies such as Demon Slayer, with the right support from fans, government and financial resources, Japan can look forward to a much brighter future.
With the final moments of The 33rd Tokyo International Film Festival (TIFF), Chairman Hiroyasu Ando thanked audiences for turning out in such numbers despite the pandemic, and quoting Shakespeare, noted, "All's well that ends well. We look forward to seeing you again next year." I am looking forward to attending next year again.
More information on the whole event and its many movies please visit TIFF's official website: https://2020.tiff-jp.net/en/