Neymar Jr. in Japan for Three Show Games with PSG
Neymar Jr. is returning to Japan, first, with Brazil's National Team for a friendly against Japan, and then with Paris Saint-Germain (PSG), his current club this Summer. This is great news for football lovers and fans of this football legend as he has built a strong following in Japan over the years. Let's have a look at Neymar Jr. in Japan and his special relationship with his Japanese fans.
History of Neymar in Japan
In 2012, when Neymar Jr joined the Brazil National Team in a game between Brazil and Japan. He scored a goal alongside Kaka, a good start into his National team campaign against Japan. Neymar Jr. met Japan again in Singapore during Brazil's global tour, where Neymar Jr. scored four goals, ending in a dominant 4-0 victor.
His most recent national match against Japan was held on, June 6th, 2022 Again, he scored the winning goal in a match between Brazil and Japan. It is safe to say that he has scored the most goals for Brazil against Japan's national team. Yet, his Japanese fans adore him for his friendly and very approachable character whenever he visits Japan.
In 2014, there was Neymar Jr. fever really broker out in Japan when he arrived for an advert and sponsorship deal with a Japanese mattress producing company. He had a massive crowd of supporters wait for him at the airport to get a glimpse of him. By the way, the mattress company produced a three-layer mattress for athletes called "AiR ."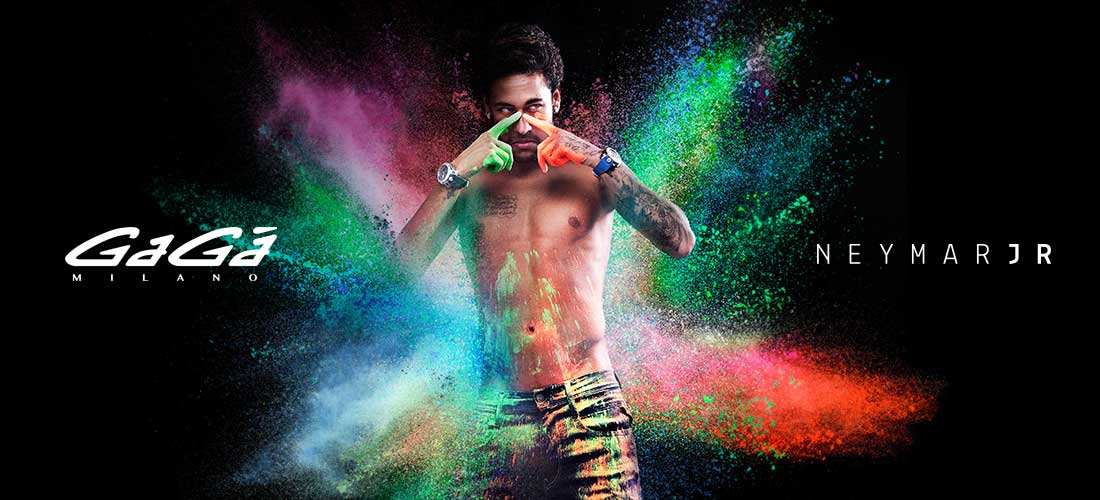 In 2015, he returned to Japan for yet another commercial opportunity. That year Neymar Jr. visited the Gaga Milano Omotesando store in private. He was so impressed by the design of these special watches that relationship with Gaga Milano grew out of this one visit.
In March 2017, Neymar was officially named brand ambassador for Gaga Milano. The media buzz around it was so big, that even at the prestigious watch exhibition BASEL WORLD, held in Basel, Switzerland in the same year, Neymar's brand visuals and collaboration models were announced. Since then, a whole series of exclusive designs were published that all carry the name of Naymar Jr. on them.
For more info visit: https://gagamilano.net/?mode=grp&gid=2084423&sort=n
Neymar Jr. and Rakuten
In July 2017, Neymar Jr. travelled to Japan to seal a deal and sponsorship between Barcelona and Rakuten as the global sponsor of Barcelona. Rakuten is one of the biggest e-commerce and internet service companies in Japan founded by billionaire Hiroshi Mikitani. Neymar Jr. used this opportunity to meet his fans in Japan and simply having a good time with friends and supporters at various locations in Tokyo.
The whole Barcelona squad appeared in an exclusive event in Roppongi, one of the bustling night-life place with a history dating back when the US Army occupied this particular spot in Tokyo. They had several interviews at the prestigious Grand Hyatt hotel located in Roppongi Hills, and a call on Viber with fans of Rakuten.
Of course, a trip to Rakuten's HQ in Tokyo could not be missed. In front of hordes of TV crews and journalists they announced the partnership to the press with a subsequent 'meet and greet' with Rakuten's staff.
Also on the agenda was a visit to Rakuten Cafe, an offline offshoot of Rakuten. A modern place designed by award-winning art director Kashiwa Sato. Their menu affords different desserts and snacks and is currently a place of reference in Japan.
Neymar Jr. and PSG in Japan in July 2022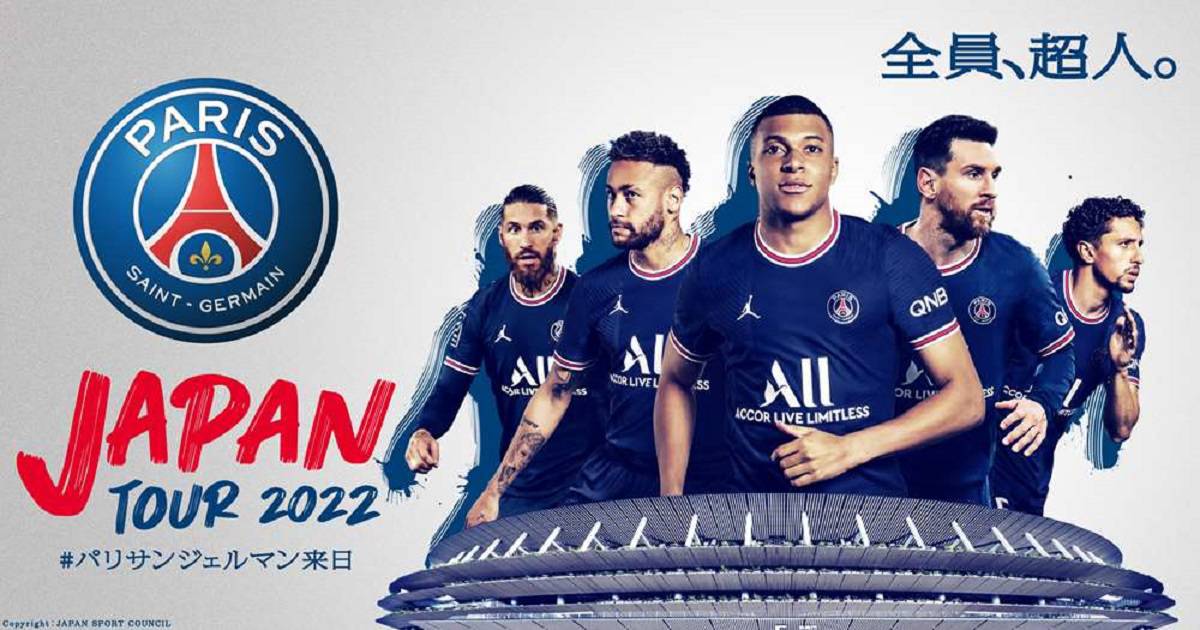 Paris Saint Germain (PSG) has announced that they will play three pre-season matches in Japan. They are the first European football club to visit Japan since pre-covid 19 period. This news has kept Japanese football fans excited as their favourite stars, including Neymar Jr. and Lionel Messi will be visiting their country.
Other key PSG team members in attendance include Kylian Mbappé, Gianluigi Donnarumma, and Marquinhos. During the tour, the players will meet and greet their surging fans and, of course, explore, discover and absorb Japanese culture and cuisine.
Here's the schedule for the match tour:
July 20th (WED) Kick-off: 19:30
Paris Saint-Germain VS Kawasaki Frontale at National Stadium
July 23rd (SAT) Kick-off: 19:00
Paris Saint-Germain VS Urawa Red Diamonds @Saitama Stadium
July 25th (MON) Kick-off: 19:00
Paris Saint-Germain VS Gamba Osaka at Panasonic Stadium Suita
Neymar Jr. is excited about the tour, and he looks forward to the thrilling event. He has visited Japan many times before, and he always had a great time besides his commercial obligations. He always enjoys the nightlife Tokyo and he loves Japanese cuisine in particular visiting many top restaurants in Tokyo. As his personal chef confirms, he always includes Japanese food in his supper.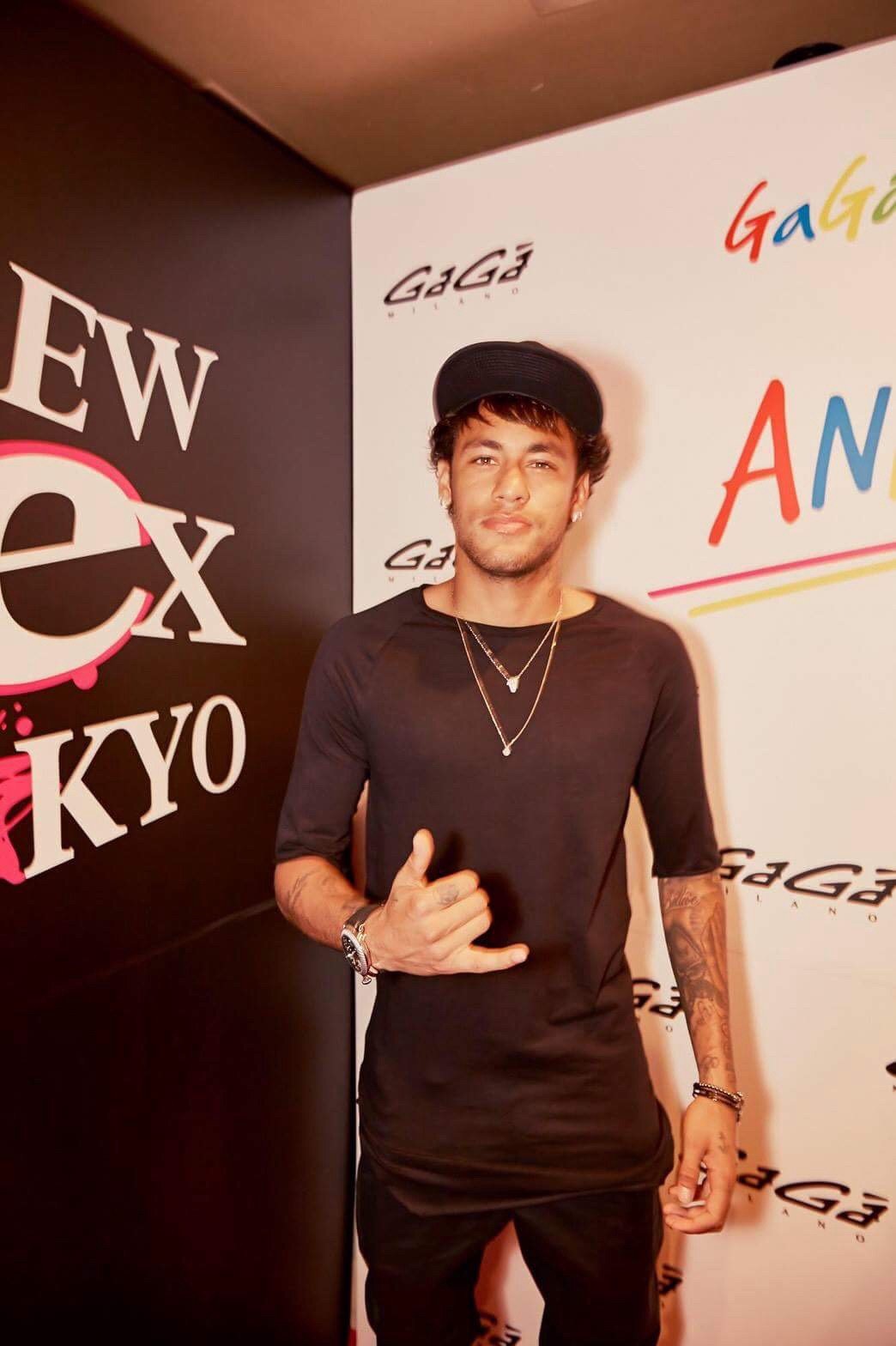 Japanese fans are undoubtedly delighted to receive PSG and meet Neymar once again. Their love for Neymar can be seen in the love he received from about 700 fans and supporters at the airport when he visited Japan in 2014. Neymar may likely meet some of his former teammates in Barcelona who currently play for the J1 league football club, Vissel Kobe, also owned by Rakuten founder Hiroshi Mikitani.
These players include Andres Iniesta who is now the captain of Vissel Kobe. David Villa, who won 8 trophies during his four years in Barca, is also a team member.
Football fans in Japan are thrilled to welcome so many soccer super stars in their home country, but they will have special love and attention for their hero, Neymar Jr.
About Neymar Jr.
If you're a lover of football, then you must have heard of Neymar Jr. or even be a fan. Neymar da Silva Santos Júnior is a Brazilian football player. Currently, he is playing for Paris Saint-Germain (PSG) and Brazil national team. He is versatile as he plays for different positions on the pitch. He is well known for his outstanding performance in football and his incredible goal-scoring skills. Also, he has scored 100 goals for three different clubs, including PSG.
For more information on the PSG tour visit their official website: https://psg-japan-tour.com/